Because golf is one of those sports where you can make a fashion statement—if you know what you're doing
Text by Nicole Ganglani | Photos by JP Talapian | Art Direction and Styling by Nimu Muallam | Grooming by Cats Del Rosario | Model Rafael Scarpelini of New Monarq
Golf is a game that has a rich history. It's been around long enough to be deemed as one of the oldest sports in society. Since its beginnings in 1457, the sport has seen massive changes including the addition of metal and hybrid golf clubs, GPS technology, and soft core balls. And although it may not be as apparent, one aspect of the sport that's gone through the most dramatic change is clothing. Golf attire has evolved from clean and minimalist to dynamic and experimental, reflecting the changing nature (and public perception) of the sport.
If You Look Good, You Play Good
Gone are the days when it's a trend for golfers to wear a single color of argyle jumpers with plain slacks. A new breed of brands have brought in hybrids of bold colors and prints that tick the boxes both in terms of performance and aesthetics.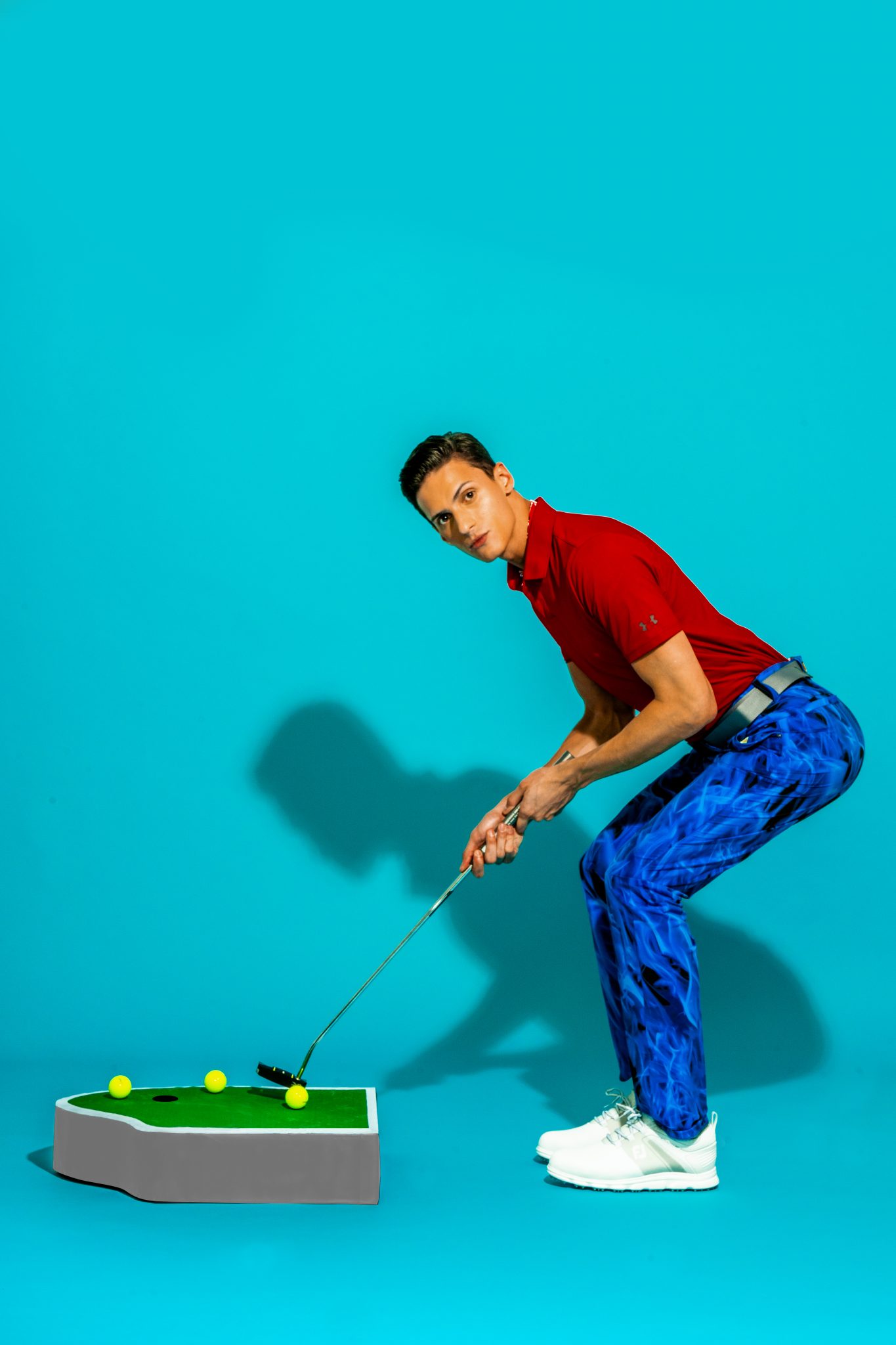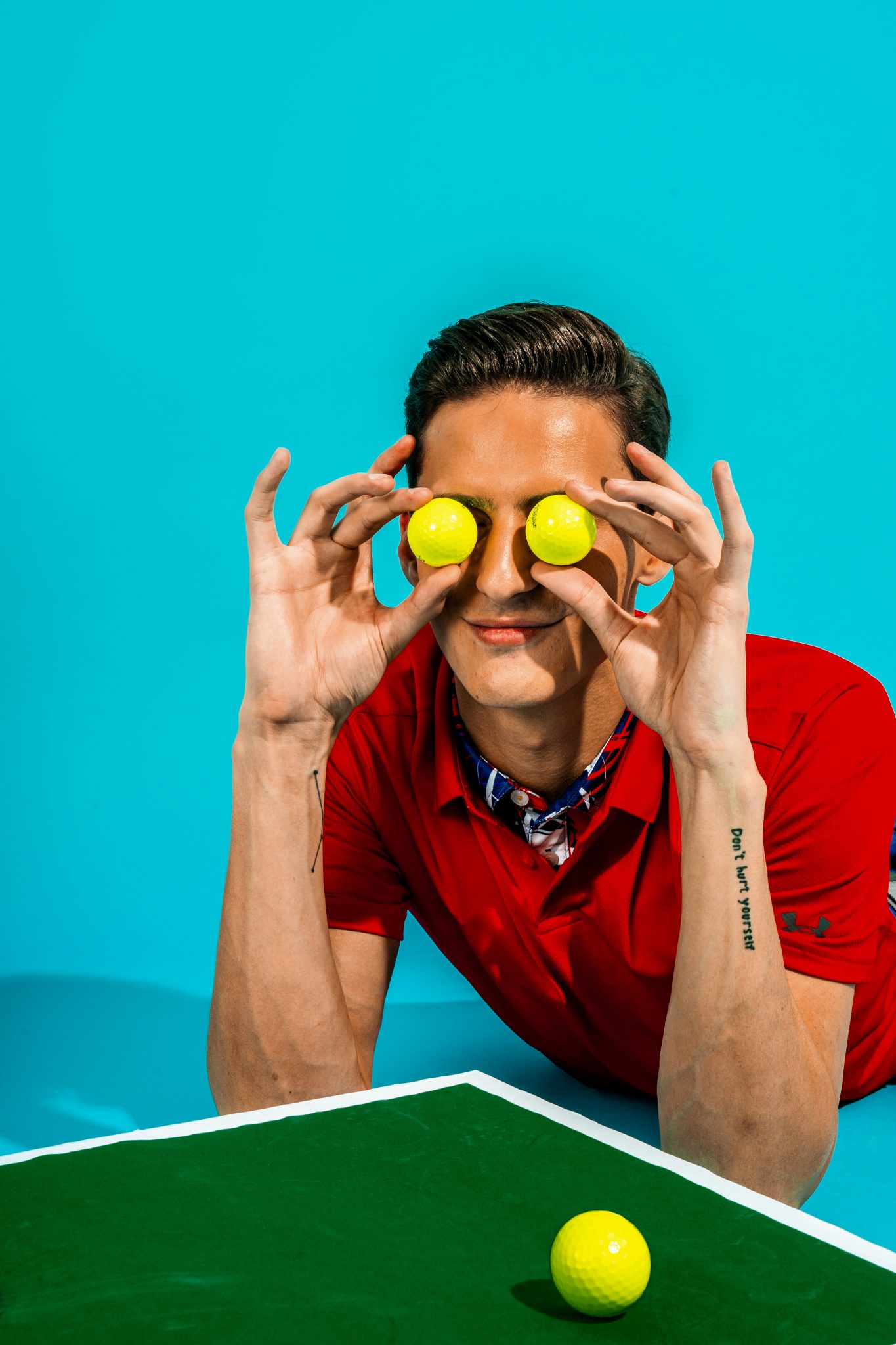 Under Armour polo shirt and belt; Loudmouth printed shirt and pants, Footjoy SuperLites XP shoes, Titleist golf balls, and Hybrid club all from Empire Golf & Sports
Style That Powers Performance
The top-of-mind example here is pairing ultra slim-fit trousers with today's streetwear trend. Erik Van Rooyen, who competed in the 2019 Open Championships last month, was a topic of conversation with the trousers he debuted in the tournament.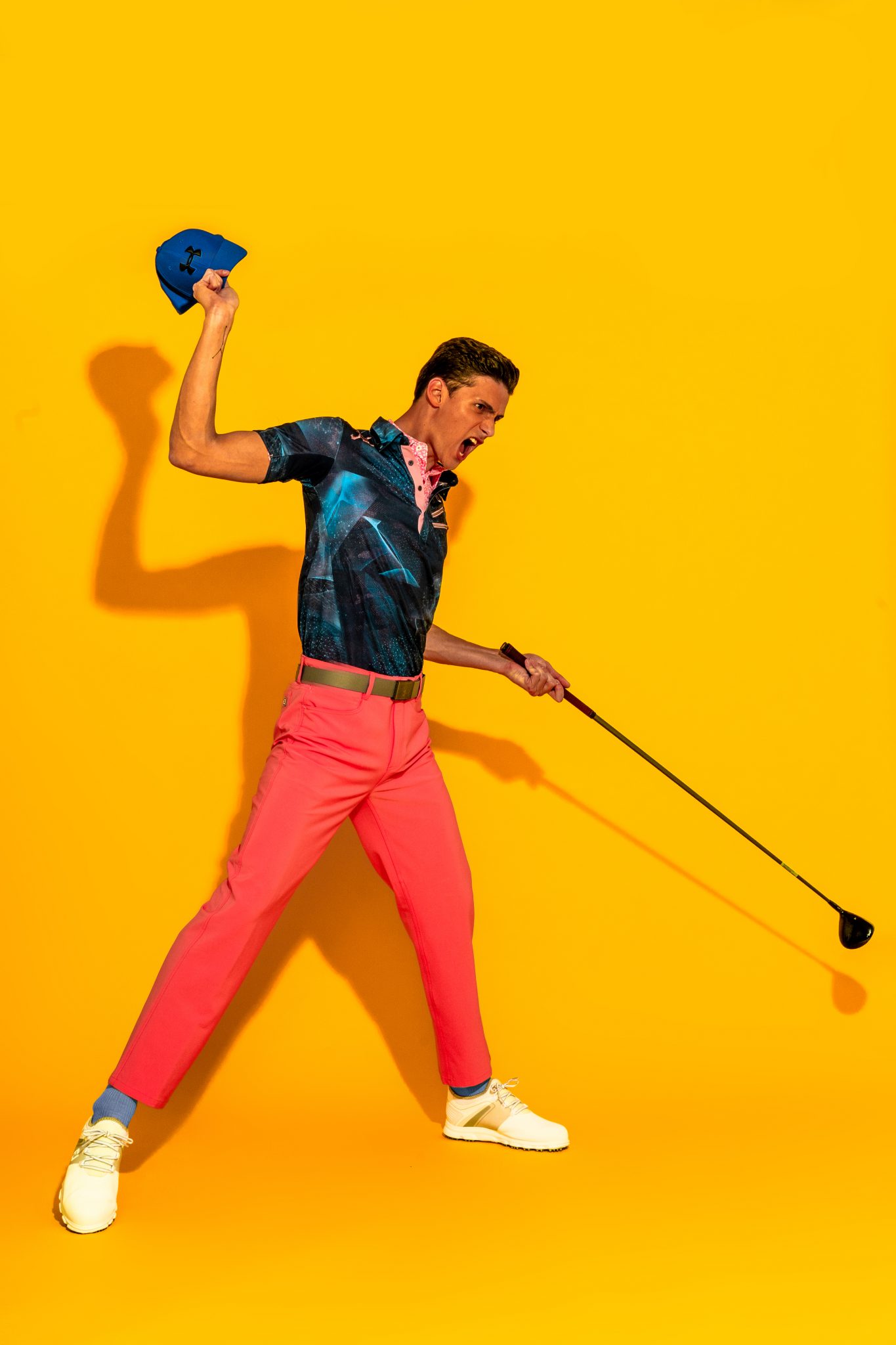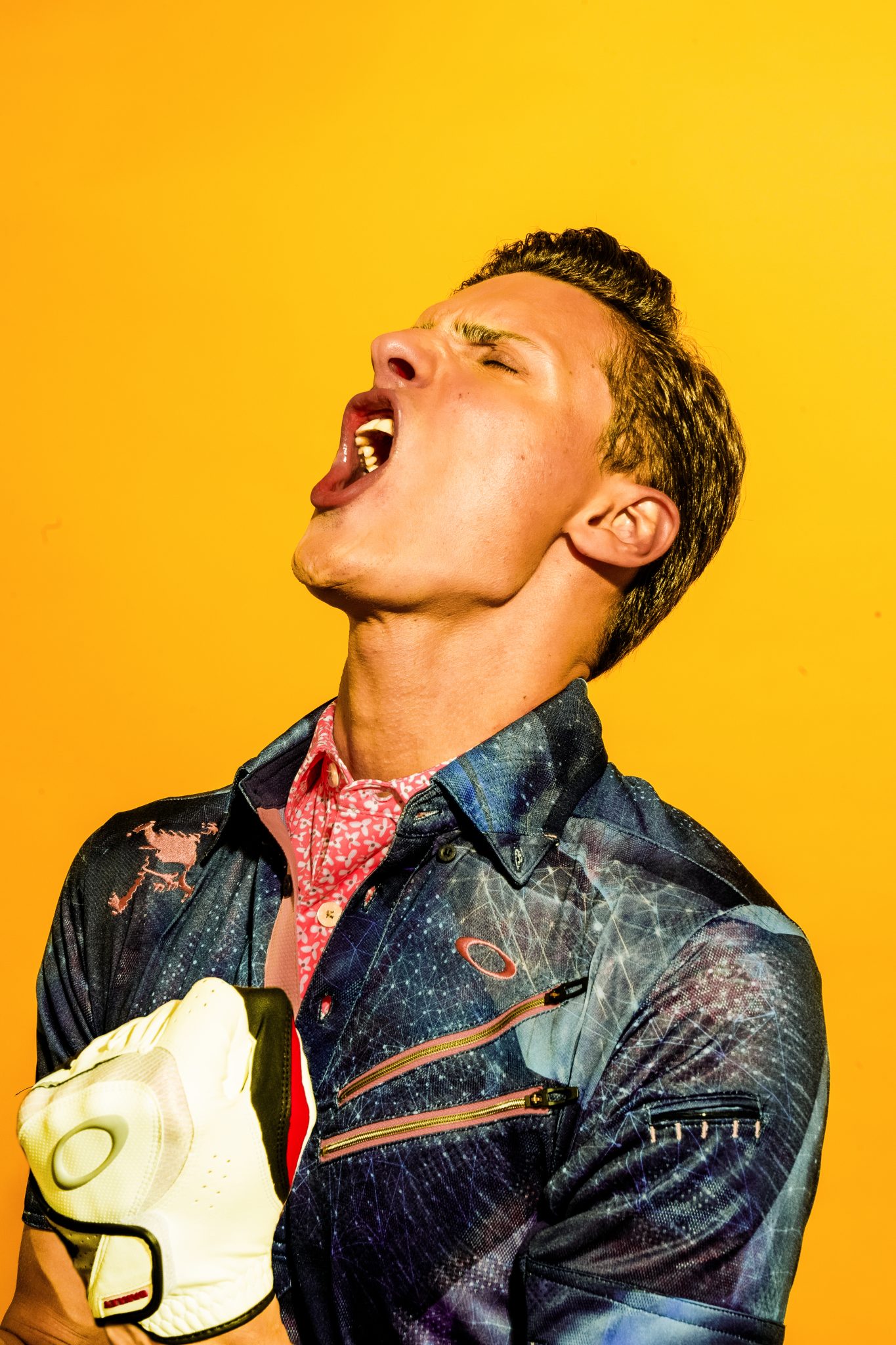 Oakley polo shirt; Under Armour cap and belt; Footjoy floral polo shirt, and SuperLites XP golf shoes all from Empire Golf & Sports
Details Matter
From the gloves you wear to your choice of belt and headcovers, accoutrements can also make or break an outfit. These accessories can be as noticeable as your main apparel like these Loudmouth belt and Footjoy shoes.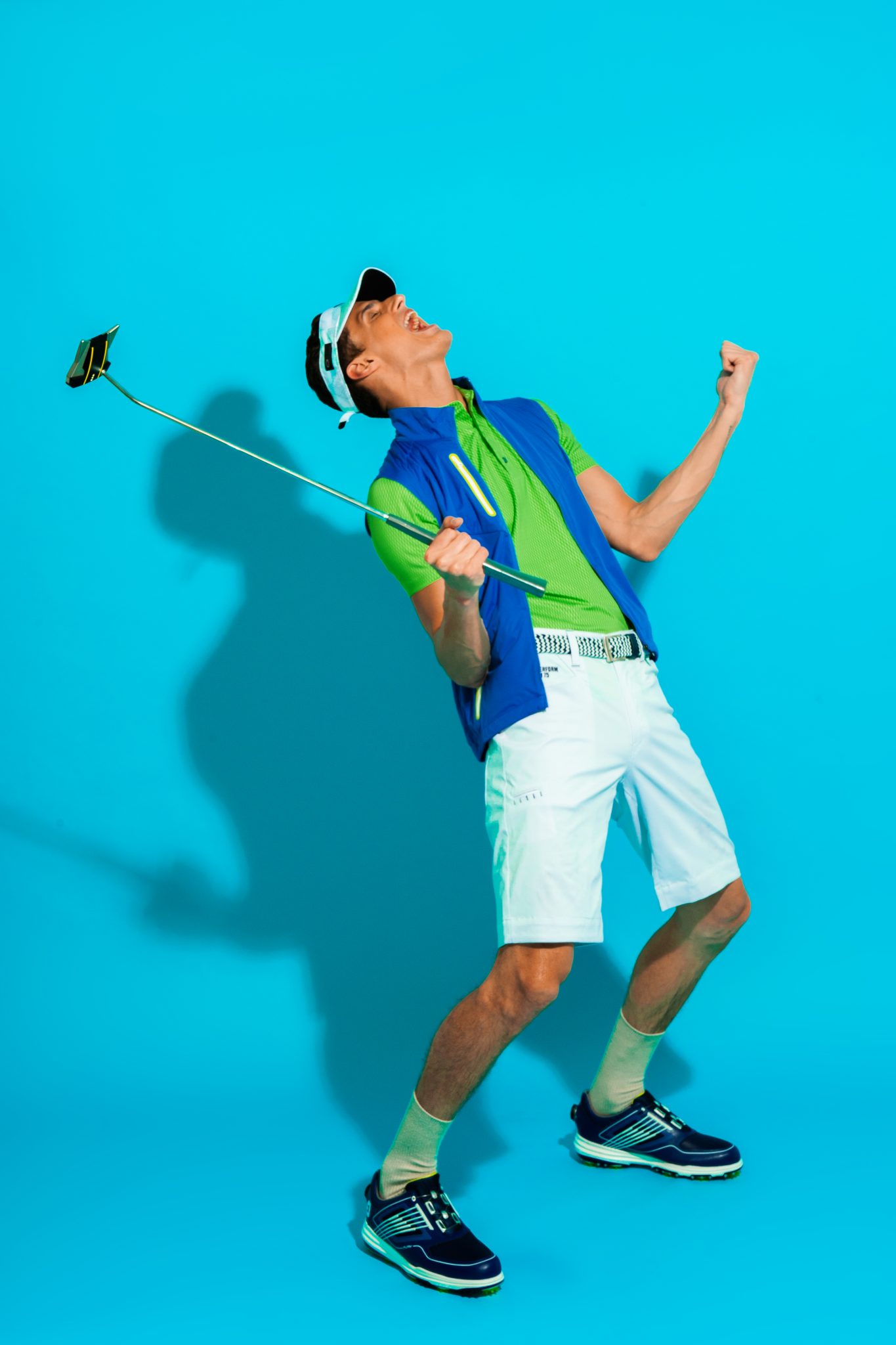 Oakley visor and shorts; Green polo shirt, belt, Footjoy jacket, Footjoy FJ Fury golf shoes, and Phantom putter all from Empire Golf & Sports
Making the Monochrome Modern
The modern golfer's preference for striking colors and patterns doesn't mean that traditional single-color outfits are out of style. It's just that it now takes more of a deliberate effort to make monochromatic outfits work. The key? Making bold color selections: This polo shirt and pants prove that you can modernize the traditional by simply pairing the same shades.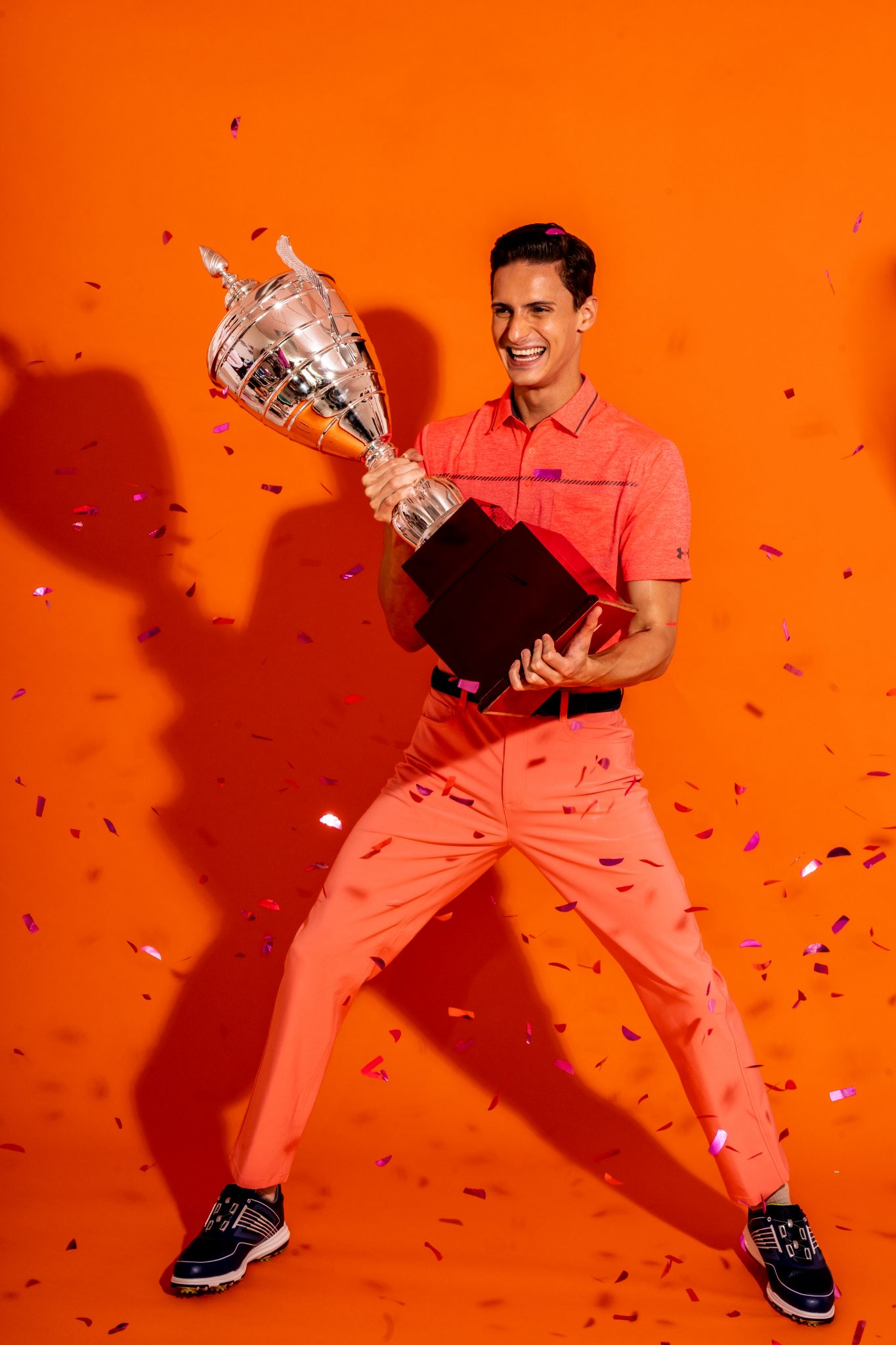 Under Armour polo shirt and belt; Footjoy pants and FJ Fury golf shoes from Empire Golf & Sports
Right On Course
Style should be functional. With harsh sun rays an inevitability in golf, it's only necessary to have protective gear. And it won't hurt to wear ones that can also do something for your outfit. This visor from Oakley and lightweight jacket will come in handy, especially with the unpredictable Philippine weather.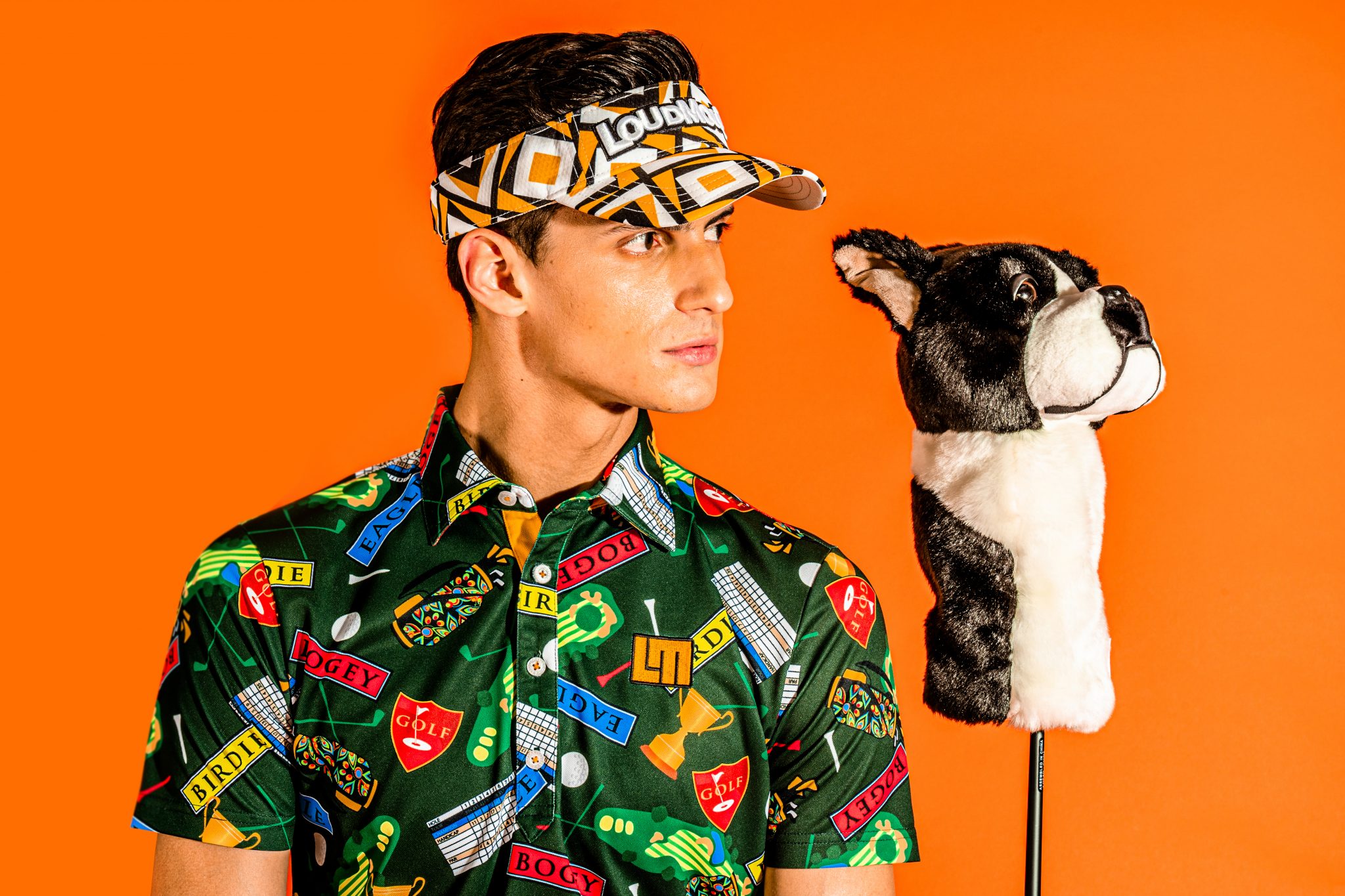 Loudmouth polo shirt and visor, Boston terrier headcover, and driver all from Empire Golf & Sports
Experiment with Style
With new breed of brands bringing golf attire up to date, there are more opportunities to make runway out of the fairway. From head-to-toe, here's what Empire Golf and Sports has in store for your golf wardrobe.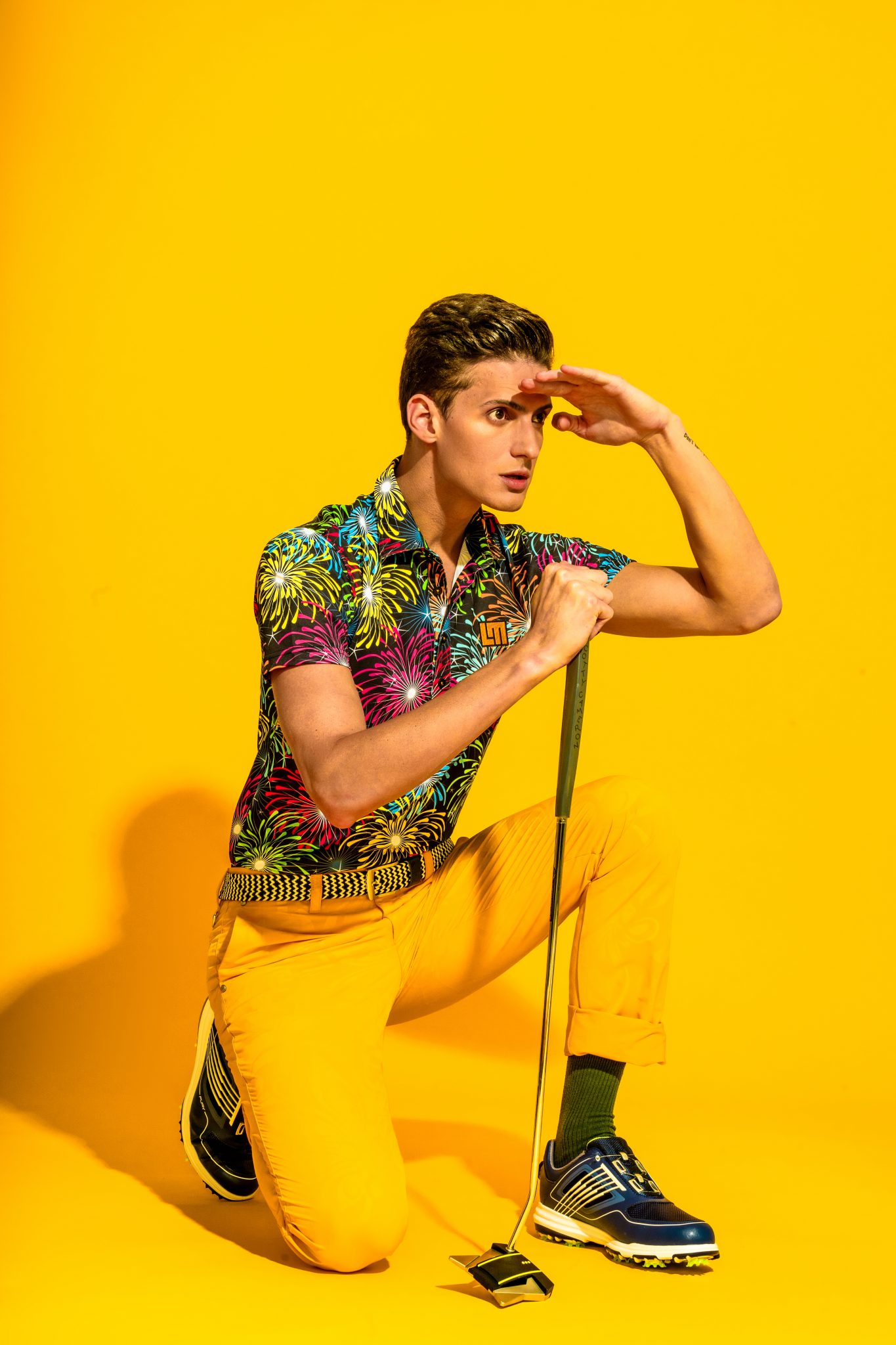 Loudmouth polo shirt, pants, and belt; Footjoy FJ Fury golf shoes, and putter all from Empire Golf & Sports
Subscribe to our newsletter to receive the latest sports news and active lifestyle and fitness features you need