You can purchase diverse diving gear and find suitable courses at this year's Diving and Resort Travel Expo
Lead photo by Sebastian Pena Lambarri/Unsplash
The Diving and Resort Travel Expo (DRT) Philippines 2019, known as the most important event in the Philippine diving industry, is set to take place from Sept. 6 to 8 at the Megatrade Hall in SM Megamall.
On its fifth year, the DRT will feature 150 local and international exhibitors from countries such as Australia, China, Taiwan, Malaysia, South Korea, Japan, and USA. Visitors will get the chance to purchase products from international leading brands and will also be provided an array of services like professional diving courses and consulting.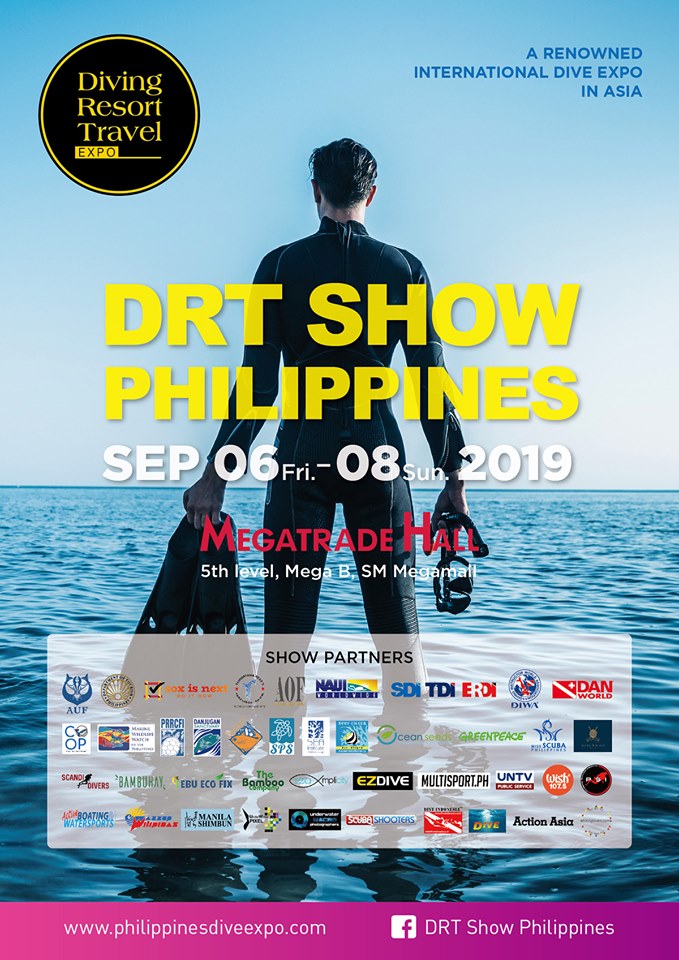 Aside from gathering brands around the world, the DRT will also host more than 30 seminars that will be delivered by diving professionals like freedivers Carlo Navarro and Maria Noella Zosa; technical divers Alex Santos, Andy Davis, Ram Yoro; and underwater photographers Bo Mancao, Jerome Kim, and Scott Gutsy Tuason.
Some of the highlights lined up for this year's event are the newly launched "Ocean Bingo Game" in partnership with several NGOs, the screening of internationally awarded documentary "Tubbataha: A National Treasure," the 100 Star Underwater Photo Gallery, and a vlog competition.
The DRT organizers aim to educate visitors on the importance of marine conservation through interactive games prepared by Clean Our Oceans Projects, Marine Wildlife Watch of the Philippines, Reef Check Philippines, and SEA Institute. There will also be painting and music sessions and games for kids prepared by the Philippine Reef and Rainforest Conservation Foundation Inc. to expose children to water sports.
To register or know more about the DRT show, visit the official website and Facebook page.