What you need to know about soy and soy-based products and how they affect your chances of getting pregnant
Photo by Kien Cuong Bui and Mae Mu/Unsplash
As the benefits of plant-based diets continue to gain more ground, a number of restaurants, cafés, and smoothie bars have started offering non-dairy alternatives like soy, almond, oat, rice, and coconut.
Recently, I was having a nice chat about this with our favorite barista from The Coffee Trail Cyclery Nuvali, Eric. He's completely sold on soy milk not just for its health benefits but also for practical reasons. It's convenient to source, it's more affordable than other milk alternatives, and it can even be cheaper than some whole milk brands. It also has a longer shelf life compared with almond milk.
But I'm also aware that there's a lot of research done on soy and its effect on breast cancer, testosterone levels in men, and fertility in women. So before you make any judgments about switching to or from soy, let's find out what science has to say about this popular health food.
Whole sources are good for you
Soy is a legume that originated from parts of Asia. When its is consumed in its whole form such as edamame, tofu, miso, and tempeh, it may have multiple health benefits. Soy protein may help lower LDL (bad) cholesterol, contribute to bone health, improve renal function, and may be especially helpful to menopausal women for managing hot flashes.
Even with its controversial link to breast cancer, findings show that consuming soy protein early in life may reduce your risk of breast cancer later in life, and it may even reduce the risk of breast cancer recurrence. A 2017 study from the journal Cancer found that the higher isoflavones (a main component in soy food) in the diet of North American women with breast cancer resulted in reduced risks of death from all causes.
These results may seem promising and all point to the benefits of soy consumption to breast health. Although there's no reason to give up whole soy sources, more research is needed to review the interaction between isoflavones in soy protein and breast cancer treatment drugs like tamoxifen. Also, more studies need to be done with regard to soy consumption among women who have a high breast cancer risk. As always, it's best to consult with your doctor with regard to your own intake.
Soy protein is good. Soy protein isolate is bad
Not all soy proteins are created equal. Those found in whole soy products is considered a complete protein, which means it contains all essential amino acids needed for optimal nutrition. This is why soy protein is the next best thing to animal protein, at least from a protein content standpoint. This makes it a common meatless option for vegan burgers, hotdogs, ice cream, cheese, chips, energy bars, and protein powders.
Soy protein isolate meanwhile is an ultra-processed form that basically isolates the protein from the plant, leaving behind other important nutrients such as isoflavones, healthy fats, and fiber. In the end, it hardly resembles the whole food it came from. To make matters worse, chemicals like hexane are used in the extraction process in order to isolate the protein. Both men and women, especially for couples trying to conceive, should avoid any processed form of soy like protein powders and energy bars. Experts believe that the soy protein isolate found in these products have estrogen-mimicking properties that can disrupt hormonal balance in women and testosterone levels in men. So when it comes to your intake, whole is best.
The jury is still out on whether it is good for men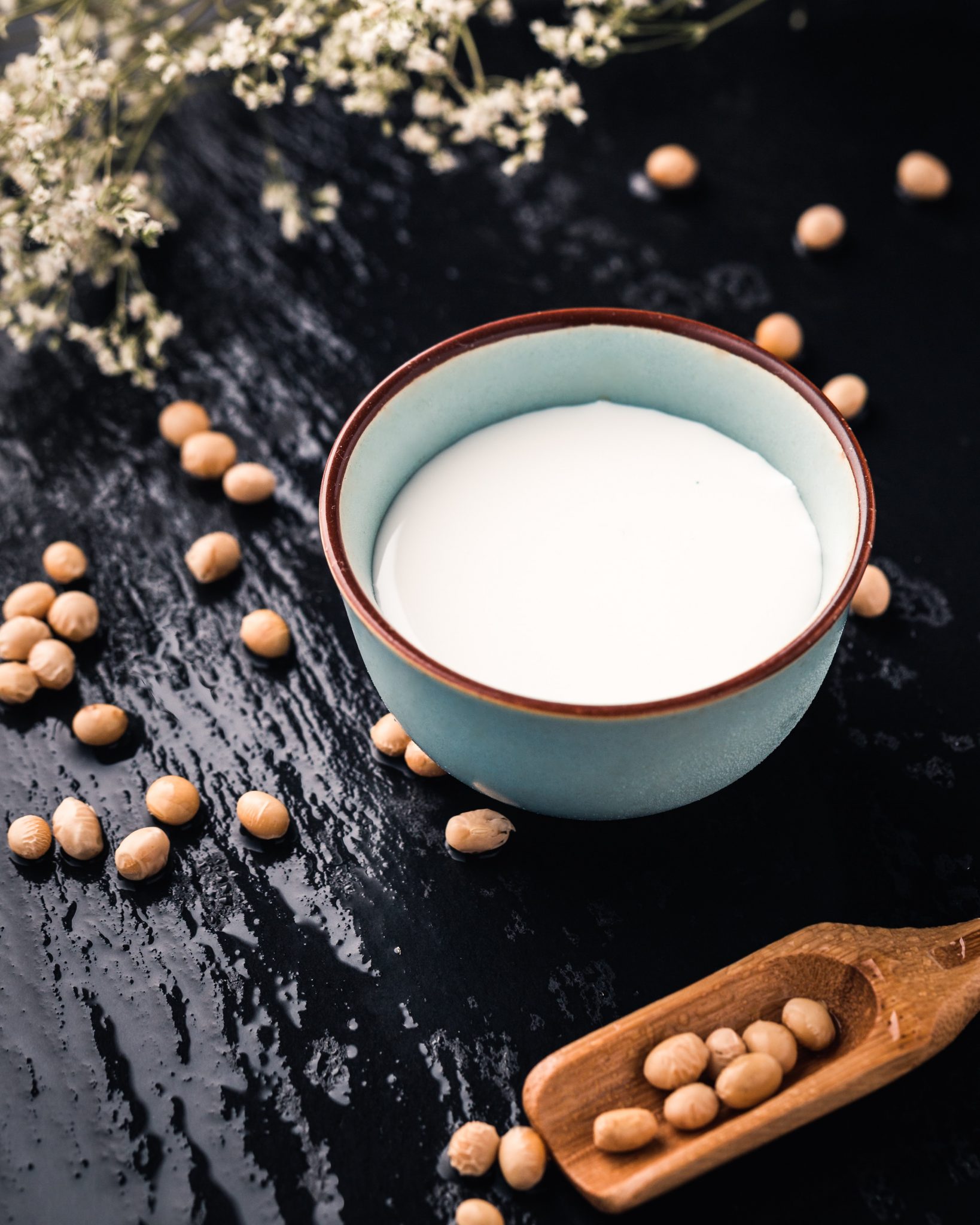 Studies show that moderate consumption of soy is most likely healthy for men. It may have a potential role in preventing heart disease and may reduce the risk of prostate cancer, especially when eaten together with tomato products. But on the flip side, a 2008 study found that men who ate 1/2 serving every day had lower concentrations of sperm than those who didn't. Despite these findings, more studies need to be done before we can make an informed decision on whether or not soy has a place in a man's healthy diet, especially for aspiring fathers.
Soy milk is an ideal alternative as long as it's made from whole soybeans
Soy milk, when made by mixing and blending soaked soybeans and then draining the liquid into milk form, is higher in protein and phytonutrients than other milk alternatives. It's a great option for people who are either lactose intolerant or choose to follow a vegan diet but still want calcium for bone health. Go for brands that are fortified with calcium and have no added sugar or other additives to maximize its health benefits. But most importantly, make sure it's made from whole soybeans, not soy protein isolate.
The bottom line is, if you have concerns about including whole soy foods into your fertility diet, rest assured that most of the bad press you hear about it is most probably not backed by science. It's a controversial health food for sure but there's not enough science-based evidence to suggest that whole soy has no place in any healthy diet.
After all, if it's a staple food in some of the healthiest communities in the world, then it can't be that bad. It's best to go for brands that are certified organic and non-GMO, if possible. When eaten in moderation and in a form that's closest to its plant source, your body and, hopefully, your future baby will thank you.
Have some female-specific training questions, feedback, or suggestions for future articles? Please feel free to drop me a note on the comments section below or on any of our social media platforms. You can also email me directly at [email protected].