The Vermosa Tri-Team aims to inspire people to start and work on their triathlon journey
By Nicole Ganglani | Photos courtesy of Ayala Vermosa Sports Hub
Ayala Vermosa Sports Hub has finally introduced its official triathlon team called Vermosa Tri-Team on Feb.19. 
The Vermosa Tri-Team will represent Vermosa in different local and international races and aims to serve as an inspiration to the Philippine triathlon community. Led by coach Ani de Leon-Brown, the Vermosa Tri-Team will participate in Ironman 70.3 Davao, Subic and Cebu as well as BikeKing Triathlon, National Age Group Triathlon and all Vermosa events like the aquathlon tournaments. 
Some triathletes that are part of the Vermosa Tri-Team are Julian Valencia, Miguel Aldeguer, Matthew Westrup, Luigi Robles, Heart Quiambao, Wacky Baniqued, Claire Adorna, Mark Hosana and independent athletes Lala Bautista and Nikko Huelgas.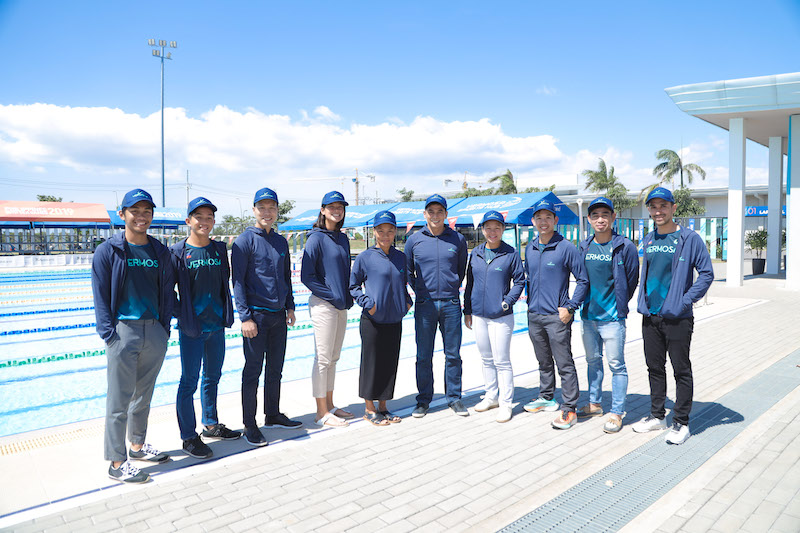 The Vermosa Tri-Team poses by the Olympic-sized pool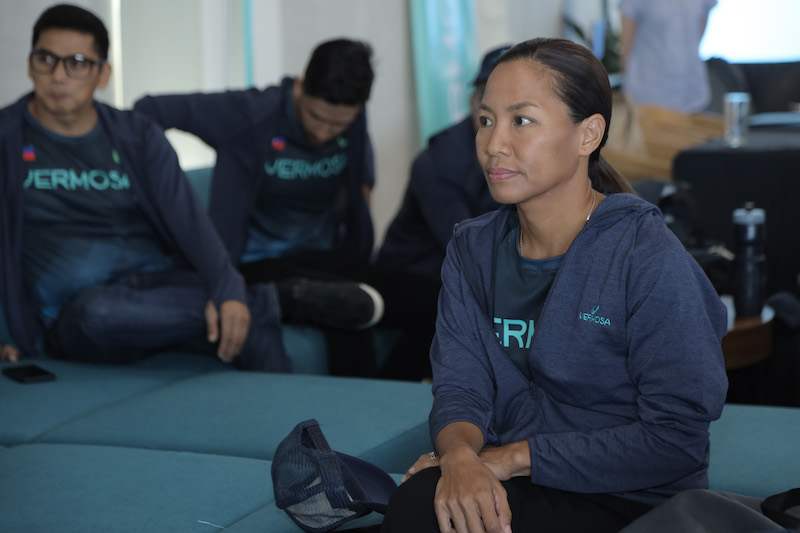 Coach Ani Brown is confident that Vermosa's Tri-Team will prosper
"I'm very confident Ayala Vermosa can commit long-term to this team kasi 'yun naman ang kailangan as athletes—support not just financially but also in terms of the environment [they train in]. They have the best facilities here—infrastructure-wise and organization-wise. You don't see this kind of effort from other teams or other sponsors so you can really tell they mean to support us as much as they can," says Brown. 
Brown also says that the team has a good mix of professional senior and junior triathletes. The Vermosa Tri-Team will also represent the Vermosa community to inspire those around them to work on and even start their triathlon journey.
"It's not a full-time thing for these triathletes but they are able to dedicate a lot of their time to training and racing at a very high level. I think they chose a good variety of individuals in that sense," adds Brown.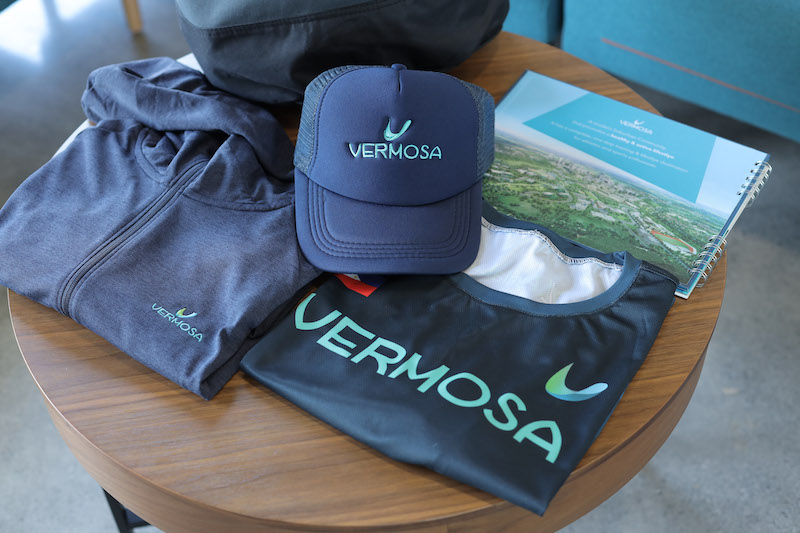 Preview of Vermosa's Tri-Team gear
These triathletes will be able to maximize their training routine at the premium facilities of Vermosa Sports Hub specifically the world-class Federation International de Natation (FINA)-standard Olympic pool, International Association of Athletics Federation (IAAF)-certified track oval and bike facilities.  
"Vermosa offers a one-stop shop. You can swim, bike and run here [and] at the same time do strengthening, conditioning and recovery. It's great for the Vermosa team and community because we don't have that many triathlon facilities that are professionally run. Here, you can rely on them to be open [very early] daily," says Brown.
Catch some of the senior and junior members of the Vermosa Tri-Team at the Asian Championships to be held in Japan on Apr. 23 to 26.
Subscribe to our newsletter to receive the latest sports news and active lifestyle and fitness features you need