Andrea Calleja comes from an elite family of triathletes and after a bout with the biggest challenge of her life, she is ready to return to the spotlight one step at a time
Photos courtesy of Andrea Calleja
In many ways, the story of Andrea Calleja is one of the numerous feel-good plots we need today.
COVID-19 alone is a lot to take in but together with anecdotes of recovery, we can also find moments of joy and inspiration everywhere. That also holds true for Calleja who went from finishing triathlons and marathons to facing the biggest challenge of her life and learning the fact that sometimes, you have to ditch plans and just appreciate what's right in front of you.
To aspire to be back in top form doesn't seem too far away for Calleja. She'll get there alright—stronger and better than ever.
How long have you been a triathlete and what made you start this journey?
My first triathlon was in August 1991. That was in PhilSports Arena. There were just a handful of us. I came from a family of triathletes. My uncle Jeng Jopson was the first Filipino finisher of one of the first triathlon races in the Philippines back in 1989. My cousins Noy and Joyette are both Ironman 70.3 Filipino Elite champions.
I grew up with them and our usual games were swim relays, running or riding our bikes around our farm in Mindoro. In college, I was a member of the UP track and field team running the long to middle distance. That's when I started my serious love and hate relationship with running. Running became a big part of my college life but I took a hiatus for 12 years after I graduated since I had to prioritize my career in advertising, which requires working 16 hours a day.
In your journey, what was that turning point in your life that made you say, "I really love the sport and I want to continue setting my goals."
Eleven years ago, my then six-year-old daughter started swimming and joined her first triathlon with my brother and cousins. Since then, it has become a little family thing for all of us. I started riding my bike again in 2011 and finished my first 500 kilometers with Team David's Salon's Tour of Hope from Quezon City to Ilocos for a cause that inspired me. That time we were raising funds for cervical cancer awareness. That's when I realized that sports for a cause is very fulfilling. This year, I was supposed to run the London Marathon for Smile Train Philippines.
I know that one of your life goals was to complete the Six World Marathon Majors. What was your motivation to have this Herculean goal?
It's not actually my goal. I was just going through a very tough time in 2016 when I was given a New York City Marathon slot. It gave me the personal boost that I needed. It became my therapy. I did the Singapore Standard Chartered Marathon a month after then I realized that I liked running in the cold better than the heat so I started signing up for colder places and that's when I started collecting the major marathon medals.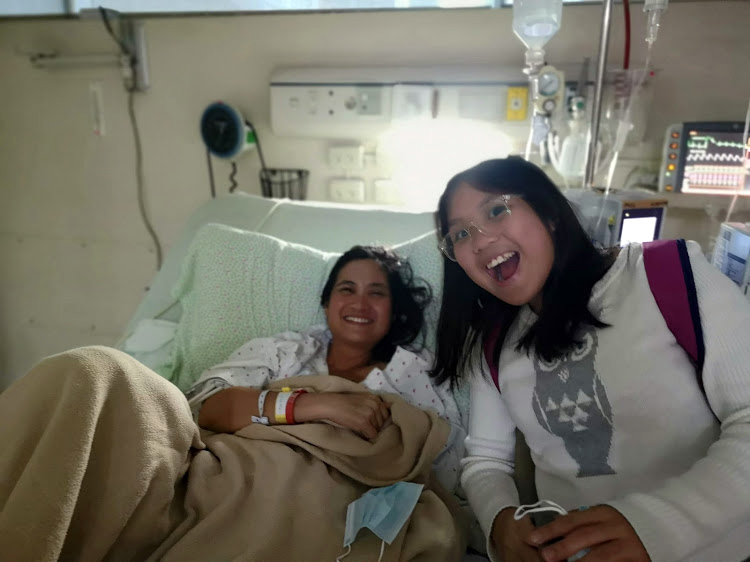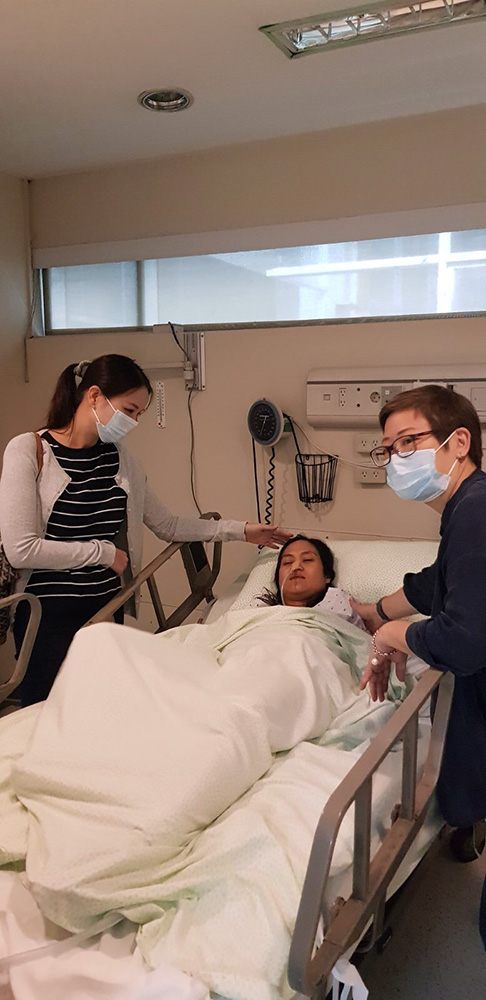 How did you start preparing for it? As a marathoner, what fulfillment did running give you?
Running became my therapy. When I have bad days, I run to make myself feel better. When I have good days, I run to celebrate. It was a lifestyle. It was a big part of my everyday life. I would alternate my marathons and triathlon races. For the Berlin Marathon for example, I started my season 16 weeks prior, which started with a 70.3 race in June.
What was the major challenge you experienced as you were reaching your goal?
One of the biggest challenges for a working mom is time management, especially for triathlons as I have to wake up early to do my morning workout before anyone else is awake and at night when everyone is asleep. There was a time when I had to do my run workout at 10 p.m. and my bike workout at 1 a.m.! For marathons, it was manageable as I only do long runs on weekends (I just wake up earlier and finish before breakfast) and short speed and tempo runs during the work week.
I'm now going through the biggest challenge of my life. I suffered a ruptured aneurysm five days after I finished the Chicago Marathon in October 2019. I was incoherent for a couple of days, hospitalized for 11 days, and was not able to walk for two weeks. I woke up half blind so my balance was greatly affected.
Only 50 percent of ruptured aneurysm cases survive and out of the 50 percent, 66 percent suffer permanent neurological deficit. My doctor told me to forget triathlon and running. I went home crushed but was glad to be alive. Half of my body was numb but at least not paralyzed. On my first check-up after being discharged from the hospital, I was able to walk slowly and my blood pressure was very stable. My doctor was surprised and was glad that I was doing better. He said my healthy lifestyle saved me.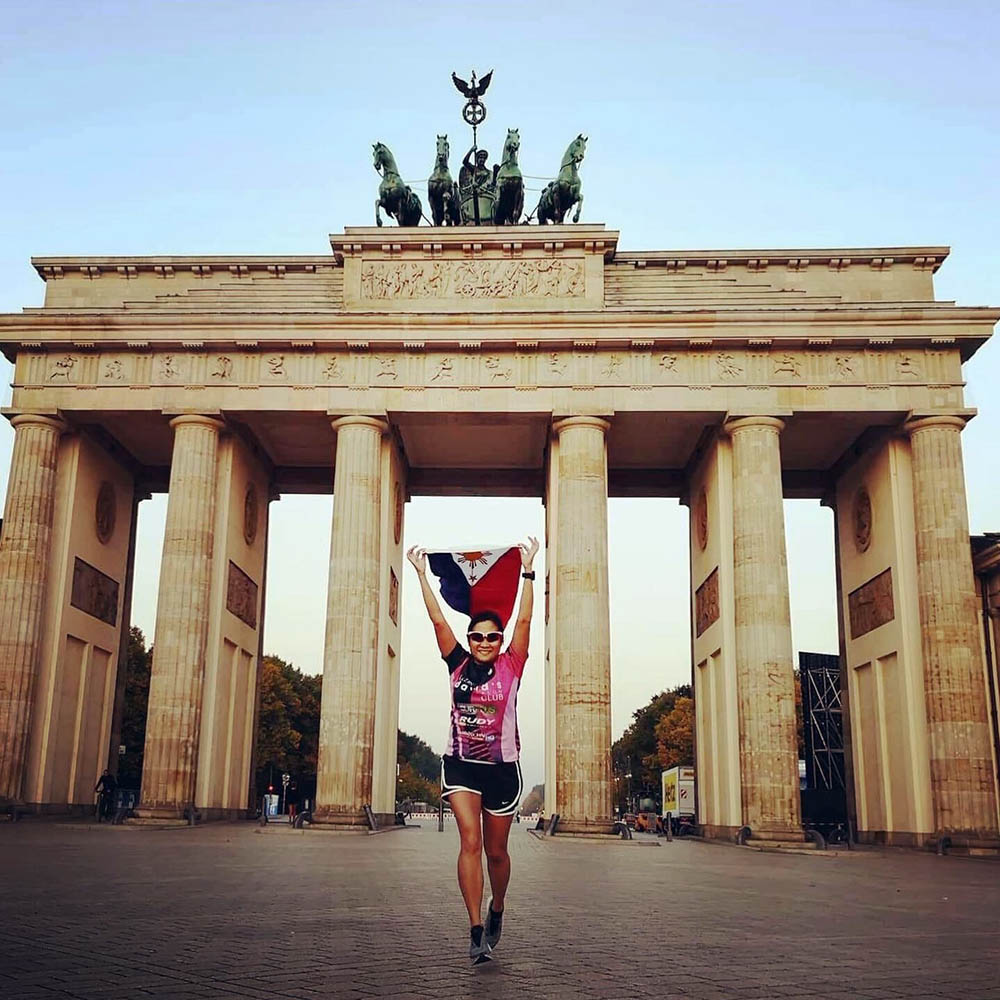 Three months later, I finally went to see Dr. Gerardo "Gap" Legaspi, a neurosurgeon whom I met in 2018 at the UAAP Championship Track and Field game. He was also a member of the UP track and field team during his college days. He told me the lines I wanted to hear… "Our goal is to make you run again." 
In your darkest moments, what were you thinking about? What were your reflections?
I am such a control freak all my life. My first job in media was a media planner, hence a planner. As a triathlete, you also need to plan ahead. My calendar was neatly planned with hourly activities from training and nutrition to resting. But for the first time in my life, I was not in control and cannot even have the capacity to see beyond my now. Only God was in control. I held on to Him believing that He had bigger plans for me.
I was blessed with a daughter who took care of me. I saw how she turned out to be more mature than most girls her age. It was my first time to be taken care of. As the eldest daughter in the family, I used to feel that I should take care of everyone. I hardly get sick and on those rare occasions, it was never more serious than the usual flu.
My family, including cousins and aunts, were beside me all the time, taking turns taking care of me. I used to be independent, but this time I had to have someone by my side and I was glad I was never left alone. My friends, teammates, and colleagues were all there to help me physically, emotionally, and financially. It was a very humbling time. I couldn't have survived it without their love and care.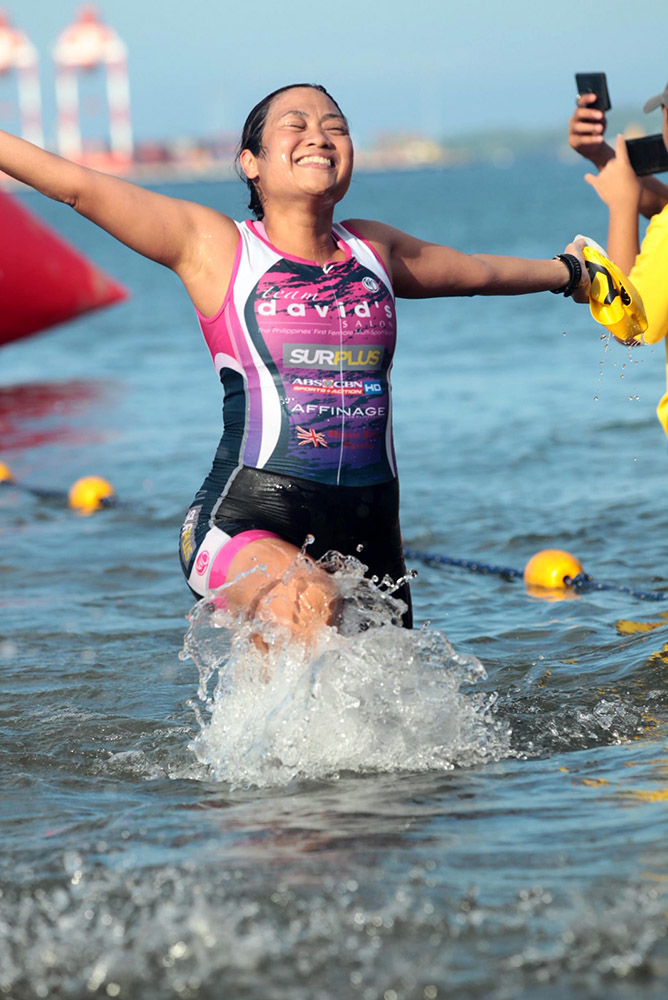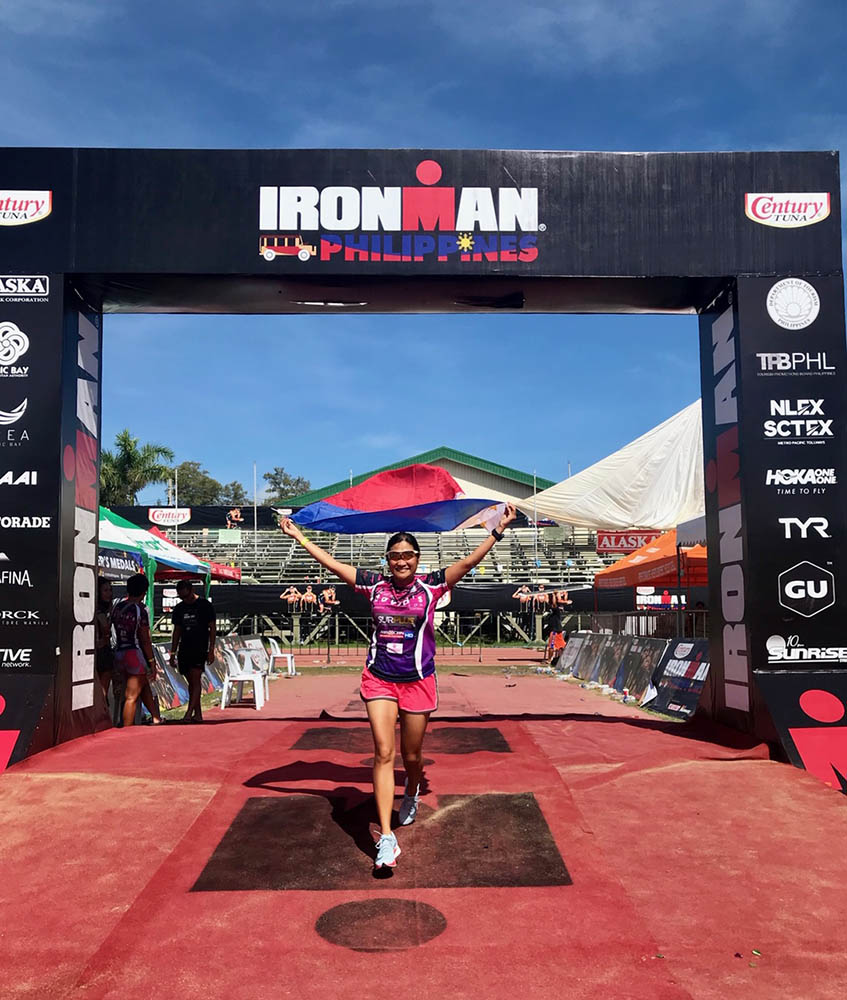 What made you slowly and progressively recover from your condition?
After a few rounds with my doctors, Dr. Gap decided that we'll take a six-month break before addressing my other aneurysms (I have two more!) so my body can rest and hopefully heal. I was allowed to do brisk walking and low intensity exercises as long as my heart rate stays low and blood pressure stays normal.
He advised me to see a neuro-opthalmologist as well to address my eyesight. I had an eye surgery in early February and I was able to see clearly after a few weeks! I went back to work the same month but after three weeks, Luzon went on lockdown due to COVID-19.
During the lockdown, I would try to walk at least 10,000 steps a day and would ride my bike indoor for at least 30 minutes. After a month, I was able to do a virtual race of 3K run (walk), 40K bike, and 3K run (walk), which I did staying in zone 1, making sure my blood pressure stays normal and keeping myself hydrated. I am slowly regaining my strength staying indoors, eating healthy, and exercising regularly.
What's your message to readers out there who also have their own dark moments and severe challenges?
Keep the faith.