The gym has set up personal workout spaces to give members a safer environment to work out in
Photos courtesy of Anytime Fitness Don Bosco-Pasong Tamo
The Inter-Agency Task Force (IATF) announced today, July 29, that gyms and fitness studios can now operate under general community quarantine starting Aug 1. Gyms like Anytime Fitness (AF) Don Bosco-Pasong Tamo have been waiting and preparing for this day to come for some time now.
According to AF Don Bosco club manager Regh Manalo, the branch will set up personal workout spaces to give members a safer environment to work out in. 
"Our branch actually went the extra mile by putting up plastic barriers. It wasn't part of the original guidelines but we decided it would provide an additional layer of safety for our members," says Manalo.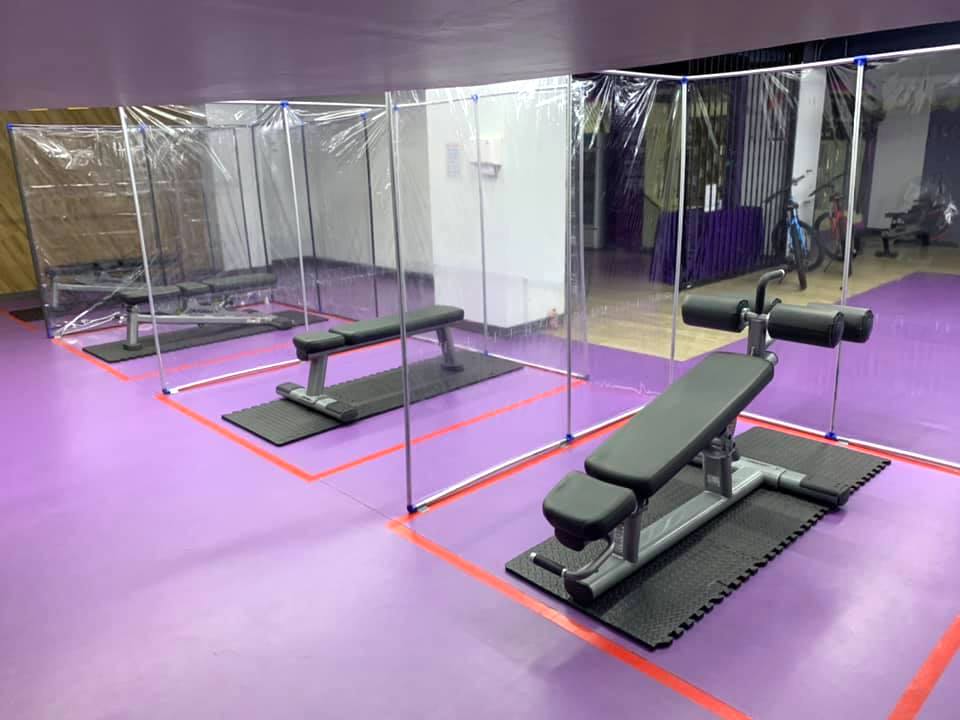 To add to the safety protocols, exercise machines are placed at least two meters apart and the whole gym is sanitized and disinfected daily.
Manalo also says that all AF branches will implement a booking system (to abide by the 30 percent capacity rule), install floor markings and foot baths, and conduct temperature checks before entry. Shoes worn outside will not be allowed as well.
For AF Don Bosco, the booking system is already present on its Facebook page. What members or even newcomers who wish to check out the gym must do is to book an appointment before they head to the fitness club.