Kick off your running habit with a more sustainable plan that focuses on efficiency, recovery, and knowledge of your body
Photos courtesy of Sante Barley Tri Team and Don Velasco
When I started running almost a decade and a half ago, the whole fitness scene wasn't as big as it is today. Yes, there were fun runs here and there but these were usually small and not as organized as recent ones. There also weren't a lot of coaches and training programs available; hence we had to learn things on our own. Luckily, people have the advantage of emulating successes and learning from mistakes. Check out these tips on how you can get started with running, based on my experience as a triathlete and coach.
Know your foot type
I was forced to learn about foot types early in my running career because of my physiology. Having flat feet, I often had to deal with foot pain and bad technique. Running with regular rubber shoes on, I felt awkward as I hit each stride. Something was clearly amiss until I found out I needed a specific type of shoe: stability shoes. Yes, each person has a certain foot type that translates to a particular gait. You can either run with a neutral foot, underpronate, or overpronate (like me). The type of shoe you need and how you run is greatly influenced by this.
Tip: Consult a specialty running store, coach, or knowledgeable veteran about understanding your foot type and gait.
Choose the right running gear
As a newbie, it's normal to use the clothes you already have. Apparel such as loose-fitting shirts, baggy shorts, and thick basketball socks are not inherently bad but you can improve comfort (and maybe even performance) with gear more akin to running. Singlets, running shorts, and thin ankle socks are comfortable because they help wick sweat away from your body and thus keep you cool. They are also usually snugger such that they don't get in the way as you stride to your 5K or 10K goal. Lastly, as mentioned earlier, choose the right pair of shoes. Running shoes, in particular, have several sub-categories. It all boils down to finding what you're comfortable with.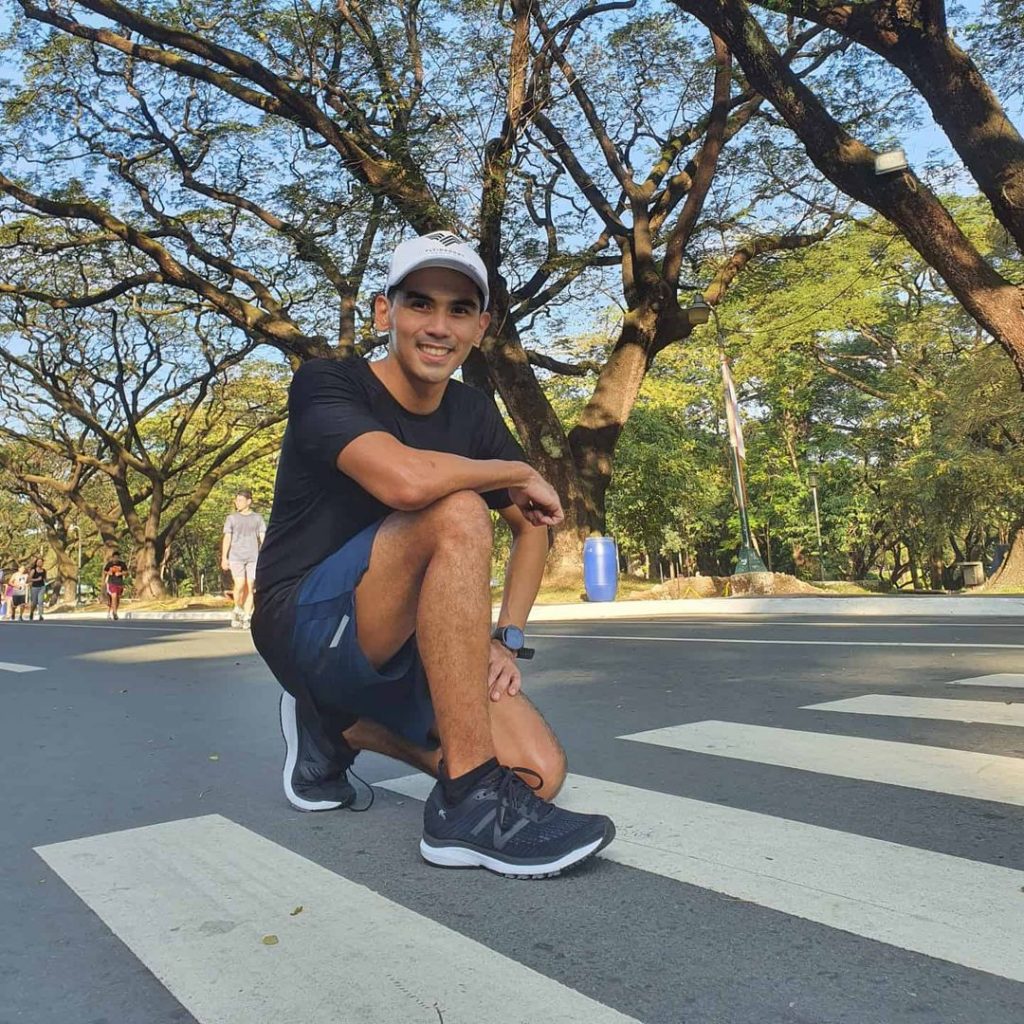 Tip: Choose fabrics that are thin and breathable for climates like ours. Socks should be made of a thin synthetic material so it doesn't soak up your sweat as you log in the miles.
Don't rush into things
When I started out, one of the first concepts I learned was the 10 percent rule. This means that you're not supposed to increase your mileage by more than 10 percent per week. This was useful but sometimes misunderstood. As a beginner, I fell into the mindset that I "needed" to keep increasing my volume to justify my training progress. This often meant I'd force myself to run slower to log additional miles. Personally, I found out that a lot of times, it's okay to maintain the same pace (or go slightly faster) while keeping weekly volume steady across a few weeks. This doesn't mean you're plateauing. It just means you're giving your body enough time to catch up to your current mileage. You don't always need to reach a training milestone every week or month—be patient.
Tip: Consider running a staple distance such as 6K or 8K. Instead of aiming to cover a further distance, target running better or slightly faster. This could mean running more efficiently with less effort or going a bit faster while logging the same time or distance. Again, be careful about pushing yourself too hard too soon.
Don't wait for the need to recover
Recovery should always be done proactively. I hear a lot of people resting "when they need it." This sounds simple but there are pitfalls surrounding it. As runners, we usually have a lot of pride we need to deal with. Thinking we need to "suck it up" and forego rest is a common training mistake until we find out it's too late. We always think we can go a bit further or longer without suddenly dropping off due to injury or fatigue.
Tip: Designate an easy or rest day per week and an easy week per month. This will allow you to have a more sustainable and effective training program. More importantly, consider seeking the help of a coach to help you better understand training concepts such as loading and deloading.
Focus on the journey, not the destination
Perhaps the biggest mistake I made early in my career was that I was too focused on a particular goal such that the whole process just went by so quickly. When I started running, I just wanted to find a way to alleviate stress. However, my competitive nature forced me toward seeing how far I could push my resolve and abilities. I quickly signed up for my first marathon within my first year of running. I progressed rapidly from running 5K to 10K until I reached 21K. Looking back, I would have done a lot better if I took my time to improve my running form, efficiency, and knowledge rather than focusing on sheer distance.
Tip: Knowledge is power. The more you know about training concepts, physiology, and technique, the better you can perform as an athlete. Take time to learn so you can lay down the foundation for further improvement down the road.
Have some training questions, feedback or suggestions for future articles? Drop a note in the comments section below or on Facebook, Twitter or Instagram. You can also get in touch with Don directly here.