Cutting through traffic and the BS is no small feat for Jilson Tiu whose lens showcase the stark realities of Manila
Photos by Christian De Leon (lead) and courtesy of Jilson Tiu/Instagram
I've worked with Jilson Tiu on several occasions but not once did I ever have the chance to profile him.
So here's to changing all that—after an admittedly long hiatus of our professional collaborations, a highly publicized social firestorm with a camera brand, and his voluntary decision to step down from its ambassadorship.
As much as it garnered the respect of many people in the industry, the 29-year-old Tiu has long had the glimmer of someone who knew where he stood whether you know him or know of him. It's palpable just by looking at his brand of photojournalism.
Most potent among his work are snapshots of Filipinos bathing in water and light, or grappling with Manila's transport landscape and the aftermath of an arguably paltry pandemic response—photos that delve into urban realities and present themselves the closer you are to the ground.
Manila offers unparalleled stimuli, especially in an environment exacerbated by the pandemic. But if you're a photojournalist who sees details that inexperienced eyes miss, or capture "cyclists in the middle of car-crammed highways" that Tiu is brilliant at, the spectacle rockets when you do it on two wheels.
"Now I know how they feel and what they see," he confesses.
Biking makes everything better
"Did cycling give you a new perspective on how you wanted to depict the kind of photography you're so well-known for?" I ask.
"Yes it did because if you're in a Grab, train, or any type of point A to point B transportation, you only photograph what you see from the surface," he says. "With a bike, you can go through backways and the innards of the city, and stop and photograph and not bother anyone."
"Metro Manila has become so small ever since I cycled… plus I now have cardio exercise. I never run or swim but biking allowed me to be mobile and have that kind of exercise."
Tiu likely isn't the first photographer to have made the leap from trains to two wheels, but the transition is a calculated choice during the COVID-19 pandemic.
It's also a surprise (or not) to know that this is the first time he's utilized the bike as a legitimate transport option—as did many other Filipino commuters who, at the height of the enhanced community quarantine in 2020, were literally forced to find alternatives due to reduced vehicle capacity.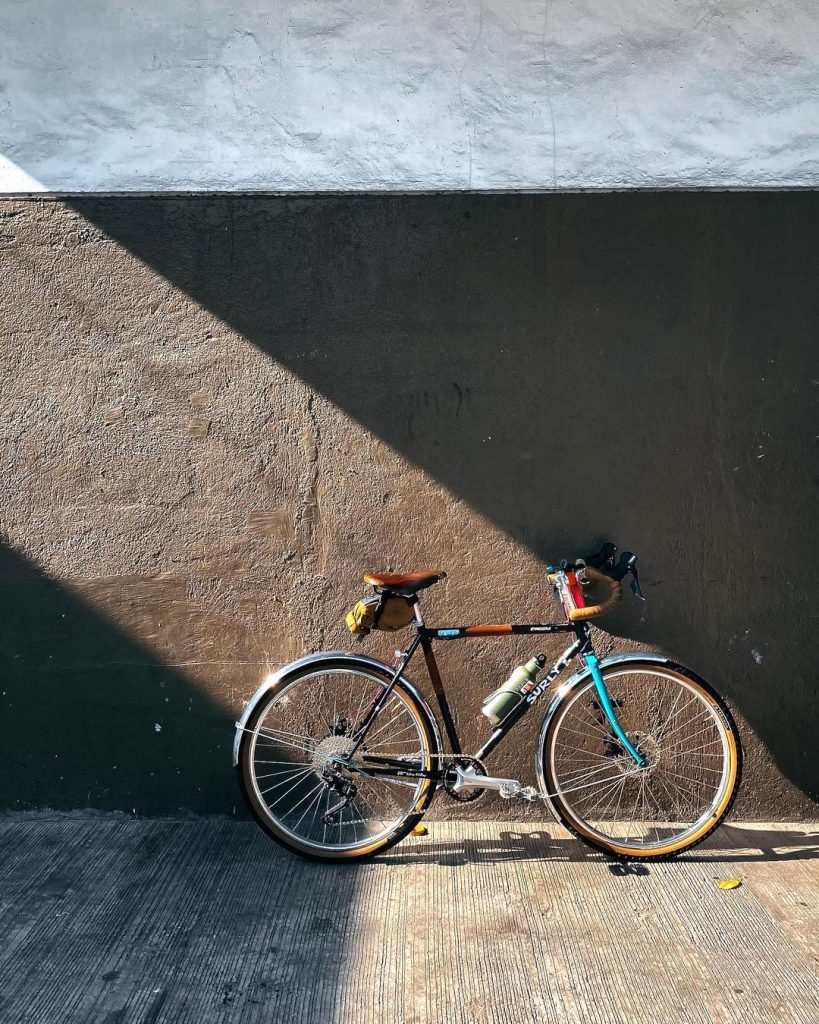 What he sees on his usual 15- to 60-kilometer sojourns around the city are equal parts personal and professional, where photography, coffee, friends, and primal impulses all intertwine.
"I like the sense of spontaneity in my bike rides and photography," he says. "Sometimes I just follow the light and [it] dictates what I might find there."
The cycling conversation
His original intent behind using a bike—a handsome Surly Straggler—may simply be for mobility. But as the wheels turned, it has since morphed into an expression of the transportation tropes plaguing Metro Manila. 
Because to be a roving spectator and now an intrinsic part of Manila's transport reality means to be open to the struggles of pedestrians, the dangers of traffic, and the privilege ingrained in the psyche of private motorists.
"The fear of getting robbed or being run over by a car or truck is still in the back of my mind due to Metro Manila's enormous amount of irresponsible drivers," admits Tiu when asked whether he's still fearful of biking around the city. "[Still] a bit [afraid] but not as I used to [be] last year."
Of course, bike commuting isn't as perilous as many perceive it to be. "It just takes place in these inhumane street environments, which we of course can do something about," says Anton Siy, chief transport planner of Pasig Transport in a previous Multisport feature. 
"I'd like to see more pedestrian-friendly infrastructure," says Tiu. "One is having a sidewalk to walk on. People tend to walk on bike lanes because there's no proper sidewalk around Metro Manila."
Then there's the infamous behaviors of motorists who look down on cyclists and pedestrians. "I always wonder how some drivers pass the driving exam if they don't know how to use the road safely."
That said, new bike lanes springing up in various parts of the country are telltale signs of how far cycling has come as a viable transport option—the most recent of which are the bike lanes along Session Road in Baguio that are part of the city's "green walks" initiative. 
But these also reveal how far the country still needs to go compared to cities like Amsterdam, Copenhagen, or even Taipei and Tokyo where cycling is a way of life. Case in point: The Session Road bike lanes are only a few meters long and city ordinances that ban bicycles, though never implemented based on an Inquirer report, still exist.  
"For a bike network to be complete, the path for cyclists has to be continuous, safe, and stress-free; it should allow access to the entire city," stresses Siy.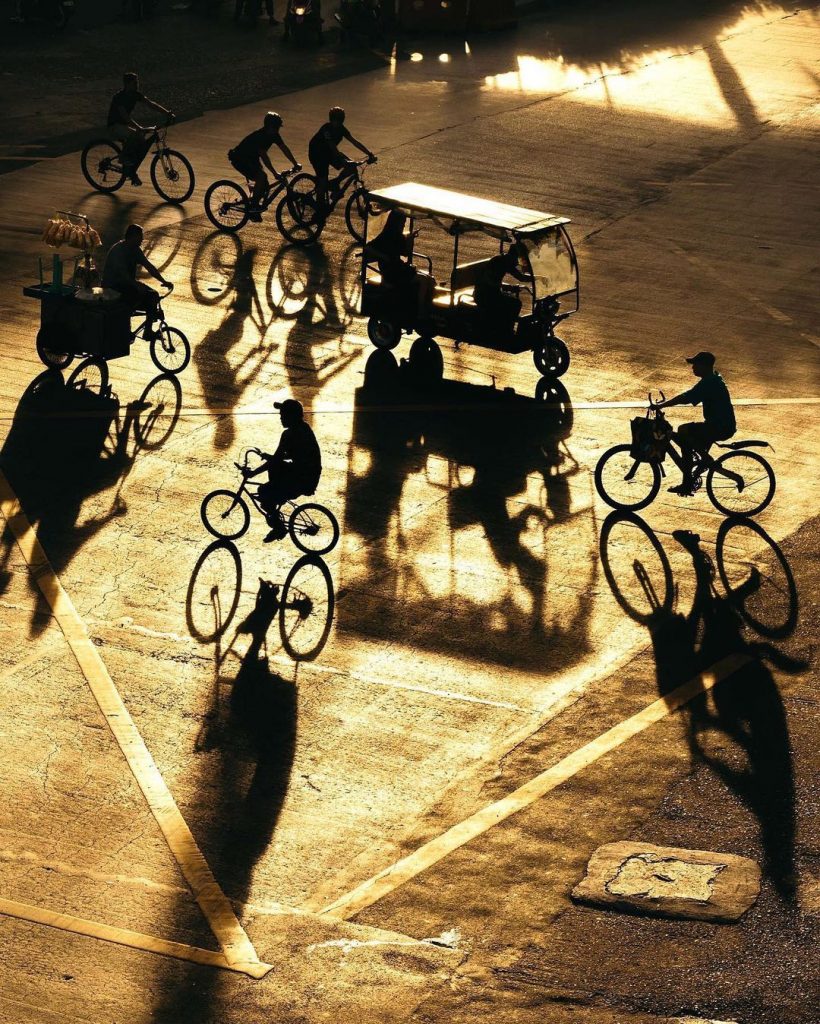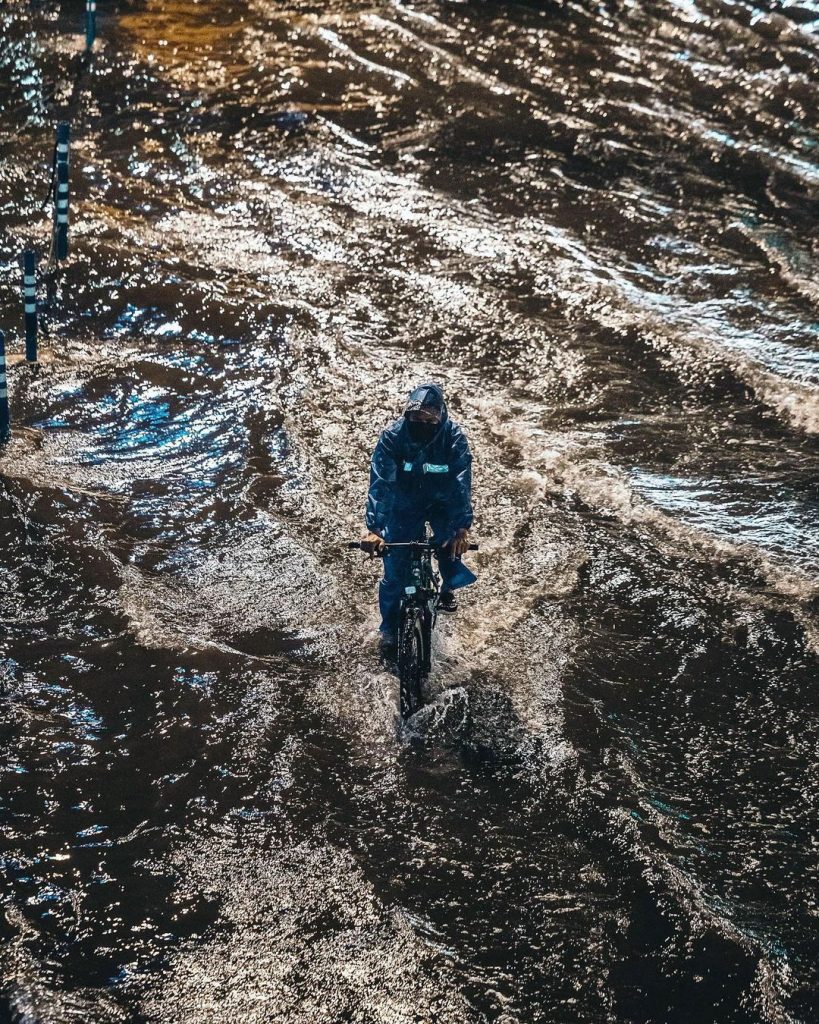 Baring Manila's mobility woes
Being afraid of cycling's road hazards is one thing, but sounding off on relevant and pressing issues is an altogether different thing. And Tiu has certainly earned the license to go hard with his storytelling.
Examples that call to mind are images of snaking ayuda queues, commuters waiting for a ride home by the roadside, the golden glow of a rain-drenched EDSA traffic, and everyday Filipinos reduced to second-class citizens because they can't afford private vehicles.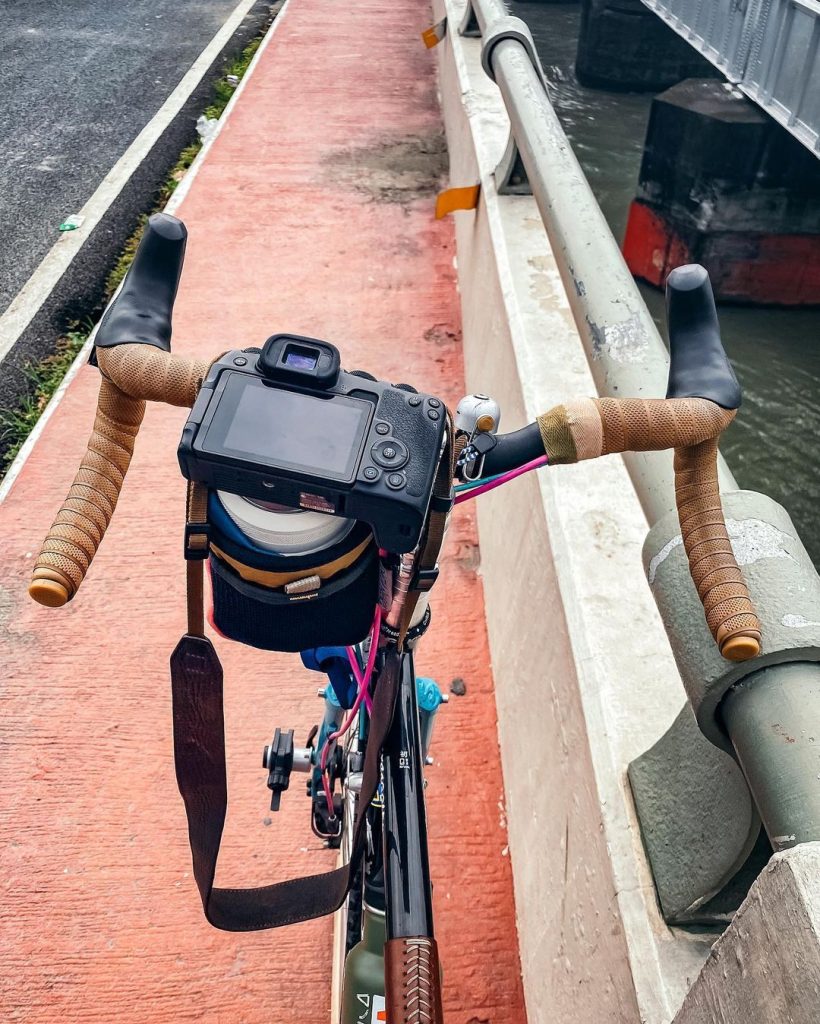 He also isn't one to shy away from laying bare the scenes on the streets from his own steely perspective. Not that he hasn't done so but since getting on the bike, there's a more personal take on Manila's mobility landscape and his position on what needs to be done to scale bike ridership and pivot to a pedestrian-focused future.
"I think corruption is a big key in a car-centric country. It's easy to get a car here and park it in public and cause traffic, especially here in Binondo where I currently reside," he says.
"BGC is a bike-friendly place, also Marikina. The rest of the city needs more improvements. But most importantly, the attitude and education of all road users, especially car drivers, should be improved."
These expectations sound lofty but they are not entirely impossible. Cyclists like Tiu, alongside other cycling groups and advocates who are exposed to and document these conditions, are essential to one day establish the possibilities of where public mobility should go next.
From an encounter with a rental BMX at the Cultural Center of the Philippines (where an hour of use will set you back five pesos) to a single-day, 217-kilometer journey from Manila to Kaybiang Tunnel then Tagaytay and back in 13.7 hours of moving time (and with a camera in tow), Tiu is proof that anyone can have fun and grow up on a bike at the same time.
"That's how I learned how to cycle."