Do the benefits we gain from working out outweigh the negative impacts of air pollution?
Photos by Samantha Ong
If I were added to the cast of "Dora the Explorer," my backpack ("Backpack! Backpack") would most certainly have my trusty Ventolin inhaler in it.
A necessary tool for anyone with asthma, this inhaler has gotten me through college nights spent at the corner of my bed squeezing breaths into my lungs. Both because it made enough sense to slip into conversation and because I felt it to be true, I'd often suggest that my move to Manila from Cebu sprung this asthma on me.
Now, whether that's true or not, this mild condition has made me sensitive to air quality and has provided a good reason (among the many) to not smoke cigarettes.
As I've transitioned into a life after college that values outdoor exercise, this sensitivity to air quality remains.
While Manila air on rush-hour afternoons in sweltering heat is thick and scented with heavy coal, runs in Batangas or out in Cebu smell of hardly anything. The air seems crisp and light.
Granted that Manila is my post-college stomping grounds, I've grown to wonder if regular outdoor exercise with poor air quality is doing more harm than good.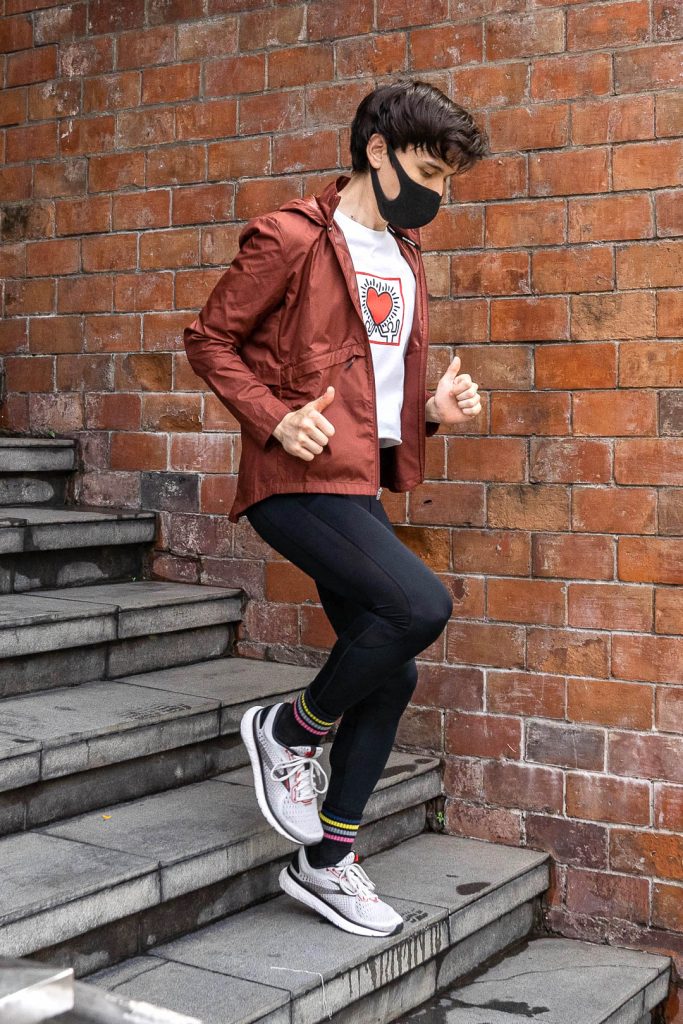 And one book sent that wondering into overdrive
In the first few pages of his 2019 book, "The Uninhabitable Earth: Life After Warming," David Wallace-Wells writes: "We have already exited the state of environmental conditions that allowed the human animal to evolve in the first place."
From there on, for another few hundred pages, Wallace-Wells proceeds to create a real sense of doubt that the Earth, by the work of our own hands, is inhabitable.
Going back to air pollution, Wallace-Wells draws the reader's attention to the link between pollution and the increased likelihood of mental illness in children and dementia in adults. A few pages on, the reader is informed that "air pollution has been linked to worse memory, attention, and vocabulary, and to ADHD and autism spectrum disorders."
Overdrive began there.
From there, I began research on exercising in air pollution
On Mayo Clinic, Dr. Edward Laskowski, a fellow of the American College of Sports Medicine, writes that the following health concerns are associated with air pollution:
Headaches
Irritation of the eyes, nose, and throat
Damage to airways of the lungs
Increased risk of asthma development
Worsening of existing asthma or other lung conditions
Increased risk of heart attacks and strokes
Increased risk of death from lung cancer and cardiovascular disease
Slightly more frightening when one realizes it: You're more susceptible to these effects after a run than you would be during a casual walk to the other end of the street. 
"One reason for this increased risk may be that during aerobic activity, you usually inhale more air and breathe it more deeply into your lungs," writes Dr. Laskowski. Typically when running, I'm breathing in and out of my mouth rather than my nostrils, totally bypassing whatever filtration my many nostril hairs provide me with.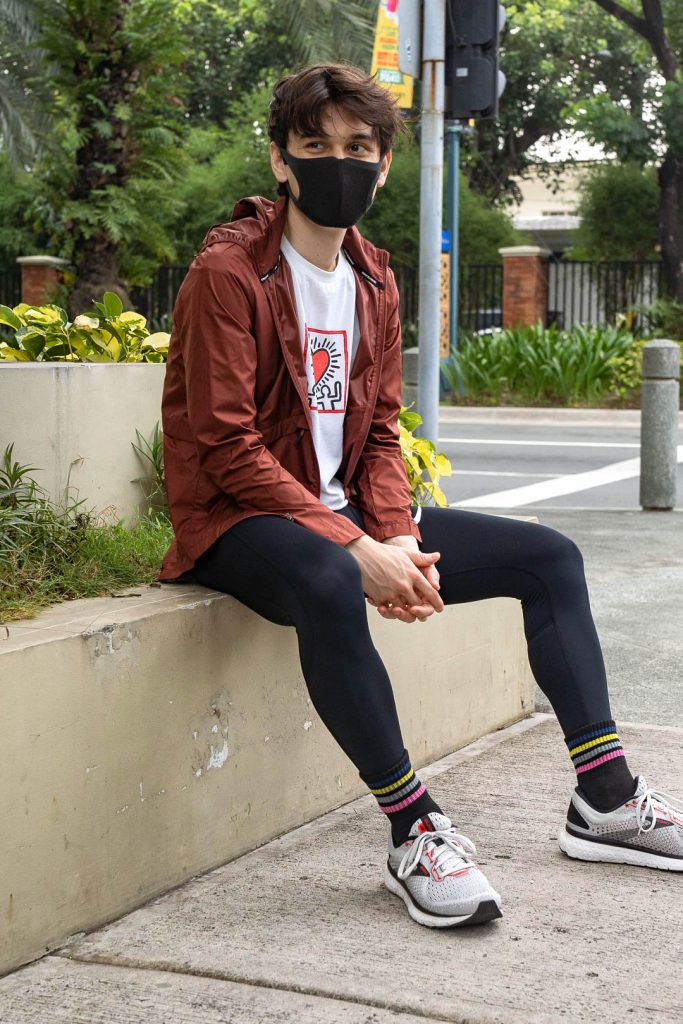 Does that mean I should just drop outdoor exercise altogether?
It's 3:03 p.m. in Manila as I type this. It's overcast, 27 degrees Celsius outside, and the air quality index (AQI) is at 42 with a particulate matter concentration of ​​10.1 micrograms per cubic meter.
While this reading is one time above the World Health Organization annual air quality guideline value, there is a green bar on the website advising me that this is a "good" reading.
Perhaps, it would be apt to have this metric cited whenever someone asks about the weather. Could that possibly lead to the complete collapse of small talk? While we'll never land an answer for that, we may find some guidance on whether this level of pollutant concentration is worth staying inside for or not. 
A 2020 study published in Circulation finds that regular exercise, even in high air pollution areas, is beneficial. The study looked at the health of over 140,000 people living in Taiwan without high blood pressure and concluded that the negative association between physical activity and hypertension remained stable in people exposed to various levels of particulate matter concentration.
Study author Xiang Qian Lao, Ph.D., an associate professor at the Jockey Club School of Public Health and Primary Care at The Chinese University of Hong Kong in Shatin, seems to encourage getting outside and exercising. He told Runner's World in 2020: "If the people can further increase their physical activity from moderate to high level, we can see a further six percent lower risk of hypertension."
He notes, however, that the study covered an exposure range of 5.7-50.3 micrograms per cubic meter, cautioning that this benefit outweighing the bad may not be true for worse levels of air pollution. Lao explains that people engaging in regular physical activity in areas with air pollution concentrations of less than 50 micrograms per cubic meter should be safe.
So we should be okay, but here are some tips
Check out IQ Air. Perhaps incorporating an air quality reading into the little weather reports we give our friends is apt. 
Avoid high pollution areas. If parks were possible to find, we'd run in those, but for now, avoiding congested streets of major business districts during rush hour would be a start.
Time your workouts well. Midday and afternoon are more likely to have higher particulate matter readings, so running in the mornings or late at night (when that's allowed) may give you less exposure.
A little HIIT never hurt anybody—those HIITing safely anyway. When AQI readings are rocketing, taking the day to move your workouts indoors might be the welcome mix-up your body needs.
Number 5 gets its own heading: Grow concerned about climate change
Wallace-Wells writes that climate change is "…the all-encompassing stage on which all those challenges [civil strife and war, horrifying inequality, insoluble hardships] will be met." This includes the entirety of this pandemic we are currently stuck in, all our hopes for our fitness, and all that we wish for our children and loved ones.
While there will be days we cannot venture outdoors for exercise owing to regulation, worry, or (hopefully after reading this) high AQI readings, we may find the time to investigate further on this growingly pressing topic that may shift all the research cited in this article into the immediately unusable past.
But indeed, for now, working out outdoors is a host to more benefits than it is to detriment.