Meet Marlowe Apeles, the mekaniko behind Budolbuddy where he builds bicycles for delighted new owners who care about design as much they love to pedal
Photos courtesy of Marlowe Apeles
Time spent indoors, away from friends, and in a pandemic has given us a lot of time to think, Google, and find new hobbies.
Somewhere in that mix of searching, boredom, and fear, the idea that it's a great time to start biking dawned on many of us—be it for the purposes of exercise, getting around and about, or joining a community.
The 'getting around' option was the impetus behind my bike purchase. Mind you, I bought a secondhand rig I've lovingly referred to as my hunk of junk.
Though beautiful in its own way, my white six-speed foldable with its elongated rear mudflap isn't the sort of bike you'd find me proudly beaming behind on the Budolbuddy Instagram feed.
This account, with over 4,100 followers as of writing, is filled with picture upon picture of what appears to be a tried-and-tested formula: an obviously beautiful bicycle, itself adorned with extra detailing and accessories, in front of a smiling bicycle owner. The remaining squares are filled with shots from group bicycle rides, closeups of sleek new cycling gear, and the occasional documented coffee-cycle run.
The good kind of "budol"
"Budol became a popular term [during the] pandemic, especially in biking," says Marlowe Apeles, creator of and mekaniko at Budolbuddy. "[Budol is] scamming friends into riding an 'easy' climb or making them buy the best parts. [For me it's] budol plus a buddy."
Apeles maintains his vision of being a friend and guide on spending well and thinking things through when you are purchasing a bike. He helps with the sort of decisions that may have veered me away from buying a rusting, regularly-in-need-of-repair means of transport and toward buying a "Tsunami Cx01 frame, [with a mix] of Deore xt parts for the RD and Shifters, and a classic Deore crank with a narrow wide chainring."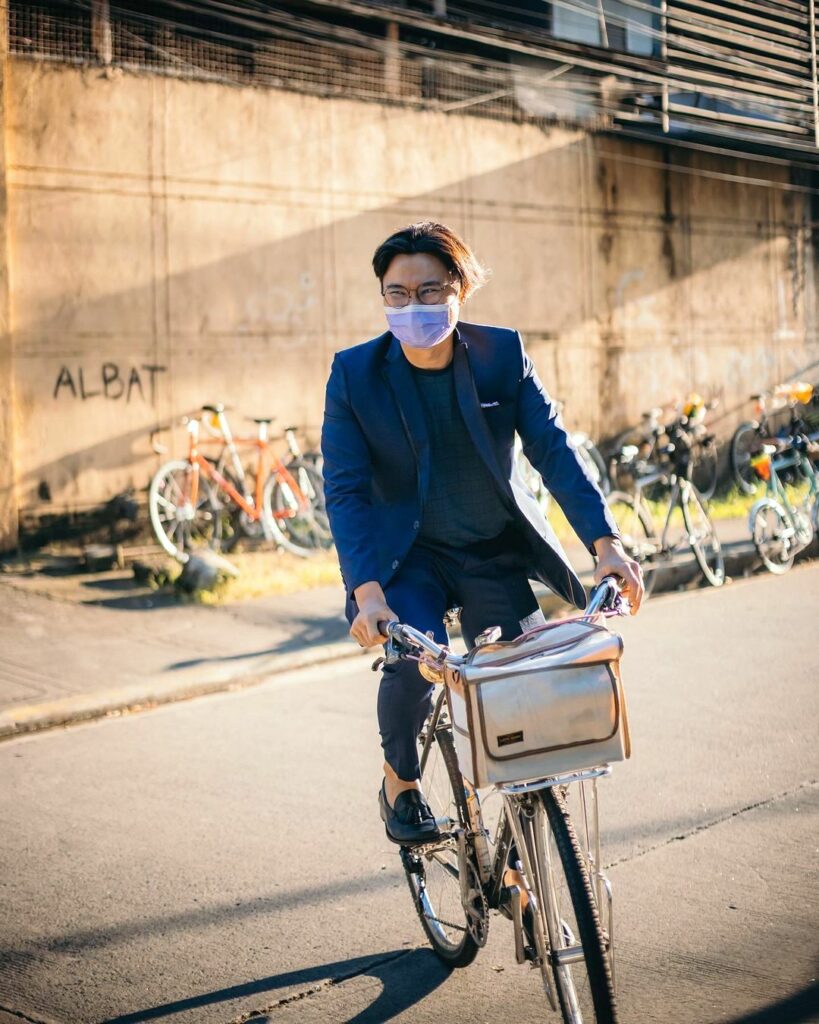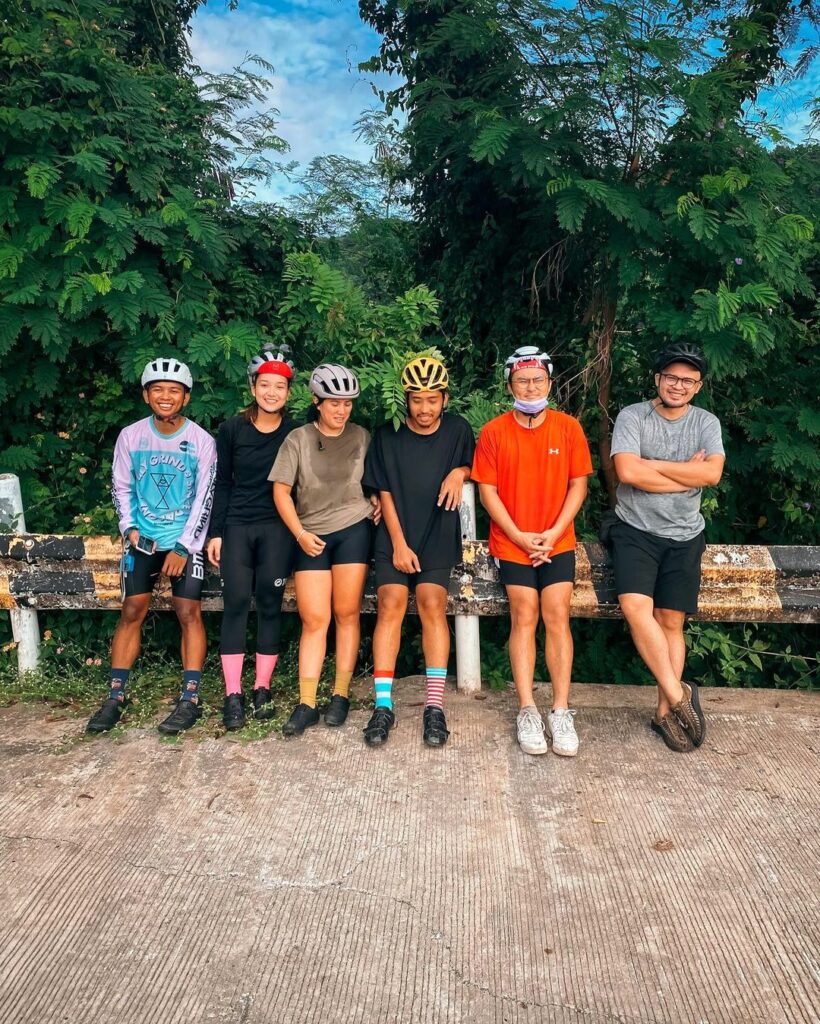 That's the description on Budolbuddy's latest post of a stunning powder-coated seafoam green bike.
Before Apeles was writing captions for his builds and posting them, i.e. before the pandemic, he was working in construction. As the quarantine restrictions took hold, he quickly found himself with nothing to do.
"I decided to return to biking and building bikes back in June 2020," he says, "[though] I used to restore bikes back in 2014 to 2016." During these years, he wasn't posting pictures of the bikes. He was assembling them for friends and helping them with their builds.
Until a prompt from one of them
Though already maintaining a dedicated Instagram account called "buildbuddy" for construction projects, Apeles was urged to create a dedicated build page while assembling a bike for a friend's cousin. His friend even suggested a name. "Alam ko na pare," Apeles' friend Arar Geotina said, "Budolbuddy!" The name stuck.
And while the restrictions kept a tighter-than-expected hold on his construction work, Budolbuddy was soon taking up about 80 percent of Apeles' time.
This series of events didn't spring up all of a sudden though. It is connected to a long-standing interest in bikes and an equally long-standing awareness of how they are to be worked on and upgraded.
"My first bike was a BMX that I spray painted neon green and pink when I was a kid," shares Apeles, adding that cycling is a big part of his childhood. Which is also true for me, though my memories of cycling revolve around massive scrapes and scabs that took too long to heal.
Apeles' father was supportive of the interest. "Late grade school, my dad bought me a Jemboly MTB, which I also spent lots of time with."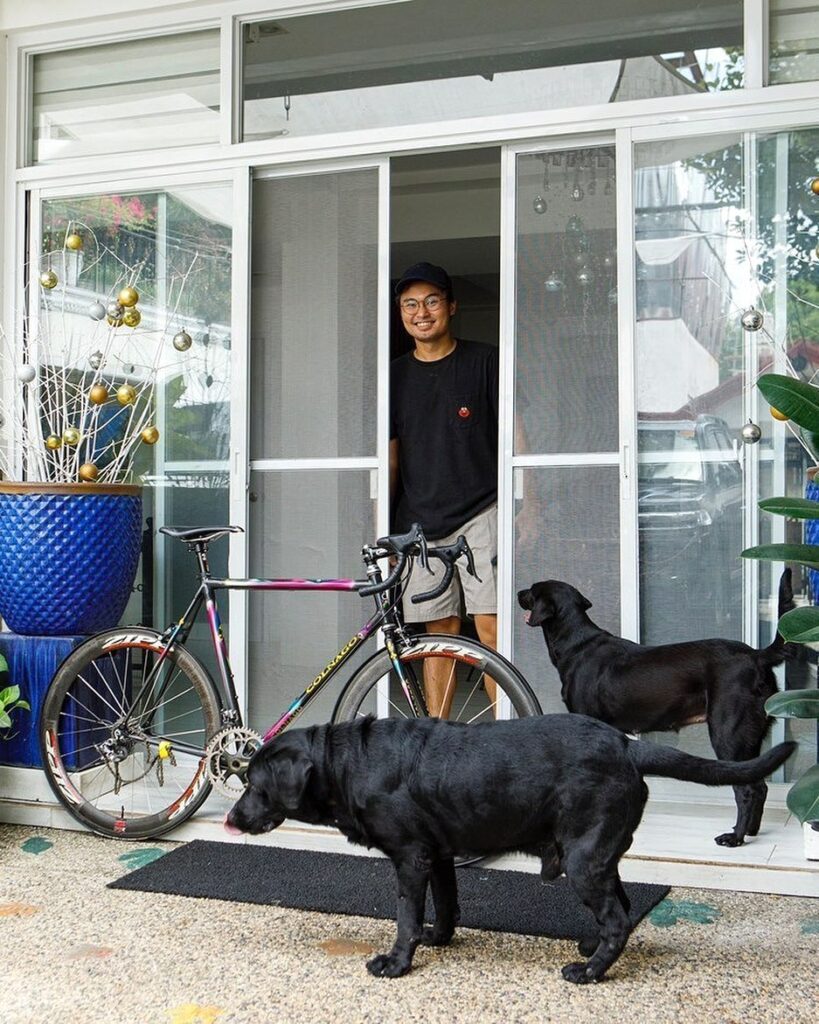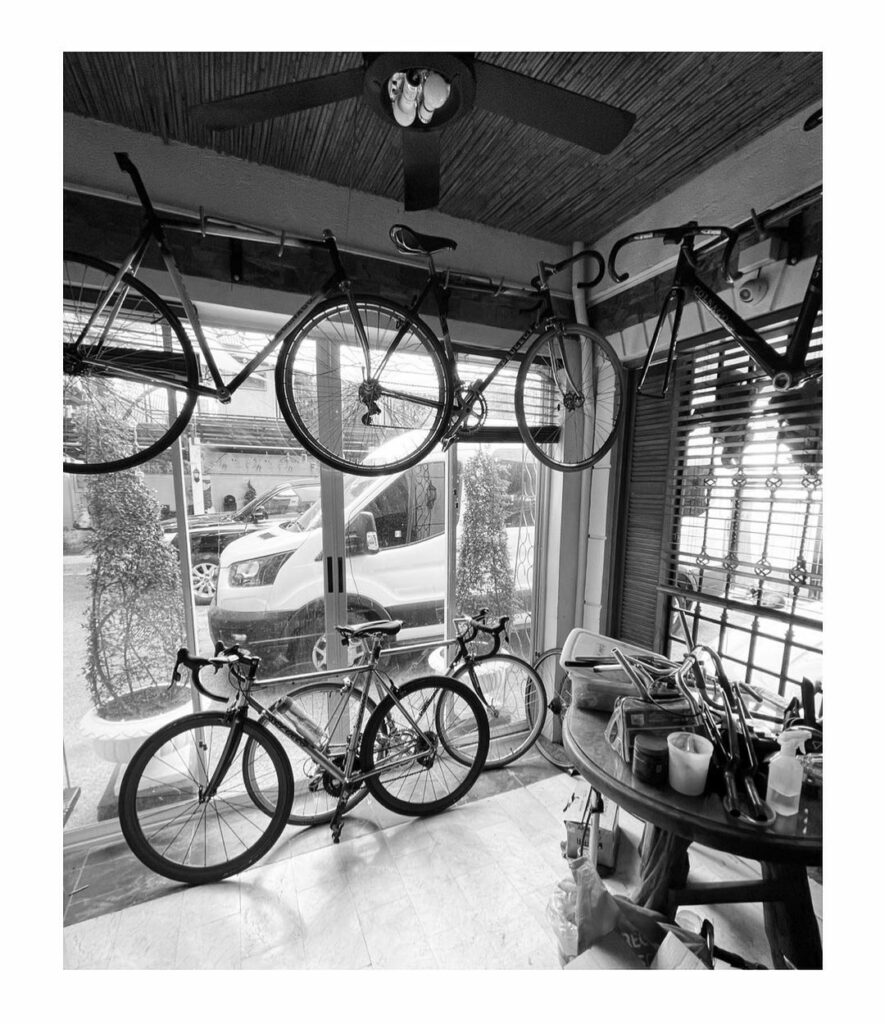 As recently as 2014, "during the fixie days," Apeles' father also gave him a vintage Nishiki race bike, which Apeles says is "important to me because that's where I learned [how to fix bikes], and how my hoarding for vintage parts began."
When he received the Nishiki bike, one of Apeles' philosophies of bike building was written in ink and underscored: Build with matching parts.
On the Nishiki bike, he reflects: "It had mixed parts but the rear derailleur and shifters were Shimano 600 Arabesque, [so] I went on a mission to complete the missing [parts]." After searching for them on Facebook Marketplace, Sulit.com, and other bike group pages—with the help of one international source on Ebay—Apeles completed the bike, at the same time meeting a lot of fellow enthusiasts and "learning a lot as well."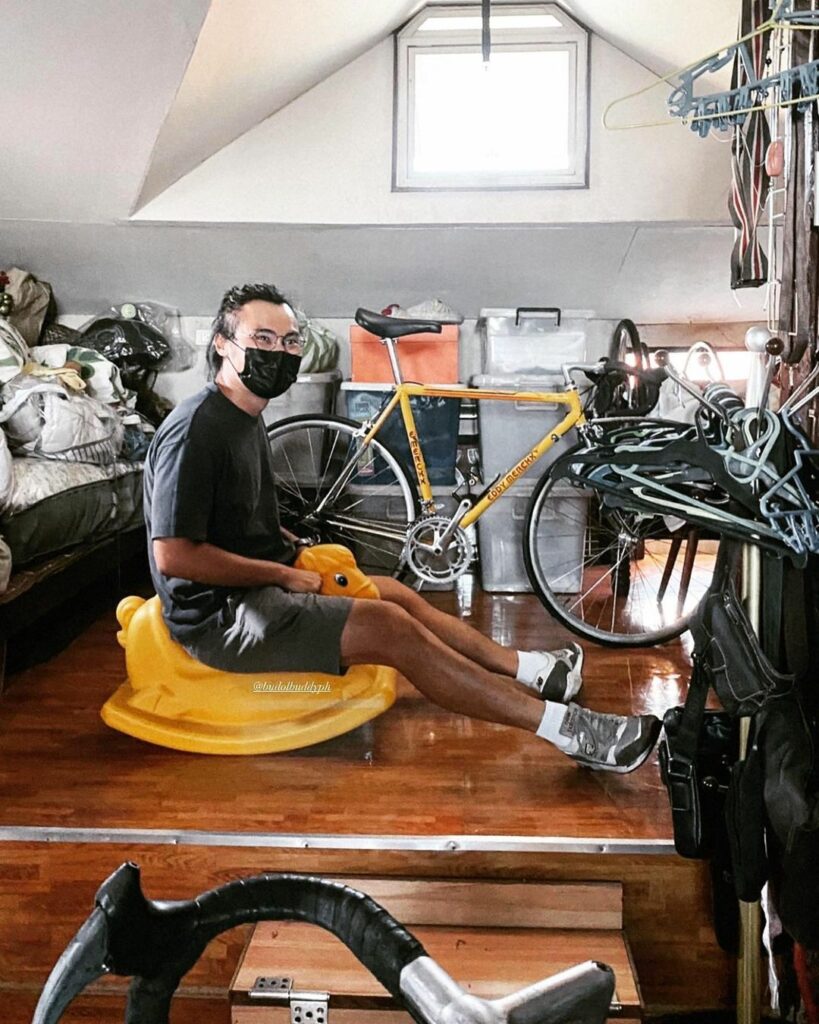 Current design ideals and resources
Scrolling through the Budolbuddy Instagram account, you are quickly made aware that his patrons are not in the market for a bicycle to use in a triathlon. Rather, they're in the market for a neatly constructed, highly personalized bicycle that could very well fit within a larger conversation on athleisure.
"Right now most of my builds are steel commuter or gravel bikes," Apeles says. "[The] non-race, chill-coffee-run bikes that can still climb mountains on weekends, and look really nice and unique as well."
"I really like combining classic with modern," Apeles says about his current build style, "so for most of my builds I try to keep the classic look but still with modern parts like hydraulic brakes and easy-to-climb gearing." On the topic of what a good bicycle is, Apeles suggests that it's one that "fits your personality and riding style."
He does however prefer external cabling and steel frames, himself the owner of a light racer bike, and the hopefully one day owner of a Rivendell Atlantis (or something welded on his own).
For newbies looking to get into the builds game, a great place to start for parts is online or "the house" says Apeles, referring to where he constructs the bikes. "Built Cycles has nice shops in Quezon City and Makati [while for online access], good sites are Circles JP, Bluelug, Alexscycle, and Bikeinn." For gears and frames specifically, local suppliers include Recon Cycles, Bikeary, Slowmoes, Eastern, and the Built Crew.
He also lists the following as his current favorite Instagram pages: Bluelug, Steelvintagebikes, Cherubim, and Radavist.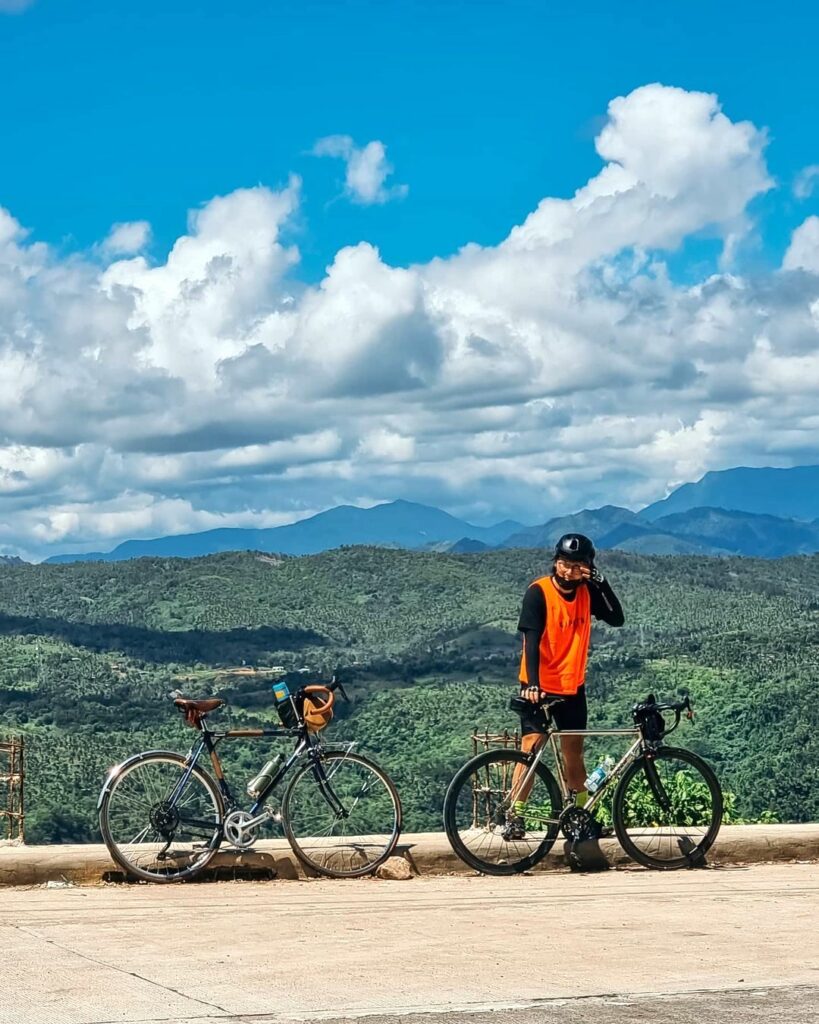 The Budolbuddy building process
Aside from the philosophy that the parts should match, another ethos he abides by is that while each bike can have a unique look or aimed at a niche peg, the bike should also work with compatible parts.
"What makes it fun is how an idea becomes a reality and it works."
With an influx of customers riding the tide of cycling's growing popularity over the last two years, Apeles has found that a common customer is "people having a hard time looking for a bike that fits them."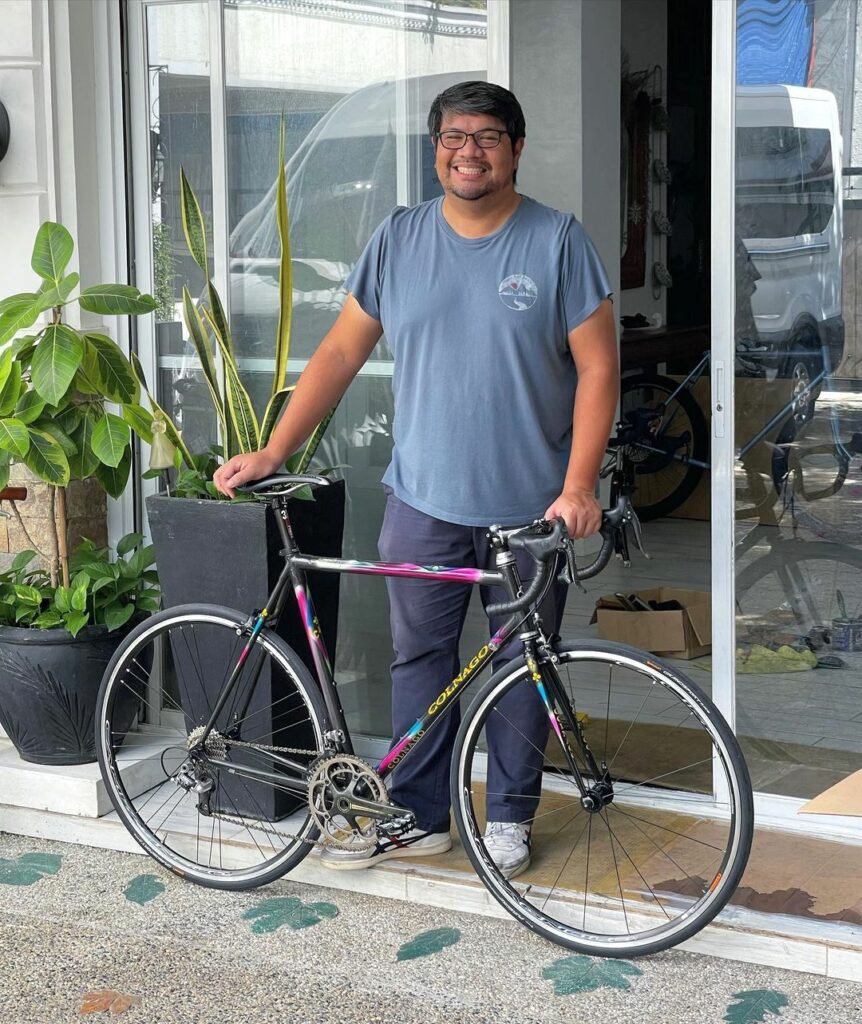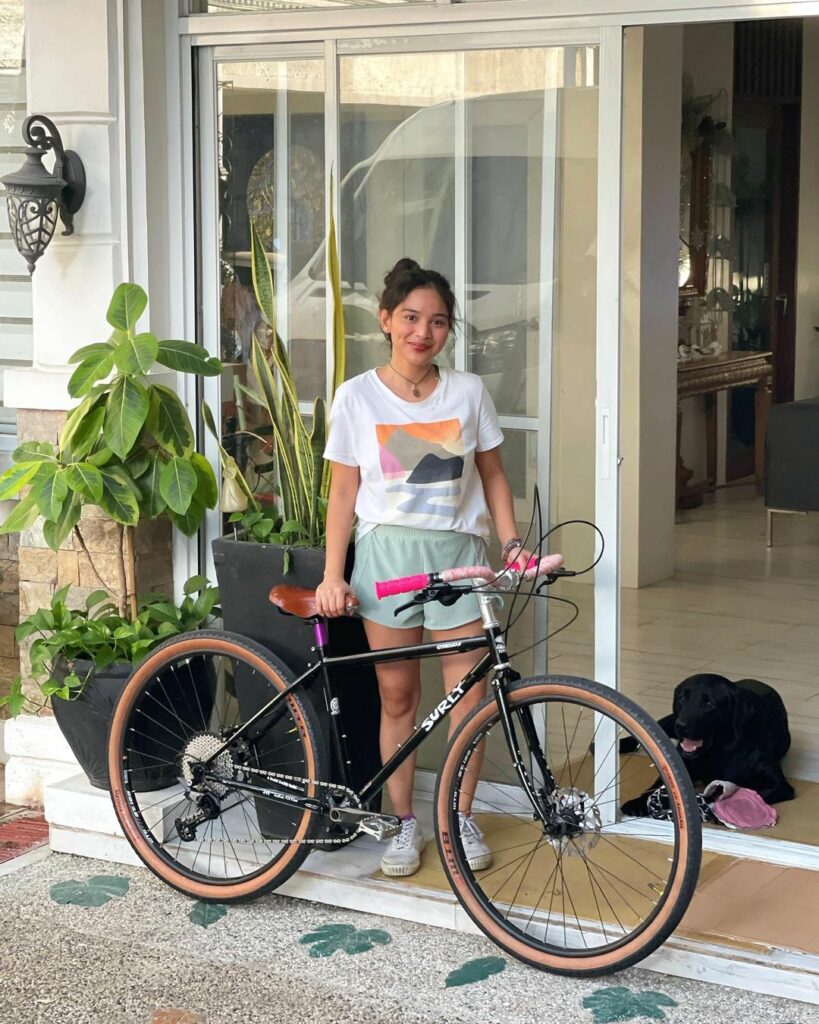 "I've built size 62 and size 60 bikes, and a lot of bikes below 5 feet," he says. "Most of my clients now are into advertising—photographers, creatives too."
With all parts on hand, Apeles can assemble a bike in a few hours, while for a full custom bike "from conceptualization to sourcing to finally assembling" it usually takes between a month or two. And every week, Apeles tries to complete three bikes.
"Sometimes I'm scared because it might not look good," he admits, "but 99 percent of the time, the owner likes it." The wide smiles of happy customers on his Instagram are testaments enough.
The cycling community and the future of local cycling
As a weekend coffee shop denizen of sorts, I can attest to the existence of a strong biking community in the Philippines. Affable, smiling folks line sidewalks with cold coffees in their grips or by their feet.
"Right now I think the 'big cycling community' has already clustered into smaller groups," says Apeles. "But if you want to know where the 'meetups' are, places are cafes like 1c in Kapitolyo, Kombi Brew wherever the kombi is, The Curator, Esteban Street, Kohi, [and] Oto. Also watch out for coffee pop-ups like Thisisdaily and Wings on Wheels."
While the community has flourished over the last two years, so much so that local coffee businesses have benefited too, there is still room for growth. "There's a lot I hope for," Apeles shares, "but one big hope is more options for women and extra extra small sizes as they have so [few] options especially for frames."
He also looks forward to seeing more local brands as well as more bike lanes and bike commuters in Manila. "I hope in two to three years, all roads will have bike lanes and it will become a norm for establishments to have bike racks. Bike-centered establishments will also grow."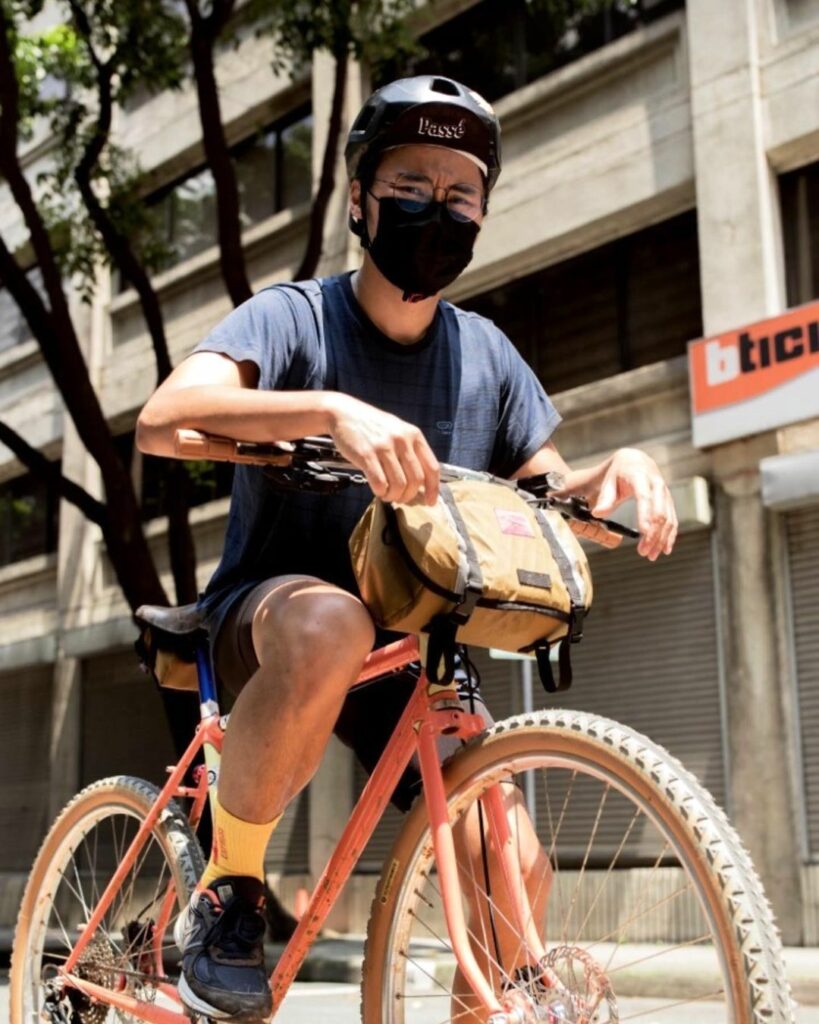 Apeles also has dreams for his future cycling trips. While he's done Sumulong Highway, Cabrera Road, Bosoboso, Sierra Madre, Tagaytay, Cordillera, and La Union, he dreams of touring Japan, Italy, and Canada. "Dream is the keyword."
And although the construction business is picking up once more, Apeles (and Budolbuddy) will keep building bicycles for delighted customers, hand-in-hand building the local bicycle community, one build at a time.