With 7.7 deals coming up, you'll want to get your hands on these essential, life-enhancing HUAWEI wearables

By now, you may have read up on many of HUAWEI's latest releases this year when it comes to wireless gear and smart devices. This time around, HUAWEI launches two devices that complement each other so well you wouldn't hesitate donning them day in and day out. Let's take a closer look at the new FreeBuds SE and Band 7.
Giving new meaning to plug and play
What makes the HUAWEI FreeBuds SE even more impressive compared with other wireless earbuds in the market?
For one, it offers a comfortable wear experience. Its semi in-ear design means you can plug it into your ears for all-day use. The 24-hour music playback with a fully charged case (or up to six hours of continuous use) is a decisive step forward for audiophiles.
Whether you're a first-time wireless earbuds user or a pro in the portable sound game, the HUAWEI FreeBuds SE understands the essentials of a great listening experience.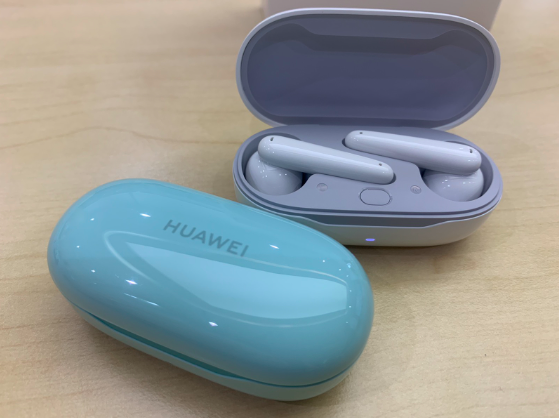 While it's finely tuned for pop, the earbuds present enough bass for numerous genres. Imagine being swept away in your hip-hop workout or home dance routine. Vocals are also emphasized through its tri-channel audio framework, supported by its soft and flexible treble and vivid midrange.
The noise cancellation feature for calls is worthy of accolades, too, with a dual-mic beamforming technology that distinguishes the target voice from ambient noise to ensure that calls are clear even in crowded areas.
Filled with features in a thinner, lighter package
Now what's different with the new addition to HUAWEI's Band smartwatch line?
The HUAWEI Band 7 comes with a FullView AMOLED color display that registers at only 9.99mm. Comparing it to its predecessor, the Band 7 is now HUAWEI's thinnest FullView fitness tracker.
This thinner profile however doesn't discount the smartwatch's vast range of features. Its UI, run with Harmony OS 2.0, has been improved to show larger numbers and icons that offer a more intuitive experience.
Another upgrade from the Band 6 is the look of the watch itself. The fiberglass-reinforced polymer watch body and strap now come in four colorways: Graphite Black, Nebula Pink, Wilderness Green, and Flame Red, which can match various types of fits for those conscious of their athleisure aesthetics. On top of this, it now has a quick release function that makes it easier to remove and replace the straps.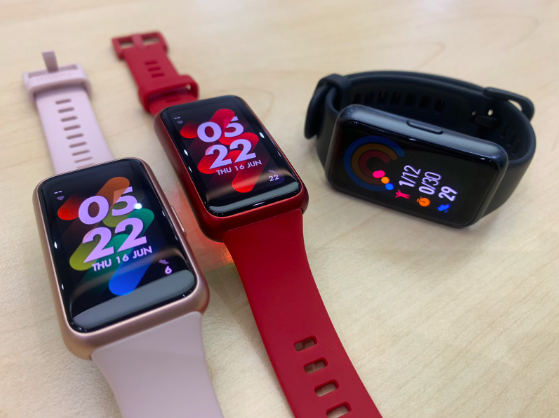 The Band 7 has six default AOD watch faces and a moon watch phase for anyone keen on checking out sunrise and sunset times that can be selected on the device itself. Or just choose from the over 4,000 themes created by third-party designers to get the most of the smartwatch's versatile vibe.
From familiar features such as the Daily Health Check In and HUAWEI TruSleep 2.0TM sleep tracker to finer niche details that show how the smartwatch listens to the needs of its users (Menstrual Cycle Management 2.0 and HUAWEI TruRelaxTM stress monitoring, anyone?), the Band 7 unapologetically hits the mark.
But for those looking for more from their smartwatch, check out Band 7's beefed up brother HUAWEI Watch Fit 2—practically a personal health assistant in an impactful and powered-up package.
It runs on Harmony OS 2.1, has a 1.74-inch AMOLED FullView display, quick workout animations, and Bluetooth calling—all on top of the features available on the Band 7.
The Watch Fit 2 also comes in stylish colorways that can be matched with your refined corporate looks or more casual outfits—from the Active Edition's Sakura Pink, Isle Blue, and Midnight Black to the Classic's Nebula Gray and Moon White with their matching leather straps.
The winning formula
What's great about the FreeBuds SE and the Band 7 is that they truly live up to the potential of a seamless digital ecosystem. You can connect your smartphone with these devices or remotely access music with your earbuds, too.
These two make working out better because the features complement each other by tracking your fitness routine on your Band 7 while having control over your audio tracks via the FreeBuds SE. It's like having a workout buddy that motivates you.
Both devices are easy to use even for those unfamiliar with HUAWEI devices. Serving as an introduction to the brand, it will be unsurprising if users will be more curious about HUAWEI's upcoming releases in the next couple of years.
Looking at these two devices side by side, it's clear that HUAWEI has found a wearable duo that's designed for absolutely anyone—whether a beginner or a long-time digital native.
Both are affordable, too. You can take advantage of the 7.7 deals from July 1 to 9, 2022 and get the HUAWEI Band 7 for only P2,499 and the HUAWEI FreeBuds SE for only P1,999.
You may add the HUAWEI Band 7 to your cart through the HUAWEI store, Lazada, and Shopee.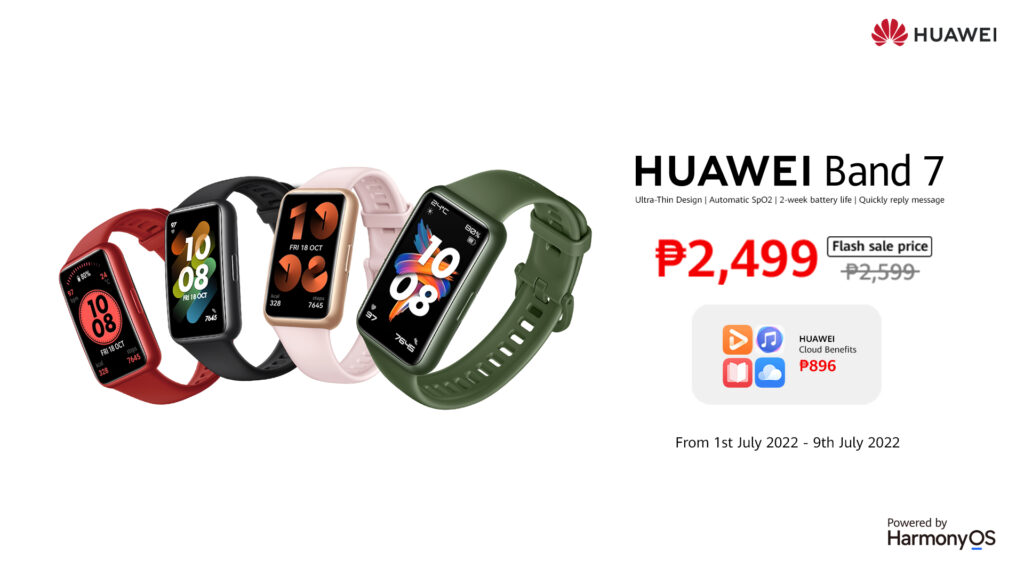 The HUAWEI FreeBuds SE may also be purchased via these links on the HUAWEI store, Lazada, and Shopee.