Sometimes you push yourself too hard and strain a muscle—here's how to recover
Photo by DreamLens Production and Jonathan Borba/Pexels
A couple of weeks ago, what I previously thought was unthinkable happened to me.
As I was pushing myself through a heavy barbell bench press, I felt my right pec hurting in the middle of the set. It didn't go away after stopping the set and resting. I know and fully understand my body, so I know what weight I'm able to move. I also know that the muscle I'm working only hurts after the set, after the workout, or the next day.
So even though this had never happened to me before, I instantly knew what this pain was—I knew I strained or pulled my pec. A worse pec strain happened to my brother last year, so I was familiar with the circumstances.
I like to train heavy to maximize the growth of my muscles, so naturally one of my biggest gym fears is a tear. While a muscle strain is a relatively minor tear, the message of the strain remains the same: You're lifting too heavy. If you're anything like me, you like to see how much you can push your body, and pulling a muscle isn't really anything to be ashamed of. It just happens.
Here's how to deal with a muscle strain:
Rest
First, the king of recovery: rest up. Not just resting right after the muscle has been strained during the workout, not just for the next few days; really, just rest as much as you can. You deserve it. Get a full eight hours of sleep every day to let the muscle (and the rest of your body) recover. If you're not resting, your recovery will be slower.
Ice, heat, compression, and elevation
After rest come the other parts of RICE. Ice the affected muscle for 20 minutes every hour to help reduce initial inflammation, and then use a heat pad after three days to improve circulation and start recovery. You can also compress it with a bandage to help reduce swelling. Take pain or anti-inflammation meds as needed.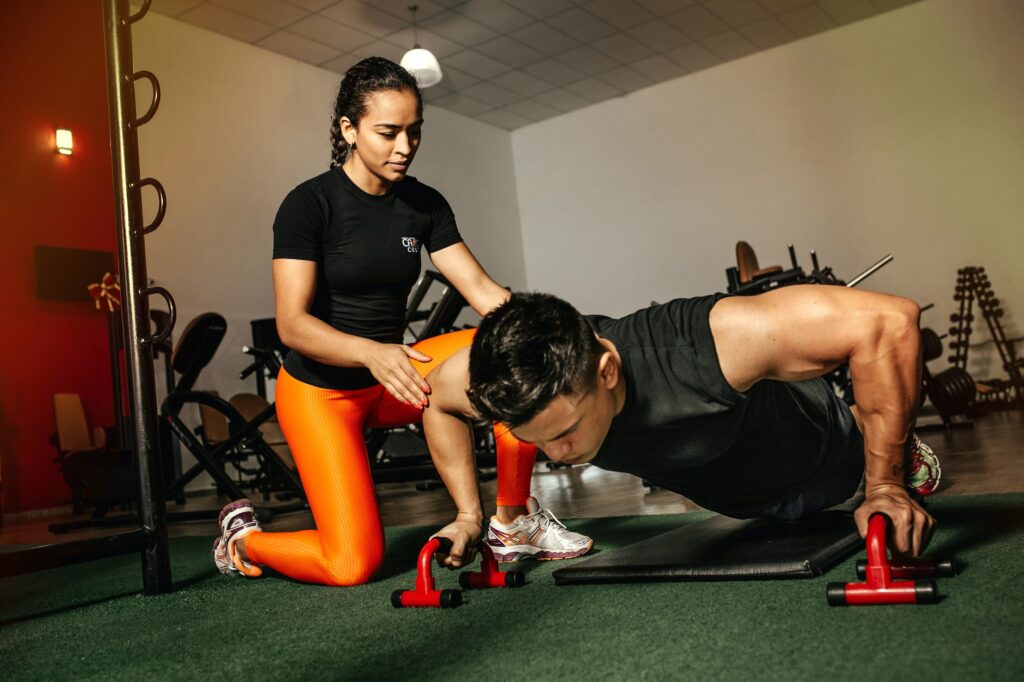 Eat properly
Just as you eat properly to make gains after a workout, you should also eat the right kind of food to help recover from your strained muscles. Your favorite protein-rich food helps build muscle and stops you from losing it if you aren't able to exercise it as much. Multivitamins also help—namely, vitamin C and zinc, which help rebuild tissue. You can get your dose of zinc from food that also gives you protein, such as meat, fish, nuts, and even whole grains. Basically, eat as much as you can to facilitate recovery.
Work it out
Finally, when most of the pain has gone away, start working it out. The muscle growth process will help it heal. Feel out what you can lift; if it hurts too much, it's too heavy, but you also don't want to go too light that the muscle isn't really working. Keep stretching and strengthening, and with the other tips here, you'll be back and healthy in no time.