Less is more when tapering, but it doesn't mean you should stop moving
Photos by Jonathan Borba/Pexels and courtesy of Mitch Robins
Endurance sports are a very underresearched field. There is no formula for winning because there are just too many variables. Tapering for optimal performance is an even less understood area of endurance sports. No one has put together a plan that will allow you to reach peak potential.
Well, not until now. Let me introduce a scientific formula I've devised that will guarantee you will have the race you've been dreaming about.
If you're approaching competition week, I hope you're excited to race and put your body and mind to the test. There is really nothing you can do from now until race day that can make you faster, but there's a whole lot you can do to jeopardize your race day experience. I'll share my personal taper week plan and explain why I take this approach.
Monday: Easy 3K open-water swim
Tuesday: Easy 90-minute cycle and easy 3K swim
Wednesday: Two to three-hour bike with high power intervals and 60-minute run
Thursday: Two-hour bike and 45- to 60-minute run with speed work
Friday: Rest
Saturday: 15-minute swim, 20- to 30-minute bike (all with short intervals)
Sunday: Race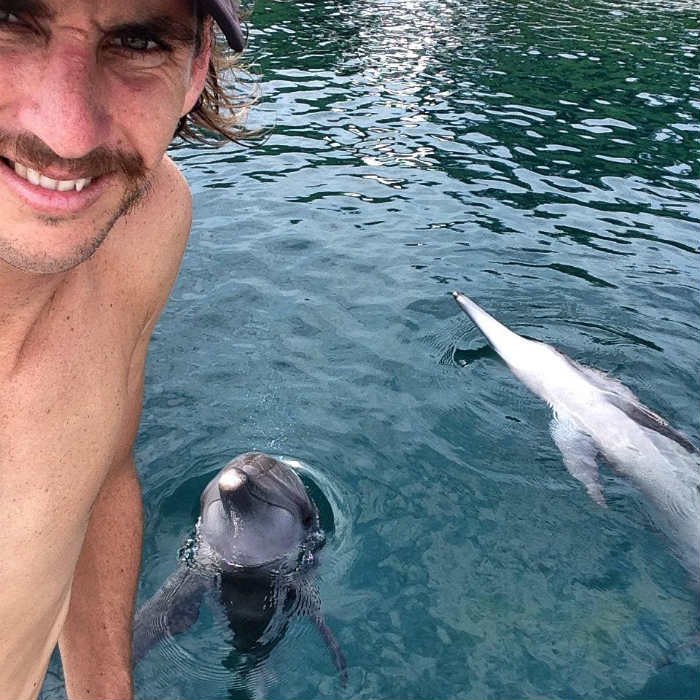 From my experience, tapering for optimal performance is highly misunderstood by most people. Tapering does not mean resting for a week before a race. This is the most common trap that people find themselves in. In most cases, resting for a week prior to racing will simply cause your body to shut down, which makes it difficult to feel fired up on race day.
I structure my week with two easy days on Monday and Tuesday, followed by some speed and power on Wednesday and Thursday, and a complete rest day on Friday. Saturday is critical to "spark up" and get the engine firing for the following day, and also for a last-minute equipment check.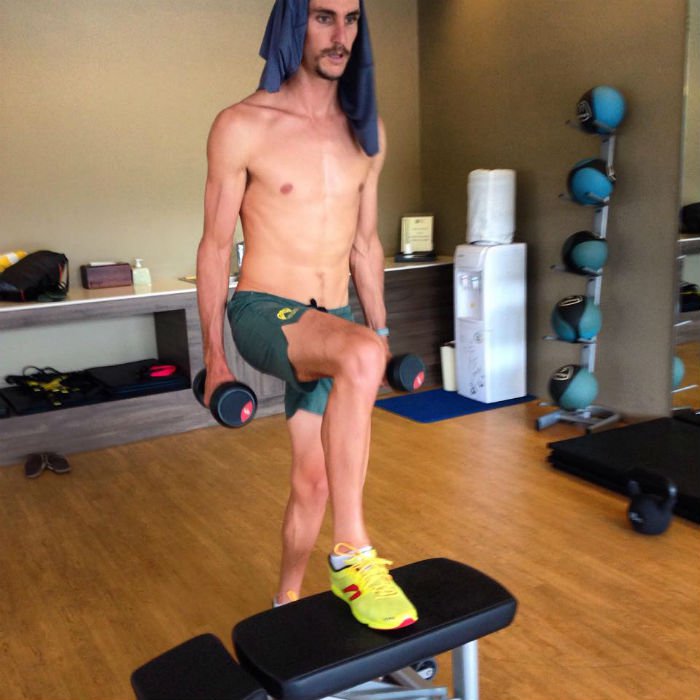 I see taper week as a slightly reduced training week with a buildup towards race day. It is critical to keep moving, as our bodies are used to training every day and therefore must be somewhat warmed up leading into a race. Resting early in the week is crucial to my preparation, as I have found that I can recover from my last days of hard training while beginning mental preparations for the race ahead.
Which leads me to my next point: mentally preparing for a race. Visualization and meditation are two strategies I use commonly, and have found to be beneficial during race week. The body goes where the mind tells it, so prepare the control center first and ensure it is operating at full capacity.
Diet is another critical factor during race week. Please do not change anything during race week. My only advice here is to not overload on carbohydrates the night before the event. This will do two things to your body:
Elevate your blood sugar levels so sleep may be affected
Fill your gut with hard-to-digest starchy carbohydrates that may leave you feeling bloated or sluggish in the morning. A great pre-race meal should be clean and easy to digest. Remember, anything remaining in your gut will require blood to digest it, blood that could be better serving your working leg muscles as you're cycling along.
My last point is just to remind everyone that it's just triathlon. At the end of the day, we do this sport because we enjoy it. Remember that. Nothing should be taken too seriously because sport should always be fun. Enjoy time with family, friends, and competitors.
It took me a long time to figure this out, but I have learned that being relaxed before a race does not mean being complacent. Enjoy the moment, be safe, and leave nothing in the tank.