Let's be real, turning to apps is a nifty way to app-grade your health
Lead photo by Ketut Subiyanto/Pexels
It's time to finally put your smartphone to good use. Gone are the days when you have to spend a lot of money just to enroll in a fitness program. Now, all you need is your trusty mobile and, sometimes, a fast Wi-Fi connection to be a better and fitter version of you.
Ready your phone, mat, weights, and workout playlist because we've come up with a list of fitness apps you should have on your phone so you can start working out anytime and anywhere.
Nike+ Training Club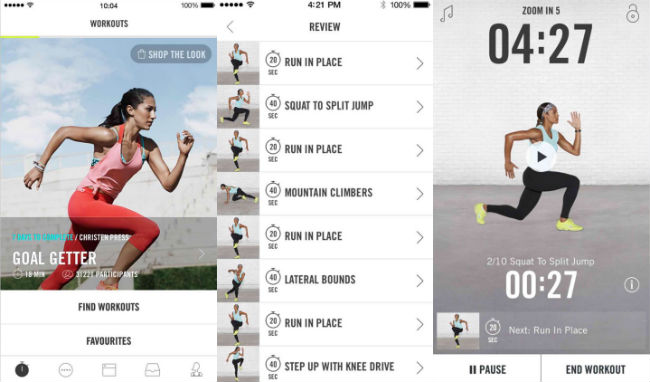 The Nike Training Club (NTC) is a fitness app that serves as your personal trainer and provides you with over 100 workouts by Nike Master Trainers. You can set your workouts whether you are a beginner or a pro, choose programs or different workouts for specific goals, and track your performance.
Every workout comes with a timer and a voice prompt that works as your cheerleader so you won't have to look at the timer every second. It also has demo videos to make sure you're doing the workout properly. This app is my personal favorite, as it lets me do workouts appropriate for my level and also does not require me to use any bulky workout gear or equipment. It's also motivating to see how far you've come from the time you started.
Nike+ Running (now Nike Run Club)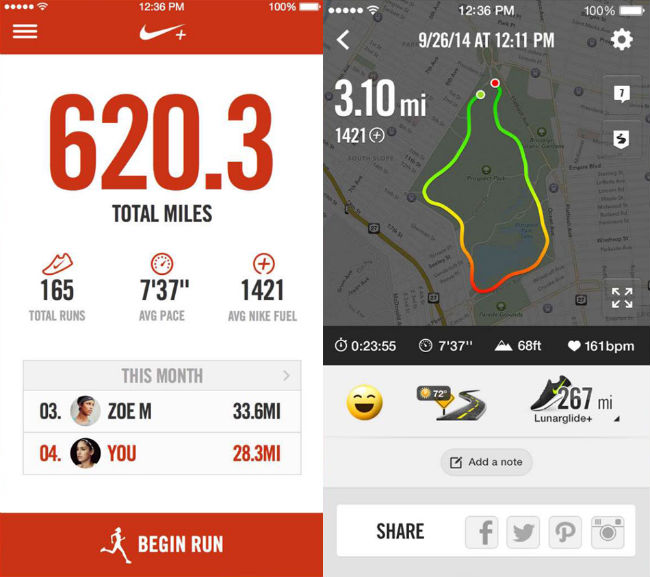 Nike+ Running is the version of the NTC app for runners. Whether you're looking to take on your first 5K or smash your marathon PR, Nike+ Coach gives you training programs, coaching expertise, and daily workouts to get you race-ready. You can also track your progress wherever you are, whether you're on the trail, treadmill, or on the streets.
By the end of every run, you'll see your total distance, pace, time, and the full route you ran. Just like in NTC, you can amp things up with a power playlist at the press of a button. You can see how your friends are performing and can even cheer for them. For some people, it may be a hassle to run with their phone, but it pays when you are able to track your performance.
7 Minute Workout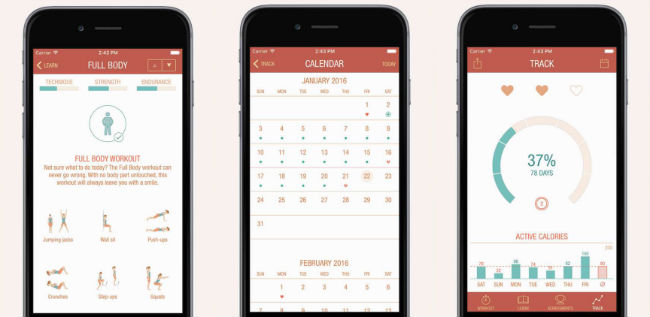 If you're a busy bee who cannot dedicate so much time for workouts, then you'll have to try the 7 Minute Workout because it takes less than 10 minutes to finish a complete workout. The challenge? Seven minutes for seven months. This app is based on the seven-minute workout featured in the New York Times that provides the maximum benefit of working out regularly in the shortest time possible. You use nothing more than a chair, a wall, and your own bodyweight for the workout.
The interesting part is that it works as a regular gaming app where you are given "lives." You start off with three lives. Skip a day and you lose a heart, but miss three workouts in a month and your progress resets to zero. You can also unlock achievements from Novice to Athlete as you vary your routine, set up daily reminders or when you've missed too much workouts, and track your progress visually through graphs and calendars. If you're a competitive person, this serves as a great motivator to keep working out for seven months.
MyPlate Calorie Tracker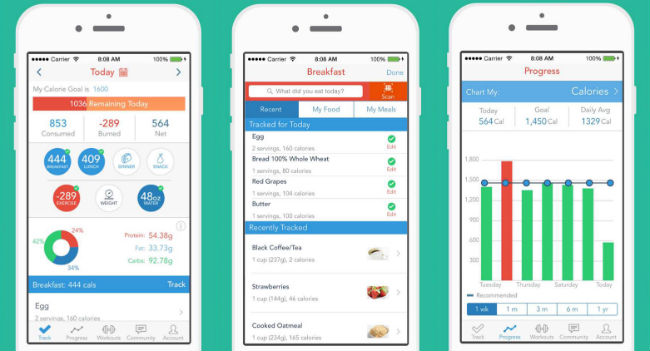 While I don't personally keep track of my daily calorie intake, I have come across an app that seems perfect for those who do. With MyPlate Calorie Tracker, you can track your daily calories, know how much is left from your set calorie goal, get to properly plan your meals throughout the day, view your progress to reach your goals, and even get support and motivation from other app users.
Elevate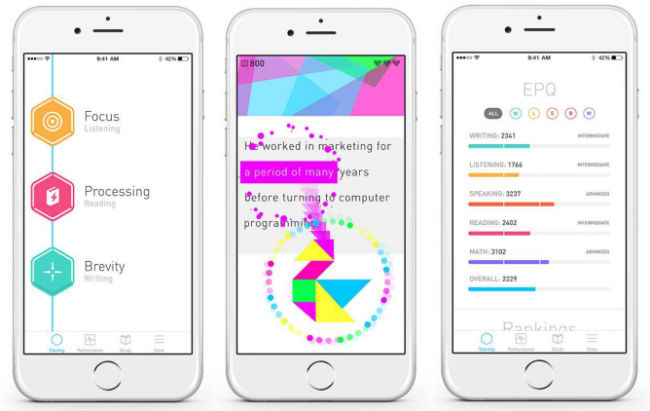 Living a healthy lifestyle involves a holistic approach. So for brain development, we recommend Elevate, which was also selected by Apple as the 2014 App of the Year. This app is a brain training program designed to improve focus, speaking abilities, processing speed, memory, math skills, and more.
Each person is provided with a personalized training program that adjusts over time to maximize results. The more you train with this app, the more you'll improve critical cognitive skills that are proven to boost productivity, earning power, and self-confidence. Users who train at least three times per week have reported dramatic gains and increased confidence.
GuavaPass (now ClassPass)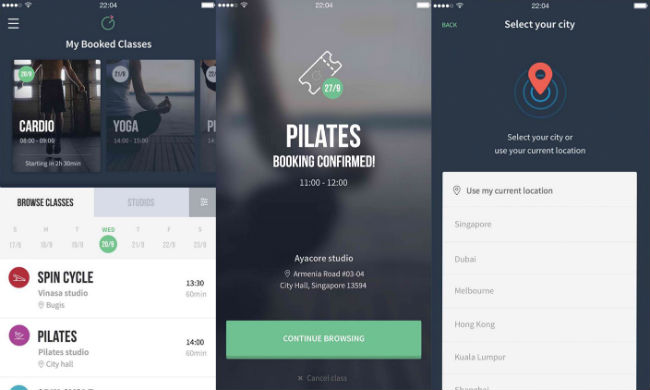 GuavaPass, now ClassPass, is a lifestyle app that provides convenient access to top classes at premium boutique fitness studios in the metro. It's just launched in Manila but it's been widely used in places like Singapore, Bangkok, and Hong Kong. It involves studios across all fitness verticals including yoga, cross functional training, indoor cycling, Pilates, CrossFit, muay thai, and more.
The app is free to download, but you'll have to subscribe to a membership in order to book a class. It's P3,000 for a month by default. Members can utilize the recommendation features of the app to find and book classes simply based on geolocation, interests, and time schedule. It's perfect for those looking for convenience when booking different classes.