El Nido, Siargao, and La Union are three of the most beautiful yoga retreat destinations
Photos by Jules Bss/Unsplash and Ferdz Decena
We all know that yoga helps people become happier and healthier. But living in the city and dealing with traffic and pollution do not exactly equate to inner peace. Sometimes you need to get away from it all and spend time close to nature.
According to Ferdz Decena, the travel blogger, writer, and photographer behind Ironwulf, yoga retreats are becoming increasingly popular in the country.
"Yoga retreats let you experience the yoga lifestyle with like-minded people. The environment and backdrop make for a tranquil [atmosphere]. Sharing the energy with fellow yogis offers opportunities to deepen one's practice."
Decena who has been practicing yoga for two and a half years now is one of the yoga teachers at Community Fitness Studio in Pasig, a non-profit studio making yoga accessible to Filipinos.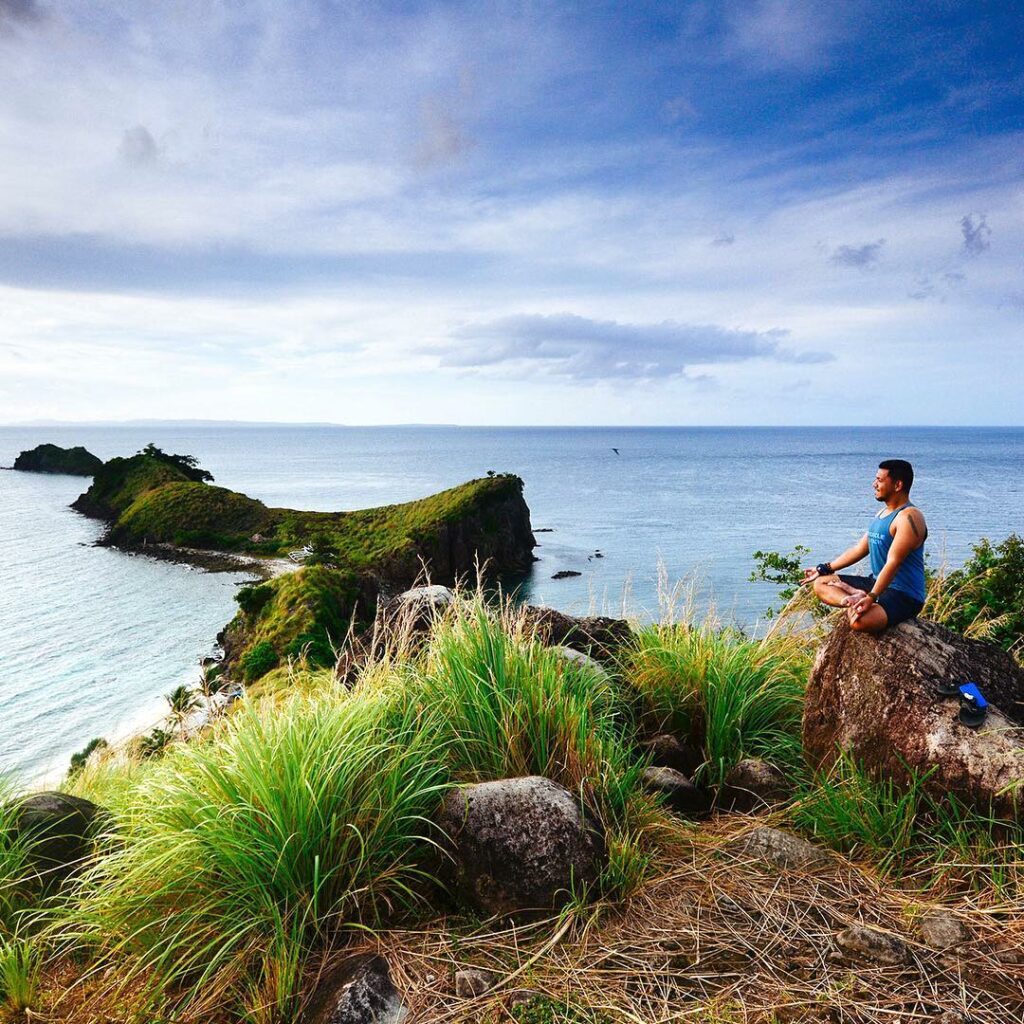 He gets to travel extensively around the Philippines and has developed his own favorite destinations for practicing yoga outdoors. His top picks for great yoga destinations includes Palawan, Siargao, and La Union.
Decena says Palawan has one of the best environments for yoga because of its pristine beaches, scenic karst formations, and natural beauty.
"Bahay Kalipay in Puerto Princesa is one of the pioneers in yoga retreats in the country and is already known worldwide. In El Nido, there's already a growing number of establishments offering yoga to both their in-house guest and outsiders. Qi Palawan in Sibaltan, The Nest in Caalan, and The Birdhouse El Nido have yoga practice spaces. We can expect yoga to grow more in the area," he adds.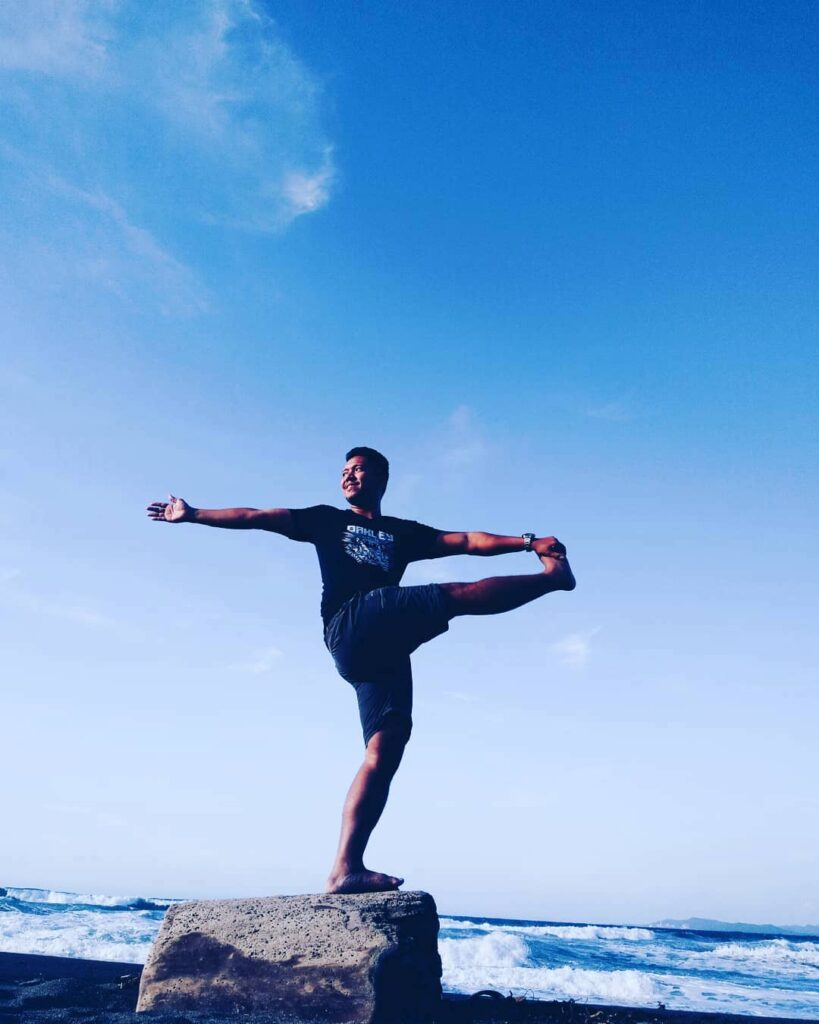 Surf island Siargao is another spot that's gaining popularity. Direct flights from Manila were recently launched by Cebu Pacific, which has made the island more accessible to international travelers.
"For the past couple of years, establishments have started hosting teacher trainings here. One of the forerunners is Yoga Dojo at Lotus Shores, which offers daily classes with a flow designed for surfers. Other establishments like Kermit Siargao and Buddha Resort also offer space for yoga with in-house teachers to sustain your practice," he says.
For those based in the capital who don't want to hop on a plane, La Union is a favorite weekend escape not only for surfers but also yoga practitioners.
"Aquanimous Yoga offers daily classes as well as yoga on stand-up paddleboards and flow classes designed for surfers," says Decena.
Though La Union is known for surfing, there's something about the laid-back vibe, the sound of the waves, and the stunning sunsets that can help get rid of distractions and negativities, and keep your mind focused on just relaxing.
Aside from the beautiful surroundings and availability of yoga studios, beachside towns like El Nido, La Union, and Siargao are top tourist-friendly hubs that attract a mix of local and international travelers.
Most also have a range of budget-friendly accommodations for extended stays as well as a variety of dining options, including healthy, vegetarian or vegan fare, which are often part of the yoga lifestyle.
So, which of these spots do you plan to visit soon?