The high-end smartwatch prioritizes users' health with its multiple monitoring features

More than ever before, watches have grown into a necessary device that goes beyond just telling time. Although that remains essential, technology has opened new doors to what the wrist-fit device can offer to the daily movers and shakers.
HUAWEI has been releasing many editions of smartwatches and this time it's back with a premium line.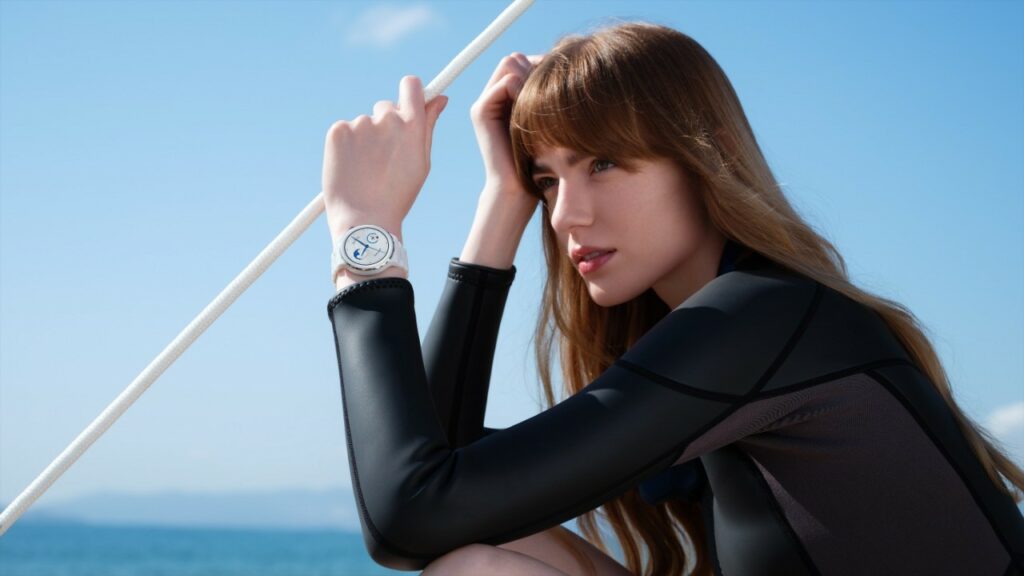 The way the brand's new GT 3 Pro is better than competitors in the market is that it can do more than just appointment scheduling. With the HUAWEI GT 3 Pro, health monitoring is put to the forefront, helping users track their daily conditions while busy at work.
It can monitor health through its TruSeen 5.0+ All Day health monitoring feature, track all-day SpO2 and sleep stress, and assist users in meeting their fitness goals with its visual Healthy Living Shamrock.
By adjusting personalized settings, users can set their smartwatch to receive regular reminders on health challenges, medication, mindfulness, daily water intake, early sleep, and exercise volume.
With its ECG data collection function, it can accurately provide single-lead ECG measurements, real-time analysis, sinus rhythm, and atrial fibrillation detection.
It also has premature atrial and ventricular beat reminders and supports arterial stiffness detection to help users actively prevent the risk of vascular diseases.
Like a built-in reward system, the watch's green clover feature will bloom as users complete healthy tasks each day.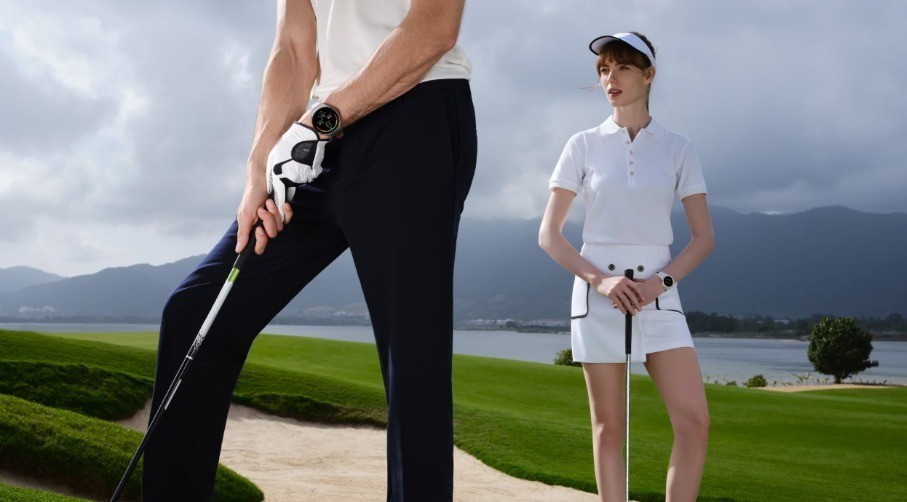 This is also the perfect smartwatch for outdoor and extreme sports enthusiasts. Included in its unique features are the Free Diving and Golf Driving Range modes.
It is stronger with its powerful battery life and fast charging feature in terms of usage. This ensures long hours of active monitoring without needing to plug it into a power source—truly befitting of its main function as a wristwatch.
For compatibility, it supports multi-function use as it can be synced with Harmony OS, iOS, and Google Mobile Service for Android. On top of these, the device can withstand strong conditions, is equipped with GPS positioning, and has over a hundred workout modes—all without discounting looks and functionality.
The new HUAWEI GT 3 Pro promises to not just offer a premium look but also premium features that are harder, better, faster, and stronger with two versions to choose from.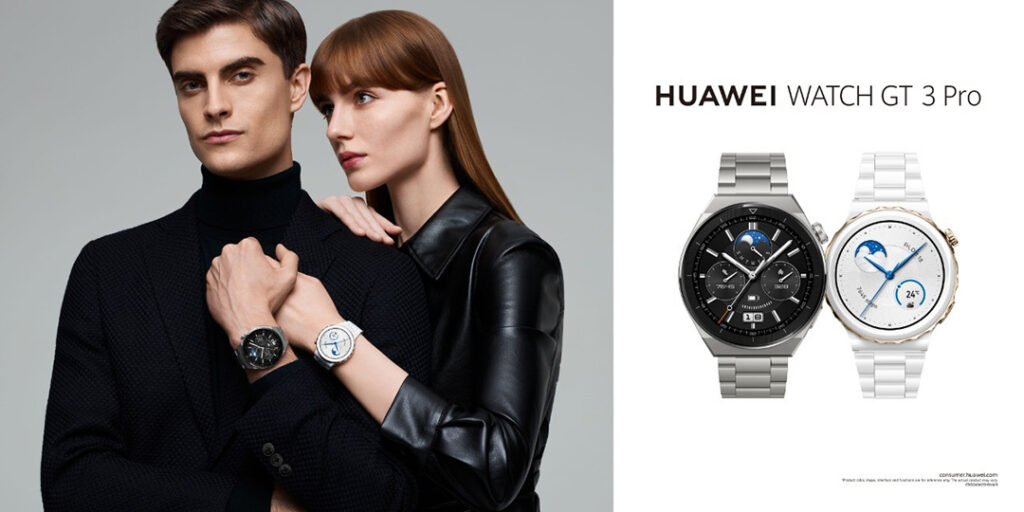 The first version is the GT 3 Pro Titanium Edition (46mm) that comes in a titanium metal case with a sapphire glass lens and ceramic back case. It has a 1.43-inch AMOLED color display, armed with a 3D rotating crown. Its overall thickness has been reduced by 0.5mm compared to its predecessor, the GT 2 Pro.
As for styling, HUAWEI did not discount bringing the premium look forward. The GT 3 Pro Titanium edition comes with a variety of strap options such as the sporty fluoroelastomer strap, the more formal leather strap made of European calfskin, and the titanium metal straps that come with a patented butterfly buckle.
The second version is the GT3 Pro Ceramic Edition (43mm), which is designed with an advanced nano-tech ceramic case. It is equipped with a 1.32inch AMOLED HD colored display.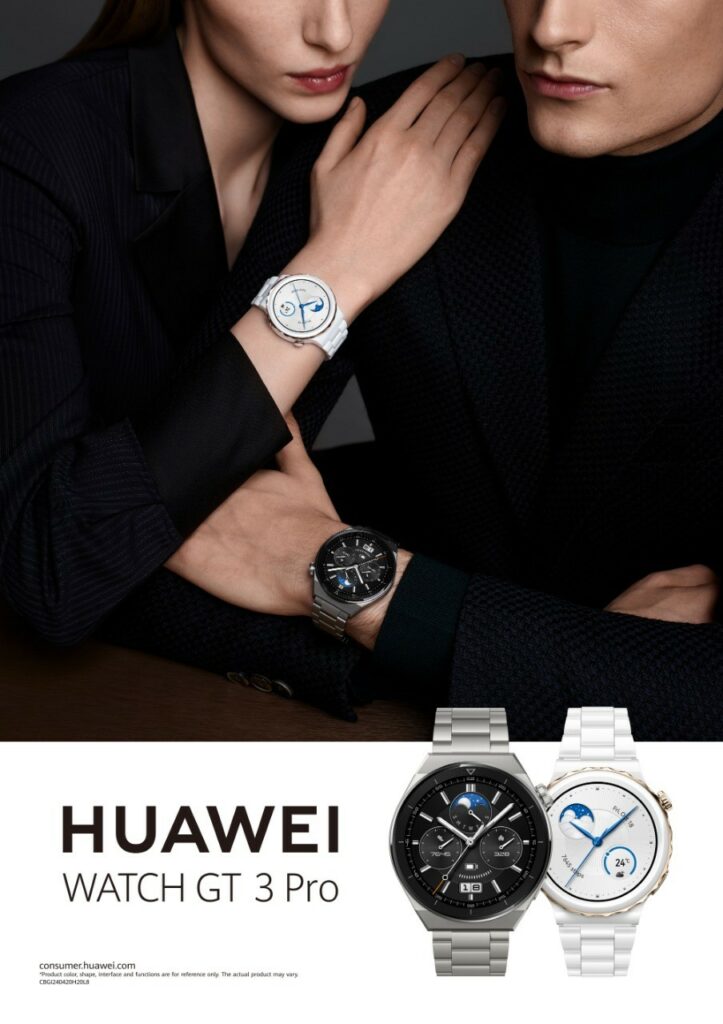 It also comes with a sapphire glass lens and ceramic back shell, which the company claims to be skin-friendly materials.
These versions cover how the quality of the GT 3 Pro matches those of premium traditional watches, truly making it a harder competitor to other smartwatches in the market. Both versions feature the newly-added ECG button, ensuring that health monitoring is a top concern for this new smartwatch.
To know more about the new HUAWEI GT 3 Pro, visit the HUAWEI store, Lazada, Shopee or HUAWEI physical stores for more details.