Because the "box" is one great equalizer
By Joyce Reyes-Aguila | Photos by Pat Mateo
When Hidilyn Diaz brought home a rare Olympic medal for the Philippines, it also counted as a win for Pinays and gender equality. In every field of endeavor, there is now no doubt that women can excel. Stereotypes are being smashed each day.
In the realm of fitness, women are no longer confined to performing aerobics. They lift barbells and dumbbells. They do pull-ups and work with medicine balls and kettlebells.
Women now engage in CrossFit–the competitive fitness sport that integrates exercises like high-intensity interval training, powerlifting, weightlifting, and gymnastics. And they are superb at it.
Inna Alejandro-Pesigan, Anna Ledesma, and Rachelle Que-Love were introduced to CrossFit in different ways and have remained deeply involved and engaged in the regimen. They enjoy sweating it out at Central Ground Athletics in Bonifacio Global City "box" (a CrossFit term for gym) and all agree that in this sport, men and women are equal in so many ways.
"I don't really think there's direction competition," Pesigan opines. "However, it's always nice to know if I did my workout faster than a guy. Males and females who CrossFit have different capabilities. Women may not lift heavier than men but we do work hard to achieve where we are in our CrossFit life."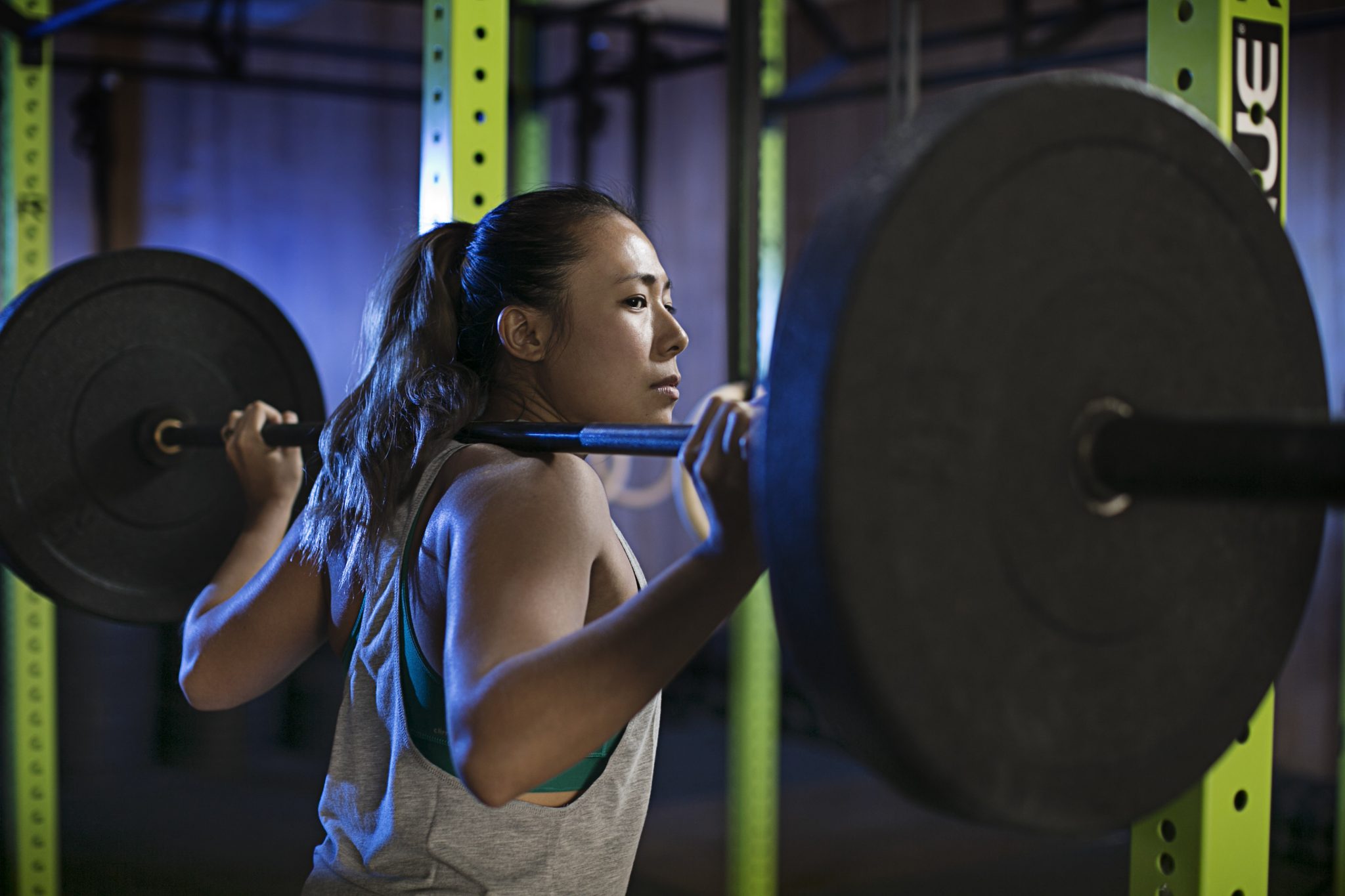 Rachelle Que-Love
Doing a pull-up (raising oneself by the arms on a fixed horizontal bar above the head) was one of the first CrossFit challenges for Ledesma. "For guys, it's normal to do one," she says. "Just because they're doing it doesn't mean I won't. I was doing yoga, long-distance running, going to the gym. [Still, when I tried CrossFit], I found out there are so many things I could not do!"
After developing their CrossFit capabilities, the three now help clients work out. It does surprise some guys when they get a girl for a coach, Que-Love admits. "They're so used to a gym setting," she explains. "The culture is pretty new to them. There's an adjustment that they're taking orders from a girl. Then they realize your knowledge and that you can do the things you're asking them to do."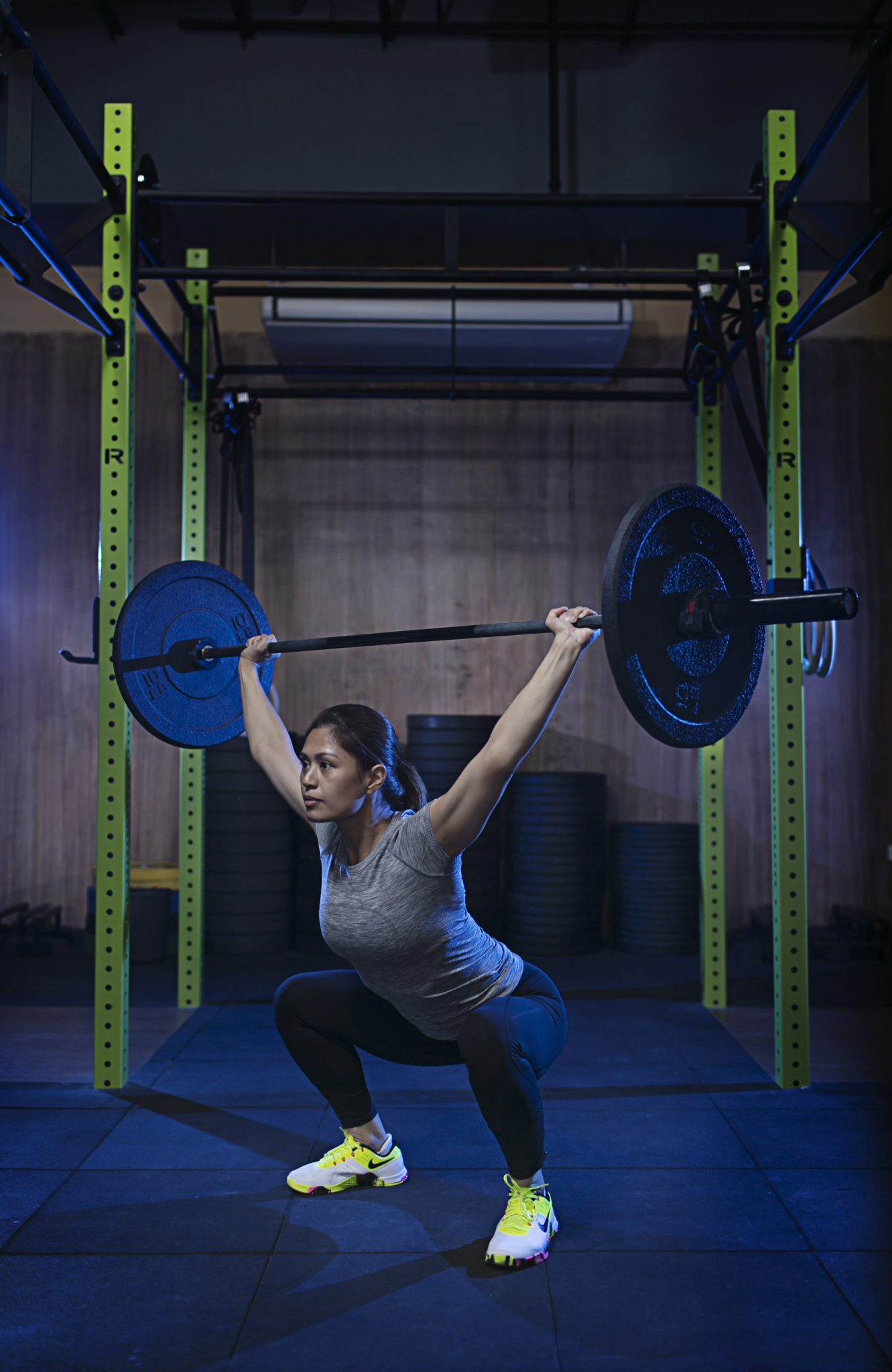 Inna Alejandro-Pesigan
Stereotypes have been broken, thanks to CrossFit, they add. "I have friends who'd say I look muscular," Que-Love says. "It really doesn't offend me. I can lift more than you guys; I don't really care. It's actually really satisfying to know that you're strong. If you need to carry heavy loads at the airport when you're traveling alone, you don't have to depend on people to lift stuff for you." Ledesma is able to lift a sack of rice at the grocery sans any help. And Pesigan has quickly recovered after a Caesarian section less than a year ago, thanks to CrossFit.
"This habit helped me rethink the kind of lifestyle I want in order to give the best form of myself, for myself, and my family," she enthuses. "I think that a lot of women are into CrossFit because they see and feel the benefits that it brings to their life. Women have so many hats to wear, and having this kind of active lifestyle can push you to fulfill all your duties outside the CrossFit floor."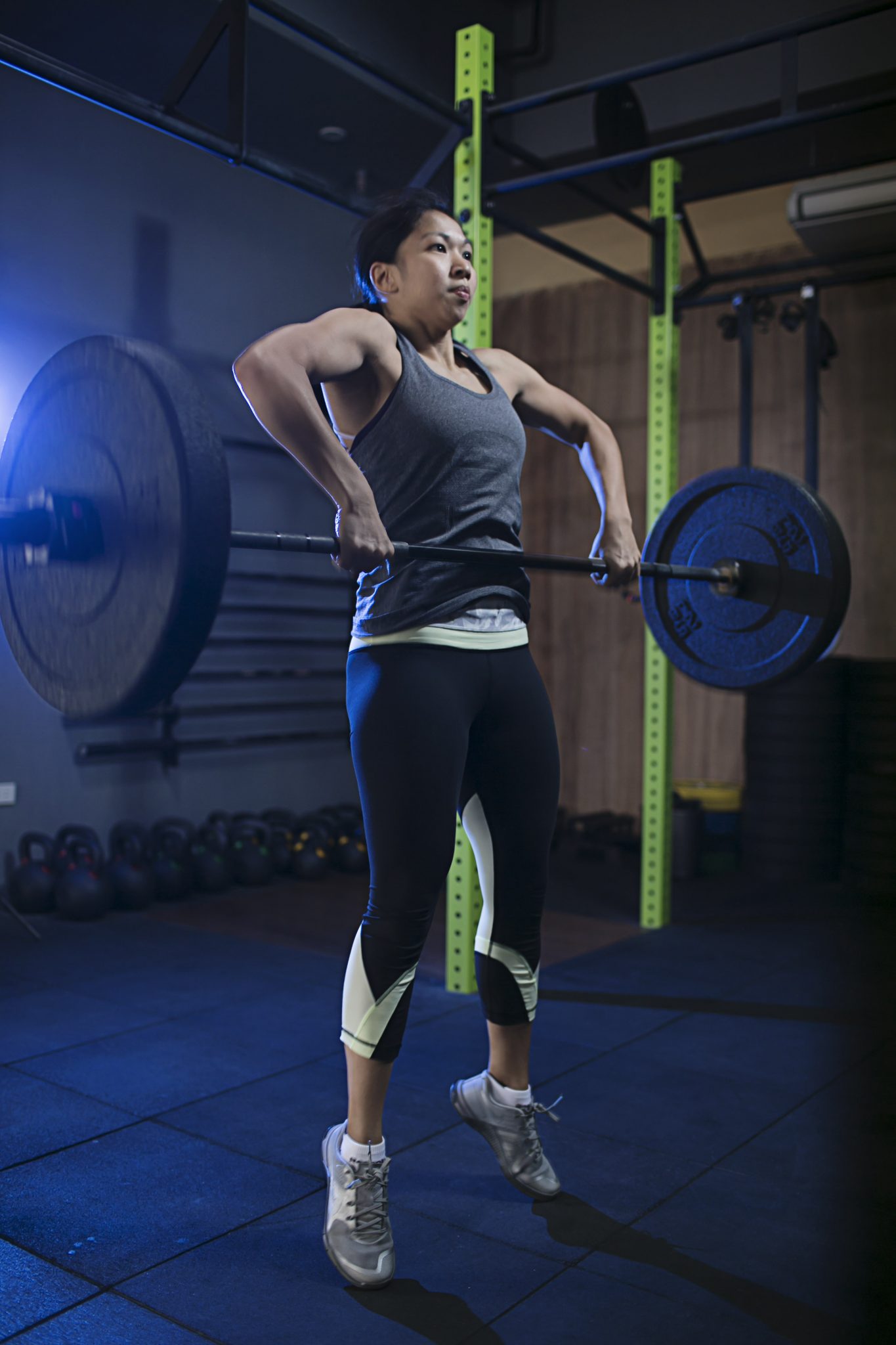 Anna Ledesma
"It's scalable," Ledesma assures those intimidated by the sport. "It's great for us (women) because we already juggle so many things. It's really about developing your strategy, like when you attack a workout. How are you going to strategize your day when you have so many things you need to do? You develop the discipline to actually do it. All of that I've learned in the box and just applied it in my life."