Vertical bivouac is an extreme adventure you may not have heard of
Text by Kara Santos | Photos courtesy of James Mark Battung and Vincent Chan
Where's the most unique place you've spent the night at? Sure, there are a lot of eco-friendly lodges and hostels you could stay at when you travel. There are also capsule hotels, camping (or glamping), maybe even a treehouse stay. But if those sound too tame for you, how about sleeping on a cliff ledge hundreds of feet above the ground?
That's exactly what vertical bivouac is.
The term bivouac refers to sleeping in the open with a bivouac sack or only your clothing on a small shelter located in the wild or mountains. In the early years of big wall climbing, explorers faced the prospect of staying overnight on the vertical face of gigantic walls during their climbs. They would have to look for ledges, cracks, and rock depressions in order to rest and sleep for the night. Doing it on high ground is called vertical bivouac.
While Yosemite National Park is the most famous site for this outdoor activity, local adventurers can experience this extreme activity in Bukidnon, too. Mark James Battung of Adventure Technology Outfitters, currently the only agency offering this kind of tour in the Philippines, says that he's always been fascinated by how early explorers managed to do overnight stays in high vertical rock formations.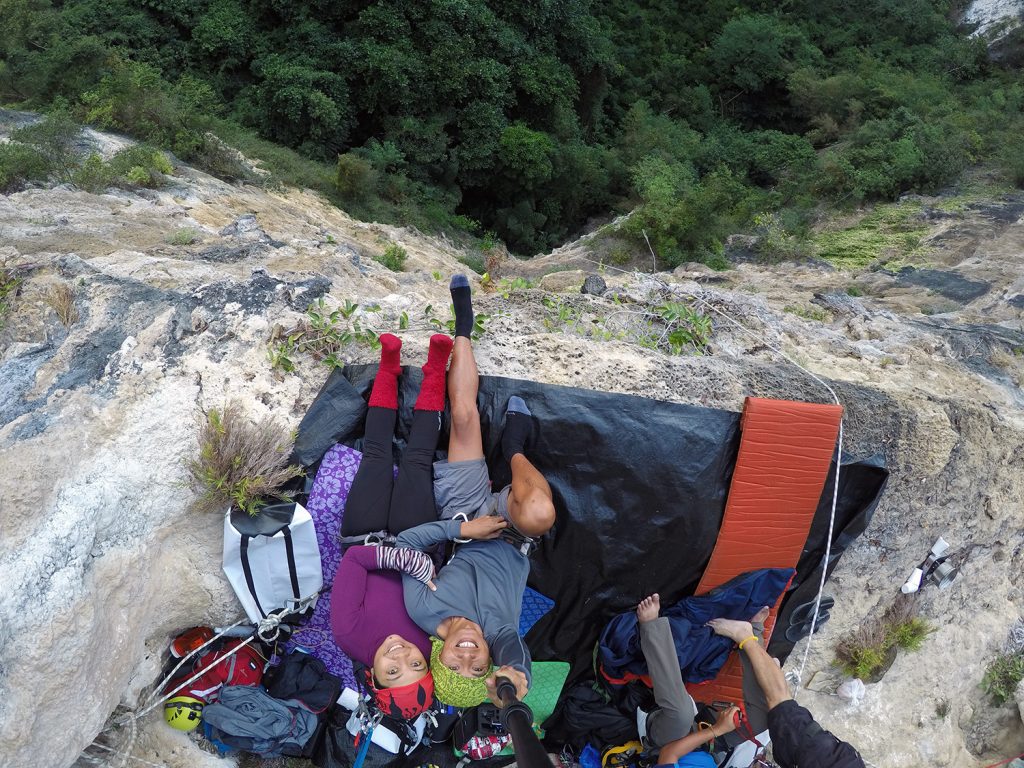 "Unfortunately, our country is not blessed with very tall monolith stones or karst formations to warrant multiple days of climbing huge walls. But the idea of experiencing an overnight stay at the wall always haunted me until I chanced upon this karst formation located in Quezon."
Battung tried his first vertical bivouac in 2003 but only thought of introducing it to the public in 2014 after investing in equipment for exploration and development. Together with his wife and friends, they began the long process of evaluation and safety procedures before going public. Battung offers tours in White Rock Cliff, Quezon, a two-meter wide, 15-meter long bivouac situated at the 150-meter ledge of the cliff facing the national highway.
But the karst formation in Bukidnon offers the highest truly vertical drop he's ever seen in the country.
"There may be higher cliffs but they're shorter on absolute vertical drop compared to this wall. Also unique to this is the small cavern located just below the top of the wall, which gives the impression of height ideal for bivouacking."
The activity offers a core workout too since getting up the site requires ascending 480 feet using the Single Rope Technique using durable, sophisticated climbing gear. Climbing up to the third and final ledge takes around two to three hours including resting time. To get down, you will need to abseil and rappel.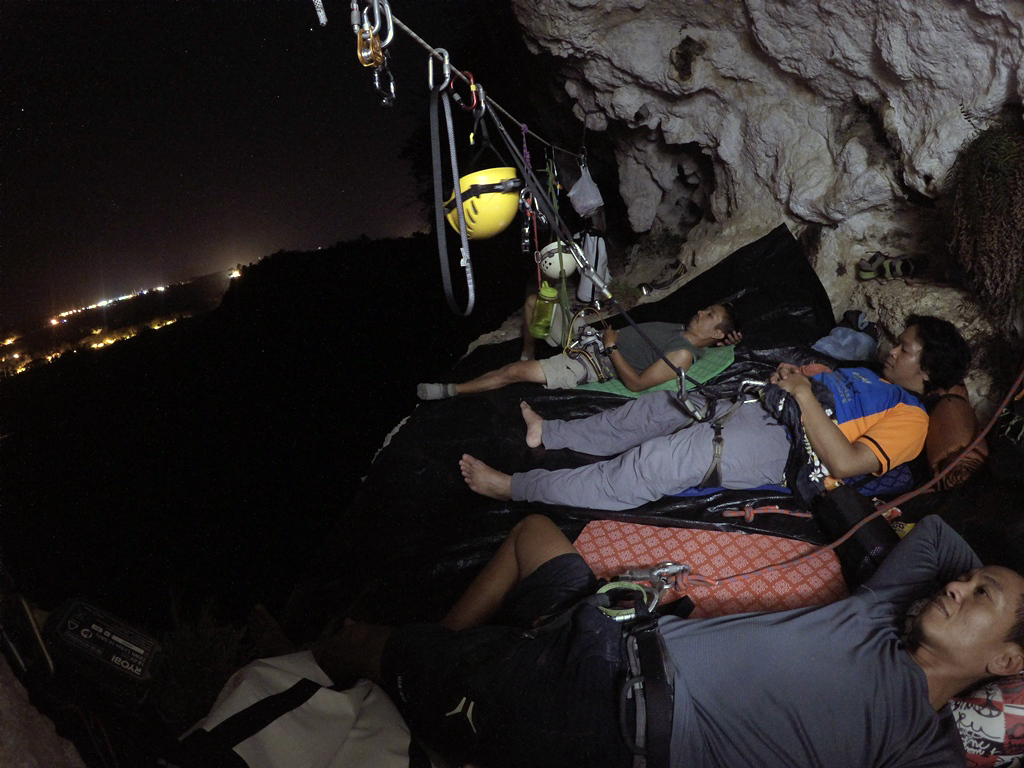 While the activity will make anyone work up a sweat, Battung made sure to establish a beginner-friendly route.
"Doing vertical bivouac entails some serious physical activity. You will activate many muscles you haven't used before. But that's why we made sure that the activity and layout of the route will be achievable by most people even with limited physical and endurance strength."
No special training is required for those interested to join the tours as long as they are physically fit. All participants will undergo an orientation on site before the ascent. Even those with no prior rope technical knowledge can join since guides will be assisting during the ascent for safety.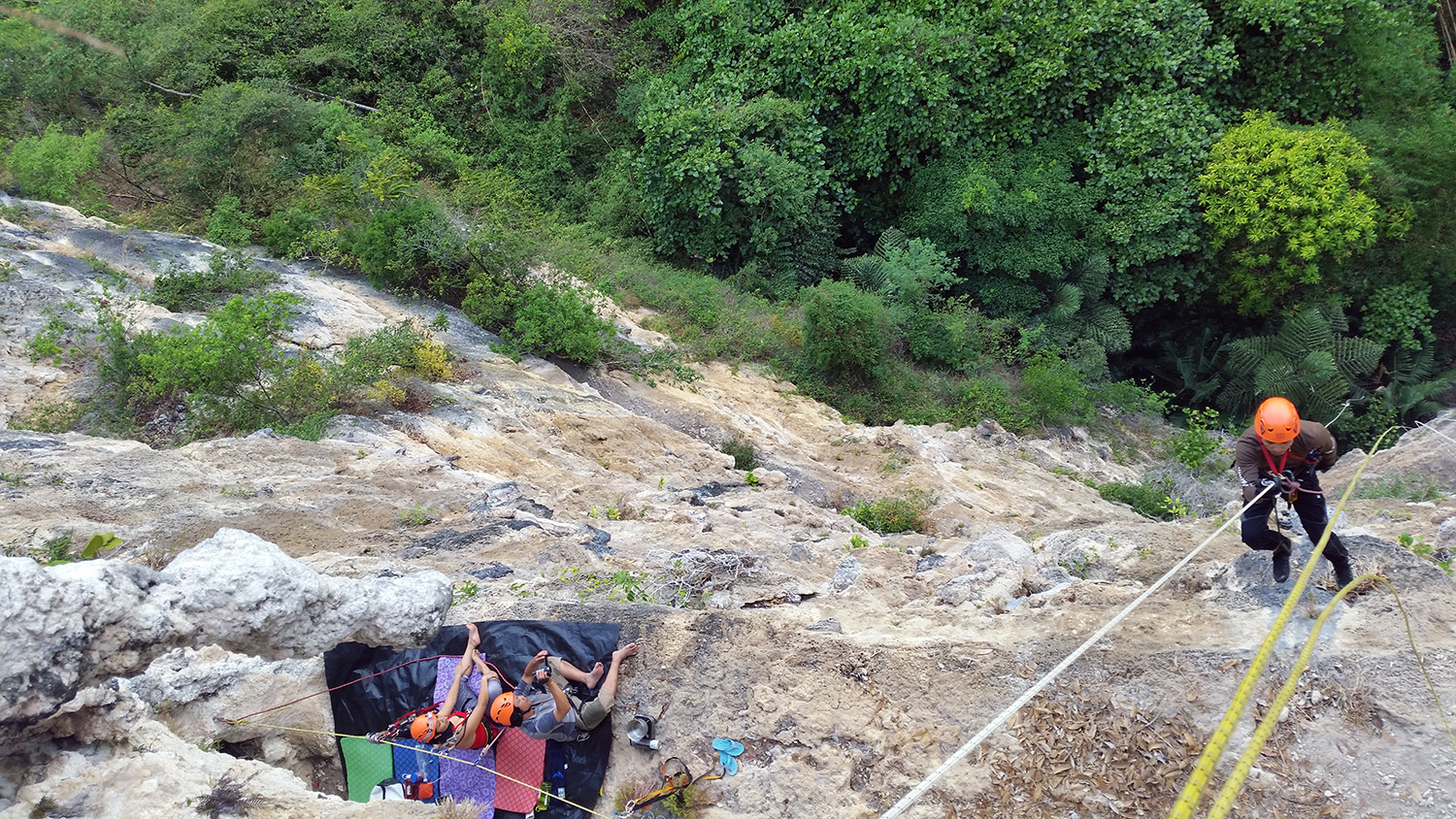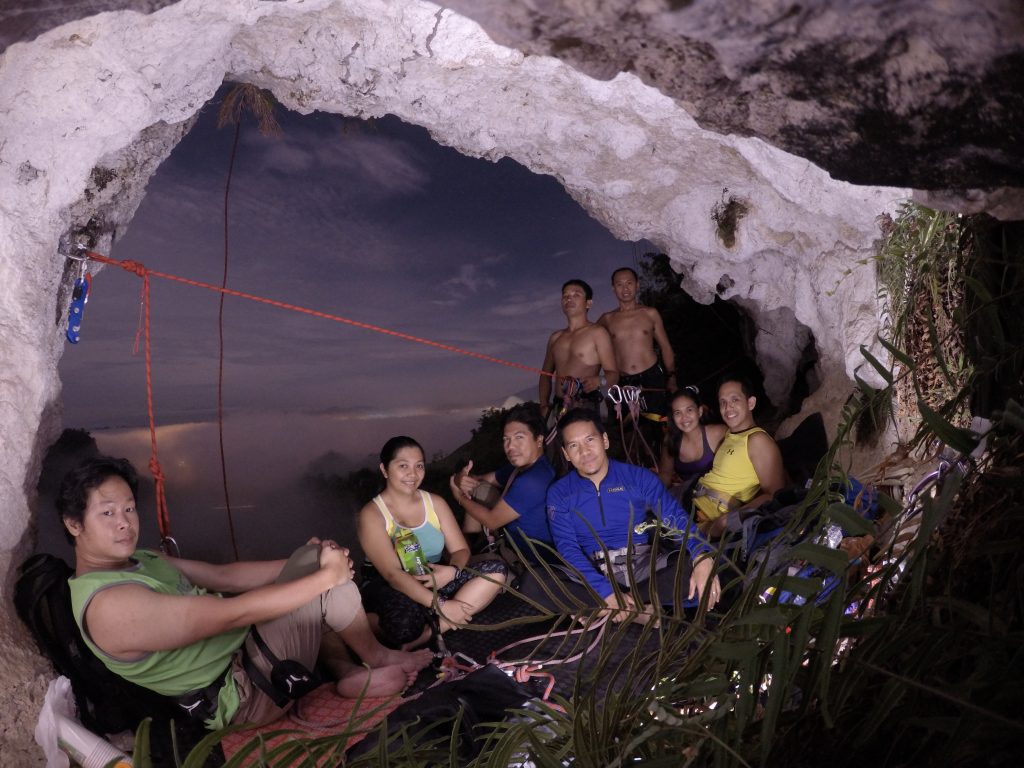 For extreme adventurers, this kind of activity offers a unique adventure that only a few people have tried. Aside from Yosemite Valley in the United States, expeditions are usually done in places like Trango Towers in Pakistan, Mt. Thor in Canada, the big walls of Patagonia in Argentina, and the many high cliffs of Himalayas.
For Filipino travelers, going to Bukidnon is much more achievable.
"Everyone has a bucket list in their travel or adventure plan. Since this activity is not as popular compared to other extreme adventure offering, only you can measure this up. The experience alone for a regular person would be worth it and would give anyone another perspective of what he or she can do," says Battung.
Who knows, conquering this kind of adventure might just inspire you to conquer greater heights.
Five Things You Should Know Before You Go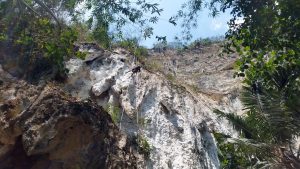 Who Should Try It. Anyone who loves extreme adventures like rock climbing, mountaineering, rappelling, and canyoneering. You should be reasonably fit to try this adventure as this requires ascending via rope. Please consult with your physician if you are fit enough to take on this activity.
How to Get There. The site in Bukidnon is accessible from Davao City, Cagayan de Oro, and Cotabato. Transportation will be shouldered by the clients going to the municipalities of Maramag or Quezon, Bukidnon.
What to Bring

Sports attire
Packed meals for dinner and snacks; water (cooking is discouraged)
Cameras
Extra garments, arm sleeves, and socks
Courage and willpower
How Much Does It Cost

Local Fee: P6,500/pax
Foreigner Fee: $200/pax.
A booking and reservation fee of P2,000 per guest is required with your balance upon arrival (reservation fee is non-refundable but transferable)
Minimum Number of Guests: Five (Four persons will be allowed on some occasion with adjusted rate)
Maximum Number of Guests: Nine (10 persons and above negotiable)
What Are the Package Inclusions

Climbing equipment and head lamp
Personal protective equipment
Sleeping pads
Hauling bag for your belongings
Camp stove
Paper plates, utensils, and cups
Sanitary equipment
Regulatory fee
Park fee
Guide fee
Facebook: Adventure Technology Outfitters |0917-804-6009, 0930-613-1999, 0942-633-9642 | [email protected]
Subscribe to our newsletter to receive the latest sports news and active lifestyle and fitness features you need