Deciding to overcome weakness after a bout of COVID-19, former Scout managing editor Cai Maroket found a new physical love in climbing
Photos courtesy of Cai Maroket
The early years of COVID-19, back when we hadn't figured it all out with immensely helpful vaccines, were rough.
Hospitalizations and death tolls were high, and if you managed to survive the disease, there was a high chance you would have been scarred for life. I contracted COVID-19 almost a full year before I ever had my first dose of the vaccine, and my senses of taste and smell are still not at 100 percent. I'm not even fully sure how much my cardiovascular endurance has changed.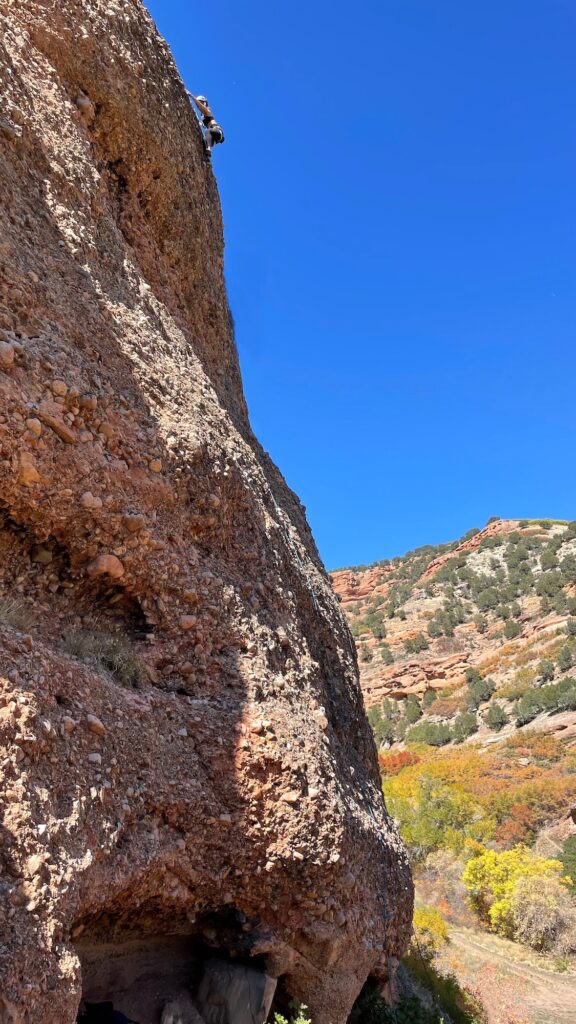 Others, however, managed to overcome its adverse effects. Professional athletes who had it continue to compete at a high level after recovery. Regular people, after gaining a new lease on life, push forward with their active lifestyles or try new things—like former Scout managing editor Cai Maroket, who took up climbing last year following a bout with pre-vaccine COVID-19 that left her feeling physically weak.
Living in Utah in the US provided her with a lot of options for climbing, bouldering, and hiking, and once she caught the bug, she discovered a natural talent for the sport. A year and a half later, Maroket is now relatively advanced, with the climbs she does and posts on her Instagram looking more and more intense by the weekend, especially for non-climbers.
And for someone who knows Maroket, this is also surprising, as she's never been the type to be physically active. "I hated exercise. Every once in a while, I dabble in spin class or rowing class but just like exercising on its own, it's just so boring to me," she explains.
"And I don't know, I just don't like stress or strenuous physical activity but that kind of changed in early 2021—I got COVID-19, that was like pre-Delta, it was like hardcore COVID-19 that you don't want to get. People died from that stuff, and I just felt so weak and I pretty much just got tired of being weak and unfit." Maroket recounts about how she got started.
COVID-19 left her with an abnormal heart rate that put other forms of exercise and cardio like running off the table, so she tried climbing instead. She specifically started with bouldering, a type of rope-free climbing that's done on small rock formations or climbing walls, keeping the climb short in both height and time.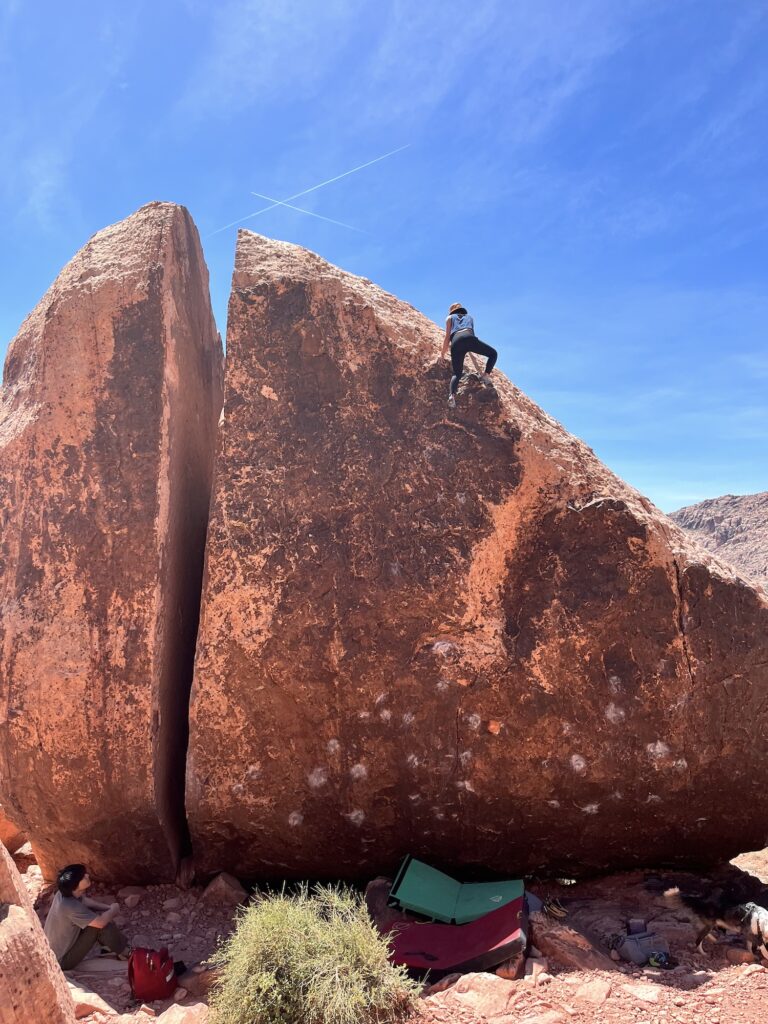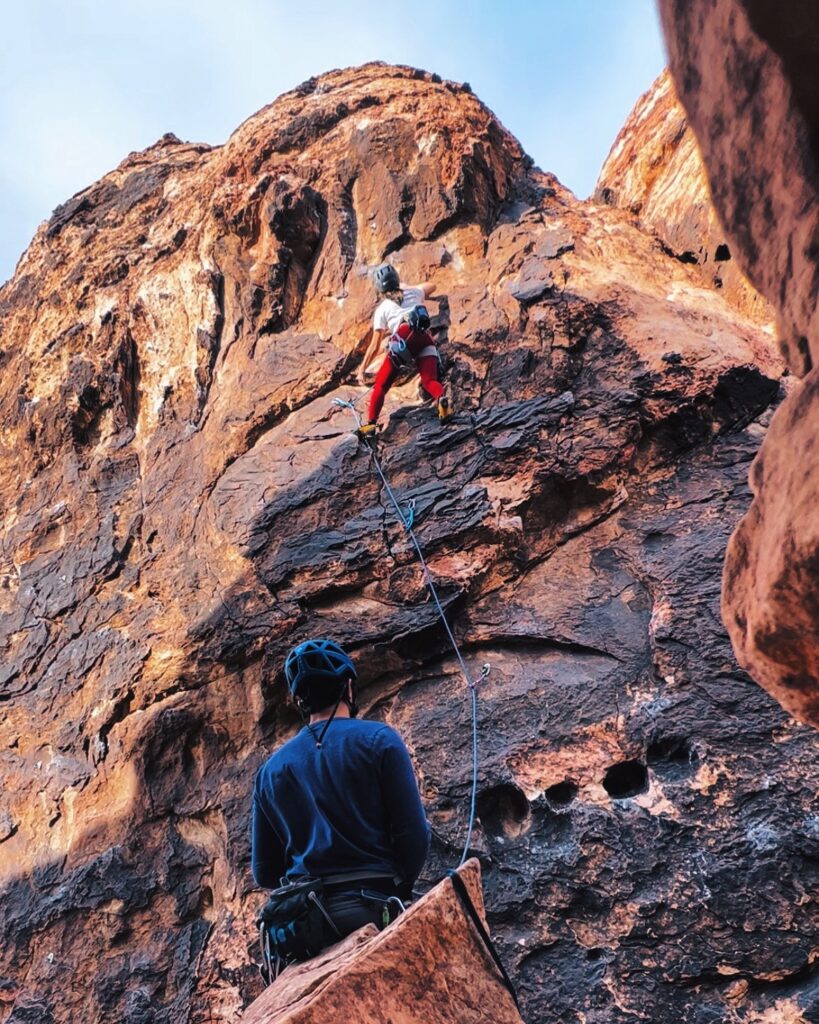 "I kind of got into bouldering at first because it was like, 'Oh yeah, I get to move my body and it kind of also gets my heart rate up,'" Maroket says. "But since it's a short climb, if I'm tired, I just jump down and rest. There's not really a commitment to finish the whole 30 feet of a climb."
Eventually, she started taking the hobby more seriously, beginning with the first commitment of buying her own climbing shoes. "I started going to the gym regularly and then eventually it became more than just exercise, it became fun, too. Because there's this mental aspect to it."
"In bouldering, each set of climbs is called a problem because you figure out how you move your body to get from the bottom to the top most efficiently. And I really like that because it's like a puzzle and I enjoyed the challenge since I'm short and I didn't have a really impressive base level of fitness. I kind of liked figuring my way up to the top without the help of reach and crazy arm strength."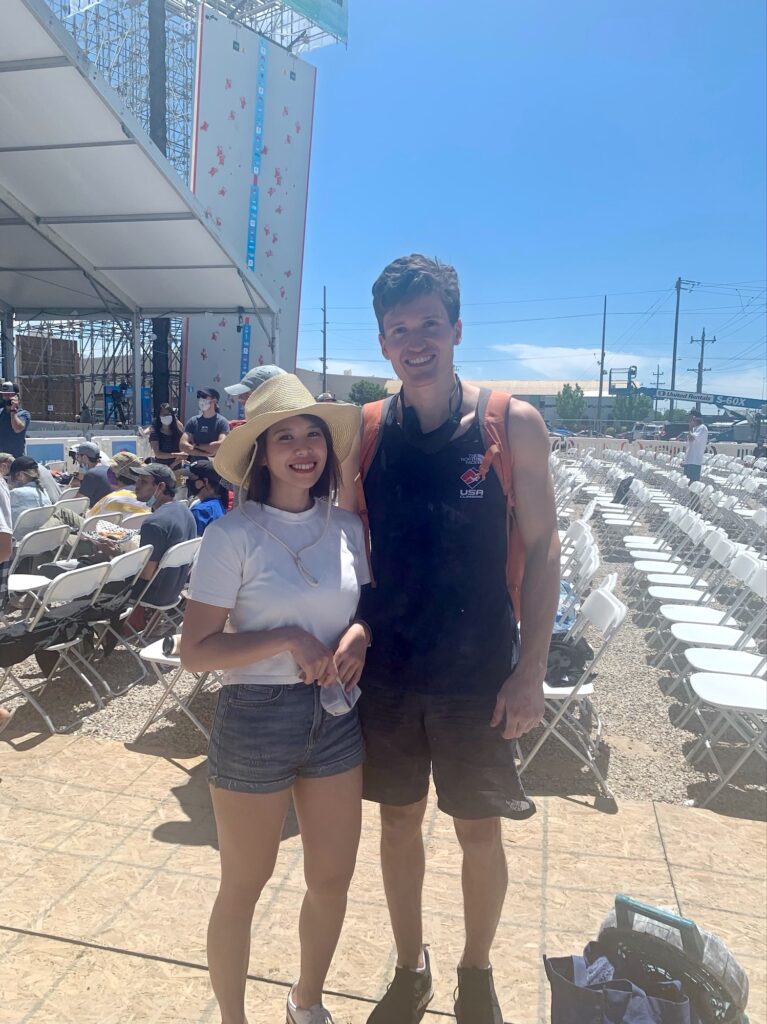 Maroket's commitment to climbing was validated by what she says was a faster-than-normal progression in skill—to a point where she would achieve certain climbing grades in a shorter time at her age and fitness level, compared with others who might take at least a year. Her natural affinity for it proves what the human body can actually do when you push as hard as you can.
"If you're a beginner, it's really about footwork, like precise footwork. Being able to look at a climb and basically read the moves, that's important. For me you just really have to be a creative thinker, and I think because I'm not tall and I'm not strong, what I lack in height and strength I make up for with good technique," she says.
Of course, a year and a half of climbing has made her a lot fitter than when she started. She reports having better muscle definition, better cardio (she works out by doing quick climbing sprints on easy paths), and definitely stronger leg muscles.
"Climbing is such a good exercise, especially for people who don't like doing reps at the gym—it's so monotonous and boring," she says. "It's also for people who like puzzles, solving things, or using their brain."
Now that she's fully invested in climbing, Maroket is working on getting better, but she's also aiming higher with her long-term goals.
"I want to be able to climb a really tall mountain one day, so that means I have to just work on my endurance," she says. At the rate she's going and after all she's managed to achieve, I wouldn't be surprised if she'd conquer that mountain within the next year.