When JP Anthony Cuñada was diagnosed with a rare genetic disease, he decided to climb the highest mountains in the country and bike all the way from Pasig to Capiz. Here's how he did it
By Catherine Orda | Photos courtesy of JP Anthony Cuñada
Dystonia is characterized by repetitive, involuntary muscle contractions that cause repetitive, involuntary motions. Sharp, uncontrollable neck spasms. Unexpected leg twitches. All of which can leave a person incapacitated.
In the Philippines, hardly anyone knows and talks about it. It is a painful ordeal—brutal in its insidiousness, unforgiving in its relentlessness. It was in 2015 when Atty. JP Anthony Cuñada first experienced symptoms of dystonia. Once, on a commute, he felt his right leg twitch so that it pushed against the leg of the person sitting beside him. Reactions took on the shape of difficult, multilayered emotions that begged to be processed:  the cold trickle of embarrassment entailed by being wrongly suspected of malice; the utter surprise and confusion at what had just happened. The symptoms persisted. In early 2017, he went to a movement disorder specialist.
"He asked me to have a DNA test to confirm what was obvious," Cuñada says.
He both ignored—and in a way—didn't ignore these symptoms. He didn't give it much thought, but it was precisely because of the disease that he made it a goal to climb the highest mountains in the country. It seemed to him the most logical decision after slipping into the brink of a life-changing diagnosis, one that was bound to leave him inutile.
Cuñada is someone who, during weekends, would either bike long distances or climb mountains. A fervent advocate of basking in nature, he's the type of person who finds the indoors boring. Leave it to him to personify an inspiring oxymoron: a person suffering from a movement disorder pigheadedly traversing ludicrous miles and heights.
What were the things you found most difficult to do after being diagnosed with dystonia?
Mt. Kalawitan was going to be the last mountain I would climb until I had my brain surgery. When I went down from Mt. Kalawitan, my neck was very painful. It was pulling my head to the right. I only reported to the office once and never came back after that because my neck was really painful. When my neck muscles pull my head to the right, the pain is paralyzing and I had to wait until it returned to a normal angle before I can move again.
Meanwhile, I had to file a motion to withdraw from a court appointed case. As for my personal clients, they were somehow lucky because the hearings did not fall on the months that I was sick.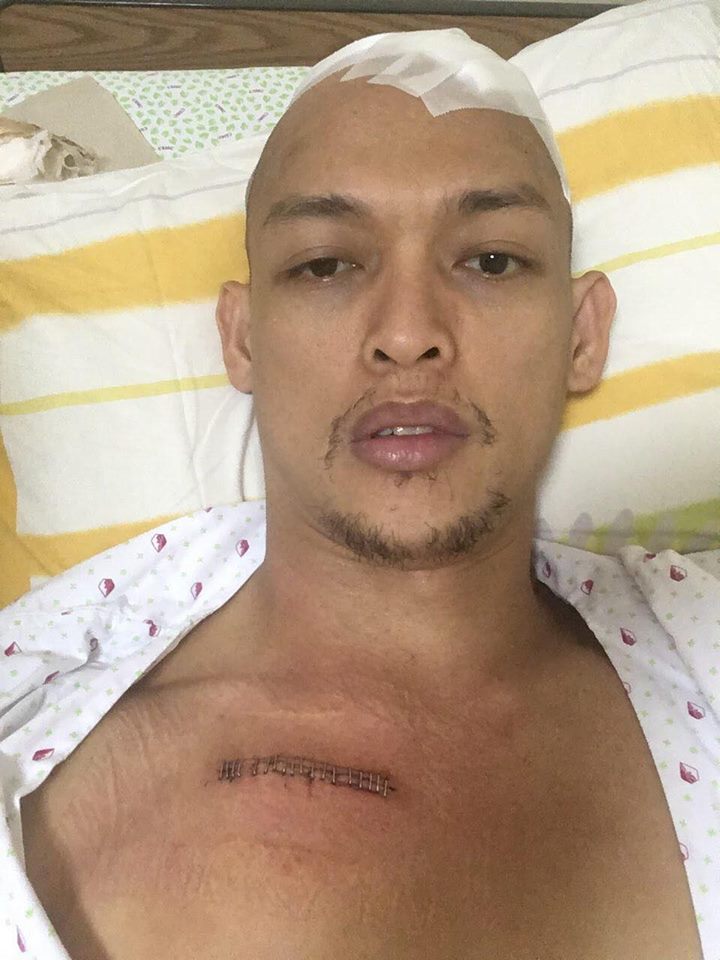 How did your family and friends respond to your condition?
My brother died of dystonia in 2014. Before that, my mother lost three brothers to dystonia. Although everybody in the family knows about dystonia, nothing prepares you for the actual sight of a family member who is showing the symptoms. My tito, the only surviving brother of my mother, cried when he visited and saw me, and vowed to have me treated.
My friends from the Metropolitan Mountaineering Society were always there for me. Mau, our current vice president, always reminded me that we are mountaineers, and mountaineers do not easily give up. He would say, 'Kapit lang. Kapit pa.' They visited me at home, made me videos, and did everything to make me feel that I was not alone. And they continue to be there for me even after my operation.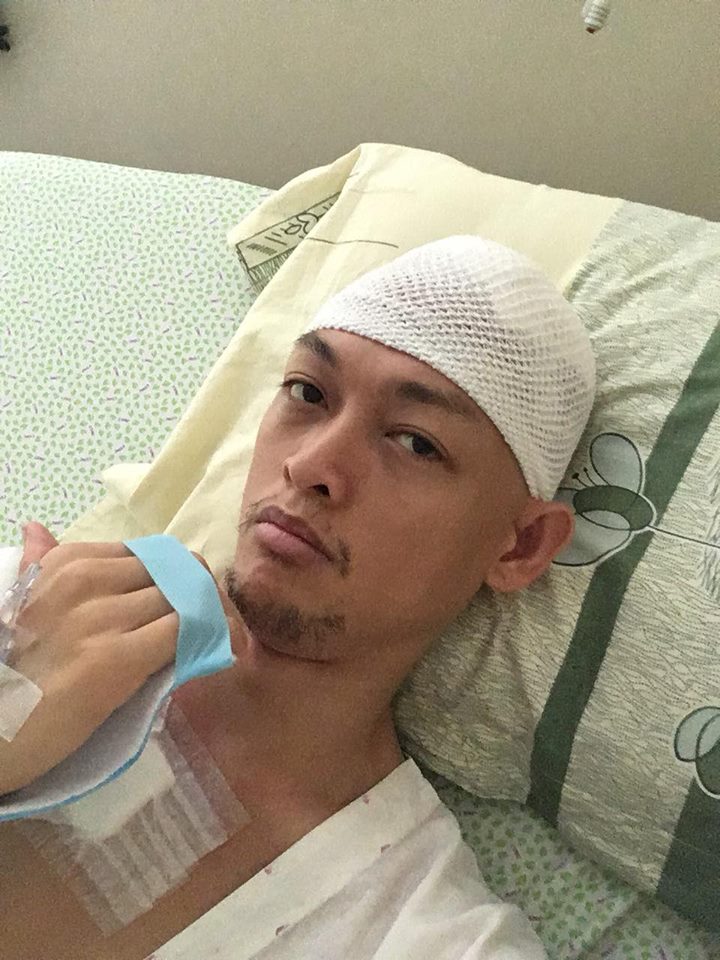 You underwent brain surgery. What was your recovery process like?
I was very excited to get well. Perhaps, that helped a lot in my healing. But before that, I biked to Antipolo. Then, I was biking to Timberland, to Tagaytay, and to Palawan. When I had dystonia symptoms, I knew I was going to die. The brain surgery cost millions of pesos and I did not have that money, so I knew I was going to die. But when my cousin Rap visited me and said to my wife that he had enough money for my operation, I was so excited I even asked my wife to shave my head the night after in preparation for my surgery.
How was your biking and hiking affected by dystonia?
It took me seven months since Mt. Kalawitan to be able to go back to climbing again. And mountain climbing is easier than biking. It's more dangerous to bike than to hike. Dystonia limited my biking in a sense that when my medicines have no more effect, my neck stiffens. When this happens, I deal with the hardships of both pedaling and the stiffening of my neck.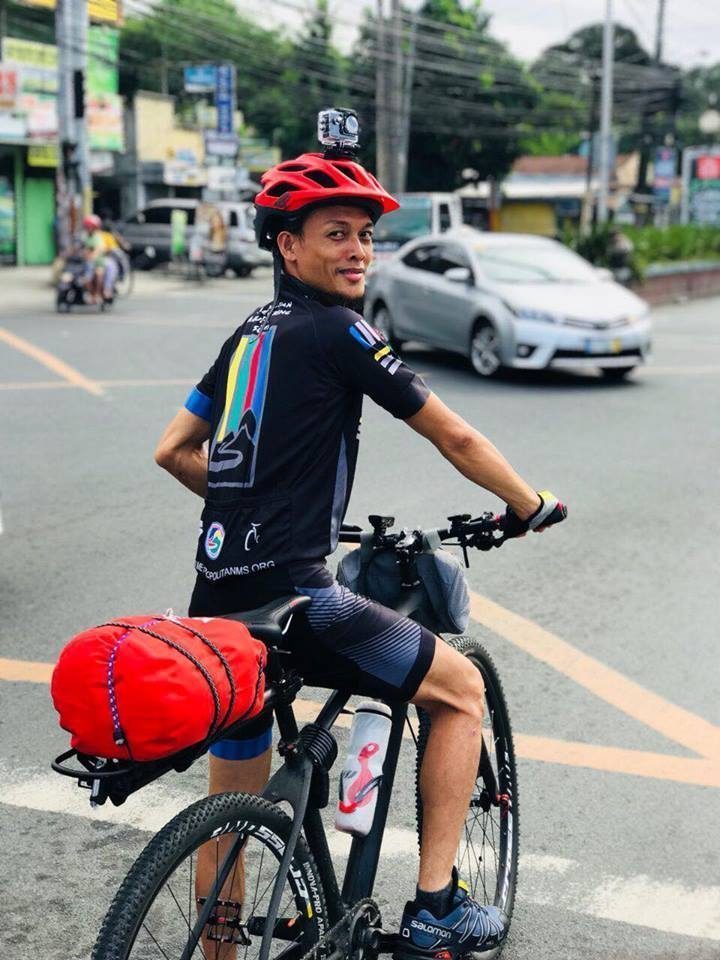 Can you tell us about how you biked all the way from Pasig to Capiz?
My intention was to raise dystonia awareness and to raise money to buy three botox vials for three dystonia patients to relieve them of their suffering. I was only scared of one thing: that I would not be able to finish it. What if I couldn't make it home to Capiz? But on Jan. 7, as a demonstration of support, Mau accompanied me from Pasig to Batangas.
I crossed Batangas to Calapan and biked alone from Calapan port to Roxas Mindoro port. I stayed in Boracay from the afternoon of Jan. 8 until Jan. 10. From Caticlan, I was accompanied by Alden Uriah who biked all the way from Kalibo to fetch me in Caticlan, and biked again with me back to Kalibo on the same day. From Kalibo, I was accompanied by Alden and three other bikers to the border of Kalibo and Capiz. From the Capiz and Kalibo border, I was fetched by the members of the Capiz Cycling Club complete with a bus with a tarpaulin on the nose of a truck.
From the moment I rode my bike from Pasig all my doubts were gone. I just did it. I ended up collecting donations not just for three, but for eight botox vials.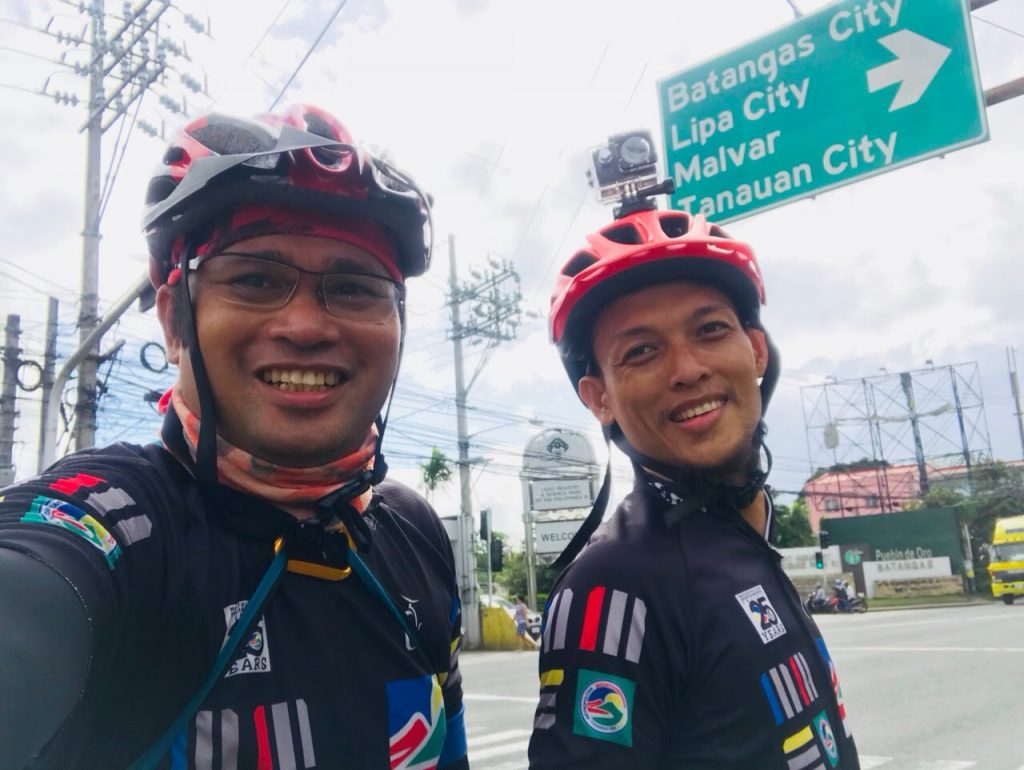 The public seems to be largely unaware of dystonia. What should a regular citizen know about it?
Dystonia is a genetic disease. It attacks at the prime of one's life. The average onset age is 39. But the symptoms come out as early as 27. There are very few people who are diagnosed with dystonia, and so drug companies don't really pay attention. People have to know about this disease because awareness brings attention, attention brings curiosity, and curiosity will someday bring cure.
Can you tell us about your campaign for dystonia awareness?
I want the world to know about dystonia because I want the world to help us, and the only way this will happen is when it knows that we have this genetic disease. Please help us. Fund studies about dystonia. Give money to Sunshine Care Foundation, Inc., the only organization that caters solely to dystonia patients in Capiz.
What are your future plans?
I want to continue building the momentum I have started with my bike ride from Pasig to my hometown in Capiz. Someone asked me, should dystonia patients be prohibited or discouraged from procreating to stop the disease? My answer was no. Everybody deserves a shot at life. We rear children for the promise that they inspire. Who knows if the child we refuse to bear or rear would discover the cure someday? I wouldn't have this advocacy and care for my fellow human beings if not for my dystonia.
Subscribe to our newsletter to receive the latest sports news and active lifestyle and fitness features you need