The important takeaways from Cebu's recent success
By Jana Pedro and Eric Nicole Salta | Photos by Tristan Tamayo
Last Sunday, around 2,700 athletes participated at the 2017 Cobra Ironman 70.3 Philippines in, Cebu. Though the announcement of the 2018 Ironman Philippines in June may have overshadowed this year's 70.3, the confirmation of the return of the Asia-Pacific Championship to Cebu next year means that 2018 will be one magical year for the sport—even if it remains to be seen whether this is enough to mount a challenge to the country's first ever full distance race. In the meantime, here are our key takeaways from the terrific weekend:
Tim Reed is One Tough Defending Champion to Beat
Fourth out of the water but first to arrive at transition two and first to cross the finish line, the reigning Ironman 70.3 world champion established himself as an indomitable force in Cebu after capturing his third consecutive title. That's despite the fact that Reed had to battle hard to sustain his two-minute lead over some high-level competition: Xterra world champion Mauricio Mendez and Australian Olympian Ryan Fisher who rounded out the podium.
Amelia Watkinson Does Not Disappoint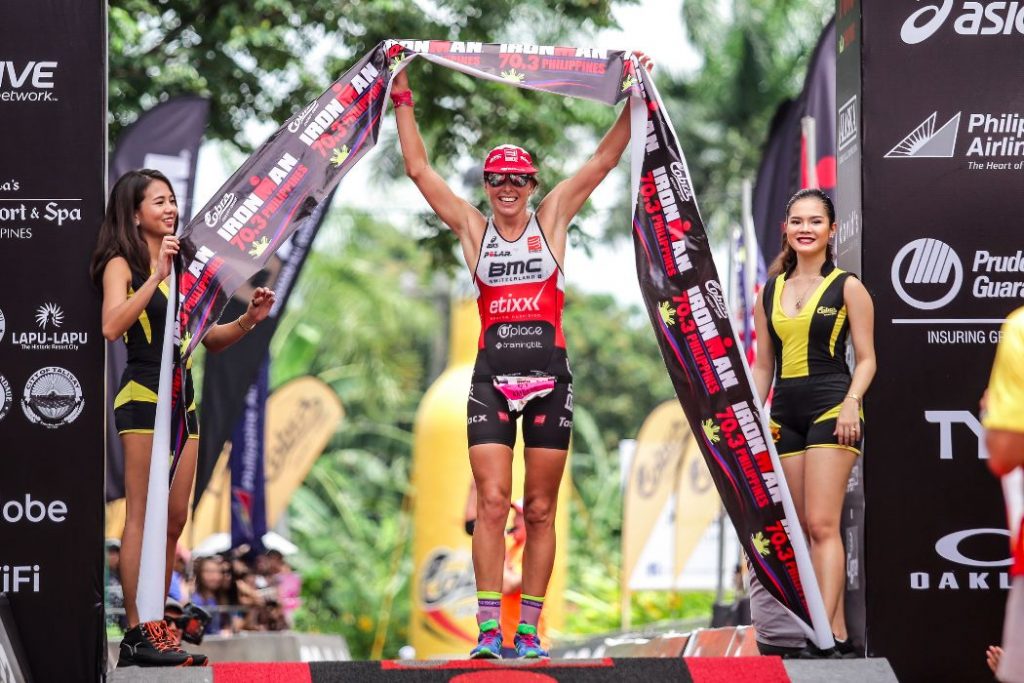 With the absence of five-time champion Caroline Steffen in the female pro division, the draw was practically wide open, most notably for Kiwi triathlete Amelia Watkinson who has been dominating Asia Pacific races recently. We can all agree that whoever undergoes ovarian surgery and recovers just in time to win her maiden Cebu title is a bona fide star. What's even more impressive? Watkinson won in 4:29, seven minutes ahead of Australia's Jacqueline Thistleton, who deservedly commands our respect too for finishing runner-up despite a horrible bike crash.
Homegrown Team Rider Omega Pro Rules the Home Court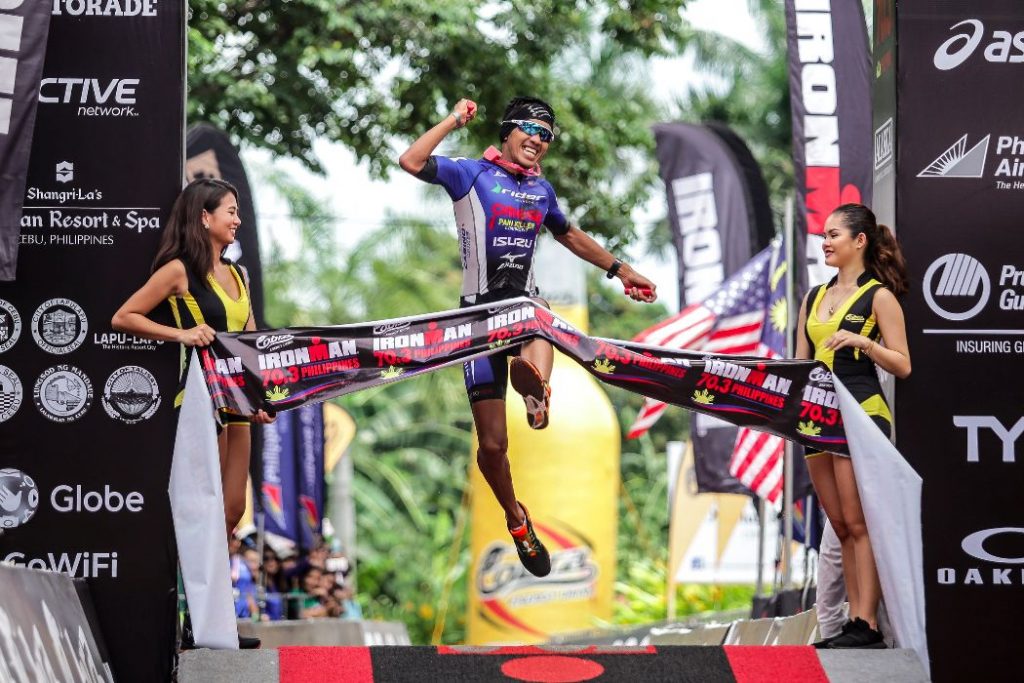 Team Rider Omega Pro takes the top two spots of the Asian Elite Male category as Banjo Norte and Paul Jumamil, both conditioned and tailor-made for Cebu's hot weather, clocked in at 4:36 and 4:42, respectively.
Pregnant Caroline Steffen Surprised Us
The warrior princess who is currently five months pregnant (and should soon switch to warrior queen) wasn't able to defend her title but still surprised us by managing to swim for a winning relay team with cycling prodigy Jun Rey Navarra who's being groomed for the Tour de France and wheelchair champion Kieth Reguero. Xena, as she is fondly called, is looking forward to returning next year with her little one.
Life is Valuable
There is no other reason why this race is called Ironman. It is tough. A number of athletes dreaded the swim leg because of the strong currents while others wilted under the scorching sun during the bike and run courses. We witnessed athletes roll over upon crossing the finish line, unconscious. "Pain" was the ultimate word to describe the race they went through. This year, it is tragic and sad that one of the athletes did not make it past the initial leg. Triathlon carries numerous risks and while organizers can do everything they can to ensure safety, sometimes there's really not much one can do to prevent unfortunate incidents like this. Kudos to Sunrise Events who are in discussion on how they could support the family of the fallen triathlete. The whole triathlon community sends its condolences to his friends and loved ones.