For James De Los Santos, karate started out as a means of self-defense—now it's his biggest national achievement yet
Photos by Patrick Segovia | Grooming by Hannah Patriarca | Hair by Koi Castillo
Behind the medals and the tournament wins, karate athlete James De Los Santos was just a kid who had to learn to defend himself. Now 27, he's winning tournaments as far as Africa and most recently bagging a bronze at the Southeast Asian Games after missing out on a medal four years ago. If there's one thing we can learn from this charming martial artist, it's that you should keep training and competing until you get a chance at redemption.
Can you tell us about how you first started karate?
I started back in March 2003. During Grade 6, I was a victim of bullying, so my uncle suggested, Why not try karate?" For me, karate was just an activity that my mom and dad wanted me to do, so I treated it that way back then. Plus my first instructor back then was quite hard on me. He would make me rigid basics for like an hour. Punching, kicking, blocking, all the fundamentals he would make me do for one hour because he always emphasized the basics. When you have good basics, you'll have good kata, when you have good kata, your kumite follows. The basics are the foundation of karate.
What kind of training do you do in karate?
I do mostly basic training as well as kata training, which was the event that I played. I also do conditioning, which involves weights, sprints, and plyometric activities. Conditioning is required in developing your power and speed.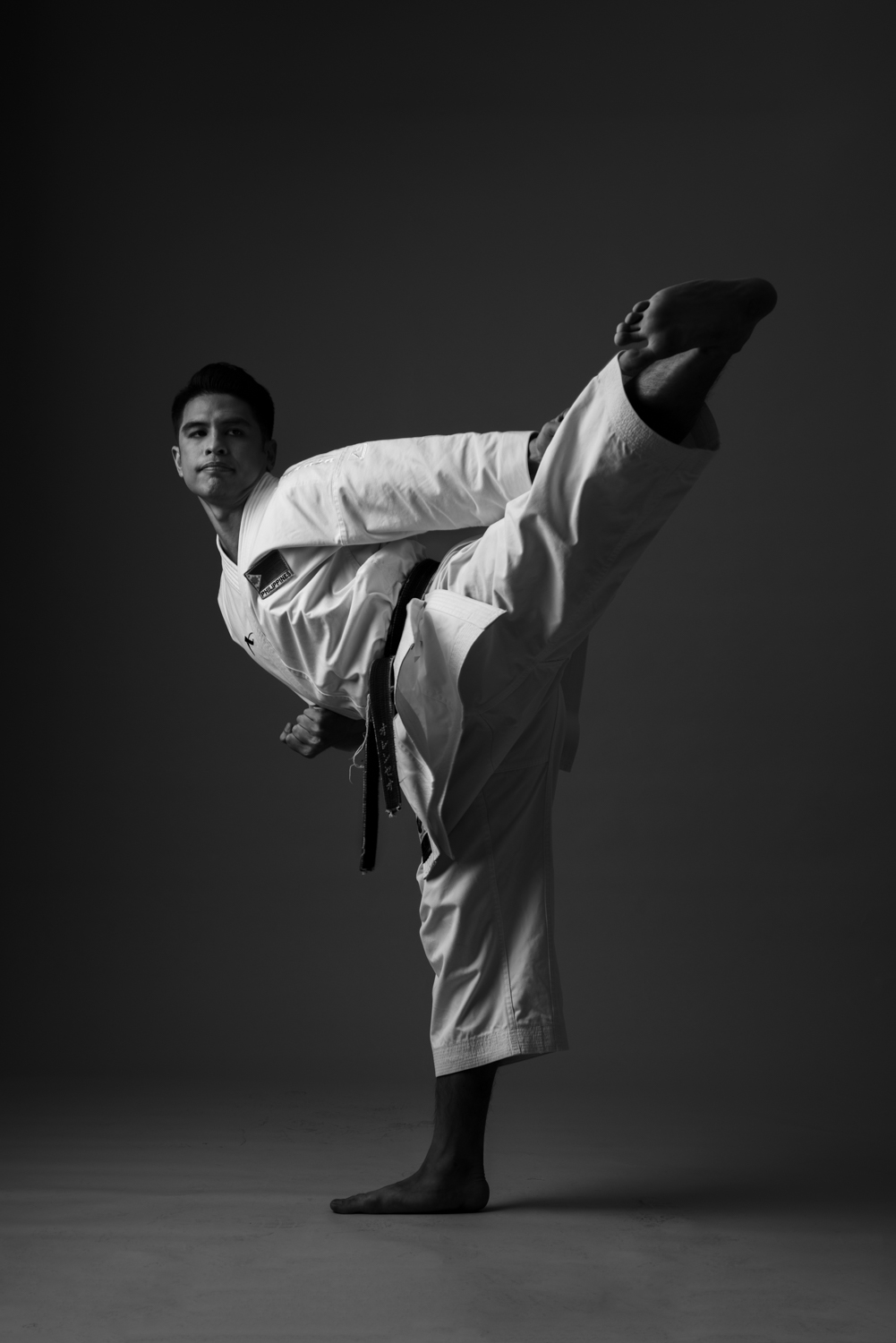 How hard is it to advance from one color belt to another?
I would say that it applies to everything you do. At first when you start something, it's never easy. My form and kata were very lousy before but as you progress, you keep practicing, you keep training harder and just get better and better. That's when your instructor sees that you're really trying hard, that you're improving. That's when he'll be promoting you to a different rank. I believe that the same applies to everything; the harder you train, the harder you practice. You'll get better eventually as it continues.
The last SEA Games you competed in was in 2013 but didn't get any medal. How does it feel now that you've improved since then?
I would say that this medal I earned this year was redemption because back in 2011 in Jakarta, that's when I won my first SEA Games medal, which was a bronze. In 2013, I didn't win any medals, so it felt like a downgrade for me. Plus in 2015 karate was scrapped off in Singapore, so I had to wait four years to train hard for this year's SEA Games. After all these four years, even if it was just a bronze medal it still felt like redemption.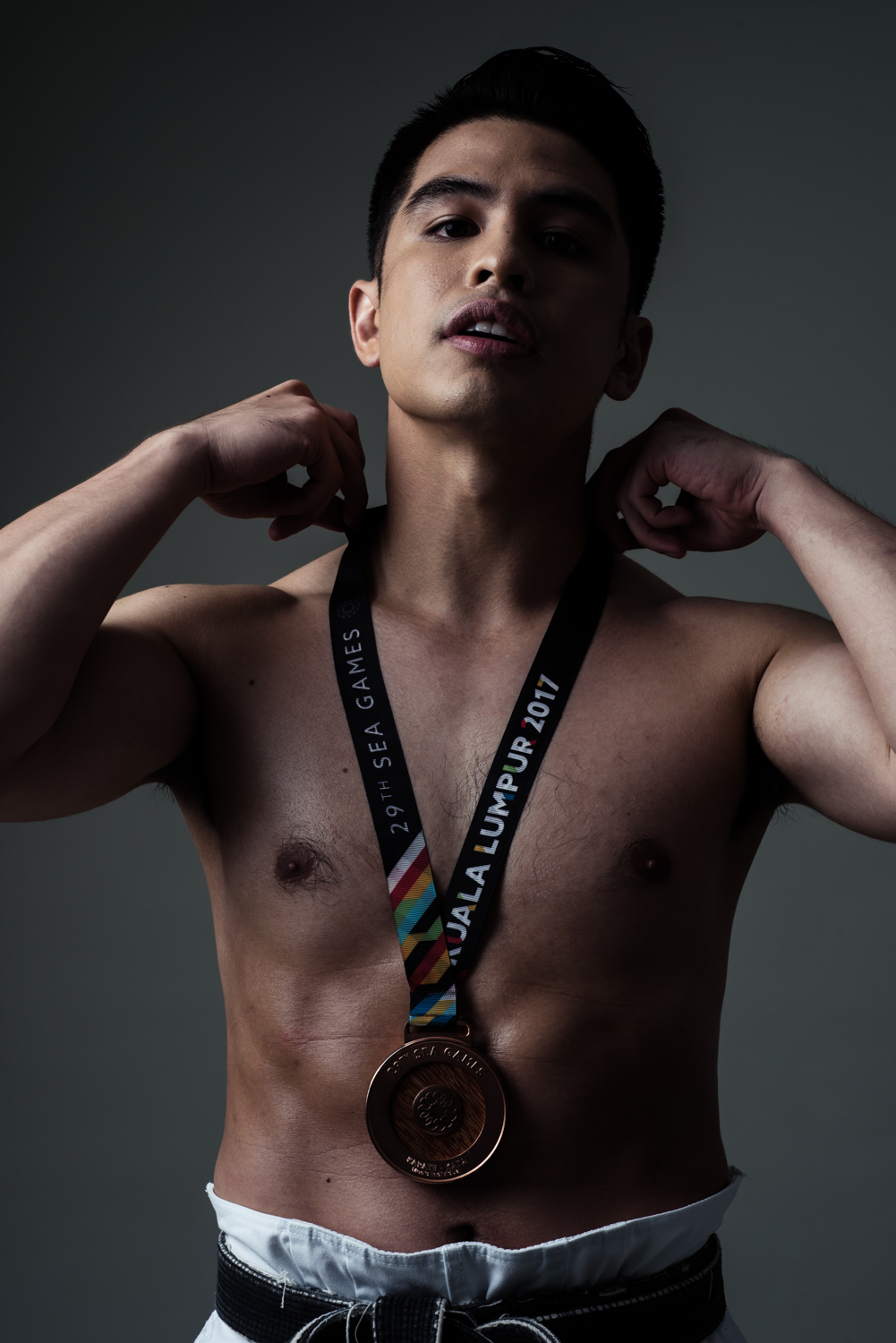 What did you do differently this year compared to your last SEA Games?
I would say that in 2013 I stayed here in the Philippines for training. For 2017 I went to Europe to train. I was in the Netherlands and I believe that also helped me improve my kata training. I was also trained by my conditioning coach Jay Futalan who helped me build my power, stamina, and speed. Because kata also has a length of time, I had to learn how to control my breathing, timing, and rhythm.
Since they scrapped karate in the 2015 SEA Games, what did you do during that time?
In 2014, there was the Asian Games in South Korea. I trained in Turkey prior to the Asian Games back then, and in 2015, I competed at the Thailand Open and won silver. I won silver too at the 2016 Vietnam Open Championships, gold at the World Shoto Cup. And I really wanted to go to South Africa for the third edition because I was eyeing a consecutive gold medal. I was able to achieve that so now, I'm looking forward to the fourth edition, which will be held in London in 2020.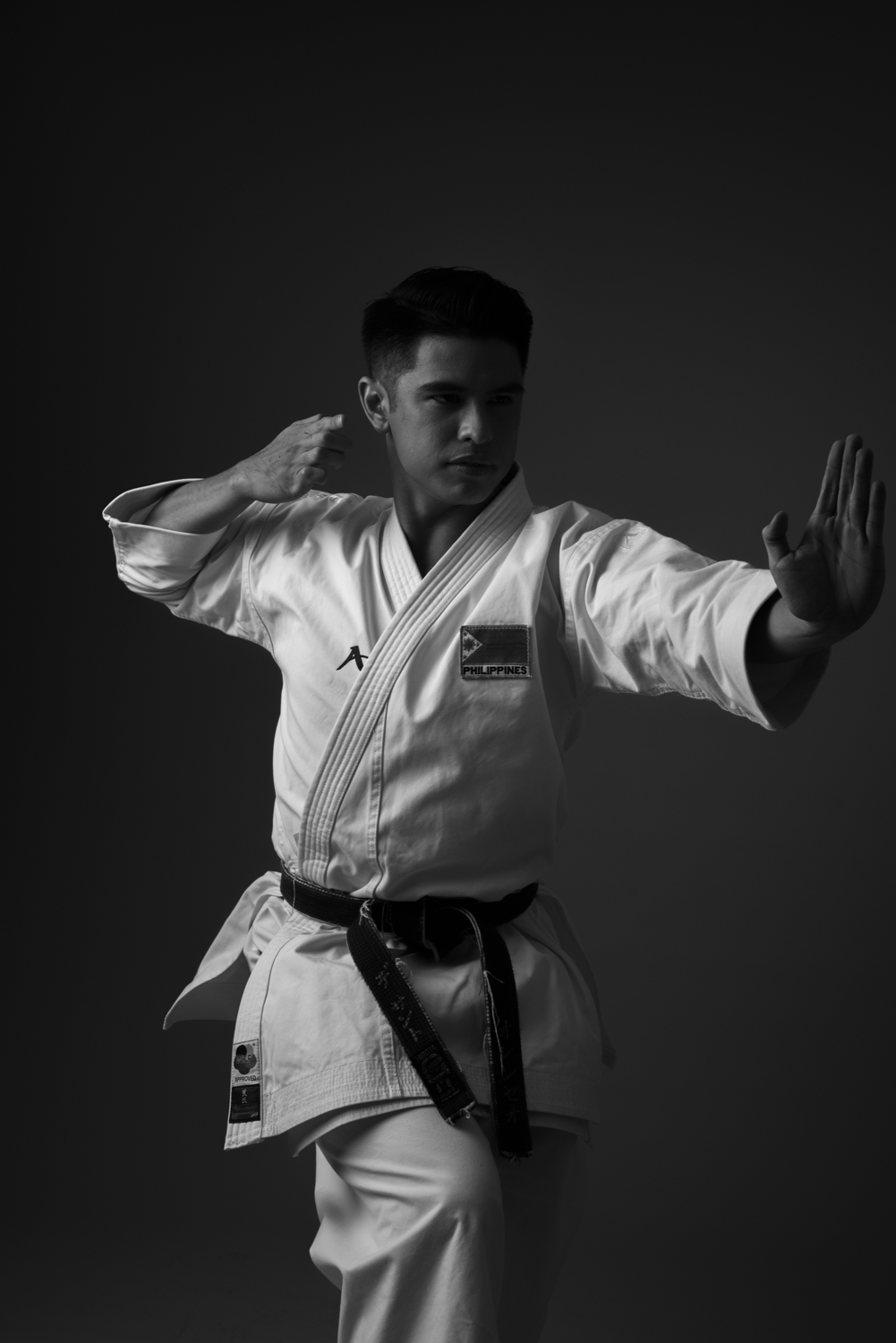 Do you have any goals of pursuing the Olympics?
Right now since karate has finally been included in the 2020 Tokyo Olympics, it's still three years away; I just want to focus on tournaments that are ahead of me right now, like the 2018 Asian Games in Indonesia. There's also the 2019 SEA Games that'll be held here in the Philippines, which was a dream come true for me because I've always wanted to compete in the SEA Games in my home country. This is something I'm really looking forward to and there will be other tournaments we'll be focusing on to prepare ourselves for the Olympics. The Olympic games, to me, is the ultimate dream.
How would you encourage other people to take up karate?
If you're going through bullying right now, why not try out karate? It can develop you physically and mentally, and that's how you'll gain respect from your peers because karate should never be used against others. It should only be used as a means to defend yourself. It can teach you moral values like humility, self-control, respect to other people, faithfulness, and honesty with yourself and to other people.