The Vermosa and Sante partnership redefines the standards for Philippine fitness and sports facilities
Ayala Land's sustainable estate Vermosa took its first big step towards supporting healthy and active communities through an assured collaboration with wellness product distributor Sante International as the brands formally inked their partnership on Oct. 23.
"Vermosa and Sante share the same vision, which is to promote healthy and active living," says Vermosa estate head Jay Teodoro. "It was just a coincidence that they were also looking at establishing something like this and we were looking for a partner who would set up a similar facility."
The alliance's goal is simple: create a world-class sports science lab that fits perfectly alongside the Vermosa Sports Hub's standout array of athletic amenities. "The Sante Fitness Lab is set to be the first and most high-tech sports science lab in the Philippines. It will be a complete one-stop fitness facility not just for triathletes but also for sports advocates," says Sante International CEO Joey Marcelo.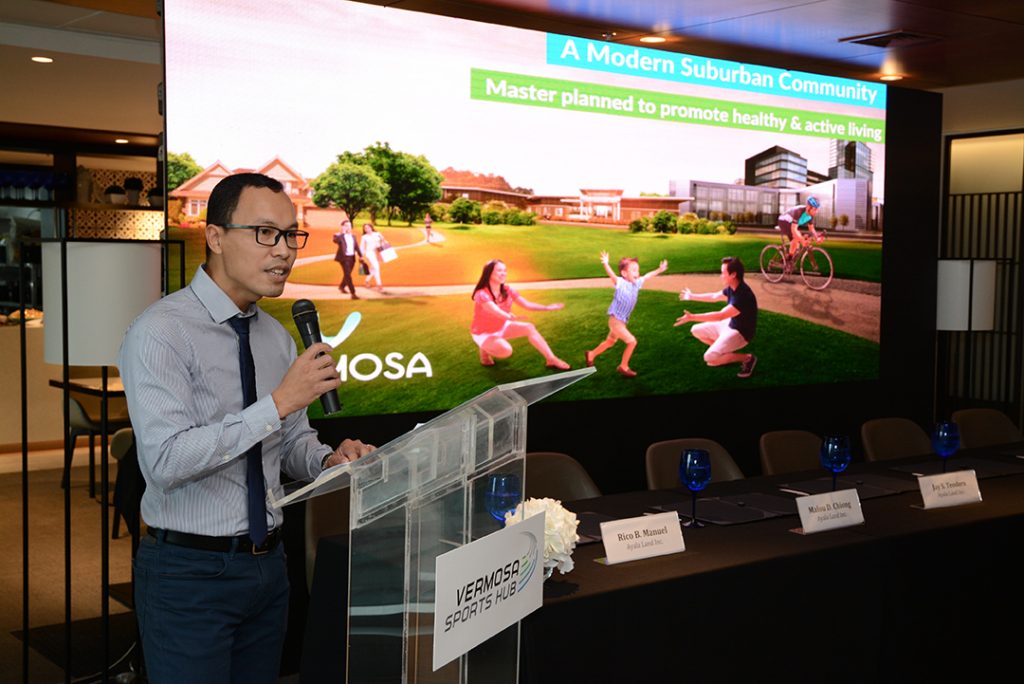 The sports science lab will offer fitness and rehab services; a comprehensive performance program that will cater to any goal or level whether sport-specific training, strength and conditioning or weight management; and an assessment facility for measuring and monitoring performance management, which includes body fat and gait analysis, metabolic testing, and V02 max and lactate testing.
"We'll also be offering services to people who are injured as well as an area for bike fitting services, Zumba, spinning classes, and other group exercises. The facility will also create a specialized cafe for all essential nutritional needs of our clients," Marcelo continues.
The Sante Fitness Lab is impressive but against the backdrop of Vermosa Sports Hub's space, it becomes clear that the cooperation is proof of the still growing potential of sports and active lifestyle in the Philippines.
Part of the Vermosa Sports Hub are a 10-lane, Olympic-size swimming pool designed according to FINA standards and an International Association of Athletics Federations-certified 400-meter, nine-lane track oval (a first in the country) finished with a beautiful football field right in the middle. Both facilities are set to open in 2018.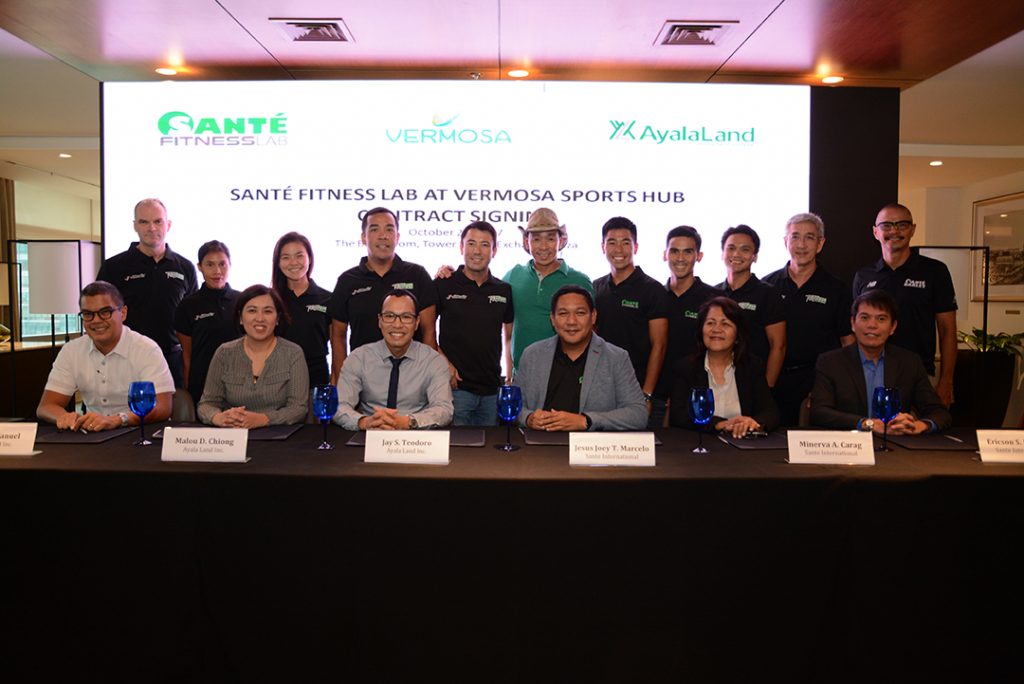 "The Sante Fitness Lab is one of the components of the Vermosa Sports Hub but eventually we'll be developing other facilities for emerging sports," continues Teodoro. "What we really wanted is to create a complete ecosystem that's specifically designed for people who want to be healthy, where you don't really need to make an effort to live healthy."
And because Vermosa is surrounded by elements that encourage an active lifestyle—from the pedestrian-friendly environment that encourages walking to bike-sharing programs and even a mall with the biggest assortment of health and wellness shops and services in the country—it's easy to soak up the active life culture brewing in Vermosa's very grounds.