And it doesn't even involve packing your plate with just vegetables
Recipes by Kimberly Nicole Hung, RND | Photos by Javier Lobregat
Registered nutritionist-dietitian Kimberly Hung, who currently works at the Weight Management and Bariatric Metabolic Center at St. Luke's Medical Center Quezon City, says that people usually have a misconception with nutrition. Most Filipinos cut out certain foods thinking that it would contribute to a healthier diet but Hung says that it's all about controlling portions and choosing high-quality options. "But stay away from sugary drinks and beverages," she cautions. And yes, Hung would know; after all, she caters to patients who deal with hypertension, diabetes, and weight gain or loss and works out and power lifts during her days off. Here are Hung's insanely easy recommendations on how to eat healthy throughout the day.
Mango banana smoothie bowl
Serves 1
Blend one frozen lakatan banana, 1/2 scoop of whey protein, and one mango cheek. Top with a tablespoon of chia seeds and toasted oatmeal. You have the option to sprinkle stevia or natural sweeteners.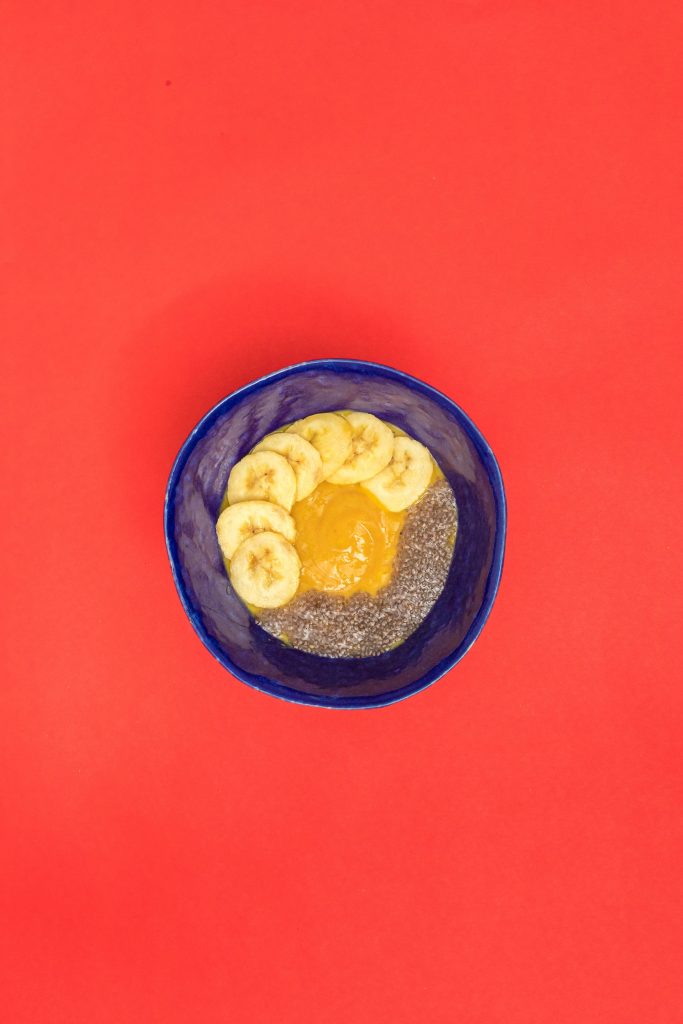 Apple oatmeal bowl
Serves 1
Add four tablespoons of steel-cut oatmeal, one tablespoon of chia seeds, and 1/2 to 3/4 cup of almond milk in a bowl or mason jar. Place it in the refrigerator overnight. Add cubed apples, 1/2 teaspoon of cinnamon, 1/4 cup crushed walnuts, and honey or stevia to taste.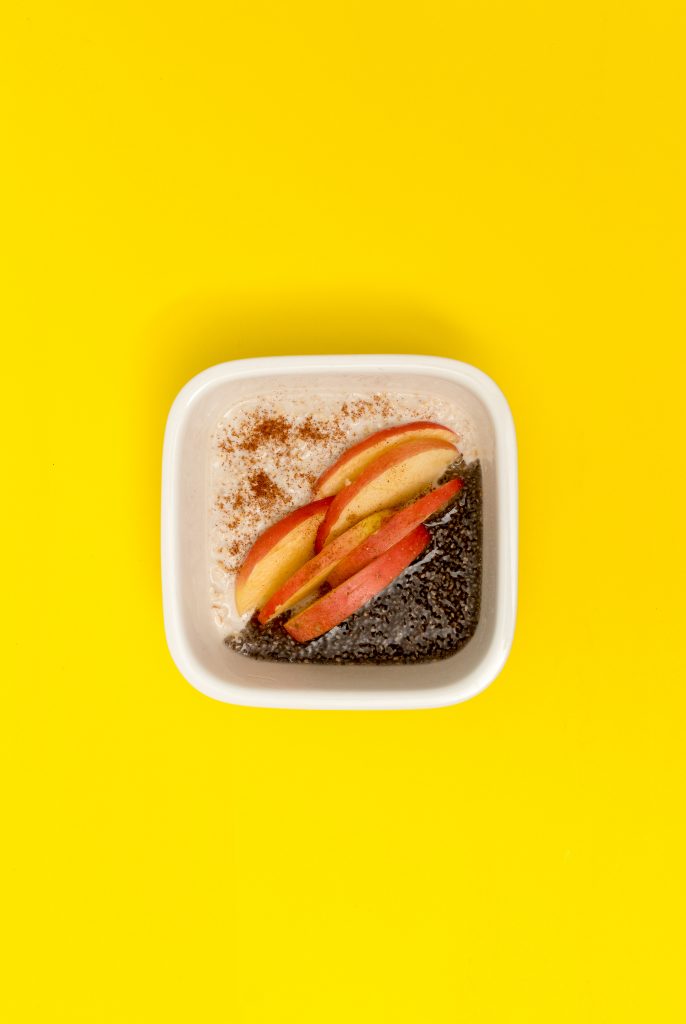 Taquilog
Serves 6,
In a mixing bowl, mix one kilogram of thinly sliced beef sirloin or tenderloin, 1/4 cup of vinegar, 1/4 cup of soy sauce, four cloves of minced garlic, and pepper. Marinate it overnight. In a pan, put the beef and marinade and let it simmer. Add a little oil and saute. Then rinse two cups of quinoa to remove the bitter taste. Cook it in a rice cooker with a ratio of 1:2, one cup of quinoa for every two cups of liquid. Once done, serve the quinoa and beef with egg and tomatoes either on a plate or a bowl.