Now that the NBA playoffs have started, Filipino hoops fans are fixing their schedules—and sometimes, their own body clocks—to follow the post-season, where moments are made and legends are created
Photos by Ryan/Unsplash and courtesy of subjects
The 2018 NBA playoffs have begun and for basketball fans around the world, that means it's time to play the games that really matter, while being on the lookout for moments that become legendary moving forward. But for hoops fans in the Philippines, that also means fixing your schedule to catch these games live or on replay. That's especially true for those who only follow a specific team or series.
That's the ironic thing about being a Filipino basketball fan. We love the game so much that it's practically a religion, but if you want to watch it being played at the highest level, you have to catch it first thing in the morning—which is great if you work flexi-time or don't really have a day job, but when you do, you have to be a little… creative. Talk about unrequited love, right?
To get you in the mood for the next two months of playoff basketball, we talked to a few local NBA fans to see where their heads are at now that the regular season is over, which teams they're closely following through the post-season, and how they plan to watch the games despite being functioning adults in society—if that's even possible at all.
How would you describe your NBA fandom?
Julz Savard (JS), singer and host of D-Day with Mo and Nikko on Fox Sports: It's pretty newfound in terms of me being a legitimate "fan." It was only late last year when I got into the NBA. I had been a casual fan for a while, like I knew who LeBron James and Steph Curry were, but beyond that, call me a noob. Would you call me a cop-out if I said my favorite team was the Warriors?
Nowadays though, it's become a daily routine. I check out what's happening with the league online, I watch videos on YouTube of certain highlights, player interviews, and talk shows like The Jump and First Take. It even pops up in all my conversations. For example, when there's an awkward silence, I immediately ask, "So, do you follow the NBA?"
Anton Molina (AM), radio personality on 99.5 Play FM: I'm more of a player-loyal fan. I'm all in on LeBron James all the way—except if he goes to the Lakers, then I cannot follow him there. Anyway, my favorite team is the Cleveland Cavaliers.
Mark Esparaz (ME), entrepreneur: My favorite team is the Celtics, but I consider myself a die-hard NBA fan to the point that I know almost all players and teams. I also am very knowledgeable when it comes to the history of the NBA and can most likely recall anything from player awards to past NBA champions. I like talking about the NBA with my friends, especially those who I feel have the same level of knowledge as I do.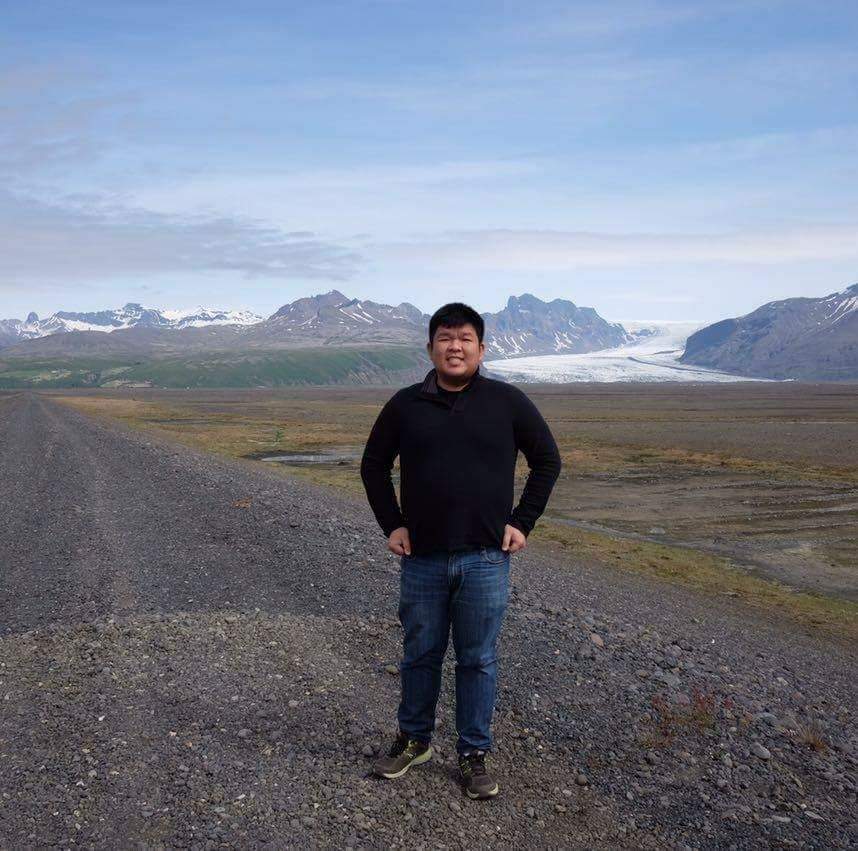 Enzo Flojo (EF), high school teacher by day and FIBA columnist by night:  I grew up in the late '80s, the '90s, and the early 2000s, so I was a big fan of Jordan's Bulls. But my sentimental favorites are the Houston Rockets, especially during their mid-90s back-to-back title run. However, I think my fandom has matured. I no longer religiously follow certain players or teams. But I now take a greater interest in how the league is run, how the issues are broken down, and how the media covers the season. In the same way the game has changed, I think my own fandom has as well.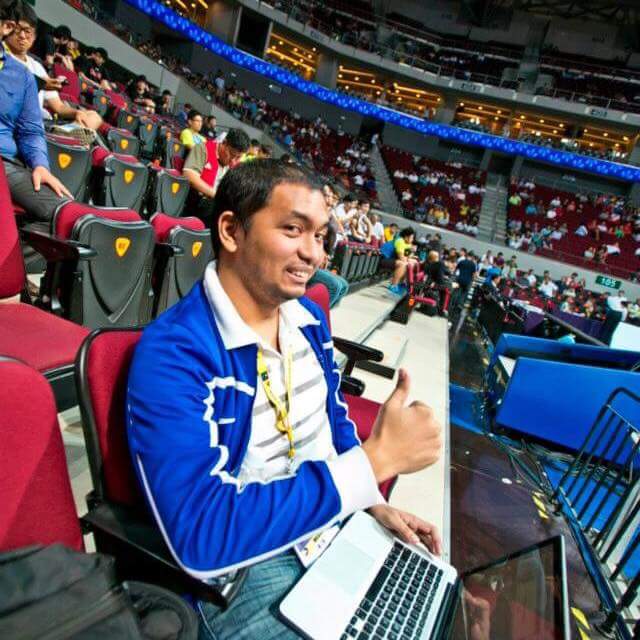 What are your NBA viewing habits like?
JS: In my downtime, I always try to catch games on TV. I'll check the schedule and if it's a team I find fun to watch or if I'm excited to see some of the players, I'll wake up for it. I don't mind watching replays though, especially if there's a game on and I'm just sitting on the couch. I'm just so glad we have proper cable and NBA Premium TV in HD. It makes the biggest difference.
EF: I used to watch entire games more regularly in my younger years, but now I consume the action mostly through condensed game highlights on YouTube or League Pass. But through the past decade, I've consumed more NBA content through written pieces, documentaries, and podcasts.
AM: I try to watch as many games as I can, but my main priority is to watch my team's games. But I don't just watch NBA games. I try watching analysis of the games as well as press conferences and other basketball-related shows like The Starters, The Bill Simmons Podcast, The Ringer NBA Show, The Herd, Road Trippin', and The Jump. It helps calm me down when my team loses and a basketball analyst says that it was okay that my team lost.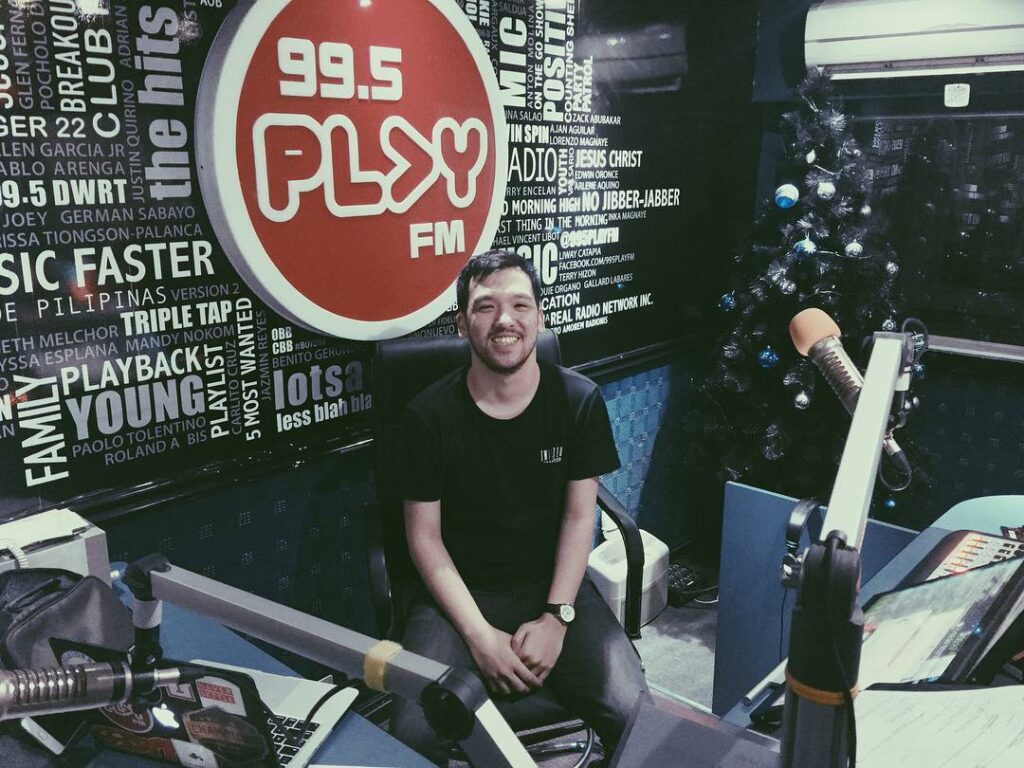 ME: I usually watch on my phone or tablet as soon as I wake up. If I don't have to go to work on that day, I'll watch the games on TV via Chromecast or cable. If I'm on the road, I watch it on my phone as well. If I were unable to watch the games, I'd watch highlights on YouTube.
Are you planning to follow all the playoff series or do you only have specific ones on your watchlist?
ME: I don't really follow a series that I know is undoubtedly going one team's way or if they don't involve the teams that I usually follow. I follow or watch games when they become interesting. I usually check the box score first, then start watching when it's a close game, but of course I prioritize the teams that I follow.
Here's my priority list: Celtics games, then interesting matchups (for example, the Celtics/Wizards series in the Eastern Conference Semis last year or the Jazz/Clippers series in last year's first round), then teams that are new to the playoffs (like this year's Timberwolves and 76ers). The closer we get to the finals, the closer I'll follow everything.
EF: I'll generally follow all series in terms of the highlights but the ones that have really piqued my interest are Rockets/Timberwolves, Trail Blazers/Pelicans, and 76ers/Heat right now. I love how there are so many newcomers in this year's playoffs, and that's one reason I'll follow the Houston vs. Minnesota and Philadelphia vs. Miami series. I'll follow the Portland vs. New Orleans because I love how Damian Lillard plays, and I'm curious to see if he can carry the Blazers past the Brow (Anthony Davis)!
AM: I follow as much as I can. All the first round matchups this post-season look exciting! Aside from the Cavaliers, I've got a number of teams I'm secretly rooting for, like any team that goes against the Warriors. I also really love and trust the process so the 76ers on the list.
JS: Actually caring before the finals is something I regret not doing in the past. Now, I want to watch all the matchups as much as possible! I'm particularly interested in the bracket in the Eastern Conference because it feels like such a toss-up. After the 76ers got hot even without Joel Embiid towards the end of the season, I'm so interested to see what happens. My only heartbreak is not getting to see Kyrie Irving play for the Celtics in this year's Playoffs.
How do you fix your schedule around NBA games when they air locally in the morning?
AM: I make sure I don't schedule anything before lunch, and if ever the games are at around 3 a.m., I try to nap or sleep early to wake up on time. I even make sure I set multiple alarms. But if I'm really tired, I just listen to the game. However, if it's a huge matchup for the Cavs, I make sure to wake up for it. My radio show is on from 12 to 3 p.m., so it's also perfect because a lot of the games are done by then, which means I have first dibs on any NBA news.
JS: Well, any hour before 9 a.m. is ungodly for me, so if I catch a live game at that time or earlier, count that under "tremendous effort" from me. I'm not an early riser so if the game is at 7 a.m., I just wait for the replay—especially if it's just I don't really follow. But if it's the Warriors or a team like the Rockets, I will make an effort. I want to be the first one to see what goes down. I absolutely hate finding things out from my fellow basketball fans if I didn't it see it first.
EF: My nearly regular routine is listening to either Jalen & Jacoby or The Starters on the way to work in the morning, watching First Take, Open Court, or The Jump while eating breakfast in my office, and then watching game highlights in the afternoon. These days, it's all about YouTube and League Pass! Thank God for those! On-demand is the name of the game now, so whenever I have a few minutes to take a break, it's off to the highlights, for sure.
ME: I'm also on NBA League Pass, and I usually watch it wherever I am, unless I'm at a meeting or doing something really important. I watch the games on my phone or tablet, either while I'm at the office or on the road. I am usually in the office in the morning, so I get to watch it there or maybe even while I'm at the gym.
Have you ever gotten out of your way to catch an important playoff game that either aired really early or coincided with another equally significant event?
ME: It was my freshman year in college and I finished an exam in less than 30 minutes just so I could watch the Celtics win the 2008 NBA Championship in Game 6 on TV.
AM: It was Game 7 of Cavs/Warriors in 2016. I was on a bus on the way to Tagaytay for a school retreat. I brought a pocket Wi-Fi and another phone with LTE internet and subscribed to League Pass just so I could catch the game live on the road. Totally worth it and even almost cried when Cleveland won the championship.
WF: I remember one meeting where I was secretly following the 2016 NBA finals on Twitter and I gasped during a meeting after seeing a GIF of LeBron's alley-oop one-handed dunk in Game 3. Everyone was silent and looked at me, with one of my colleagues saying, "NBA na naman 'yan, no?"
JS: If someone wants to make an appointment with me for a meeting or just to hang out, my answer will be, 'Hold on, let me see what game is on at that time.' And they will just have to wait. I can't even have lunch yet until any game at 11:30 a.m. is completely done. Even my food has to wait.