Getting fit wasn't a priority until he noticed the gradual changes in his weight
By Klyde Manansala | Photos courtesy of Nat Mariano
Many people undergoing stressful events tend to eat more than they usually do. In contrast, there are also some who react to stress in a different way. These are 'unrestrained' eaters: people who are likely to eat less and may naturally result in weight loss over the course of their experience.
For prime beat reporter Nat Mariano, stress is no stranger in a job where tight deadlines are normally demanded. But just like how fast he meets story deadlines today, Mariano first shed pounds during his most stressful days in college, which became both a struggle and a blessing.
Can you give us a bit of background about yourself? What's your heaviest weight and what was your primary motivation behind losing weight?
I'm turning 21 this October. I work as a reporter under the Malacañang beat, meaning I follow the day-to-day activities of President Rodrigo Duterte inside and outside Malacañang.
The heaviest weight I have been so far was at 214 pounds. PE class ko noon nung fourth year high school, dinaya ko pa 'yon ginawa kong 190. Now I just weigh 152 pounds.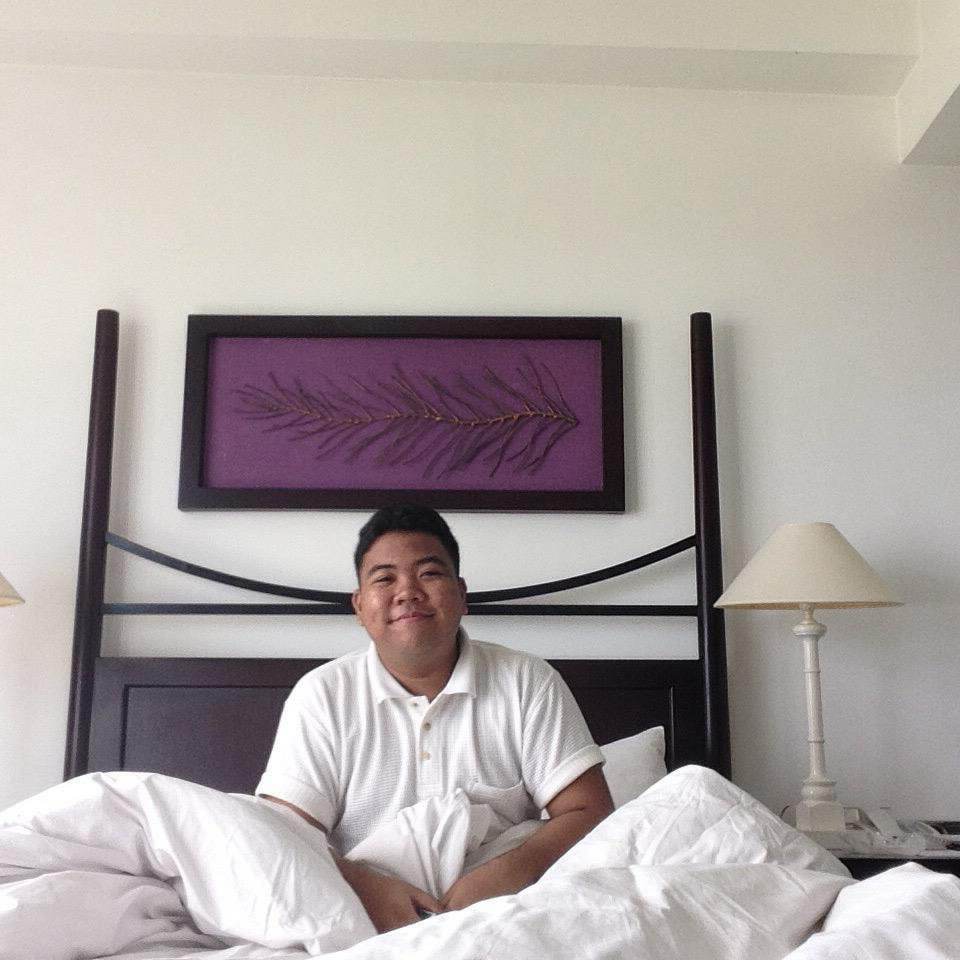 Primary motivation is the people around me. I just surround myself with people who value me as a person, support my decisions, and care about the things I'm most passionate about. For me, mahirap i-motivate 'yung sarili so I get motivation from the people around me. Parang when someone tells me, 'Kaya mo 'yan ikaw pa ba,' I'm going to believe na kaya ko without any hesitation because that certain person does. you.
Tell us about your weight issues and struggles. When did your weight become a problem? And what caused it to spiral out of control?
It includes having frustrations over my clothes that won't fit, being called fat when commuting in public kasi nga masikip na sa space, and the endless remarks of "pinabayaan sa kusina." I grew up struggling with countless issues that I cannot clearly think of at the moment, but I'm glad I've gone through all of it.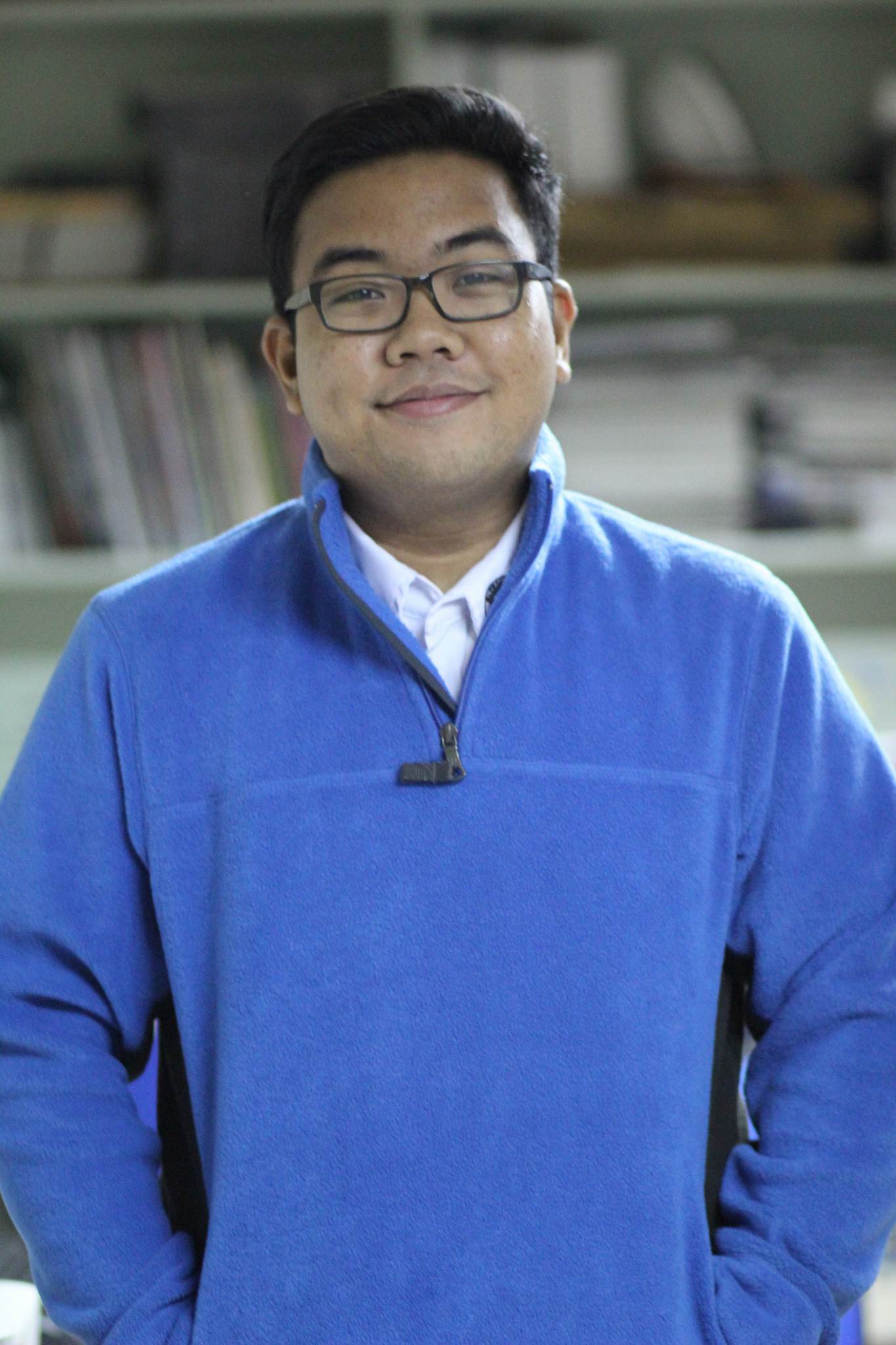 It started to pose a threat to my physical health during college days. Sobrang kupad ko, 'yung posture ko pakuba ng pakuba, na–fi-feel ko na rin na parang pabigat ng pabigat 'yung body ko tapos grabe 'yung sleep apnea ko noon kasi nga obese 1 ako. Excessive eating talaga and walang physical exercise. I ate four to five times a day during that time. Tapos 'pag bored kain lang ako ng kain.
What was it like the first time you attempted to lose weight?
To be honest, I did not do it on purpose. I started losing weight unconsciously. Back in college, sobrang concentrated ako sa studies and extracurricular activities. There were times na I would prioritize academics over my daily intake of food. OJT and thesis days madalas nakakaligtaan ko na kumain noon. Magugutom ako sa una tapos maiisip ko na madami pa pala gagawin so parang unti-unti nawawala 'yung gutom ko hanggang sa nakauwi na ako ng bahay tapos ma–re-realize ko na isang beses lang pala ako nakakain sa araw na 'yon.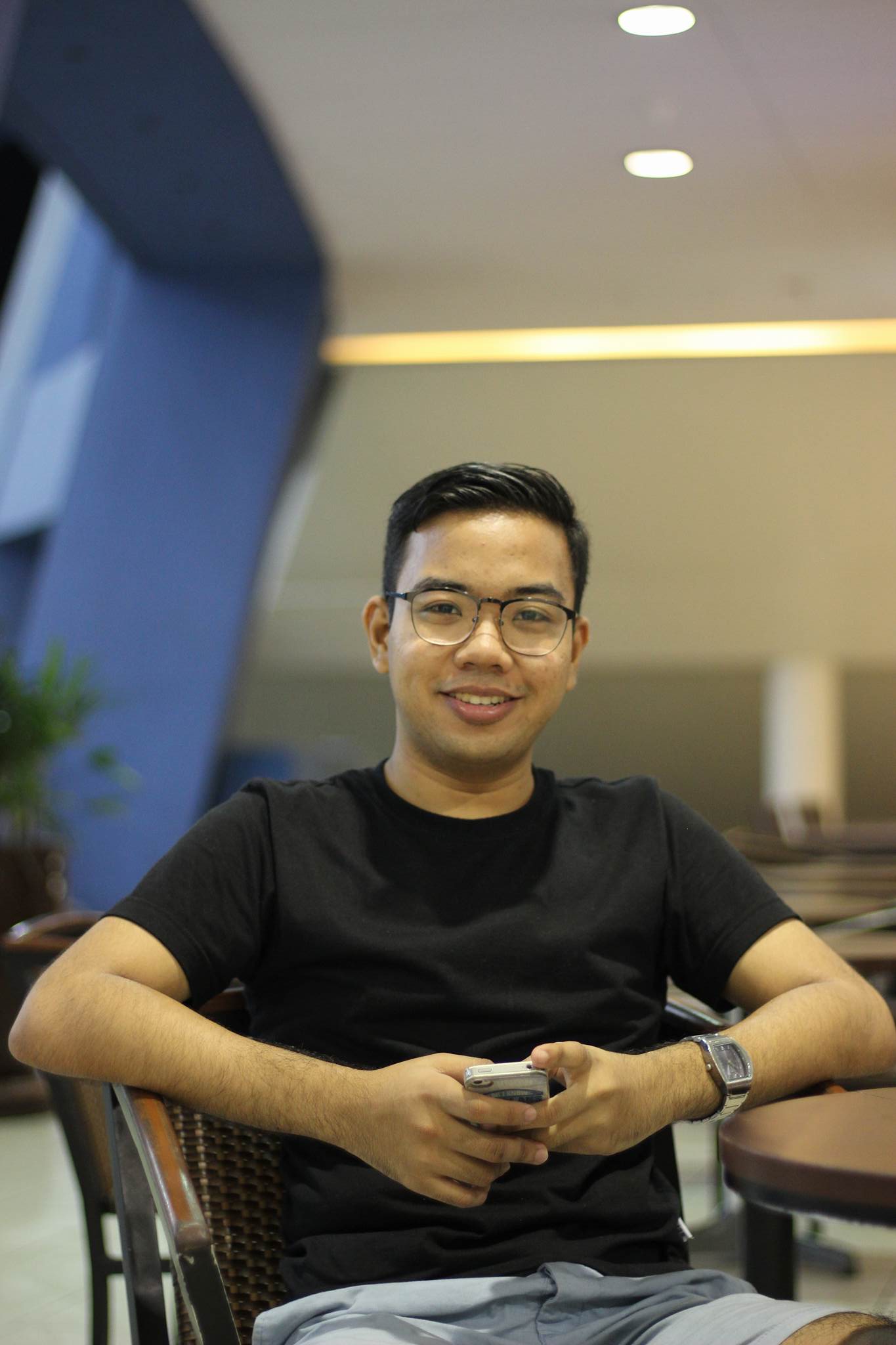 Nagtuloy-tuloy 'yung ganun na setup hanggang sa napansin ng ibang tao sa paligid ko na pumayat nga ako. From that moment on natuwa ako kasi syempre may magandang nadulot pala yun kahit papaano. After that, mga first semester ng fourth year doon ko na sineryoso, 'yung tamang diet na. It was surreal kasi syempre madaming nagsasabi na mahirap magpapayat, which is very true pero ayun nga visible 'yung effects sa akin.
What is the biggest struggle: food, exercise or temptation?
The biggest struggle is exercise. Sa food, well you just have to train your mind to be strong against having that extra cup of rice or buying another slice of pizza. The battle stays within your mind and you have every means to win over the temptation.
"People have to understand that judging horizontally challenged individuals based on how they look, even if it's a joke, strikes a pain in their hearts
Exercise requires time and effort. You have to schedule siyempre what time ka gigising para mag-jogging and minsan nakakatamad pa bumangon 'pag umuulan. And as a matter of fact, you can't really push yourself too hard. Even the people who go to the gym have to put down the barbell at some point kasi you're really gonna burn yourself out if you go beyond your limit.
Now that you've lost a significant amount of weight, how do you plan to keep it off? What are your next goals?
I'm still at 152 pounds and I need to lower it down to 130 at least. If not, maintain lang. I think I'm content with it. I don't want to get ripped; having a normal body with a normal BMI is okay with me.
Were there times when you felt down? What kept you motivated when you were feeling down?
Not really. My mind is strong enough to receive judgment from other people. But people have to understand that judging horizontally challenged individuals based on how they look, even if it's a joke, strikes a pain in their hearts. Words cut deeper and 'pag binitawan mo na 'yung mga salita at natapos na silang ngumiti sa kung paano mo sila pinagtawanan, the thought still haunts them in the back of their minds.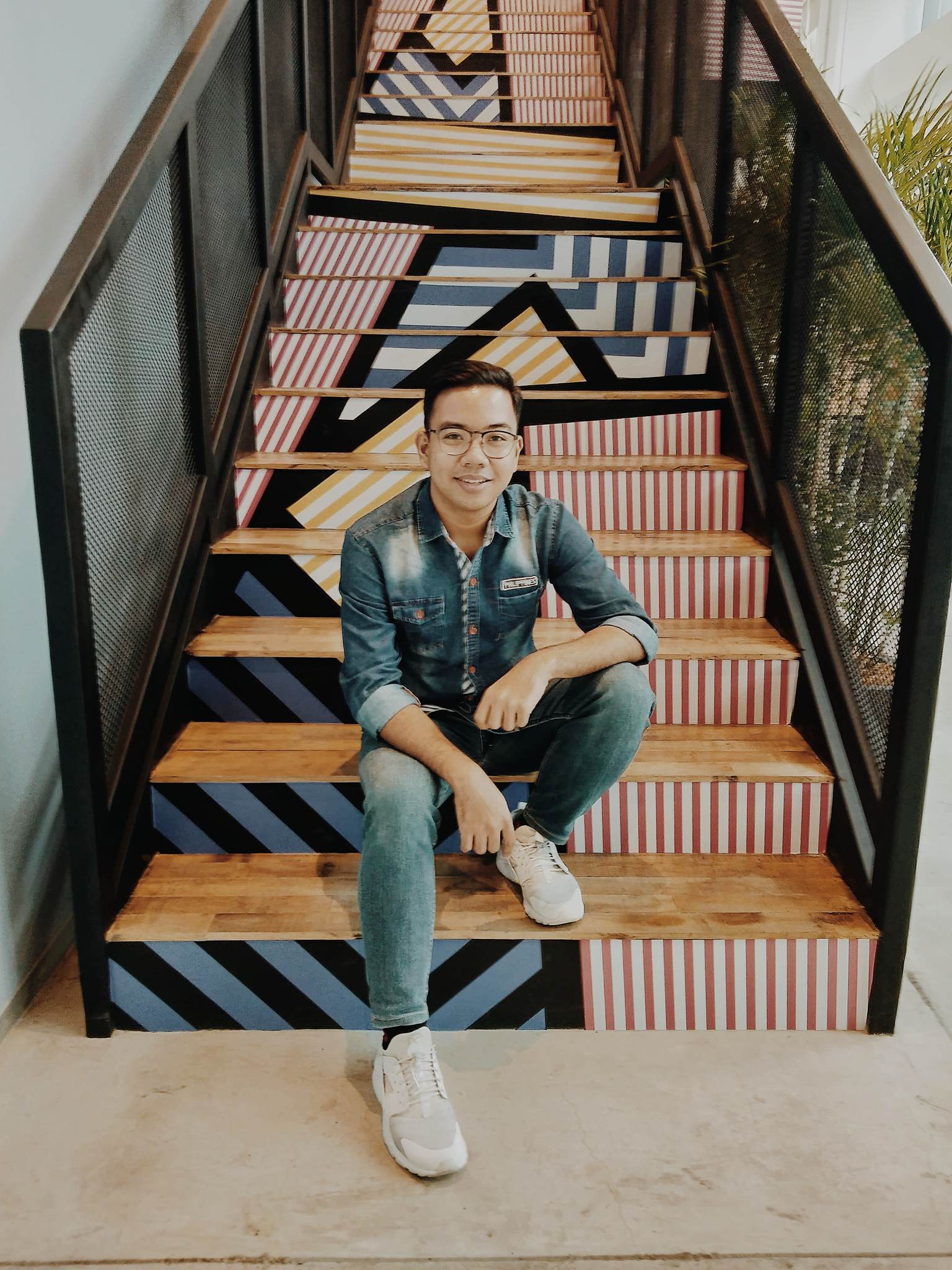 Watching Erwan Heusaff's vlogs kept me motivated. He is a living motivation to all physically struggling souls out there. He changed the way I looked at dieting.
How has your weight loss affected your relationships?
Apparently, I became more outgoing than I ever was. Nakakasama na ako sa hangouts ng mga kaibigan ko. Madalas kasi I would just stay in my house kahit na um-oo ako na pupunta sa isang debut. Frustrated dahil hindi magkasya 'yung damit sakin or pangit ako tignan sa damit ko. Now, kahit t-shirt lang gumagala na ako. Also before I had sleep apnea, ngayon I rarely snore.
Aside from the exercise routine, what specific changes to your lifestyle have you made that works for you?
Hindi na ako umiinom ng soft drinks, juice, or any colored drinks. Hindi na rin ako kumakain ng matamis, less sugar less problem. Hindi na ako kumakain ng rice sa gabi. Sometimes patatas tsaka saging instead of rice. Kain ng kangkong tsaka gulay. I also stopped eating pork.
"I grew up struggling with countless issues that I cannot clearly think of at the moment, but I'm glad I've gone through all of it
What's the biggest misconception about people wanting to lose weight?
'Yung iba naniniwala na kailangan gumastos para magpapayat.  You have to start from scratch. Walang nagpapapayat na hindi nagutom or hindi napawisan. Our bodies are made different from one another. You have to experiment and find out what diet plan works for you.
Subscribe to our newsletter to receive the latest sports news and active lifestyle and fitness features you need