Pinoy pro bodybuilder Joven Sagabian makes history in the sport
Photos courtesy of Joven Sagabain
In the world of professional bodybuilding, Mr. Olympia is the highest echelon of competition. It consists of winners from various qualifier events, so you know it's the best of the best posing for recognition. To date, no bodybuilder from the Philippines has ever managed to qualify for the prestigious event—until now.
Enter Joven Sagabain, a pro bodybuilder from Cavite officially registered with the International Federation of Bodybuilding and Fitness (IFBB). Sagabain holds the legendary distinction of being the first Filipino born and raised in the Philippines to make it to the ranks of athletes competing at this year's Mr. Olympia happening in December.
Here, we spoke to Sagabain about his mindset on Mr. Olympia and making history, how he's preparing for the competition, and why it took this long for a homegrown Filipino bodybuilder to make it.
Why did you go into bodybuilding?
Joven Sagabain (JS): I started when I was in high school because of my brother who was already in the local bodybuilding community at that time. When I saw him transforming his physique, that's when I started dreaming to become a bodybuilder too. I idolize him so much.
What does it mean to be the first "homegrown" Filipino to compete in Mr. Olympia?
JS: It's like a dream come true. I've been dreaming ever since about fulfilling the hope of every Filipino bodybuilder of competing on the Olympia stage.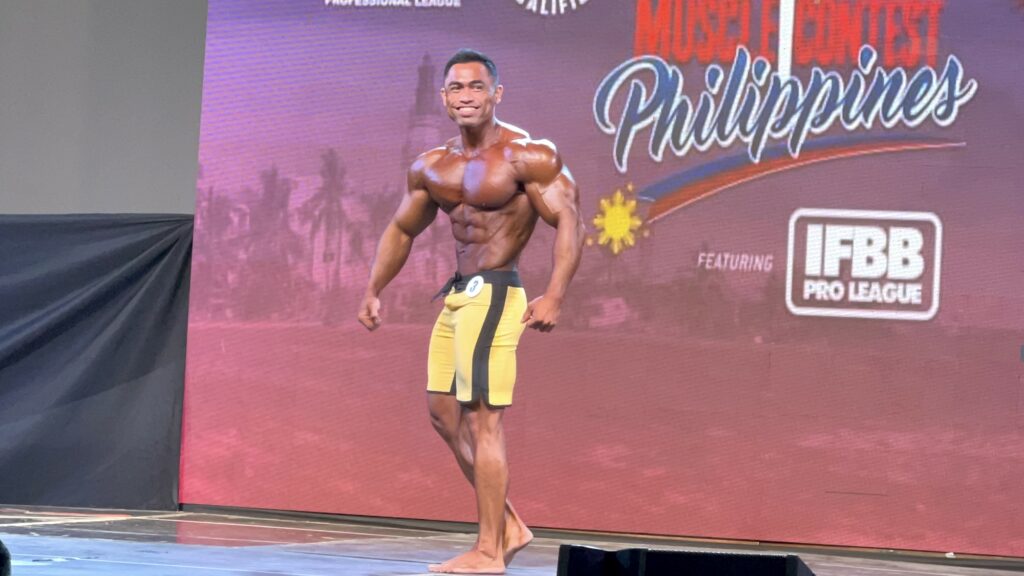 How are you preparing for it? Are you doing anything differently for the event?
JS: Actually it really depends on my coach, but the usual is the same sources of food every day, training one body part a day, and cardiovascular training seven times a week. I'm going all out every day, never skipping what needs to be done.
What about mental preparations?
JS: I try to surround myself with people who have the same goal as me. I try to stay away from social media weeks leading to a competition. This way, I can focus. This year, I also took online certification courses to keep myself busy during the downtime.
Did the pandemic set you back at all?
JS: No, I never stopped my training because I still have a place to train. I trained while waiting for the schedule of competitions to resume.
What are your weaknesses?
JS: My main weakness is when I'm forcing my back pose to balance; it ends up getting more crooked.
Why do you think it's taken so long for homegrown Filipino bodybuilders to qualify for Mr. Olympia? Are we lacking any support?
JS: The number one issue is the budget of athletes. This career really needs funding to sustain your needs like nutrition, supplements, gym memberships, etc. We also have very limited competition opportunities that can qualify us for Mr. Olympia.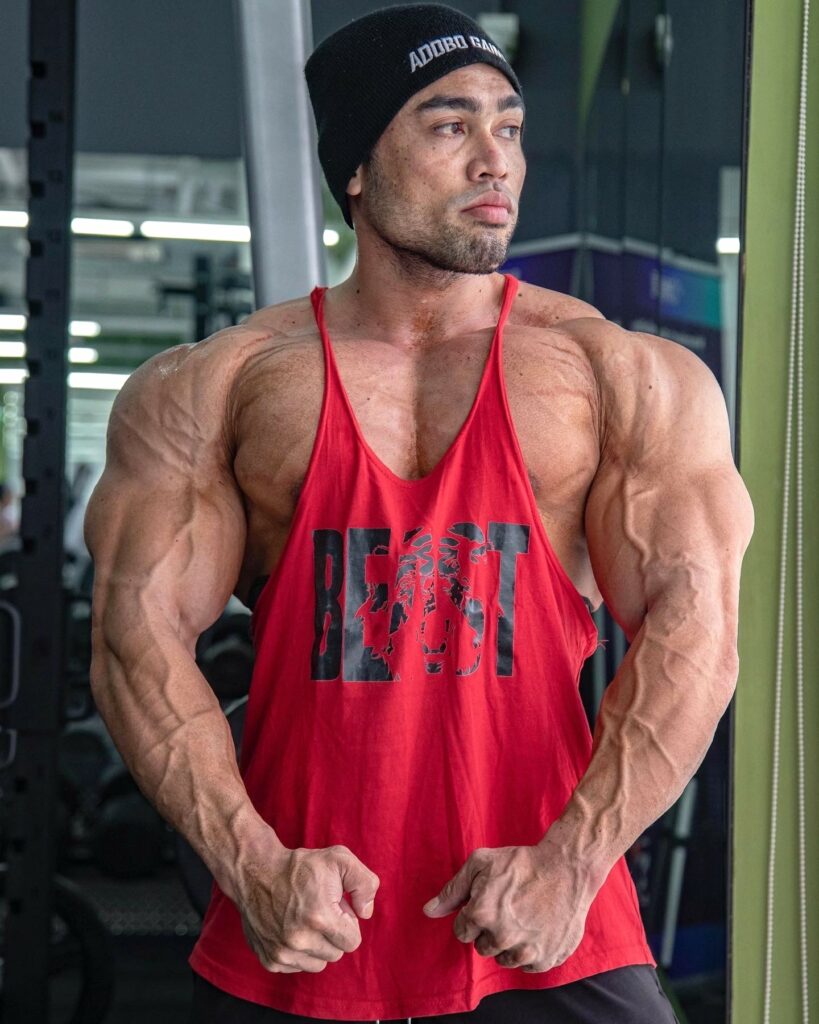 What's the most important lesson you've learned from bodybuilding so far?
JS: Stay disciplined and be patient with progress.
What are your biggest goals in bodybuilding?
JS: Other than to become Mr. Olympia, I also want to inspire the younger generation and to keep bringing honor and pride to my country.