"Vaguely lethal" was what I thought a Spartan workout was going to be
Photos by Samantha Ong | Graphics by Marian Hukom
The waiting area at Fitness First Makati was a small, unremarkable space. A strip of elevated ground extending from the gym's glass paneled entrance, you could almost miss it had it not been bookended by what was, in my view, a very generous offering: pots of coffee hissing silently, the promise of unlimited caffeine calming the persistent anxiety that filled my mornings. Though it's not that that morning was particularly distressful—in fact the idea of taking a break from my office routine so I could instead take a class workout with my colleagues was actually exciting. My main issue had nothing to do with the humiliation such classes are bound to bring. That, I was up for. What spurred my reluctance was the program itself.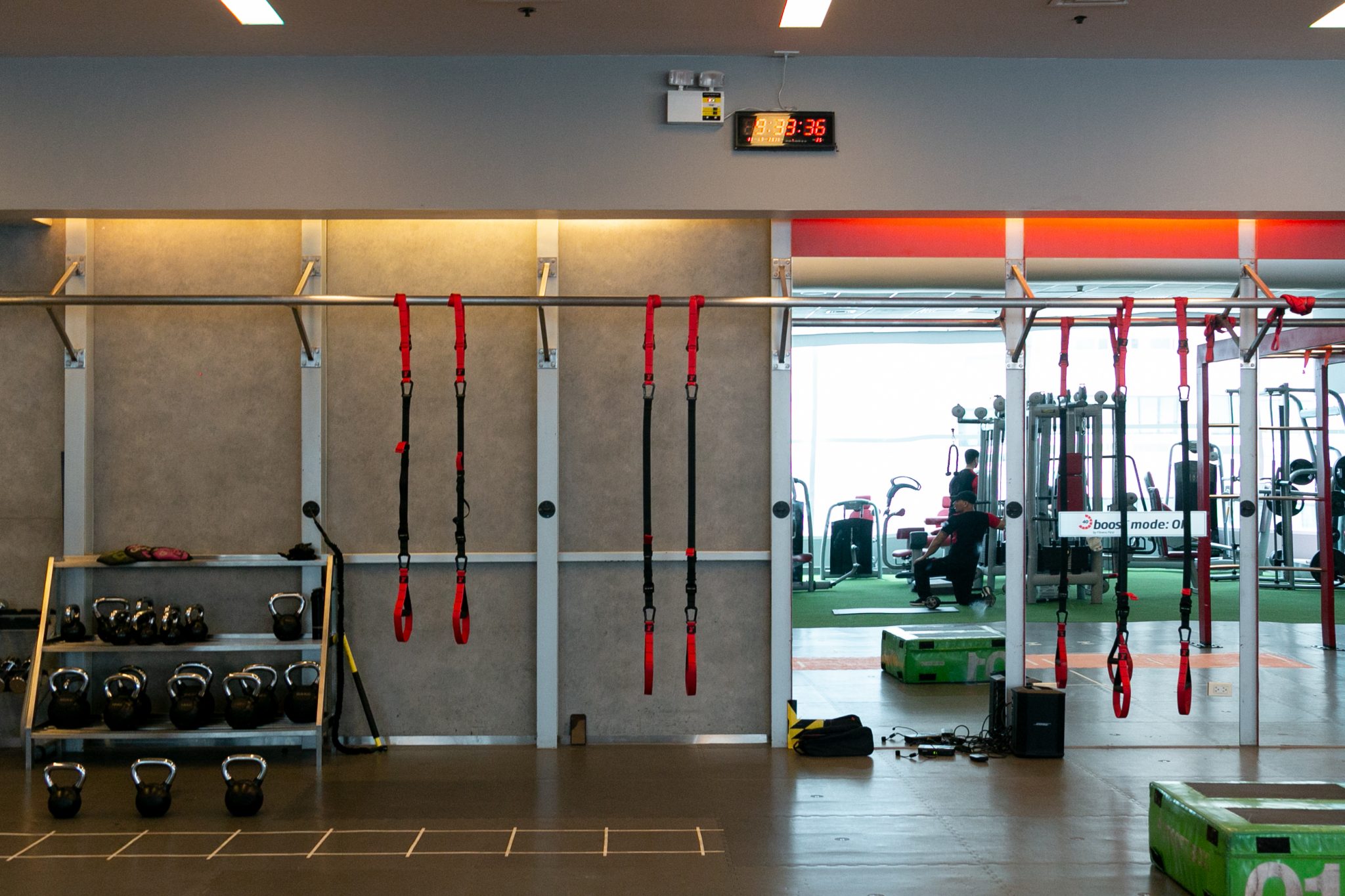 The Spartan SGX Group Workout is a class meant to "build complete fitness" by way of a kind of Spartan Race simulation. So we were to crawl, carry, climb, jump, lift, lunge, pull, push, and squat that beautiful Tuesday morning. That seemed to me—but I wish I had a better way of putting it—vaguely lethal. At barely five feet and 50 kilos, and having what coach Andie Carandang (who was our instructor for the workout) called "really bad posture," this wasn't a misplaced expectation to have.
Once our team was finally complete, we headed to the designated area to start with our warm-ups. Coach Andie, a certified master trainer with about four years' experience in the industry, was a gracious, burly guy who understood our collective status as novices with ambiguous fitness aspirations. After the assurance that we were going to take it slow, he then demonstrated what we were supposed to do in each of the 12 stations comprising the program.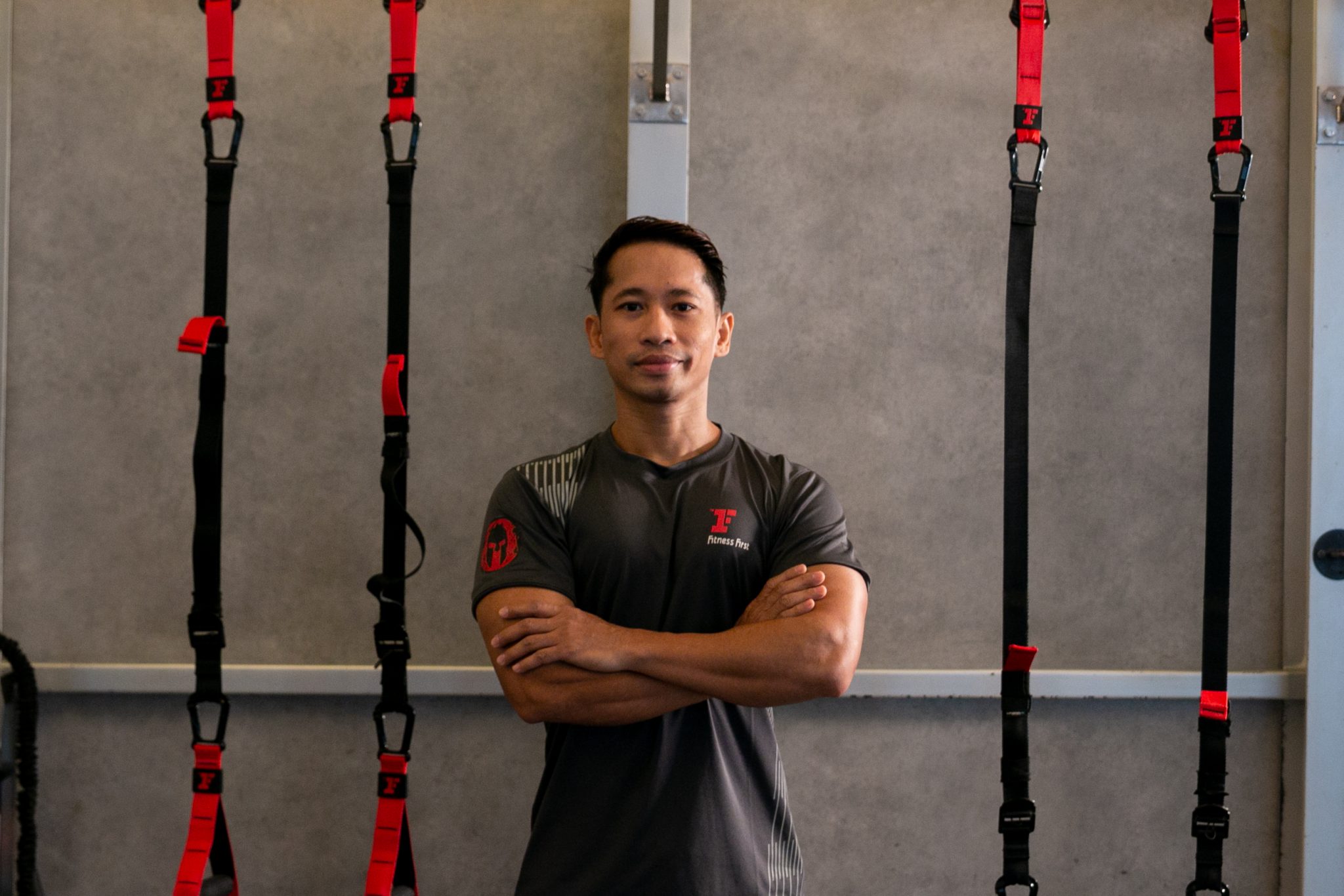 "Anyone can do the Spartan workout. The great thing about a class setup for this type of workout is that you get to pace yourself. It allows you to calibrate yourself, and know your stand and which areas you need to improve on. Also you get results even during the class. Your fitness level actually increases," he explained.
Grabbing the ends of two red mid-length ropes that hung from a steel bar, he dug his heels into the gym mats and proceeded to do suspended rows. I looked around at my colleagues, wondering if they thought what I did at that point: that suspended rows looked doable, and that it wouldn't be naïve to pretend that everything was going to be fine. But then he started doing these planks, alternately bending each of his knees as he spurted out instructions that both confused me and confirmed the idea that it was in fact naïve to pretend that the class was going to run smoothly. One by one the remaining stations were explained—kettlebells were thrust forward, dumbbells were lifted, a lawn mower-like sled was pushed and pulled.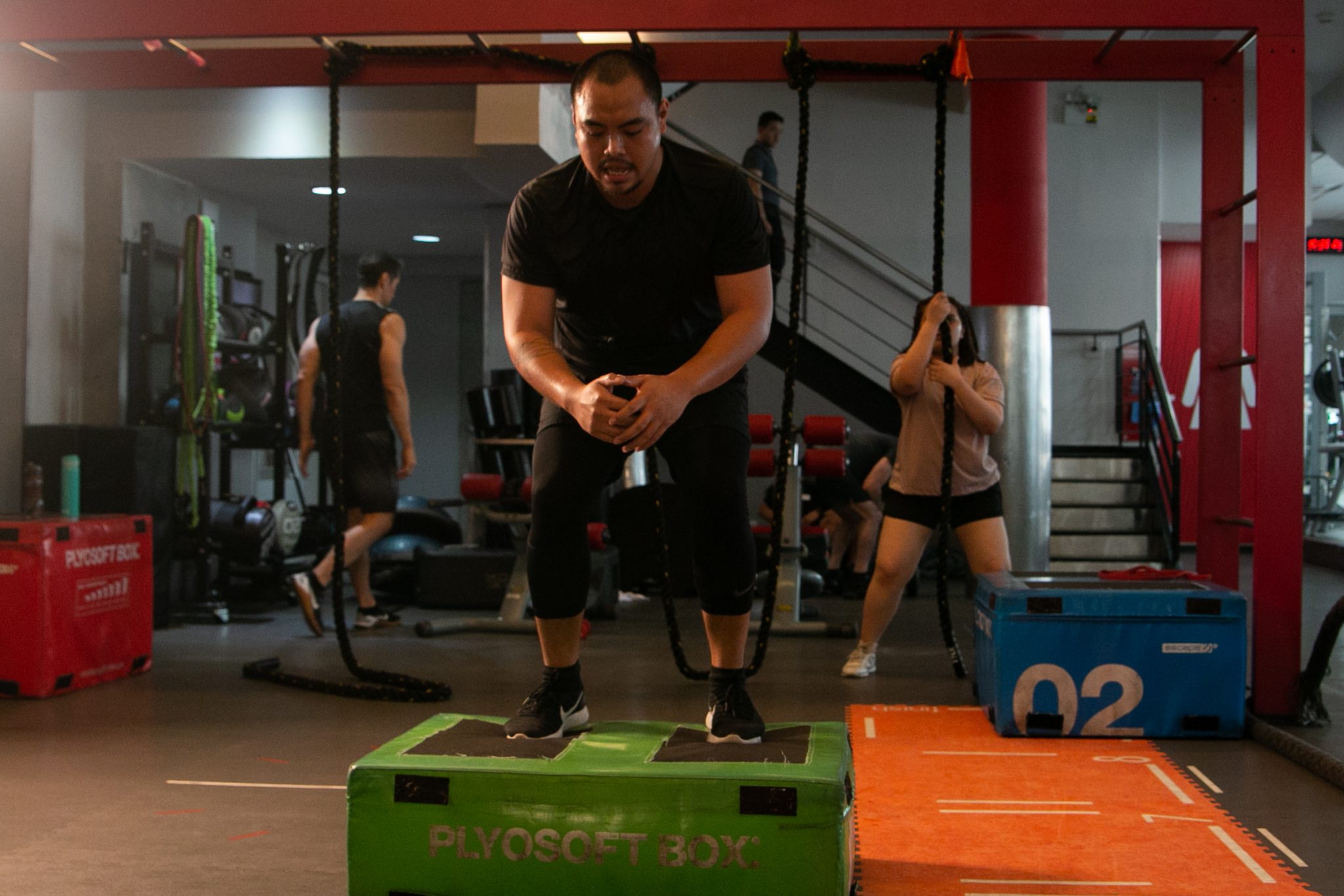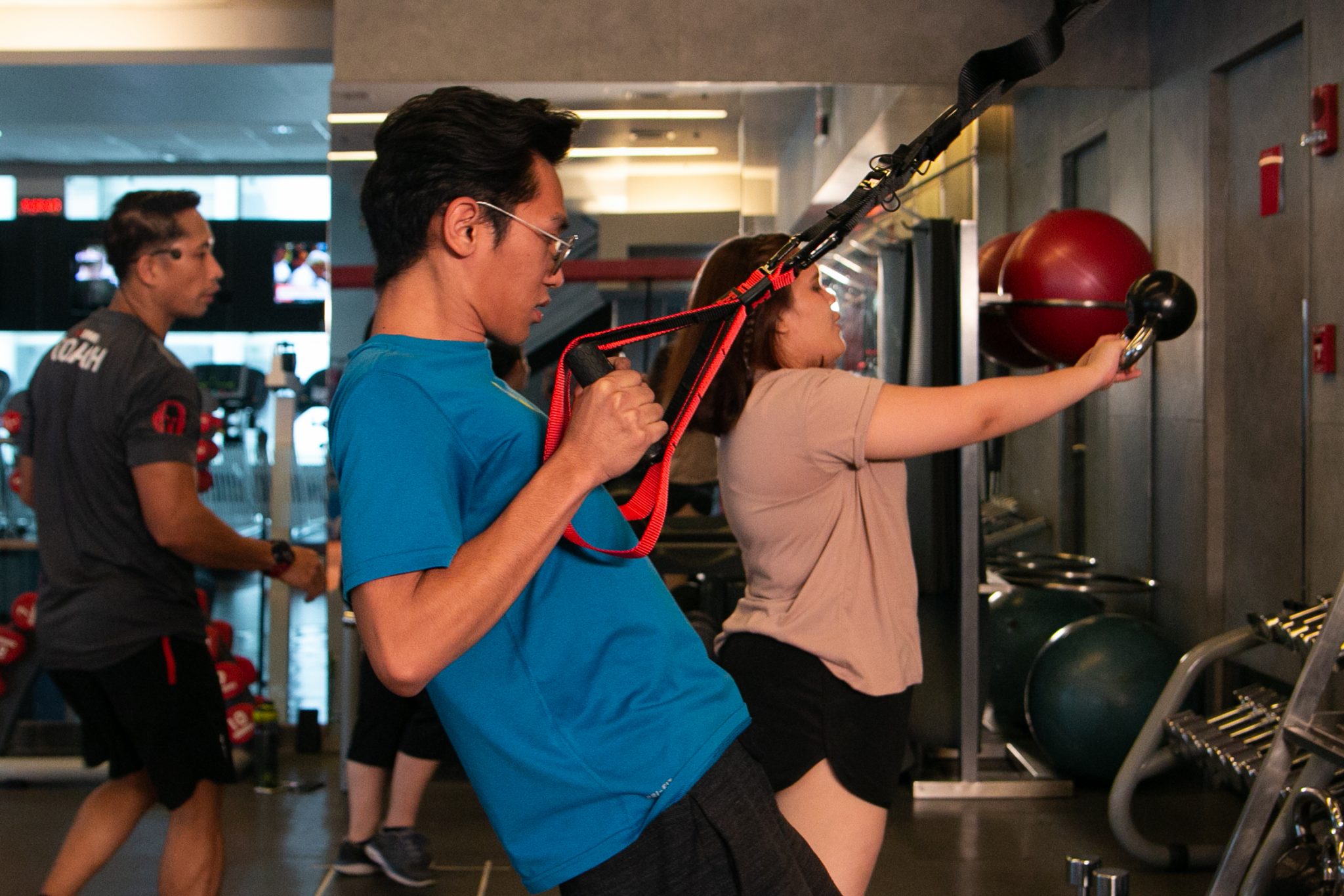 A few more minutes in and it was time to stop watching and start doing. We were a clumsy circle, rotating unevenly and stopping for what felt like minutes (but were actually seconds) in a particular station—each of which assaulted a specific body part. I got through the kettlebell arm swings and suspended rows with my core and hamstrings only slightly hurting, but reaching the plank knee tucks and Spiderman planks, things got pretty confusing. It was one thing to expect pain and pressure—it was another to expect those two things from exercises that required complicated, body-twisting maneuvers that you couldn't even do. These were plank exercises that, according to the Spartan workout's official description, were ones that "your body was designed for." Not my body.
So it happened that while I did "planks," I decided to see how my teammates were doing. My editor Eric Salta, who almost didn't join the class because of a bad knee, gamely did battling-rope waves, sweat almost soaking his Multisport shirt. Marian Hukom, our graphic artist, was a picture of plucky resolve as she pushed and pulled the lawn mower-like sled, her tiny frame a stark contrast to its intimidating weight. I laughed with my Fnbreport.ph co-writer Janica Balasolla as she experienced the same complications with the plank exercises, both of us wondering just how exactly you were supposed to bend each of your knees mid-air without letting anything but your arms and toes graze the gym floors.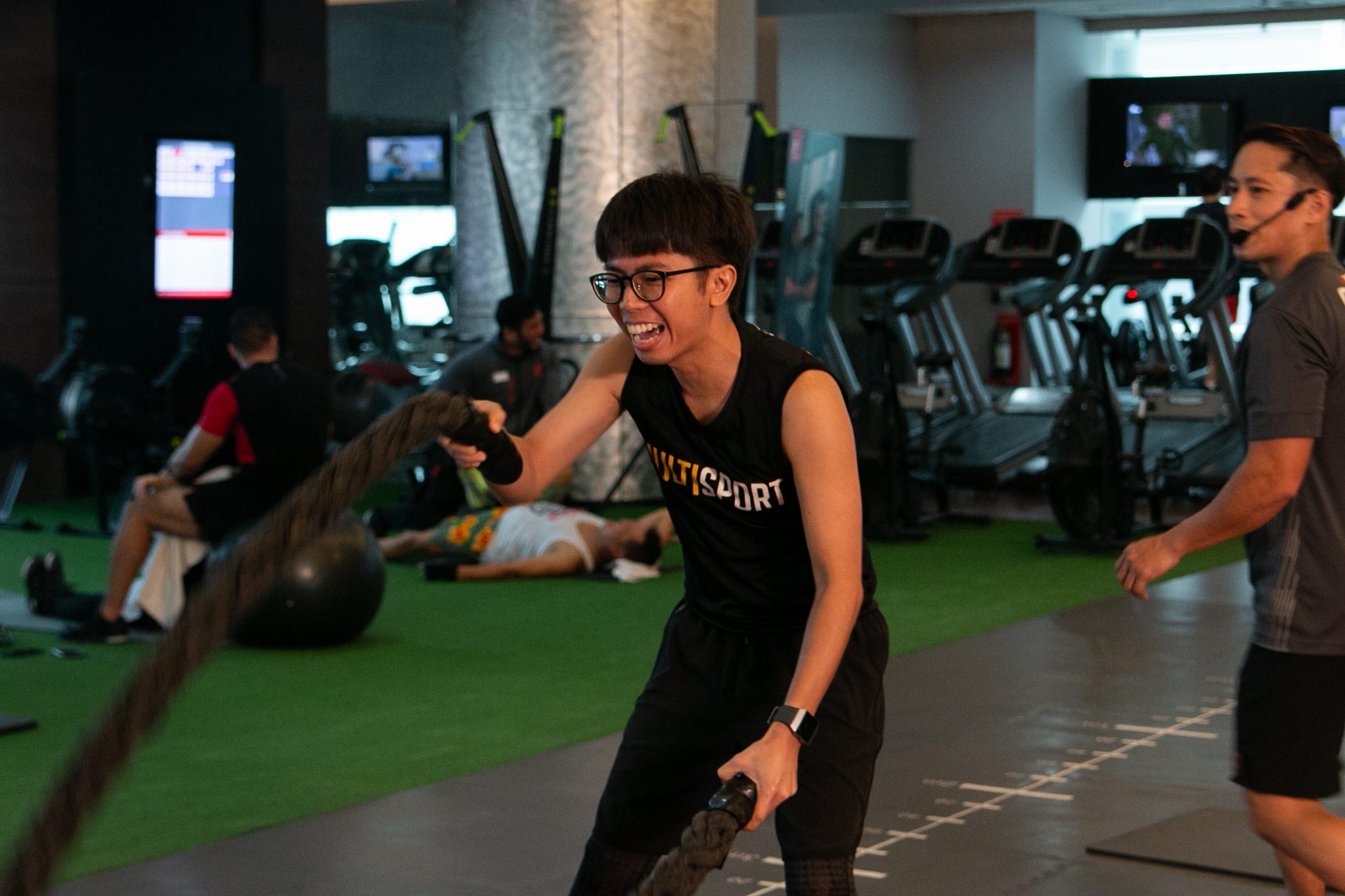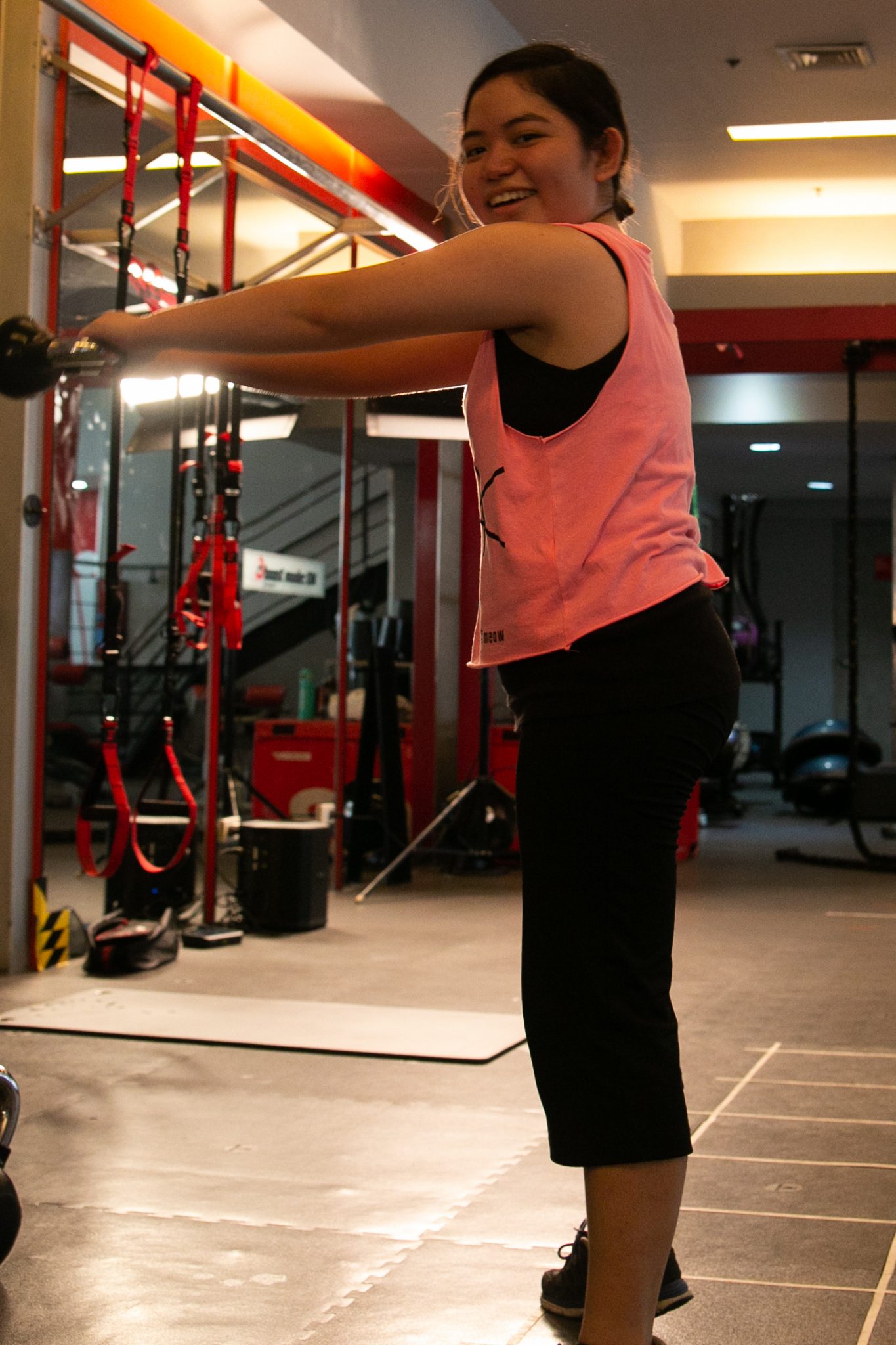 Meanwhile my Multisport.ph co-writer Klyde Manansala went missing for a while but returned determined—to our relief—just in time for the final moments of the workout. It's the kind of class that was tough enough to send almost anyone into a 10-minute lapse but was fun and challenging enough to make you want to stick it out until the end.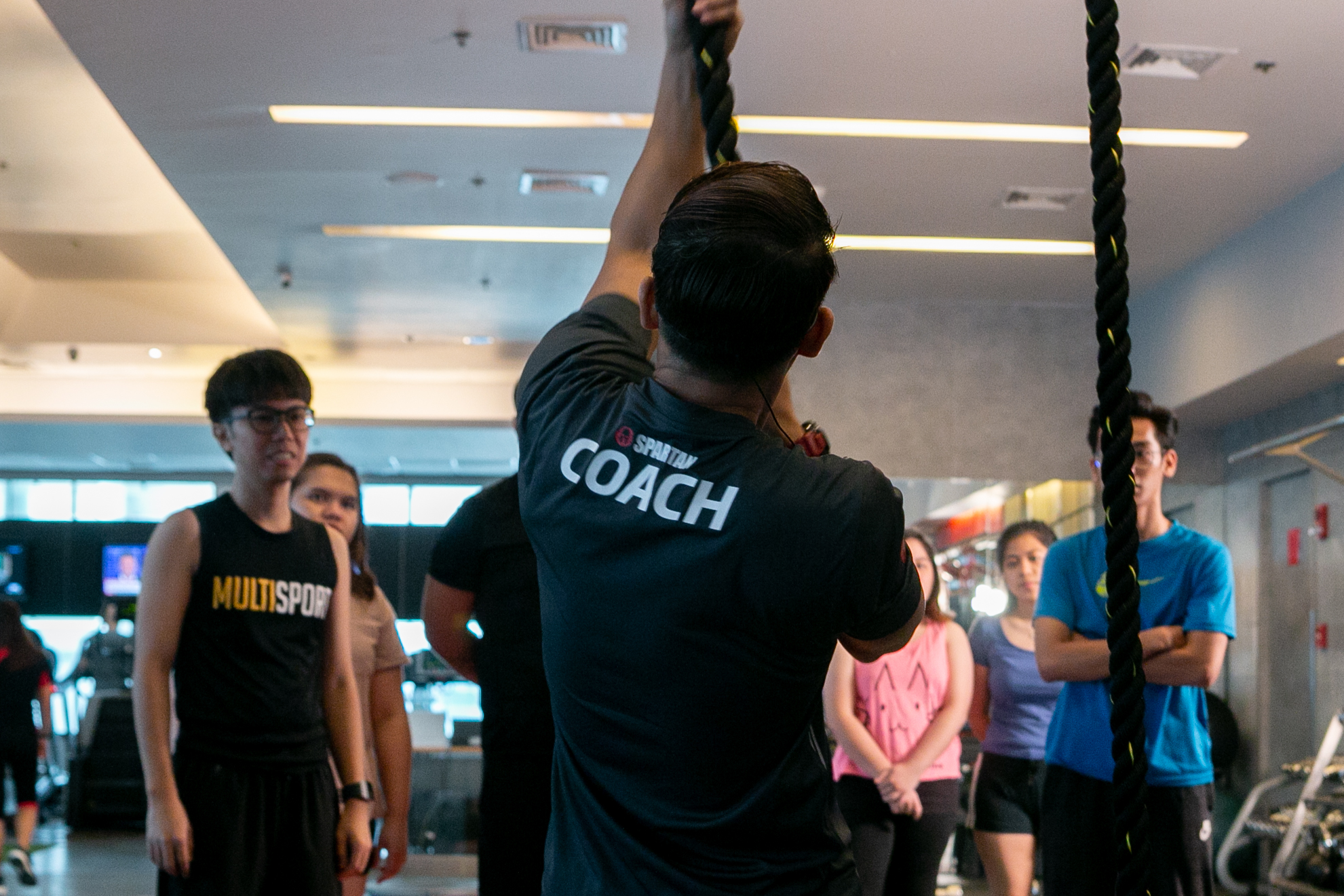 Through all of this, coach Andie was there to help correct our flawed techniques and bad postures, even throwing out words of encouragement when he saw some of us stopping mid-exercise and me staring blankly into space out of exhaustion. "In this workout, you'll notice who has bad posture. That's what I try to correct. You can't go further into the workout with bad posture and the wrong techniques. You're attending this class not only to enjoy but also to learn the right way to do certain exercises," he said.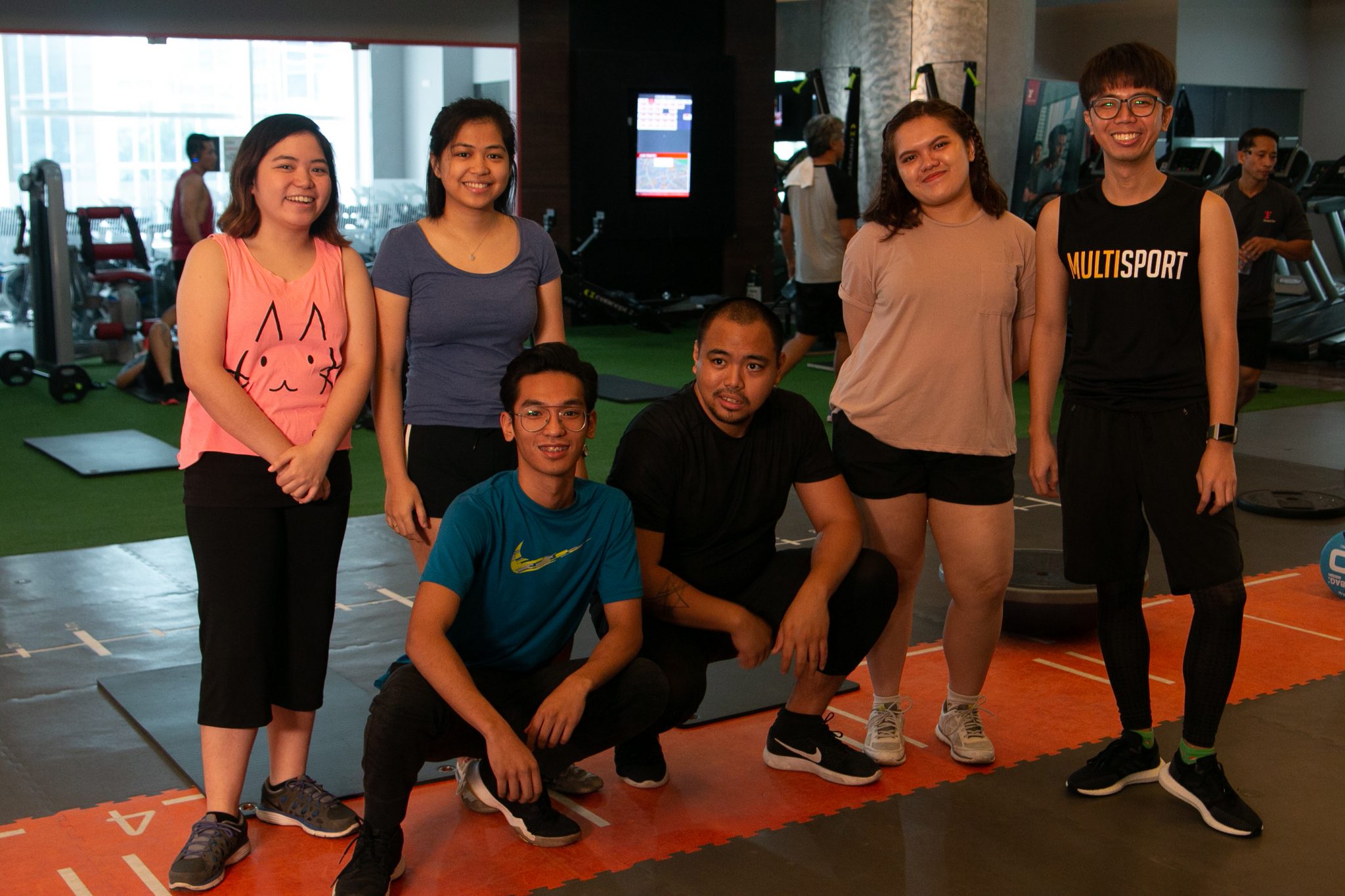 Soon enough we were able to settle into a kind of rhythm, our clumsy circle gradually morphing into a much assured, dignified one. You would've thought we knew what we were doing. And perhaps in our own way and owing to a mixture of exhaustion, pain (which lasted for another two days or so), sweat, emotions, and acquired muscle memory—we probably did.