Politics bleeds into everything and that includes sports. So why shouldn't we bring politics into an arena like the UAAP Finals?
Photos by Tristan Tamayo
Much has been said about the student councils of both the University of the Philippines and Ateneo De Manila University encouraging their respective communities to wear black during Game One of the UAAP Season 81 men's basketball finals.
The idea was simple: It was an act of protest and unity. It didn't matter which school you were supporting; wearing black meant that you were outraged about the violence, impunity, and misogyny that have plagued our country and its people for far too long.
"Win or lose, it's the nation we choose!" the Sanggunian ng mga Paaralang Loyola ng Ateneo de Manila wrote on its Facebook page before the game. It acknowledged the fact that regardless of which school you root for or what you feel about the current administration, it's possible to feel and express that the culture of violence, impunity, and misogyny aren't okay. If anything, the protest sought to bring people together out of a sense of justice and the common good.
University of the Philippines executive vice president Ted Herbosa called it "a stupid idea" on Facebook on the day of the game, urging both school communities to wear their respective colors instead. He said that wearing black would give Ateneans ammunition with which to taunt UP if ever the latter lost—spoiler alert: UP did lose, but not because of the color black—and then went on to add that those who weren't wearing maroon didn't have school spirit.
These arguments alone were problematic enough. But let's complete the thought behind the Facebook post, which has since been taken down. He contextualized the entire thing by saying that basketball wasn't the time or place for other agenda, that the act of protest was disrespectful to the UP Men's Basketball Team (MBT) because it attempted to steal the spotlight from them and adding that, "Sports teaches us life lessons."
I actually agree that sports can teach us life lessons. Through sports, we learn how to be humble in victory and gracious in defeat. We're taught how to respect the rules and each other by playing fair. Sports also teaches us the value of hard work and perseverance.
But beyond all these, sports isn't just about sports.
It's a platform—one that many athletes have used for decades to bring the advocacies they care for into the spotlight. And, guess what, advocacies also count as politics because advocacies stem from issues that arise from politics. If you want to look fondly on the NBA of the 1950s and 1960s, the conversation about color and racism was very much intertwined into the league.
There's a reason the late Red Auerbach's legacy is celebrated the way it is. In 1950, he drafted the first-ever African-American player into the NBA in Chuck Cooper. And then in 1964, his Boston Celtics featured the first African-American starting five. Two years later, he hired his star player Bill Russell as the first African-American head coach in all of North American sports.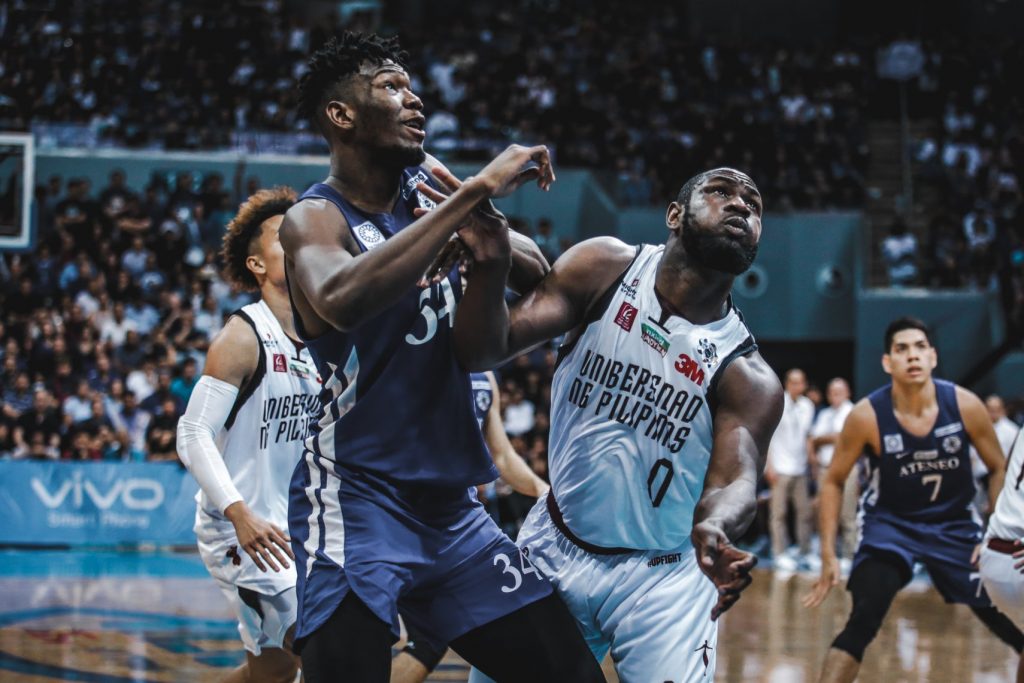 And if that's not enough, Oscar Robertson was a key figure in the NBA of the '60s and '70s, not just because of his stat line. As the president of the National Basketball Players Association during the time, he fought to end unfair practices that kept players on the same team through their entire careers. Without Robertson advocating for the players' labor rights during his time, there would be no free agency today.
Sticking to basketball alone in the last decade, there have been countless examples of players who have used basketball and the resources they've gotten through and from the game to fight for the causes they believe in.
Los Angeles Lakers star LeBron James has been giving back to his own community even before he got drafted to the NBA in 2003. He and his mother created the LeBron James Family Foundation (LJFF), an organization that has since grown and partnered with corporations to support the education of children in need in his hometown of Akron, Ohio.
NBA legend Dikembe Mutombo has been working with his own foundation for over 20 years to help people in his homeland, the Democratic Republic of the Congo, where he opened a hospital, which has helped over 100,000 people. On top of that, he serves on the boards of various organizations, including UNICEF USA.
And then there's Enes Kanter, the New York Knicks big man who has used his platform as an NBA player to openly speak out against Turkish president Recep Tayyip Erdogan and his alleged human rights violations.
Through these examples alone, sports have taught these players to give back to their communities, to share what they have to those in need and to stand up for what is right. So, yes, sports does teach life lessons.
Herbosa and those who agree with him said that the student councils shouldn't impose their agenda on Saturday's game. But they didn't. Regardless of what the UP and Ateneo student councils wanted to do, everyone was free to wear whatever color (or pattern) they wanted to. Neither the Fighting Maroons nor the Blue Eagles were forced to wear or do anything different either.
In fact, the teams weren't even asked to participate in any protest. If the players wanted to protest anything, they were free to do so on their own. If they didn't, then nobody could blame them since they were playing in the finals of the biggest college basketball tournament in the country.
But even if they did want to protest something—anything—they'd be well within their right to freedom of expression as long as they didn't harm anyone. In the US, basketball has had a history of being a stepping stone for these issues to be brought to the national conversation. In 2012, LeBron James, then with the Miami Heat, posted a photo of him and his teammates wearing hoodies, heads bowed, hands in their pockets. This was in reference to Trayvon Martin, an unarmed African-American teenager who was wearing a hoodie when he was shot and killed by a crime-watch volunteer in his neighborhood. LeBron used the hashtags #WeAreTrayvonMartin and #WeWantJustice.
Similarly, in 2014, stars including Kobe Bryant, Derrick Rose, LeBron James, and their respective teams wore shirts that read, "I Can't Breathe," referencing the last words of Eric Garner, who died after getting put in a chokehold by an arresting police officer.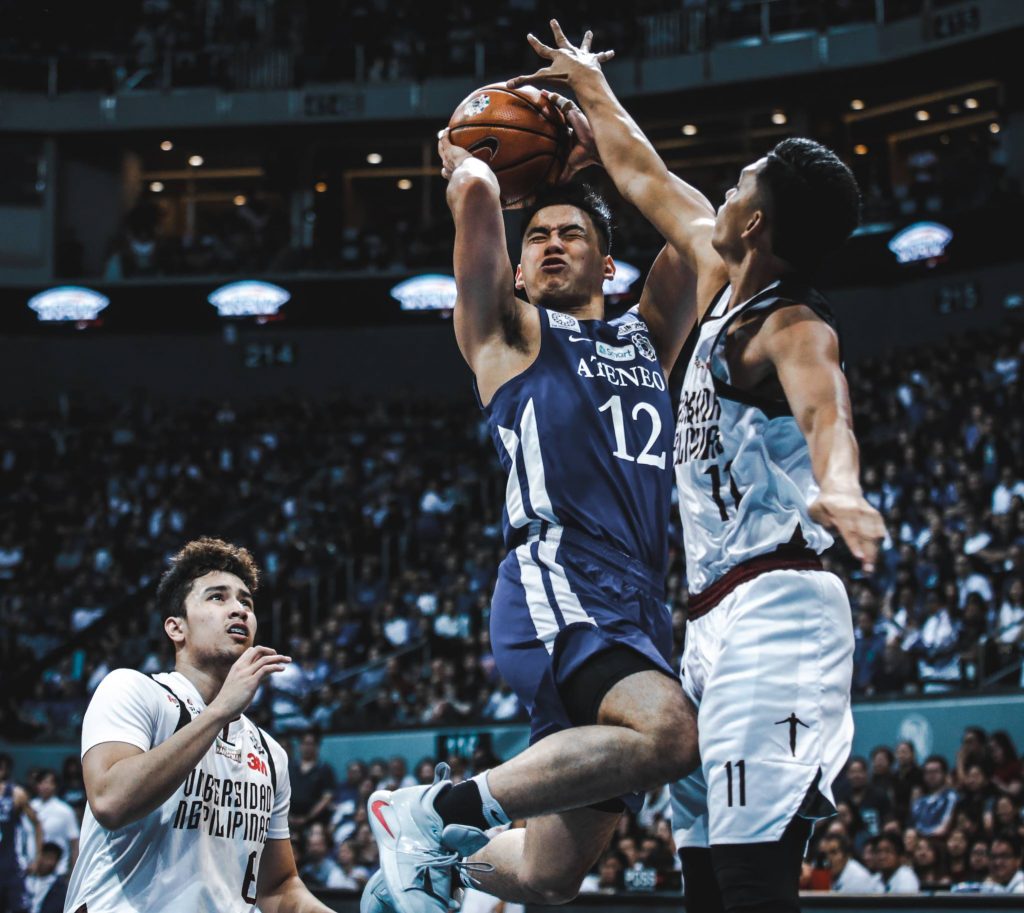 Earlier that same year, the Los Angeles Clippers did a silent protest in the middle of their first-round playoff series against the Golden State Warriors. This was a result of TMZ Sports having released a taped conversation between then-owner Donald Sterling and his mistress V. Stiviano in which Sterling made racist remarks. In Game 4 of that series, the Clippers came out with their warm-up shirts turned inside out to hide the team logo while also wearing black armbands, wristbands, and socks.
These statements were as political as political can get, and they happened within the realm of sports. If sports is so pure and apolitical, then why was it a big deal that both North and South Korea marched under the same flag at the Winter Olympics last February? That's because politics is everywhere. It's not just about the government and its people. It exists at school, in the workplace, within religious institutions, and just about every organization you find yourself in. That includes sports.
To argue that sports and politics should be kept away from one another is to make it seem as if sporting events take place in a vacuum and not in the real world. Through the examples laid above, or Colin Kaepernick's kneeling during the American national anthem during his time in the NFL, these players weren't just being voices of dissent. They were steering everyone's attention towards these issues in order to inspire discourse. That's where real change can take effect—by talking about these things instead of conveniently turning a blind eye because people are supposed to stay in their lane and keep things separate.
Politics can be polarizing, but so can sports. Not everyone can be on the same side of the spectrum the same way that everyone's got their own opinion on concussion issues in contact sports. But isn't that the point? Isn't the point to have these different points of view and then talk about it? In fact, even the mere act of telling people not to make a political statement is a political statement on its own, as filmmaker Kip Oebanda countered in response to Herbosa's argument.
If politics has no place in sports, then former Special Assistant to the President Bong Go shouldn't be allowed to wear a blue "DU30" jacket while he's sitting among the Gilas Pilipinas bench against Iran during the FIBA Basketball World Cup Asian Qualifiers. Following that logic, he should just wear blue to support Gilas Pilipinas. Senators like Franklin Drilon and Sonny Angara as well as senatorial candidate Alan Peter Cayetano shouldn't be shown on the big screen or photographed at the UAAP Finals because they're supposed to just be spectators like the rest of us. But all these people are free to wear whatever they want and to show up in whatever colors they want to wear because that's how democracy works.
Here are two final points that people—including those from both UP and Ateneo—conveniently forget. Making political statements has been part of the UP fabric for generations. The worn-out joke is that every UP student inevitably becomes a rallyista, an aktibista, a tibak. Why single out the UAAP Finals when the UP Pep Squad's performances in the annual cheerdance competition always have political statements and references? And as for Ateneo, well, this community also has a history of being outspoken when national matters are being talked about. Neither community is known for staying silent when these issues arise. Why single out the UAAP Finals?
If the argument, then, is that this is another effort from angry, entitled, self-absorbed millennials to seek attention because this generation is too K.S.P. (kulang sa pansin), isn't it their—our—responsibility to improve the world that the previous generation left them? I could argue that we are where we are because of the mistakes of those who came before us, but that's opening a whole different can of worms altogether.
Sports was never pure. A quick look at your history will show you that the American government encouraged Pinoys to learn American sports like basketball and baseball during the American occupation because it was their way of teaching us discipline (read: distract us from assembling a revolution). It was a low-key way of controlling Filipinos at the time. Anyone who argues otherwise is looking at the world through rose-colored lenses.
You can't separate politics from sports in the same way that politics will always bleed into music, television, and film. Celebrating films like "Heneral Luna" but condemning the choice of wearing black as an act of protest at a UAAP game is a double standard that betrays one's naivety.
There is politics in everything, especially in a venue that unites so many people together and draws so much attention like the UAAP Finals. It's as good a time as any to get people talking about things that matter just as much as the UP MBT's Cinderella story and the Ateneo Blue Eagles' championship defense.