Pledging your hike to a refugee campaign means more people will have the opportunity to reach safer havens
To climb Mount Everest is a dream aspired by many. To reach it is an accomplishment fulfilled by a few.
This is how hiking tour company Trail Adventours described their 12-day hike to Everest Base Camp. Brothers Coby and Guido Sarreal, co-founders of Trail Adventours, have been climbing mountains for more than two decades now. This isn't the first time they've reached Everest Base Camp, but the trip last October with a 10-man strong, all-Pinoy team was a little different.
The reason? It was a hike dedicated to refugees in support of the 2 Billion Kilometers to Safety campaign of the United Nations High Commissioner for Refugees (UNHCR), the UN Refugee Agency.
The campaign is a virtual movement that encourages supporters to step in solidarity with the world's refugees. According to UNHCR, refugees around the world walk an estimated two billion kilometers every year to reach their first point of safety.
"We all have our grand thoughts about changing the world," says Angie Tan-Sarreal of Trail Adventours. "Sometimes it's recognizing how you can help, even in little ways."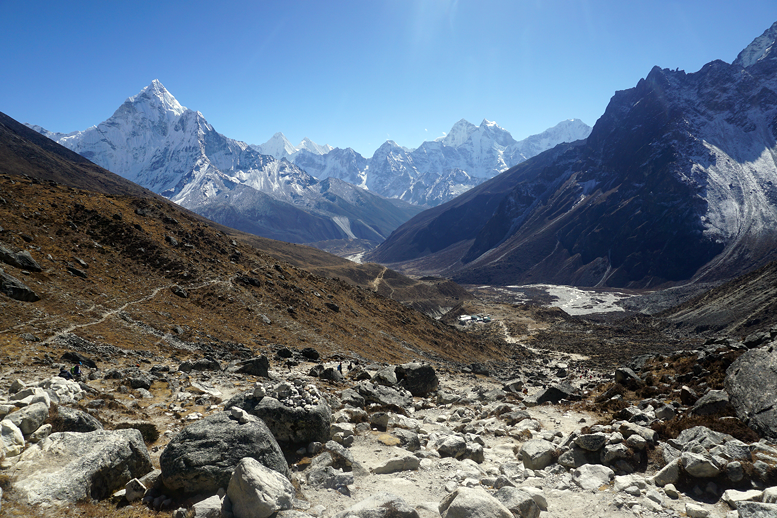 The journey to reach Mount Everest's base camp
Hike for a Cause
As a staunch supporter of the movement, Trail Adventours is taking its commitment a notch higher by organizing a hike-for-a-cause on Dec. 15. For P2,500, participants can join a beginner summit-to-sea adventure to Mt. Gulugod Baboy in Batangas with a side trip to Sombrero Island and help raise funds for forcibly displaced families around the world.
Citing how a simple hike can help impact lives, Tan-Sarreal says, "Imagine if you put yourself in other people's shoes when you have to walk because it will literally save your life. Just being able to reframe hikes a little differently makes you not take for granted the comfort you are enjoying. It makes you not take for granted the fact that you're able hike a mountain freely, and not because you have to cross borders to get somewhere safe."
Interested participants may sign up here.
Subscribe to our newsletter to receive the latest sports news and active lifestyle and fitness features you need