The specialty phase is the final stretch of your training where you cash in on all your hard work and get race-ready
How you approach the last four weeks of your training block is dependent on how you managed to establish your base and built on it early on, ideally, for the past 16 weeks, at least.
This final phase, called the specialty phase, is the culmination of all the endurance, strength, and speed you've gained in the base phase, and continued to develop in the build phase. In other words, cutting corners by spending less time on either of the preceding phases will shortchange the peak fitness you can potentially achieve leading up to race day. In case you haven't realized it yet, there are no shortcuts in endurance training. You reap what you sow and the specialty phase capitalizes on what you've been sowing these past few weeks.
Be specific
As the name implies, specificity is the name of the game during this final training phase. Aside from focusing on race-specific intensities that lead to positive anatomical and physiological adaptations, training sessions should also get you ready for the psychological, technical, and tactical demands that you will most likely face on race day.  For half-distance triathletes, this means more emphasis on open-water swim skills (whether via pool simulations or actual open-water swimming), more rides spent on your time-trial position as well as dialing in your pacing, nutrition, and hydration strategy so that all these details become second nature on race day.
This is also the best time to schedule lower-priority or "B" tune-up races and use them as training races, precisely for the purpose of honing your race-specific skills, race day routine, time-saving transition tricks, and mental preparedness. Just be sure to adjust your training for the week to accommodate a weekend race followed by a lighter session in the succeeding day or two to allow for ample recovery and unhampered progress.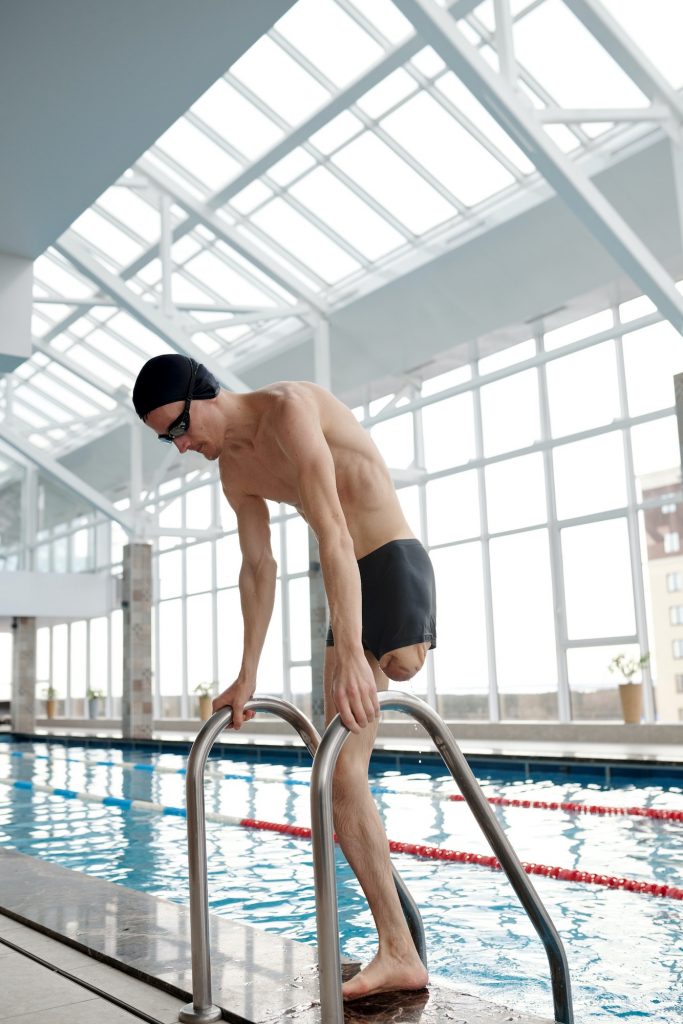 If racing is not possible, you might want to consider organizing a training camp instead. It can be as short as a day trip up to a week or more, depending on your time and logistical constraints. Whether alone or with a group, be sure to choose a venue that is conducive for training in all three sports. If setting up your training camp at the actual race venue is impractical, consider having it somewhere that has access to a nearby beach, especially if you feel that your confidence in open-water swimming needs a boost.
Organizing an out-of-town training camp with your teammates or training buddies is not just a great opportunity to make your race simulations more realistic but it's also a fun way to take the boredom out of your structured training week, with the added bonus of boosting each other's morale as race day approaches.
Rest is best
Aside from the race-specific nature of the workouts during this phase, you'll also notice that although the workout intensity is high, there is a greater emphasis on recovery compared to the previous phases, especially when you start tapering during the last week or two before the race. This is because the key to unlocking your peak fitness is by introducing a layer of freshness into the mix. Assuming you've done the hard work of loading up during the past 16 weeks or so, now is not the time to try to squeeze in more training because it will only add to the negative physiological and psychological stress that we are trying to minimize as the race gets closer.
Without ample recovery, you could run the risk of not feeling as fresh as you should be coming into the race and miss your peak altogether. Keep in mind that the magic happens during rest, not while you're working hard, and that this is the sort of magic that is backed by science. It's never fun to let all that hard work go to waste just because you second-guessed your training (and science) and decided to do more than you should too close to race day.   
Final four
Ideally, I would recommend eight weeks for the specialty phase but due to our time constraints, I've prepared a training plan for these last four weeks, including a tapering strategy for the week before as well as race week. For those who would like to train along, you can download the four-week speciality training program here.
In case you have any training-related questions, feedback, or suggestions for future articles, please drop me a note on the comments section below or e-mail me directly at [email protected]. Best of luck to all Alveo Ironman 70.3 Davao participants.  Finish strong but don't forget to smile for the cameras!