These creatives tried out the rebranded Pickle Healthy Delivery's weekly menus for size—and the results will give time-crunched cooks plenty to think about
Photos by RG Medestomas and Nimu Muallam
Dining habits today have changed so much given the faster pace of lifestyle Filipinos are experiencing. Contending with daily commutes and the demands of a challenging career are leading obstacles to consistently eat healthy, wholesome, and nutritious meals.
To their absolute credit, many health advocates have taken it upon themselves to offer services that lift the burden from those who may want to eat healthy but don't have the time or commitment. One of them is Pickle Healthy Delivery, "a healthy meal delivery service offering gourmet calorie-controlled, macro-balanced meals with 100 percent all-natural green juice," says marketing associate Ali Afalla.
Pickle started out in October 2015 but rebranded itself in January 2019 with three new meal plans—Signature, Lean and Clean, and Performance—and two juice boosts "designed to help people achieve their goals by eliminating the guesswork in dieting and nutrition," says Afalla.
The prices are relatively straightforward and, depending on your chosen plan and calorie requirements, can range from as low as P1,260 for a three-day subscription up to P3,850 for a five-day subscription. What's great is that the meal choices are customizable and Pickle Healthy Delivery takes into account any food sensitivities and allergies to assess whether you are eligible for any of their meal plans. For example, one of the original editors assigned to review the Lean and Clean meal plan was turned down because of her gluten intolerance—a gesture that takes into account long-term health over profit.
So with all the meal delivery services available today, what makes Pickle Healthy Delivery stand out from the rest? With the help of Multisport colleagues, we took two of their meal plans—the Lean and Clean meal plan for individuals who are moderately active and the Performance meal plan for those with an active lifestyle and a specific body composition in mind—for a test run to make it easier for you to understand their ethos and choose exactly whether it works for you or not. 
What he tried: Lean and Clean meal plan, 1,800 calories
Fitness routine: Works out three times a week
I tried the Lean and Clean diet for a week and based on the calorie calculator, I needed the 1,800-calorie plan. For my special request, I opted for no-dairy and no-mayo options and also added a Burn juice to help lose excess weight. The sign-up process was easy, the information on the website was clear, and I didn't encounter any hiccups. I also chose PM delivery so I wouldn't encounter delays in case I need to leave the house early in the morning. Since I run my own business, I operate on a flexible schedule, but I make sure I get to work out three times a week.
I liked the meals that I received because there was always variety. The protein I had were either fish and chicken, and not once did I feel like I was getting sick of the taste—I actually enjoyed the dishes. I thought I would feel hungry, but to my surprise, I'd always feel satisfied after a meal.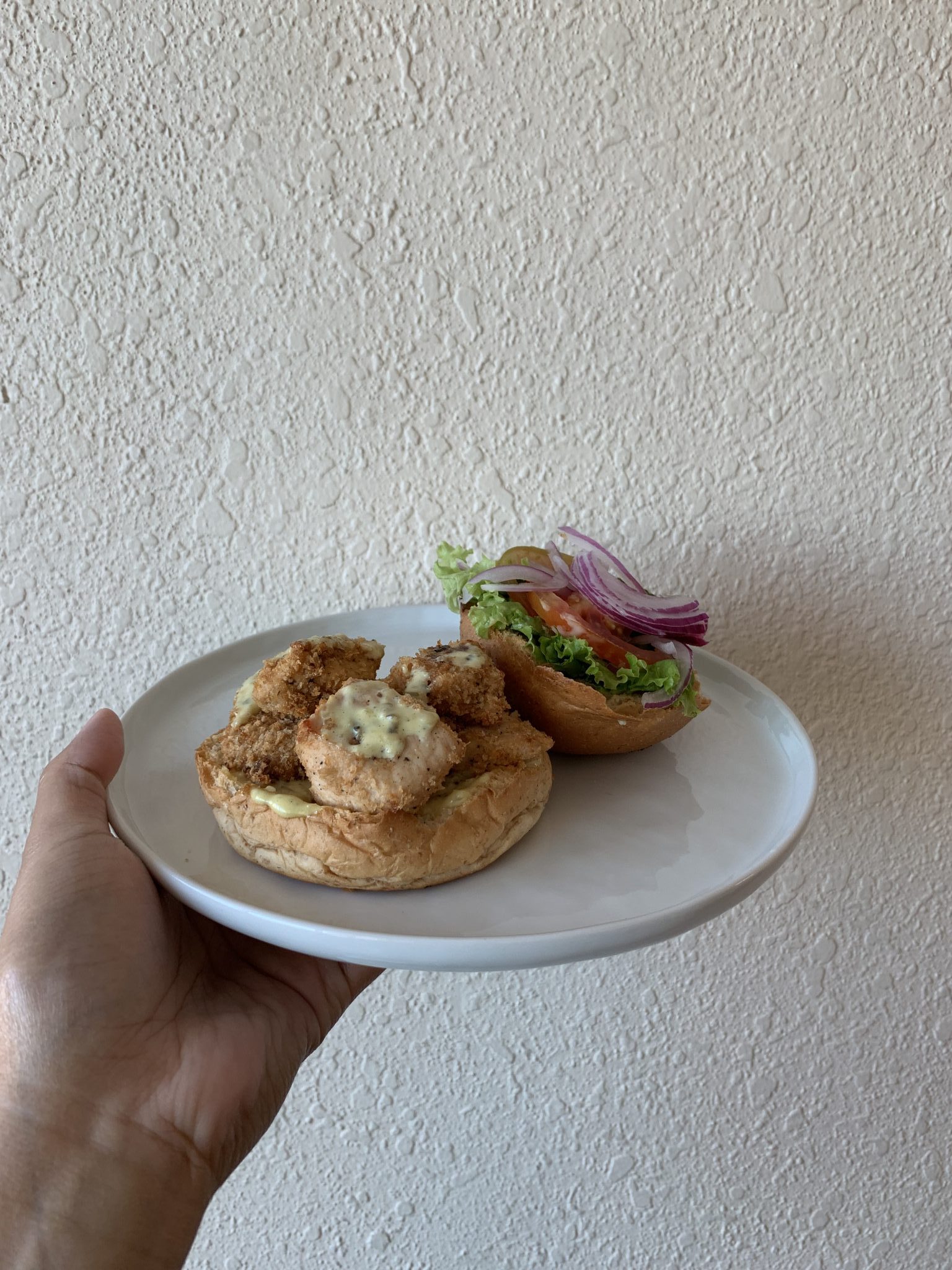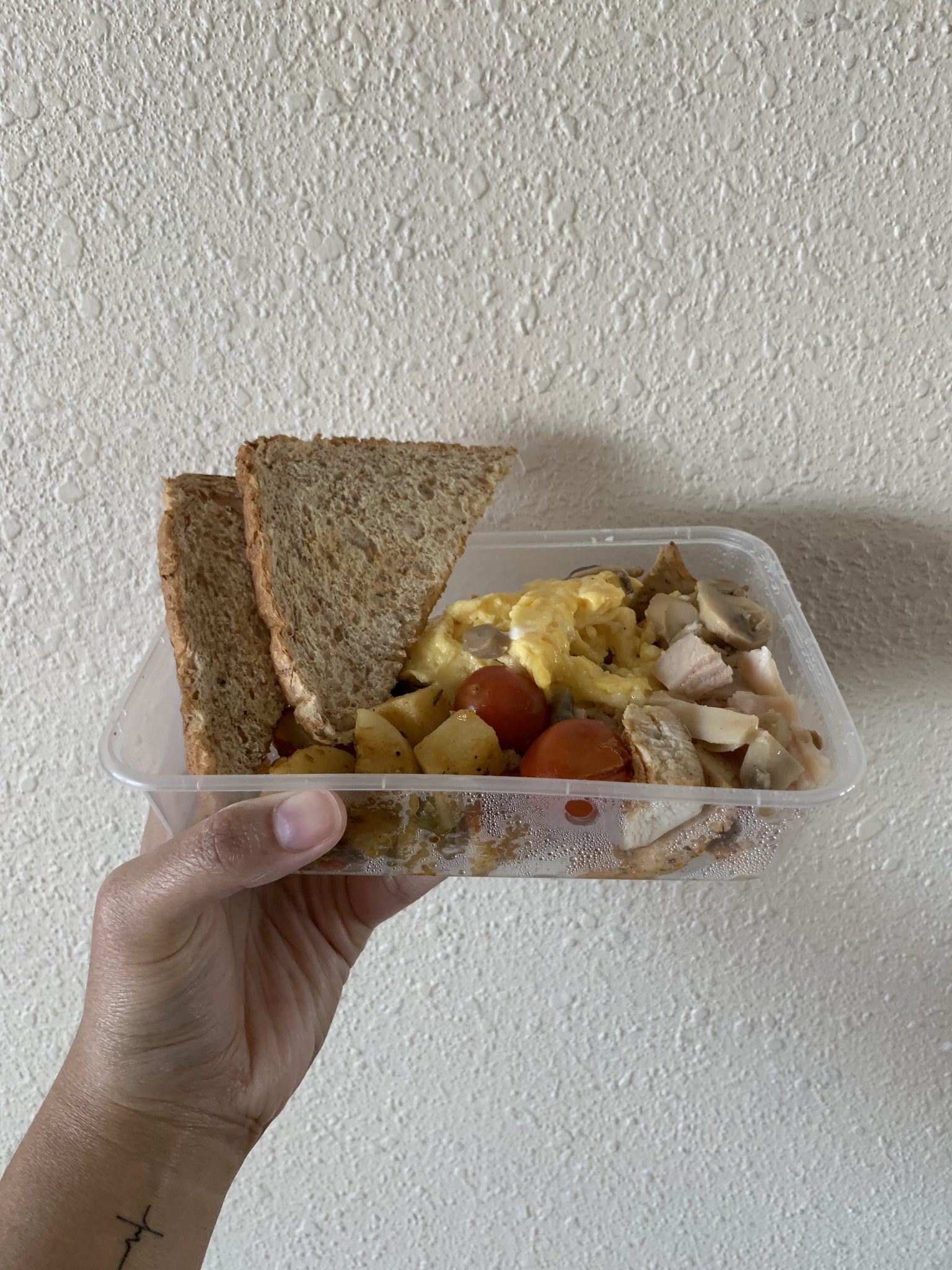 I just noticed some inconsistencies with the meal plan. On the website, it said that the Lean and Clean is also designed for people who have hypertension or diabetes, but the snacks were not appropriate. On the first day, I got peanut butter crackers—not so bad. On the second day, I got five pieces of Cream-O as my snack and this really surprised me because this was not dairy-free or diabetes-friendly at all. Another thing I noticed was that I had mayo-based dressing for my first meal and on the third day, I had cheese in my lunch. It's like my special requests were ignored or forgotten for a few days.
The Burn juice was great. It tasted good and it kept me alert. On some days, I would use it as a pre-workout drink. When it came to the weight loss bit, I felt like the first five days were not enough to give proper feedback. But I definitely felt better that I was able to let go of beef for a few days, I even felt like I had more energy.
All in all, the meal plan was okay. I just wish they'd be more mindful and consistent with how they handled special requests. I'd also want to recommend that they provide a detailed list of ingredients per meal so it's easier to track for the person consuming it—like if it was really cheese or if it was plant-based.
Javier Lobregat, 25, photographer and videographer
What he tried: Performance Meal Plan, 1,800 calories and a Burn Boost juice
Fitness routine: Just started working out regularly again. Aside from that I bike to work and still do cheerleading
My editor asked if I wanted to review a meal plan for a week. Who doesn't want free food, right? I just started working out regularly again, so we figured that I can take the 1,800-calorie performance meal plan with their Burn juice.
With several delivery options available, I chose my meals to be delivered to the office in the morning every day and as promised, it always got to the office lobby at around 5 a.m. accompanied with a text saying that it has been delivered. The meals came in nice black plastic containers that were tightly secured, which gave me the idea to take them home and reuse them. They also used glass bottles for the juice. Plus points for great, sustainable containers.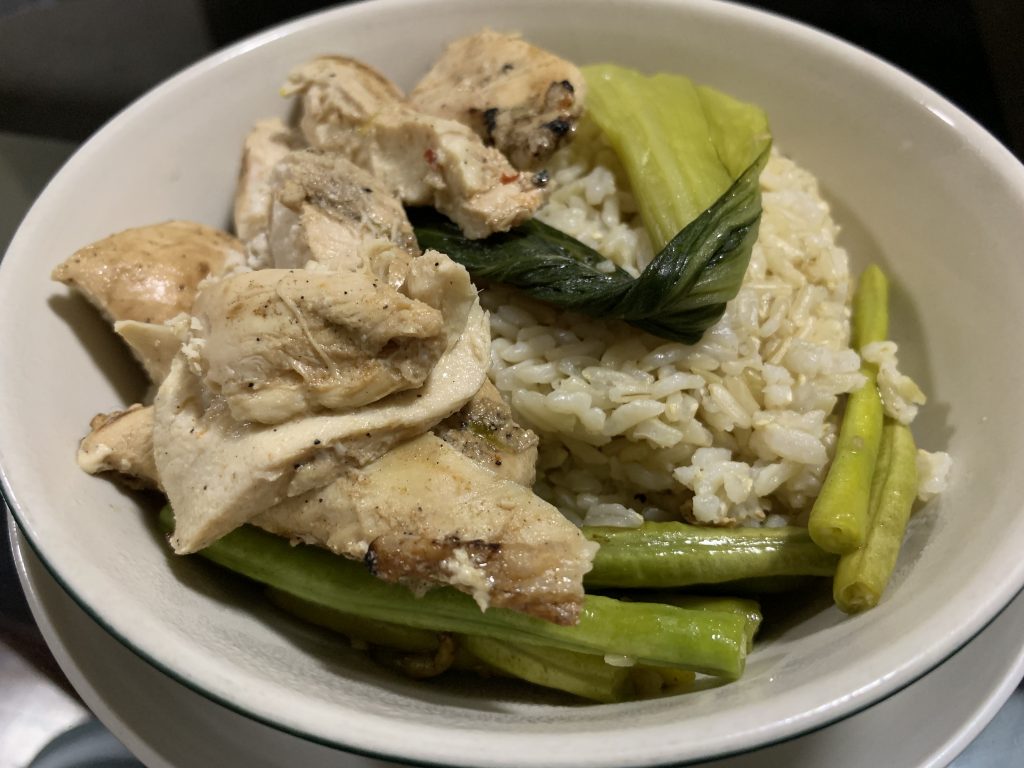 I guess out of all the meals throughout the week, I was particularly pleased with their chicken and beef options because of the accompanying sauces. They didn't taste dry. The fish meals and the salads were a hit or miss—mostly because they'd taste bland, especially the bangus. The snacks were a mixed bag. "Trail mix" was actually Boy Bawang. There was also this muffin, I forget what it was called, but as soon as I took a bite, I decided to pass on it.
This is the first time I've tried a meal delivery service. It's pretty convenient that you don't have to think about what food you're going to eat for a week, but it can get a little pricey, too. In terms of the 1,800 calorie limit, I don't think it mattered much in the gym because I do it early in the morning, which means I gym fasted. But throughout the day the meals were enough to sustain me.
What she tried: Lean and Clean meal plan, 1,800 calories and Burn juice
Fitness routine: "I work out six times a week. I'm into all kinds of exercises. On weekdays, I go to the gym every morning (weight exercises and treadmill), then do yoga after. I also do Pilates, spinning, boxing, and TRX. On weekends, I run 10 kilometers."
I'm usually up around 6:30 or 7 a.m. depending on my yoga and work schedule. One rule I definitely have is to drink a cup of coffee before I can fully function (obviously, coffee is my pre-workout "meal"). Even though I have a very active lifestyle, I do not consider myself a healthy person. I eat everything (well, except maybe red meat). I don't have a strict diet. I love pizza. And I super love pasta.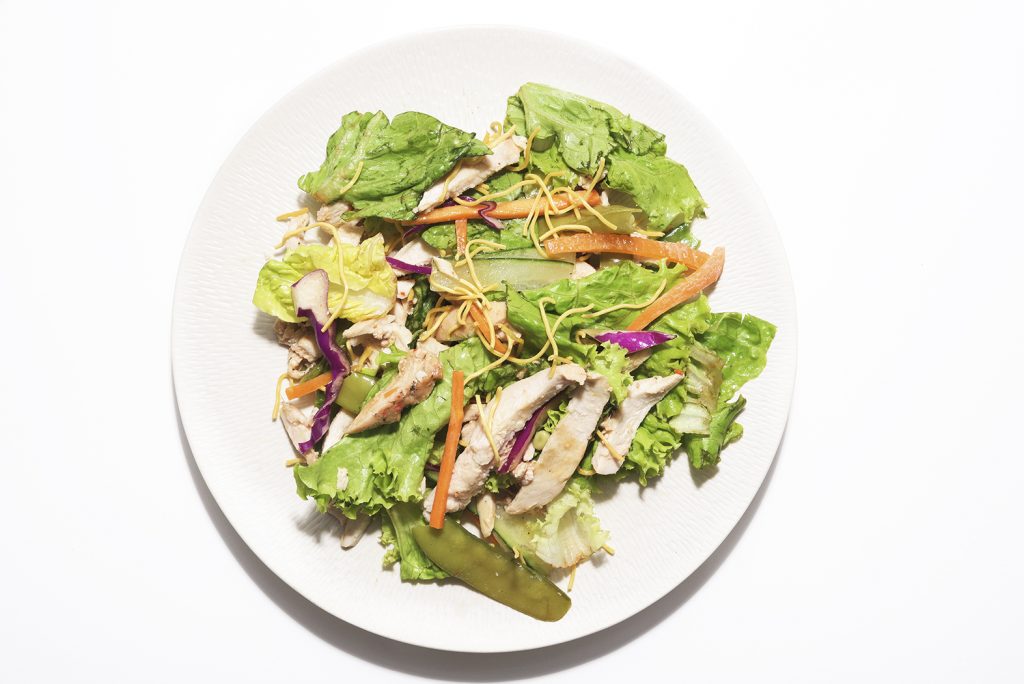 I think the number one rule you can do to be healthy is to remove refined carbohydrates and reduce or replace the amount of grains and sugar with vegetables and lean meat. According to its website, the Lean and Clean plan is recommended to those who are looking for a diet that is low in sodium, sugar, and cholesterol. The meals are calorie-controlled, macro-balanced ,and designed for those who have hypertension and diabetes.
I was pretty sold on it. The 1,800-calorie diet plan consists of three meals (conveniently packed in microwavable plastic containers), a snack, and a bottle of Burn juice.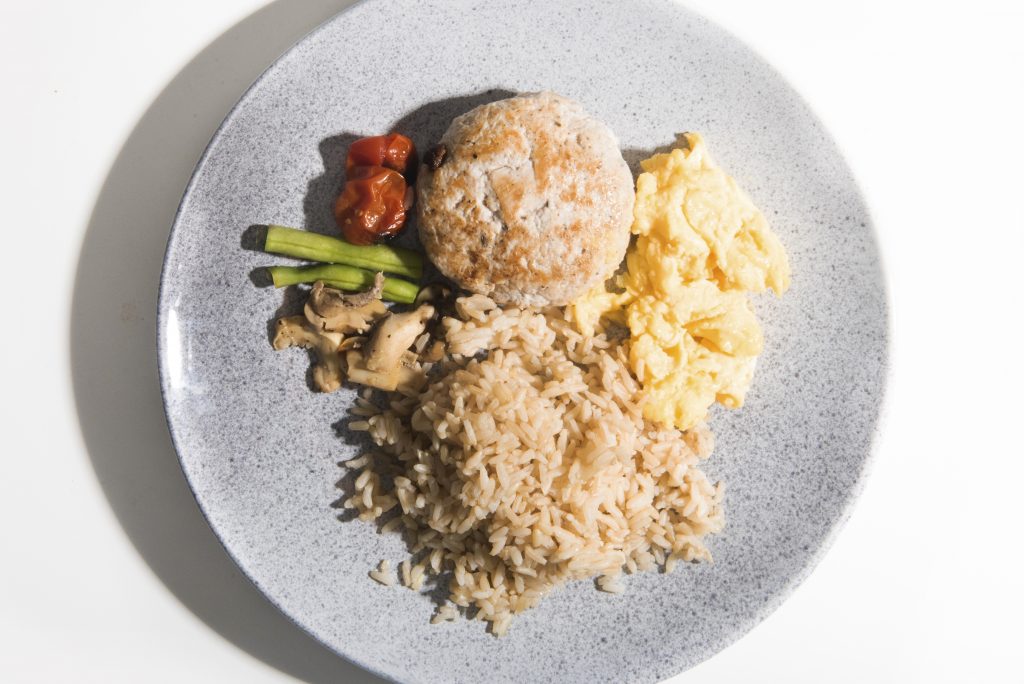 The food proportions were just about right. The meals were filling and I didn't feel deprived at all. What I also liked about Pickle is the variety of the meals. On Monday, I had brown rice with grilled Indonesian fish. On Wednesday, I had the five-spice chicken with vegetables. They also have pasta, sandwiches, and salads. The vegetarian falafel rice meal was my favorite. As a result, I felt lighter and more energized during my workouts.
The downside of most meal plans is the flavor. Some of the meals I got lacked flavor (maybe because of the low sodium content). The chicken sausage patty was dry and it felt like was like eating rubber. I was not a fan of the snacks, especially the pepper cornbread.
But overall, it was okay. I just love the idea of healthy and balanced meals and that it can make a difference in my workout and daily routine.