Understand how your menstrual cycle and "hormone dance" plays a role in your athletic performance
Photos by Sora Shimazaki and Alina Blumberg/Pexels
Fact: Females are more complicated than males.
Another fact: Although research on this topic is relatively new, it's safe to say that the rise and fall of female sex hormones in a woman's body significantly affects athletic performance.
As a female endurance athlete, understanding your body and knowing how to "go with the flow" of your hormones each month can spell the difference between a crappy race or workout and a hard-earned PR.
Your monthly visit from Aunt Flow
To understand your monthly cycle, let's take a trip back down memory lane to one of your sex education classes. Every female body is unique and so is the length of her menstrual cycle as well as the length of her cycle from one to the next.
A normal period ranges from 21 to 35 days but for the purpose of simplicity, let's assume a cycle of 28 days. Each cycle is divided into two phases: the follicular (egg development) phase and the luteal (preparation of the uterine lining for implantation) phase.
Day 1 is that first day of menstrual bleeding (bright red blood flow), not spotting (usually a light pink or brown discharge). Ideally, a 28-day cycle has 14 days each for the follicular phase (Days 1 to 14) and the luteal phase (Days 15 to 28). But again, the menstrual cycle can be more complicated than this, with the two phases being longer or shorter than the average 14 days.
The dance of the estrogen and progesterone
The two main hormones involved in the menstrual cycle is estrogen and progesterone. Assuming an ideal 28-day cycle with equal parts follicular and luteal phases, at about day five or six, estrogen, which is produced in the ovaries, increases slightly. By Day 12, estrogen reaches its peak, which triggers a surge in the production of another hormone called luteinizing hormone, which signals ovulation—the release of an egg from the ovary to the fallopian tube. After ovulation, estrogen drops but soon rises again.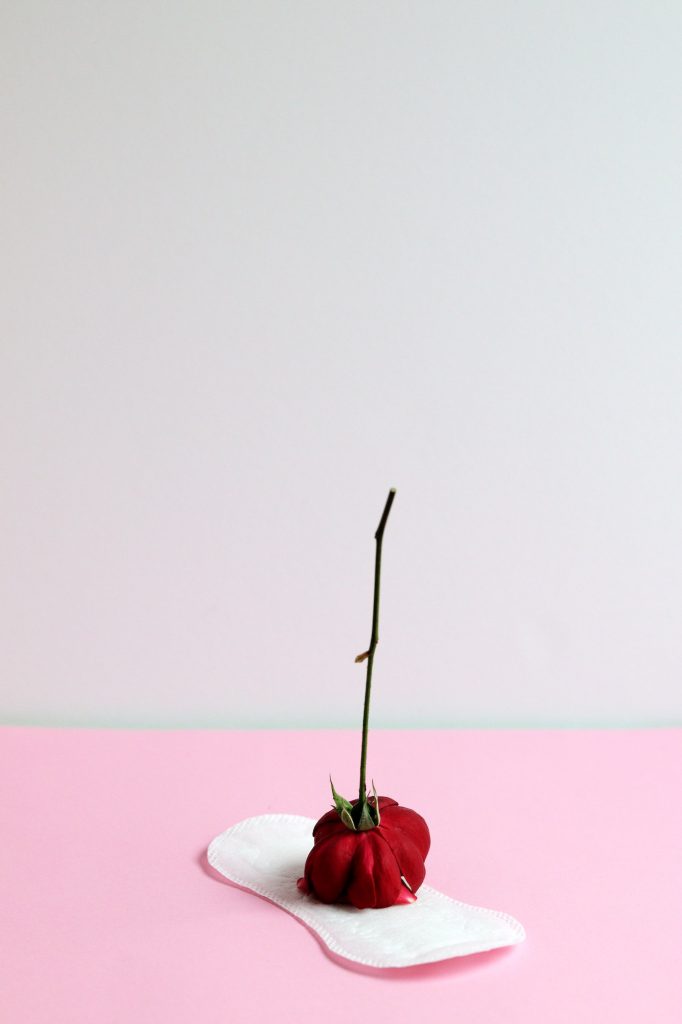 During the second half of the cycle, progesterone takes the lead. After an egg is released from the ovary, what remains is the corpus luteum where progesterone is produced. Its main role at this point is to prepare the uterine lining for possible implantation of a fertilized egg or embryo in the case of a pregnancy.
But whether or not a woman gets pregnant, both estrogen and progesterone levels are at their highest usually five days before the period. This is around the time when most premenstrual symptoms are experienced. If no fertilized egg is implanted, progesterone levels go down and the uterine lining starts to shed itself, also known as "progesterone withdrawal bleeding" and we are back to Day 1.
Blame it on the hormones
So what does this mean for a female endurance athlete? Whether you actually notice it or not, there are certain times in the month when you feel like "blah" and other times when you nail a key session or ace a race and feel like a rock star.
While you can obviously just enjoy the spontaneity of it all, most athletes (type-A or not) are motivated by the fact that they are in control of the outcome of their hard work. In the case of female sex hormones, particularly estrogen and progesterone (note that other hormones have their effects on performance, too), they are known to affect how you metabolize carbohydrates, fat, and protein, how much plasma is present in your blood, and how you deal with heat stress.
These are all crucial processes that need to be managed effectively for optimal performance and even just to stay safe and healthy while doing the sport you love. To simplify, we will refer to the mid-luteal phase as the high hormone phase, and the early follicular phase as the low hormone phase. 
Estrogen is your fat-burning buddy
A high level of estrogen is known to spare your glycogen stores and favor burning fat for fuel and is therefore a great secret weapon for full-distance triathlon events and ultramarathons. But have you ever experienced that day when, try as you might, you just can't bring yourself to hit your higher-end power or pace targets?
If this happens during your high hormone phase, the reduced carbohydrate oxidation as a result of having high levels of estrogen could be the culprit. The good news is that there's a way around it. All you need is to supplement with a high carbohydrate food source like an energy gel in order to get a similar high-intensity performance during a workout or, more importantly, during a race.
Progesterone, the protein cannibal
Having high levels of progesterone promotes protein catabolism so pre-workout branched-chain amino acid intake is important during the high hormone time of the month. Protein consumption for recovery is crucial, too, especially because our recovery window is much tighter than men. Women return to basal metabolic rates within a few hours, making the 30- to 60-minute glycogen window for consuming protein and carbohydrates after hard and/or long training sessions a race in itself to ensure speedy recovery.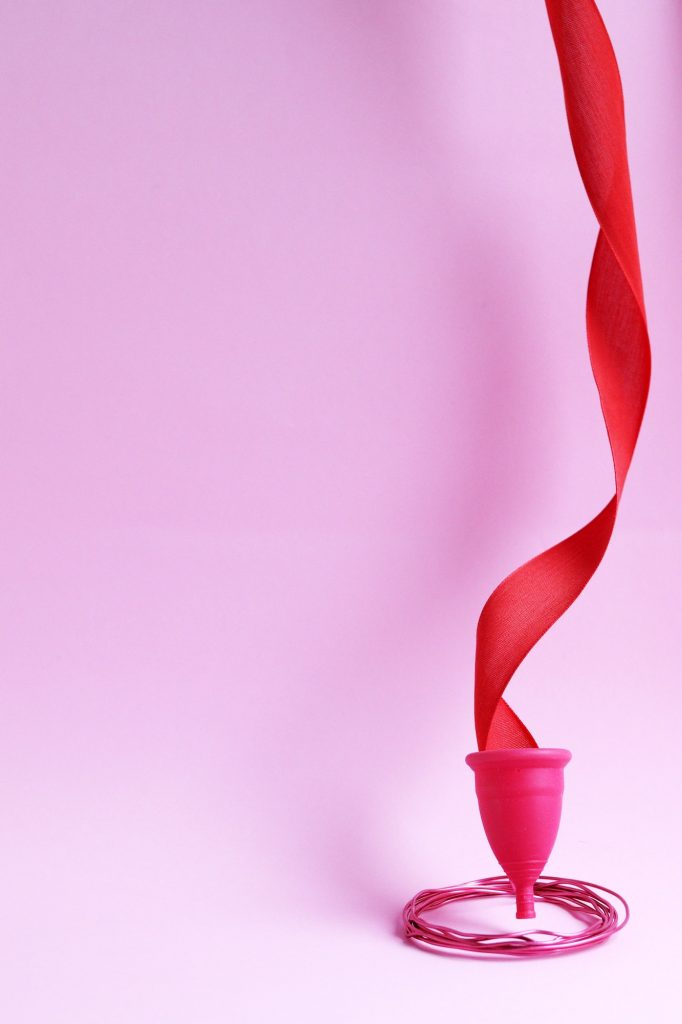 Beating the heat
When estrogen and progesterone levels are high, plasma volume (the fluid portion of blood) goes down by eight percent, which makes blood thicker. During endurance events or workouts, we need to maintain a higher fluid volume compared to solutes (sodium, potassium) in order to keep up with the demands of our hard-working bodies.
To make matters worse, women are predisposed to hyponatremia during the high hormone phase because progesterone increases total body sodium losses. And as if that wasn't enough of a handicap, core temperature is also slightly elevated, again, thanks to progesterone. This screws up the whole thermoregulation process; sweating is initiated at a higher core temperature and thresholds that trigger vasodilation are likewise altered. Heat tolerance is decreased, which could lead to early onset of fatigue.
So ladies, if you know how to track your cycle and you know that a hot and humid race day falls within your high hormone phase, be sure to include heat acclimatization and practice your hydration strategy during training, and pay extra attention to your hydration needs before, during, and even after the race.
When to race
Common sense and personal experience will tell you that racing while on your period is probably the worst thing ever. You're bleeding, bitchy, and bloated. Why would you possibly want to race when you feel that crappy? But science says otherwise if your priority is to be able to perform at your best hormonal state. Because your low hormone phase occurs during the start of your period (early follicular phase), this is the time when you are least likely to experience the negative effects of estrogen and progesterone on your performance.
That said, you will need to be extra mindful about packing some feminine hygiene products (tampons are highly recommended over sanitary napkins) in your special needs bag, especially when racing in long distance events such as a full Ironman. For half-distance triathlons and marathons, you may be able to get away with just using a product that's designed for a slightly heavier flow. For century rides, well I guess your jersey back pockets now have a new purpose in life.
If you're thinking about modulating your menstrual cycle through the use of oral contraceptives, consult with your doctor first and ask about possible side effects of the specific pill you will be taking. And keep in mind that being on the pill is like being in your high hormone phase during the race so prepare accordingly.
Every woman's body is different and although it's good to use an ideal cycle to help you understand what's going on in general, it would be good to pay attention to what you're actually experiencing in your own unique cycle. Take note of how you feel from Day 1 until the end of your cycle to see how that correlates with the phase you are in during your cycle.
Once you see a pattern, you can use the suggestions mentioned in this article to help you cope with your estrogen and progesterone highs and lows with the least amount of disruption in your training plan and race schedule.
Have some female-specific training questions, feedback, or suggestions for future articles? Please feel free to drop me a note in the comments section below or on any of our social media platforms. You can also e-mail me directly at [email protected].