In the words of Mabel Demavivas, choosing a mentor who will guide you to the finish line can make a difference
Photos by Kuya Lifeguard, Cat Trivińo, Roanne Hallig, Ervin Jared Reyes, and Andrew Delano
I met Mabel Demavivas after I crossed the finish line of TBR Dream Marathon in February. My husband Wowie introduced her to me that day. They both met through one of their scuba diving experiences in Anilao, Batangas. I knew little of Mabel then but getting to know more about her now through her adventurous multisport journey made me admire her.
She caught my attention when she finished first in her first triathlon race at SubIT Sprint 2019. "It was just last month when you were riding to Naic wearing rubber shoes! Newbie no more," said her coach Don Velasco.
How did she do it? From my point of view, Mabel has a tenacious passion for both efficiency and discipline. What makes her successful in almost everything she does is her focus towards achieving what she sets her mind and heart on. She also has the drive to help and inspire others around her through her multi-faceted journey in life. Certainly, Mabel can qualify as a budding new generation role model for our triathlon community.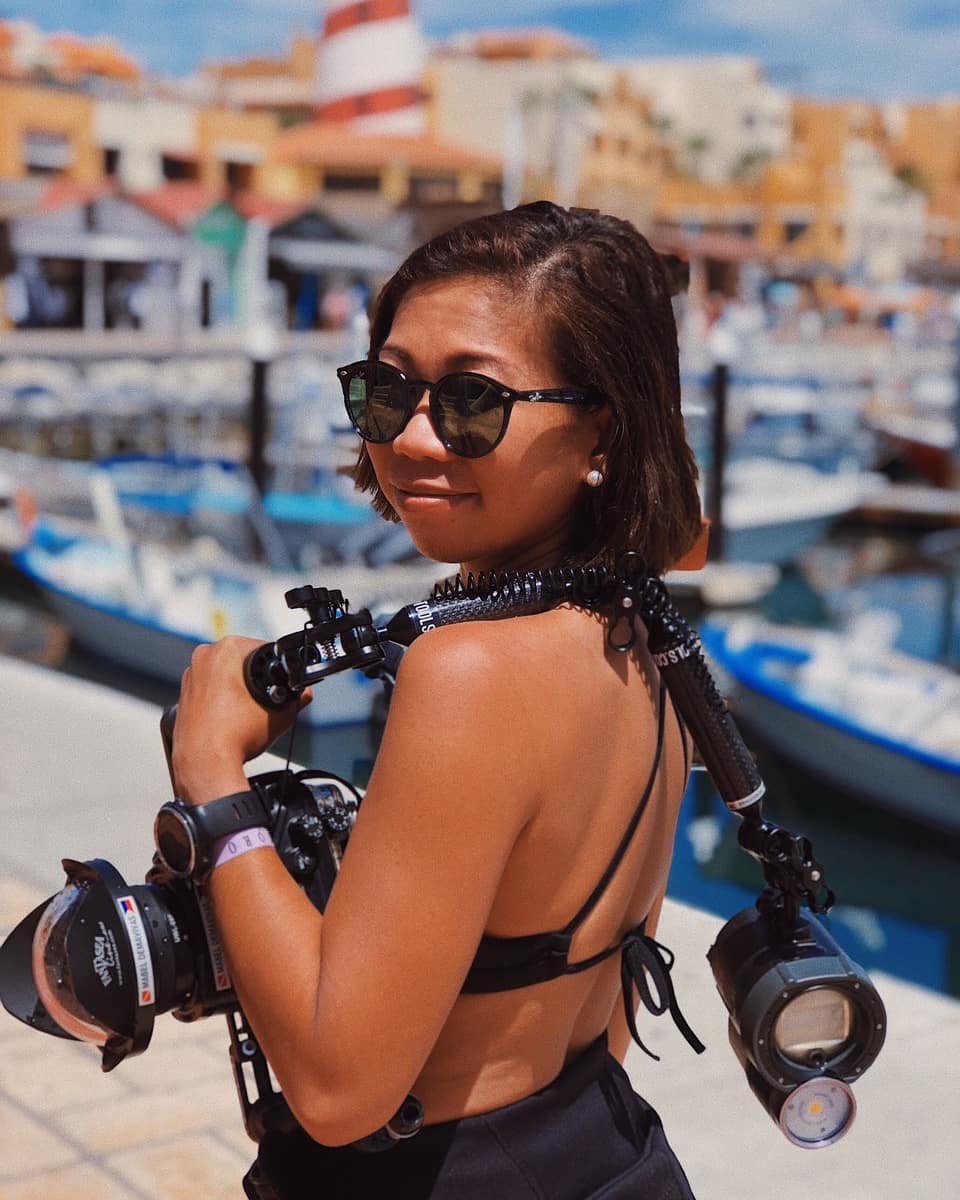 I'm one of those people who always end up having a lot on their plate. Professionally, I work as a financial advisor and as a property investment manager and I love that my work provides me time to have holistic development. In other words, I'm able to attain balance in my physical, social, emotional, mental, and spiritual growth.
This state I'm in gives me a sense of achievement. Being able to maintain equilibrium despite doing different things at the same time may be one of the reasons why I got attracted to multisport. One thing I learned about doing this balancing act is that we cannot give 110 percent effort all the time because eventually, we will bonk even before we finish our goal, which is the same with endurance sports.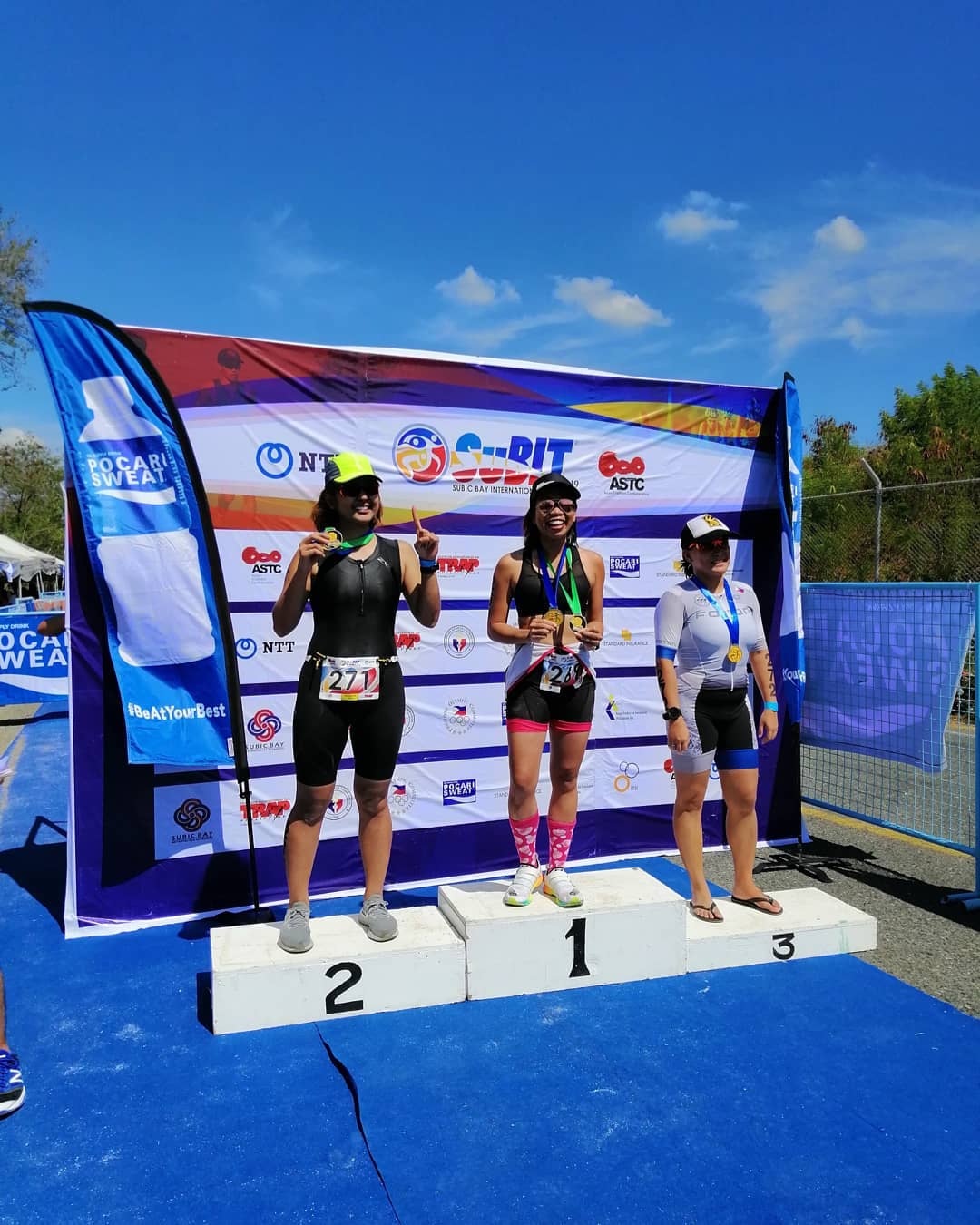 Your first love is the ocean. What do you enjoy about it and how did it lead you to triathlon?
"I burn, I pine, I perish." It is the Shakespearean way of expressing love at first sight, and this sums up how I felt after my first dive in Anilao, Batangas. I think it's serendipity that someone whose first name means "beautiful body of water" fell in love with the ocean. There is mind-blowing beauty down deep and I'm strongly drawn to see and learn more about marine life and how this world depends on the ocean.
Two years ago, I was sidelined from diving for a little while and that was a bit depressing for me. Running became my refuge. My legs suffered from all the pounding. I was advised by friends and my physical therapist to include swimming for cross-training. How did I get into cycling? It was mid-last year, through my efforts to reduce my carbon footprint when doing errands around the village, when I bought my first folding bike. My first pedal strokes were taught by YouTube. After some coaxing by friends to start doing triathlons, I finally got a road bike. As a late-bloomer cyclist, I missed a lot during my childhood. I feel like a gazelle running through the savanna whenever I do bike rides out!
Competitive freediving and triathlon are polar opposites in the sense that the former requires you to relax while the latter constantly demands high energy. Freediving taught me to listen carefully to my body and it also taught me to be calm even under immense pressure. Whenever triathlon training or racing gets tough, I just tell myself "Mabel, sanay ka na masaktan." There are times however when my body tells me already that it has had enough so I must respect that.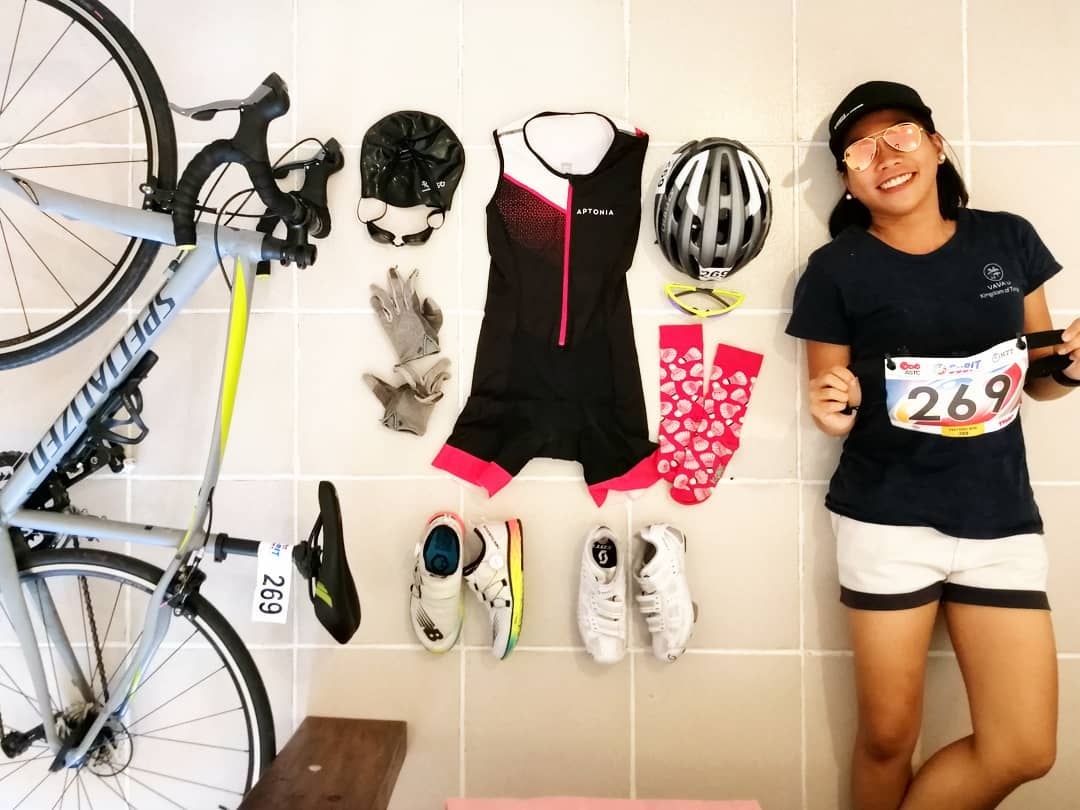 What are the benefits you get for being active in triathlon?
Some of the things I'm grateful for that triathlon has brought me is developing the right habits and leading me towards the healthiest point of my life thus far. Years ago, I would not have imagined living with this kind of lifestyle. What used to be late nights of heavy drinking and smoking became early mornings of waking up daily to train. With this new positive energy, I feel like I can do more and be more for myself and others.
Another thing I'm grateful for is meeting new people or reconnecting with old friends because of triathlon, which I fondly refer to as friends with (health) benefits or "Ironbeshies." The triathlon community is similar to the diving community—most people are lighthearted and give you a warm welcome.
What have been your challenges and milestones so far in the sport?
Since I started my triathlon/marathon program in November 2018, the only time any body part of mine was not sore was when I was on a 10-day diving trip in Mexico last March. Since I'm new to training, my body is still adjusting to the growing demands of baseline training load and I have to remind myself from time to time that the pain I feel now will be the strength I will feel tomorrow. It felt great that I was able to prepare adequately for the SubIT Sprint 2019 with a podium finish and I wish to have the same level of preparation in my coming training races and this season's A-race.
After pouring my heart out about my love for the ocean, it would seem that open-water swimming would be a breeze but on the contrary, it is the most daunting task out of the three disciplines. You can drop me in the middle of the sea without any qualms as long as I have my fins but once you pry them away from me, an irrational fear of drowning creeps in. Oddly, my choice for my first 70.3 will be in Cebu so that means it will be Mabel versus Mactan Channel, the most notorious for unforgiving currents.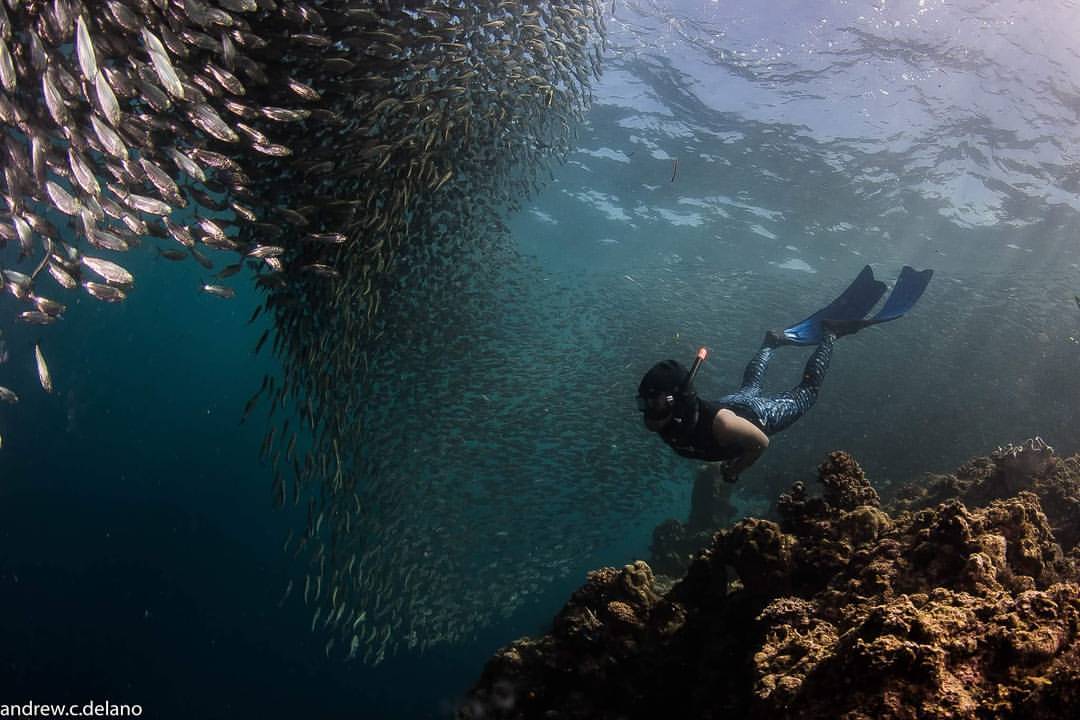 What are your key messages to those who are thinking of becoming a triathlete?
Choose a mentor early in your triathlon journey. As an efficiency freak, I firmly believe in doing things the right way the first time and this would be possible if you are under the guidance of experienced athletes. I chose coach Don Velasco and coach

Betsy Medalla

because their principles and methods in training are congruent with how I want my training to be—smart, efficient, consistent, and scientific.

Do not obsess on becoming faster, rather focus on becoming stronger. When you become a stronger athlete, you will eventually become faster but your efforts to attain speed will be less laborious. And while you are busy making yourself stronger, do not forget to have fun

.
Imagine your training improvement like a three-legged chair, with each leg representing the following—structural fitness (the ability to move without fatigue),

aerobic fitness

(your body's ability to utilize oxygen to produce energy), and

mental sharpness

(how you strategize during race day). For a chair to be stable, its legs should have equal length. That means none of those key areas should be neglected as you progress in training. What would make a three-legged chair more stable? You add "grit" as the fourth leg. Having grit makes you "anti-quit" or relentless during times it would be so difficult to persevere. Grit is the ingredient to add to IQ and talent to make you successful in training and in life.