Looking for a way to improve your performance? Don Velasco and his sports lab might just be the techiest way to step up your game
Photos from Instagram
It's certainly easier to be a triathlete now.
Thanks to the power and convenience of the internet, anyone can go online and find exactly what they need in order to start a new sport. You can find articles (like here on Multisport.ph) that tell you what to do and how to do it right.
Don Velasco has helped both himself and a number of fellow triathletes get better at their game by being a personal coach and offering advanced scientific procedures in his sports lab.
In a nutshell, what's the lab about?
This is a human performance lab that specializes in multisport power and endurance training and testing. Various procedures such as lactate threshold, VO2 max, and metabolic testing are offered to help athletes pinpoint their strengths and weaknesses. In turn, this helps determine the steps needed to improve and excel.
How did it come about? Where did you get the idea, and why did you decide to start it?
Coming from no athletic background at all, I couldn't keep up with the raw athleticism of my competition. Instead of giving up, I decided to look for a scientific approach to training. This lab is a culmination of the years I spent studying and applying the training techniques and principles that helped me climb up the rankings.
What particular athletic philosophies and methodologies go into the lab's operations?
Scientific and efficient training is the first and foremost guiding principle of the lab. This facility advocates effective training unique to each individual depending on their needs, abilities, schedule, and goals. This is done with the help of tools such as heart rate monitors and power meters.
Is your lab unique in the Philippines? What can athletes get here that they can't get elsewhere, be it by themselves or in other facilities?
This is the first and only lab catering to multisport and endurance athletes in the Philippines. The inspiration for this is the Olympic Training Center in the US. By offering similar services at a fraction of the cost, it aims to make testing more accessible to the Philippine market. This lab not only relies on science and textbook knowledge to help athletes but vast experience, thanks to years of high level racing, also contribute to the quality of analysis and coaching.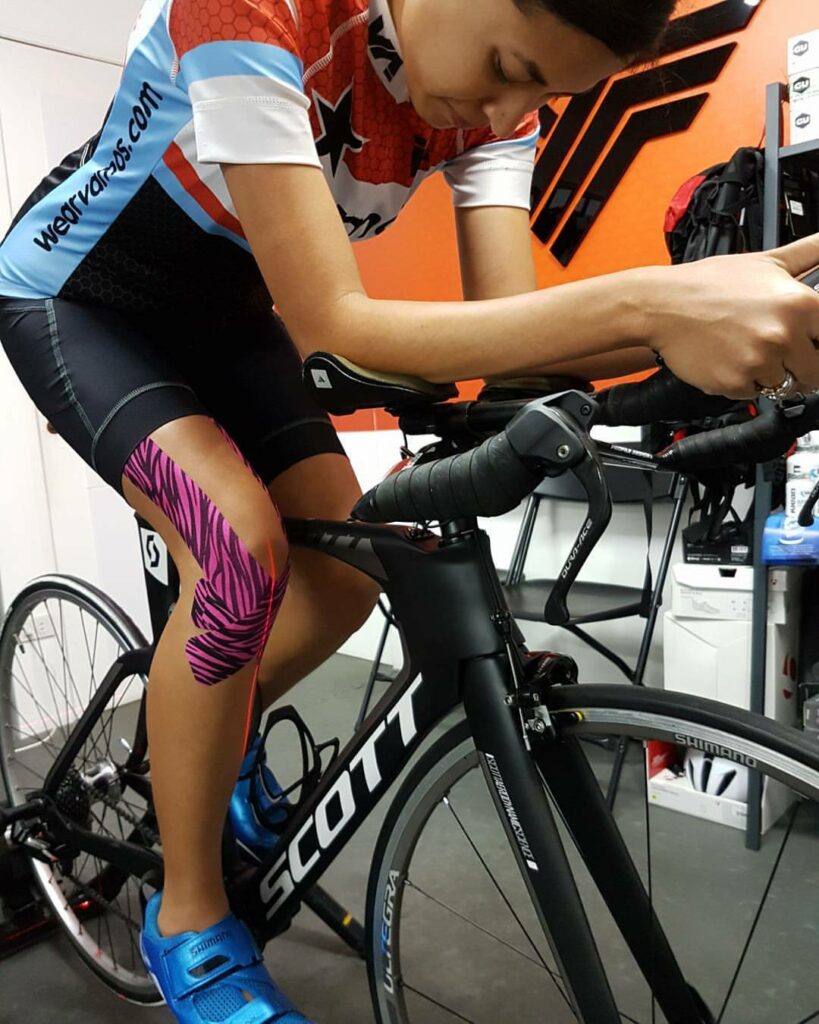 What is your goal with the lab?
The goal of the lab is to help guide and enrich the way Filipino athletes train and race. Being relatively young in the scene, we are still trying to catch up with worldwide competition in terms of performance and experience. With the help of this lab and the data/knowledge it shares with the public, it aims to help each athlete reach their potential and surpass expectations.
Who else works with you?
My girlfriend Jana helps me manage the laboratory. I also consult with other experts from different fields such as cardiopulmonology, physical therapy, and sports science.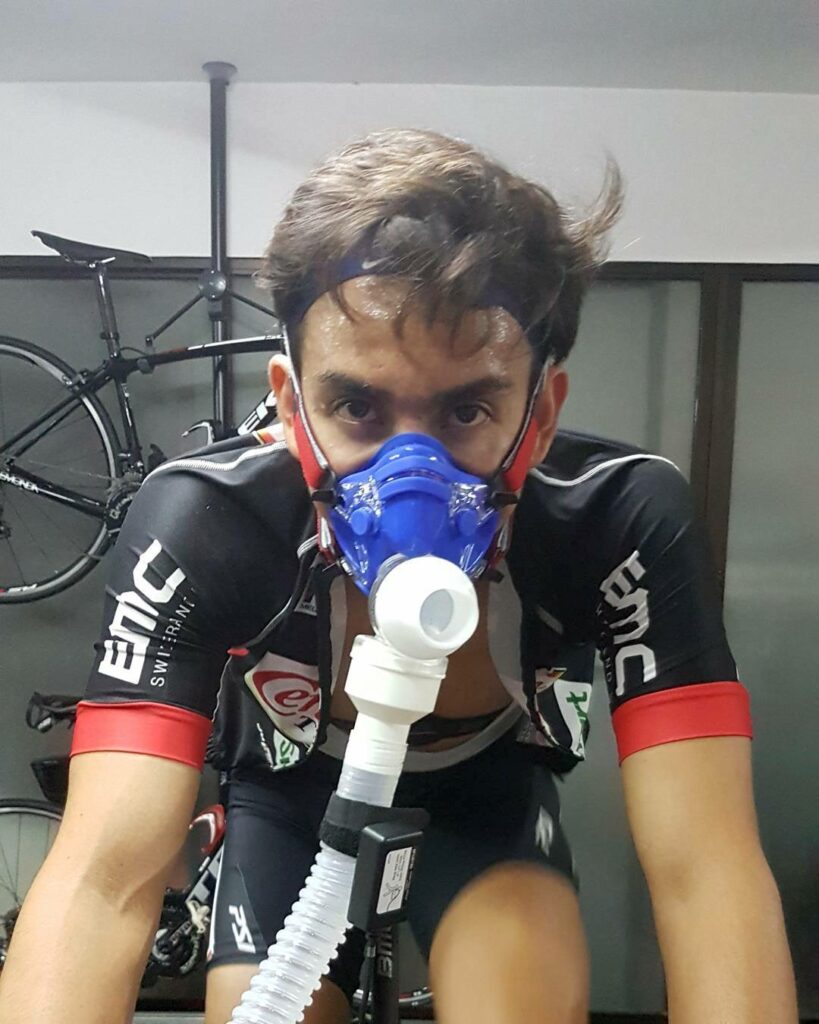 What was the first method you looked into and did it work out for you?
I first turned to power meters to help give structure and objectivity to my program. This gave me a whole new outlook in training. It allowed me to be more efficient in managing my workouts and training load.
Do you think sports and training apps are helpful to how you train and what you do with the athletes you coach?
I rely heavily on online apps that log workouts and races. It helps me keep track of my athletes' progress and it helps me assess what kind of workouts they need to improve. It's also a means for me to communicate their weekly programs with them.
Through apps such as TrainingPeaks, I give them their workouts (which they can check on the go). More importantly, I use it as a "feedback loop." I get to see how they respond to certain stimuli and whether they need to catch up on certain types of workouts.
Do you think athletes should rely heavily on digital aids?
Yes, I believe digital aids are essential tools for the modern athlete. "That which is measured can be improved" is one of my mottos in training. Through these tools, athletes and coaches can log data, assess their progress, and evaluate whether the program is effective or not. From there they can make the necessary adjustments.
What are some of your favorite training apps that people can also download and use?
TrainingPeaks, Garmin Connect, and Movescount are some apps that I use to monitor my athletes. On the other hand, I like to use the social app Strava for fun. It allows me to compare my workouts with my friends.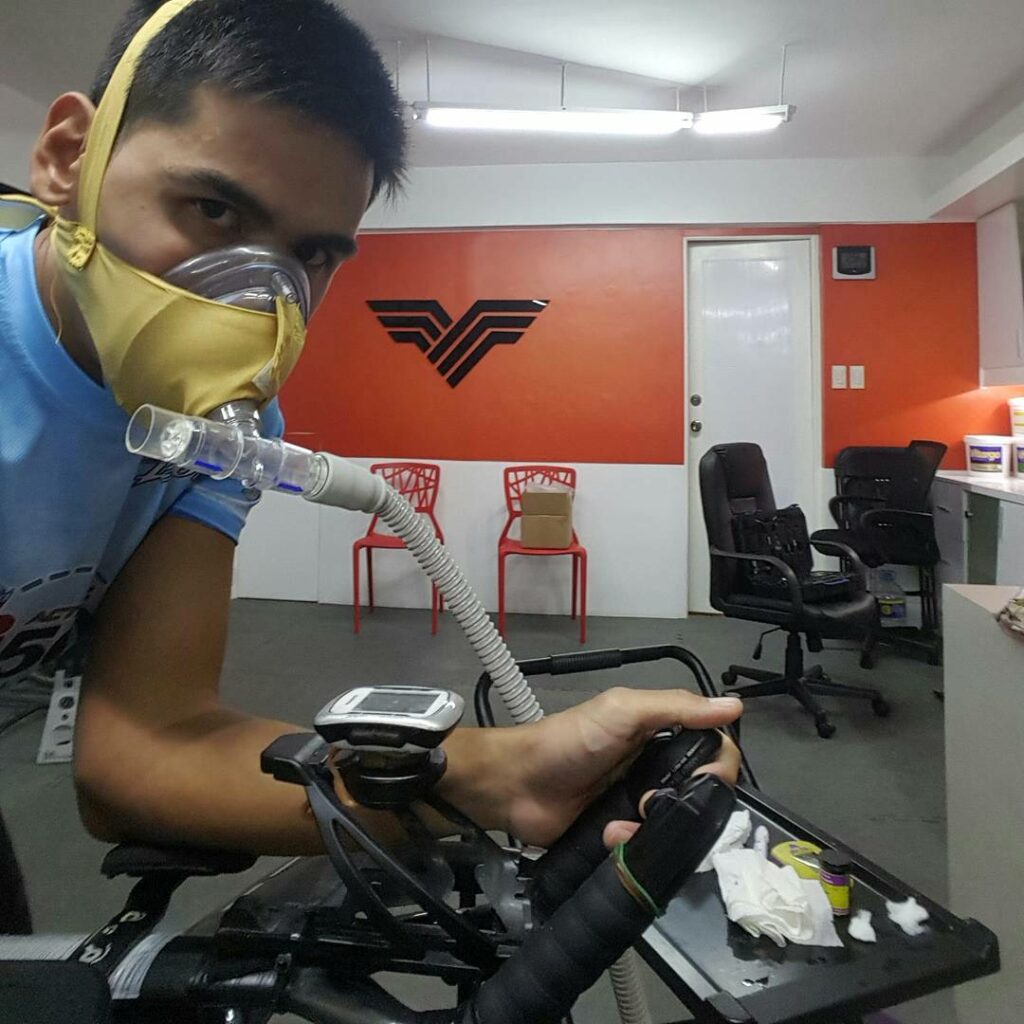 Can you share a sample routine or program that the lab offers to help athletes? 
Each program is individual to the athlete. If they were preparing for something like fast Olympic distance triathlon, they will undergo lactate testing to determine their redline. Succeeding workouts will be structured around this "tipping point." The goal is to extend the threshold as much as possible and to increase the amount of time tolerable near this value. This should be done without wiping out the athlete.
From your perspective, is it easier to be a triathlete now?
Well, in terms of technology, I'd definitely say it's easier now. You have access to a lot of resources. Not just tools like the heart rate monitors and stuff; not like before, if you want to learn about triathlon, you need to buy a book. And of course, you know how it goes. For a book to be published, it'll take months or a year for everything to get printed.
But right now, with the internet and social media, it's easy to disseminate information. It's easier to learn. But gadgets are all just tools. Nothing can really substitute proper training. As mentioned, it'll be hard to say how to quantify a particular workout if you didn't have the tools—let's say, your heart rate or a power meter to compare your performance now to your performance a month ago. It's easier to structure your training.