As part of the Play for Goals program, Football for Humanity partnered with Vermosa Sports Hub to pursue their mission of using football as a platform to empower marginalized youth and bring nations together
By Denise Alcantara | Photos courtesy of Vermosa Sports Hub
"We're made for football," said Azkals team captain Stephan Schröck. "We're small. We have low gravity, quick feet, and good decision-making."
On Jul. 14, Sunday, a group of over 30 kids from the Dar Amanah Children's Home based in Silang, Cavite trained and played with Schröck, track and field Olympian Marestella Sunang, and the rest of the Football for Humanity Foundation (FFH) coaching team in the natural grass football pitch of Vermosa Sports Hub.
As soon as they arrived and settled down, the kids went to the pitch and started their afternoon prayers. "This is a group of Muslim children—victims of violence and war," said FFH co-founder and vice president Belle Tiongco. Seven of them recently came from Marawi, five of them being siblings.
Sporting their white abayas with their jogging pants and sneakers, the girls of Dar Amanah shyly walked to the track where Sunang awaits for their warm-up session. Both the boys and girls stood in rows waiting for instructions.
Together with his son, Schröck also lined up with the rest of the group. With smiles of anxiety and excitement, the group followed Sunang's instructions. It's their first time to run on a legitimate track. As the girls tried to keep up with the pace and form, the boys placed bets on who among them is the fastest.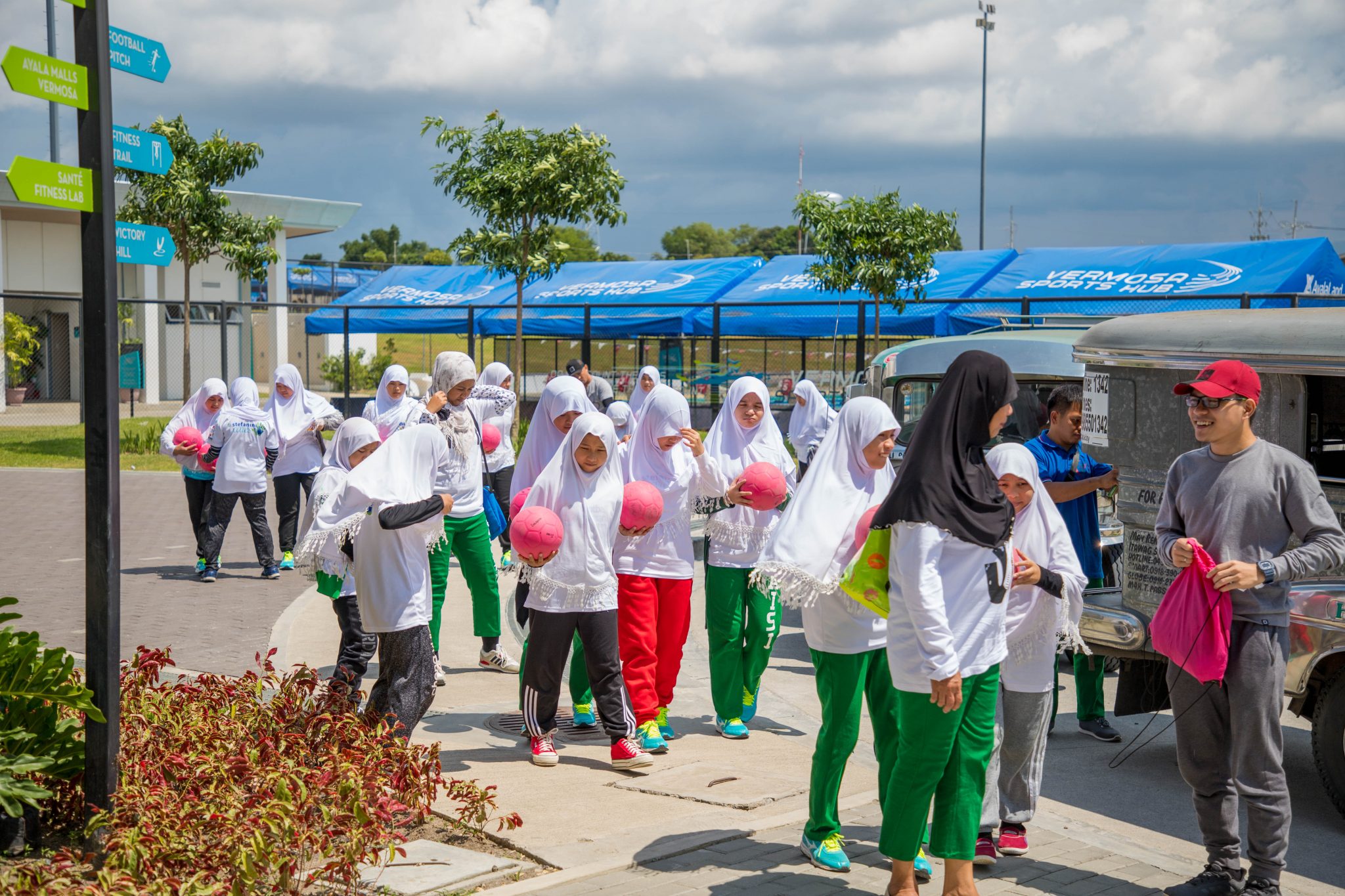 The girls of Dar Amanah Children's Home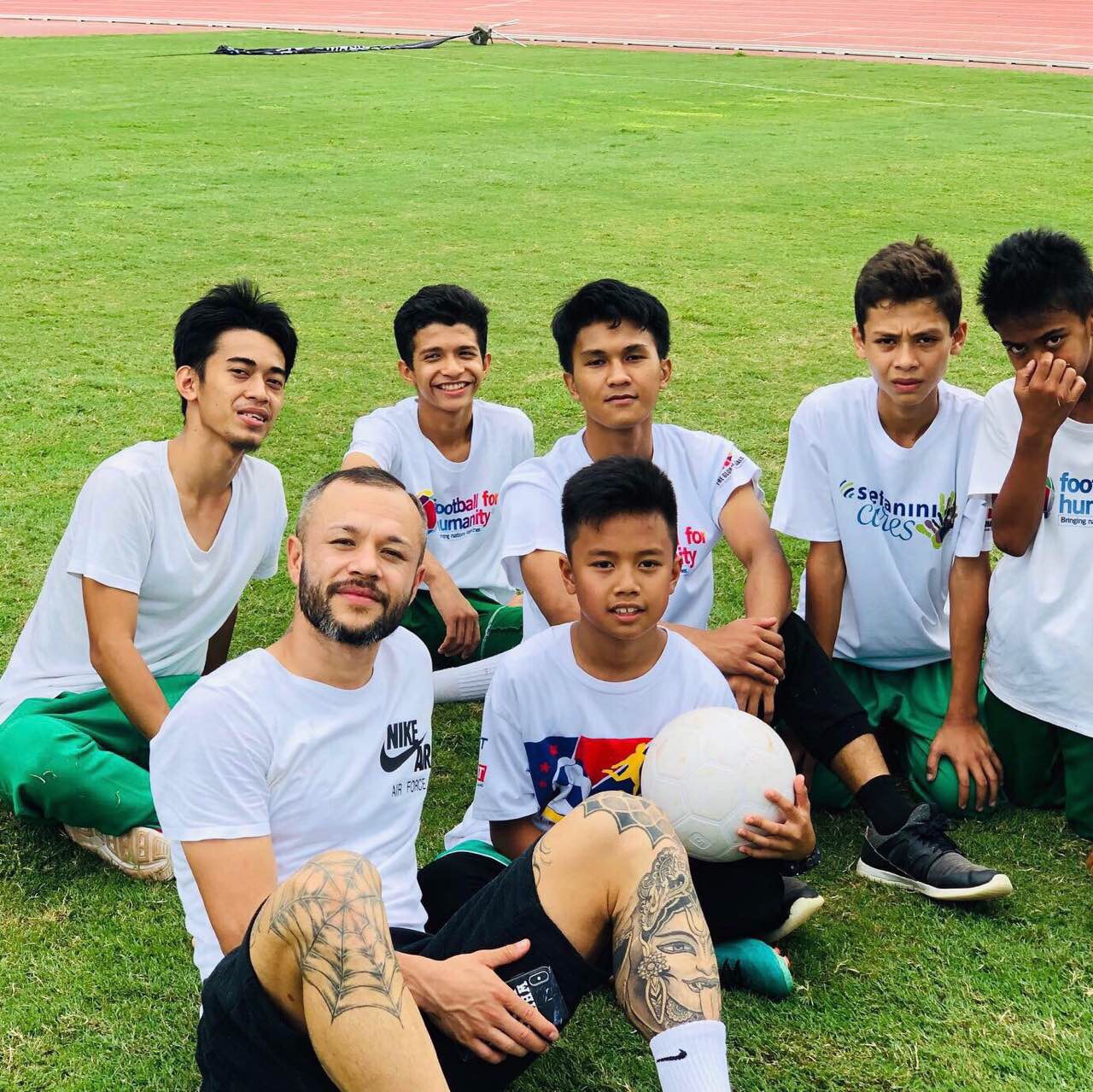 Stephan Schrock with the boys of Dar Amanah Children's Home
They immediately proceeded to the pitch to do drills before their actual scrimmage. The girls tucked their abayas inside their shirts to ensure that it won't be blown away as they run, and the boys grouped together on another side of the field. "Since these kids come from different tribes in Mindanao, we communicate to them through sports and art therapy," orphanage founder Dra. Tahani Al-Asal said as she watched her kids enjoy the field. "Because they come from conflict areas, there are kids who will really not talk. Sports is one good therapy."
For Tiongco, teaching football is a way of giving back to these underserved communities. "I had a happy childhood and it's very heartbreaking for me to meet children who are not being children because of the circumstances beyond their control. It's not fair," she said. "In Football For Humanity, we're making a difference. Our advocacy is to create transformation, to inspire, and to empower through the power of the sport."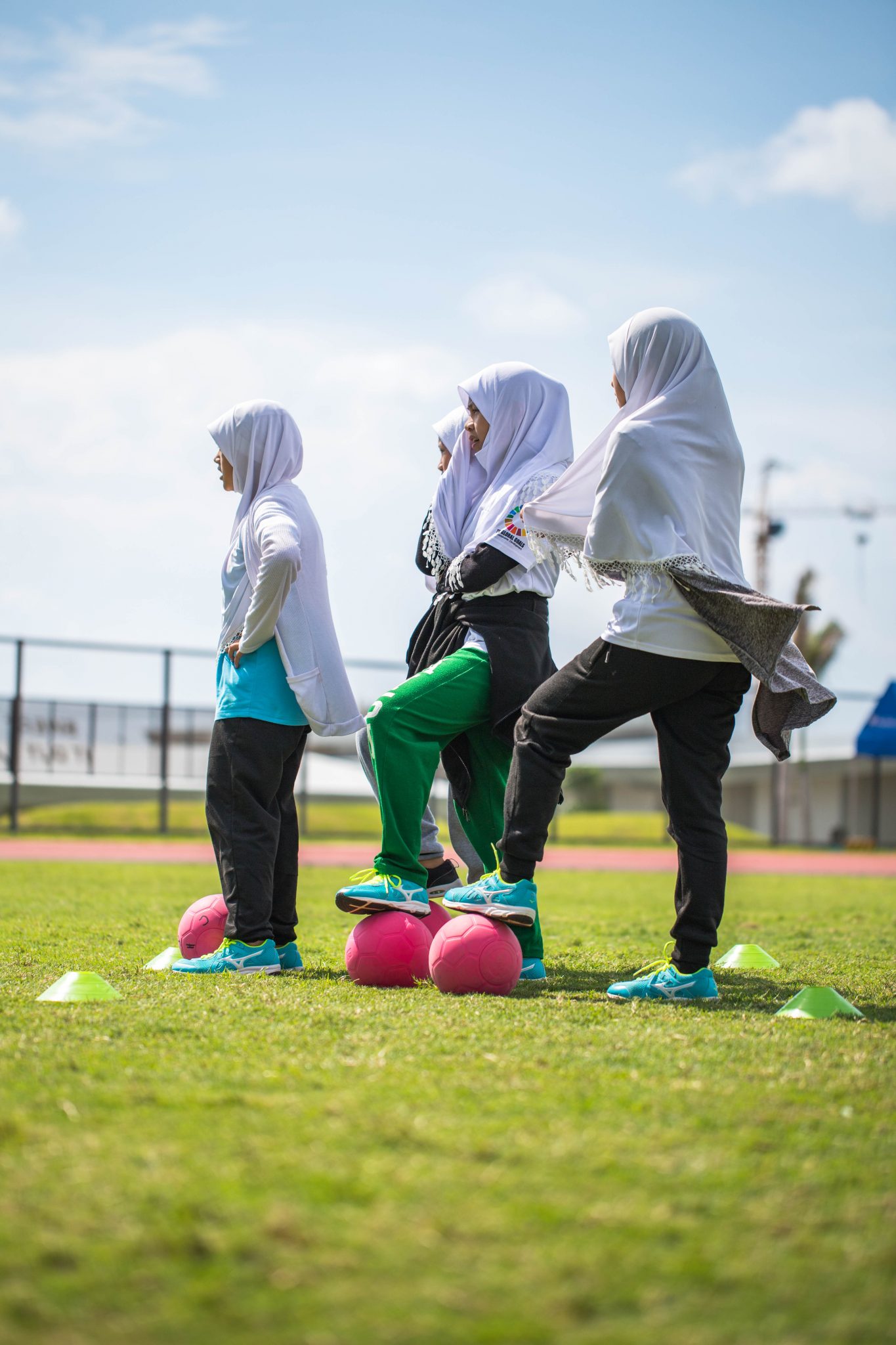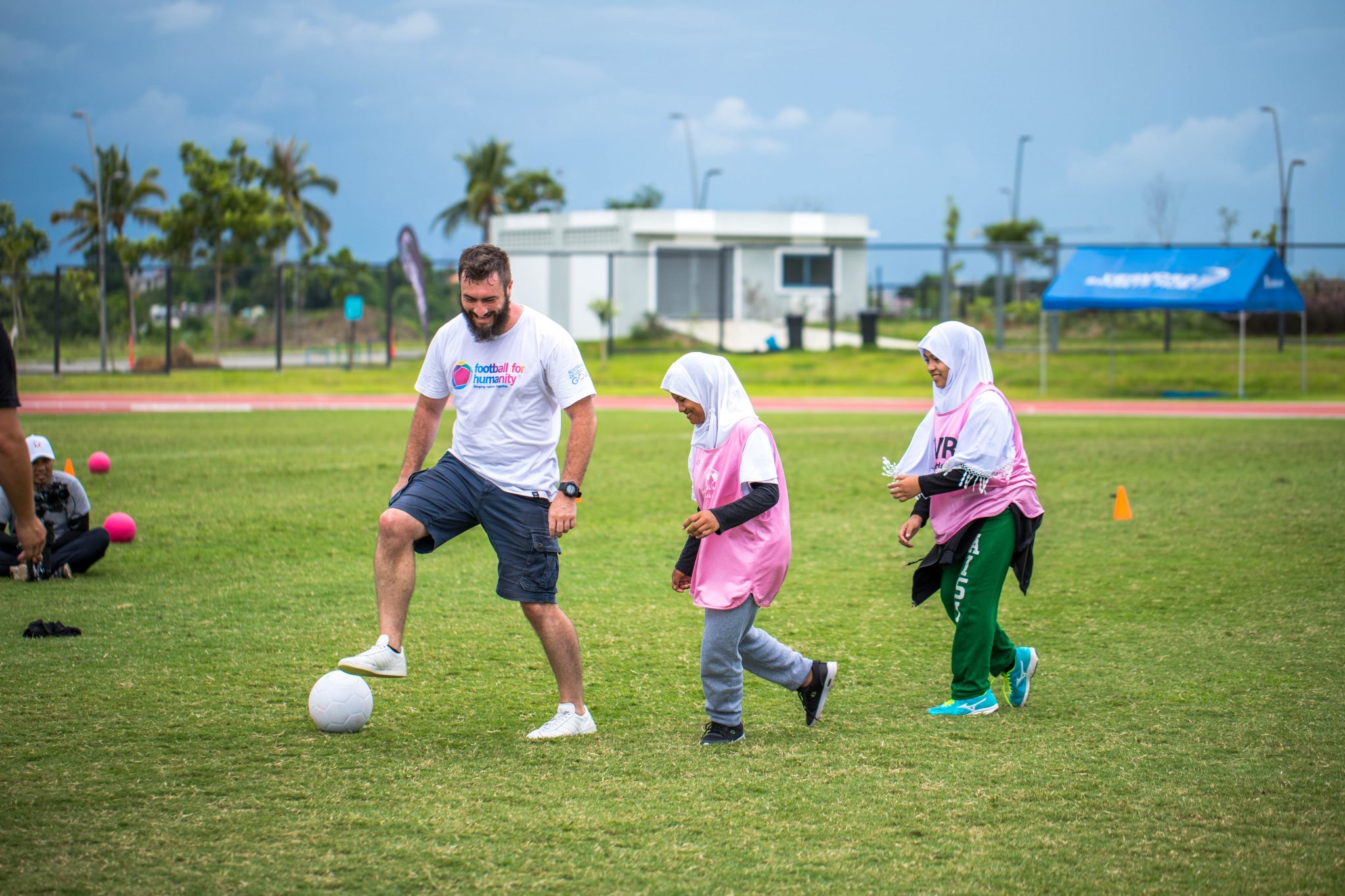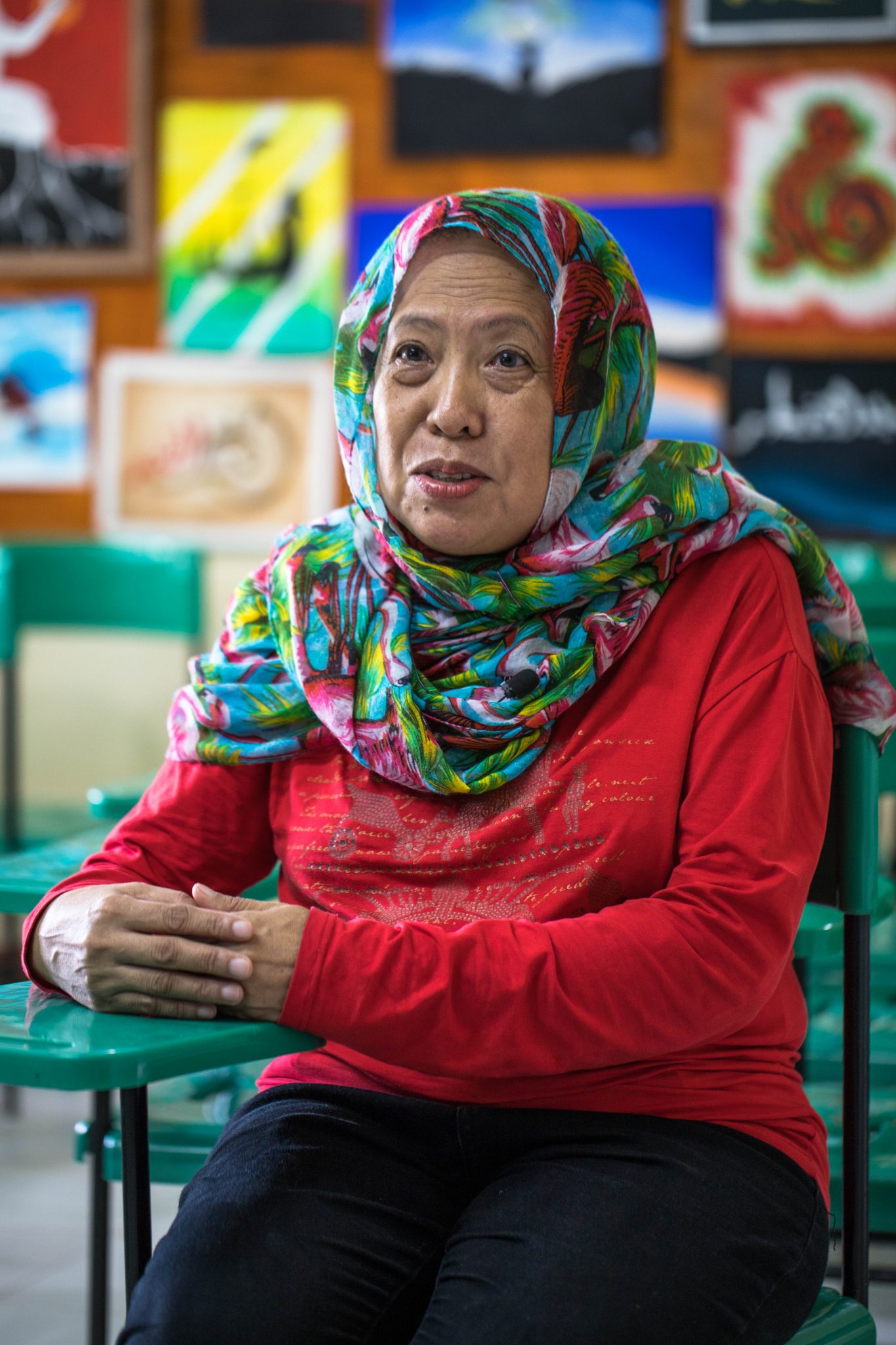 Dar Amanah Children's Home co-founder Dra. Tahani Al-Asal
This opportunity for orphans from Mindanao to play in a world-class pitch is already eye-opening. In partnership with Vermosa Sports Hub, this event is a perfect example of FFH's mission to use sports therapy as a way to help children deal with trauma.
"We believe that active play is a great part of living an active and healthy lifestyle, which is what Vermosa advocates. It is the right of the child to have the time for play. And with this partnership with Football for Humanity, we hope to be part of the bright future of the children," says Jay Teodoro, Assistant Vice President of Ayala Land and Estate Head of Vermosa Sports Hub.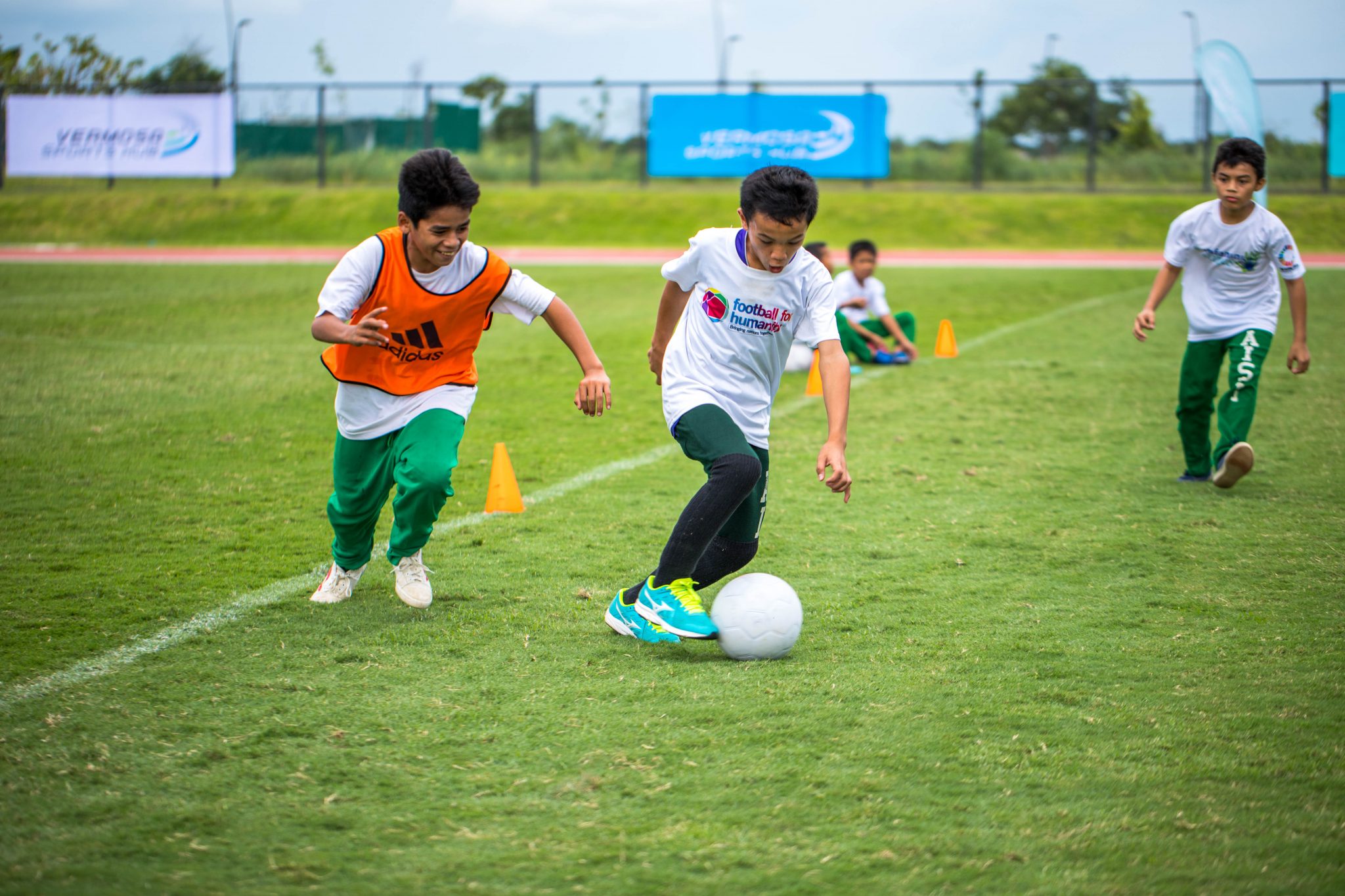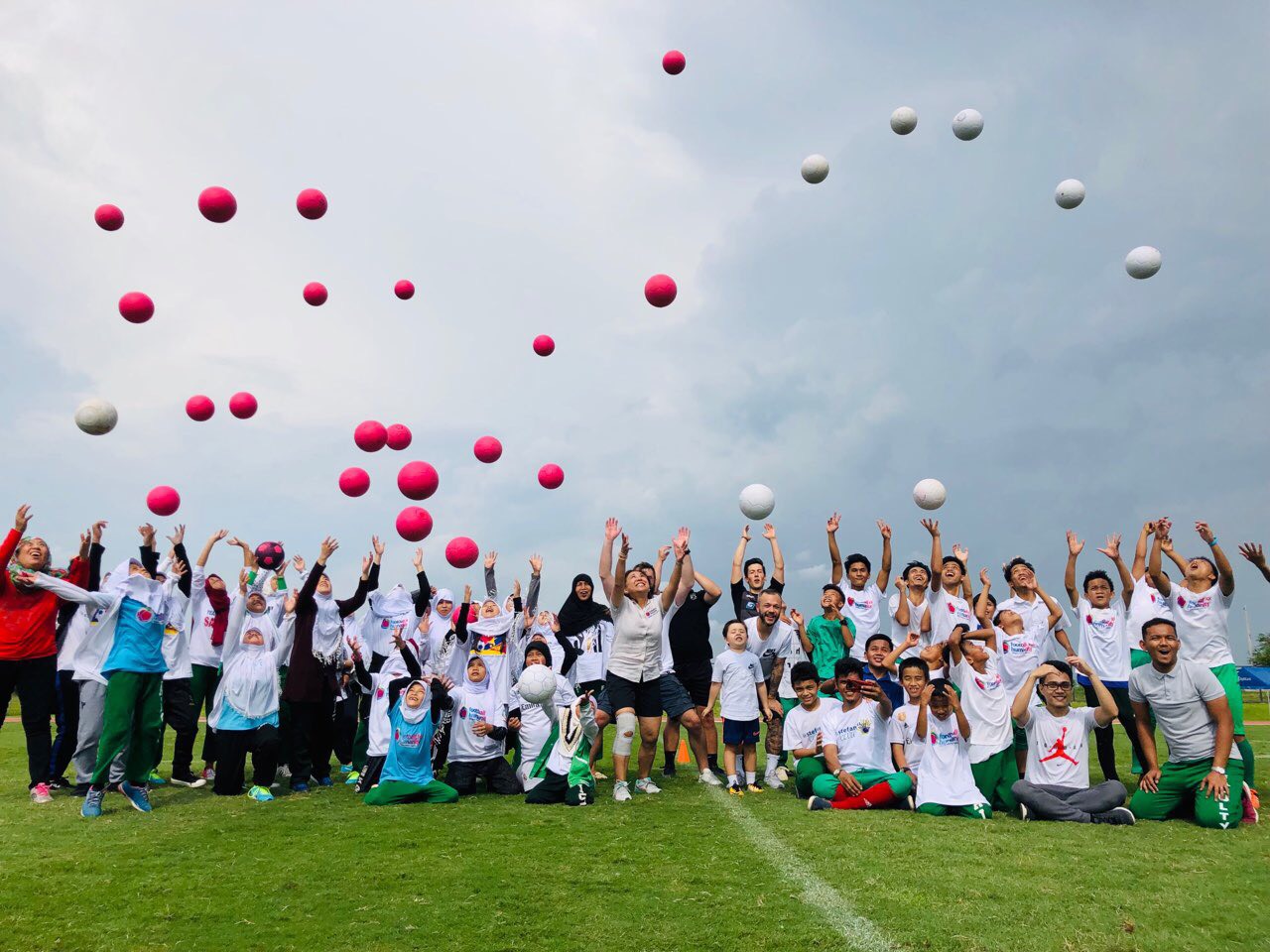 "This will have a massive effect on football and on the kids," says Schrock. It is evident on the eyes of every kid on the field. Nobody even takes a break for water. Everyone is taking their turns. Some waiting patiently as they also coach and cheer on their teammates. Football is a great avenue to break communication and tribal barriers. "Football is non-verbal. You don't have to speak. You just bring a ball and suddenly you will have eight new friends," adds Schrock.
"I don't think we can transform everyone. But with this program, I hope we've taught every child to be happy, to look beyond the past because the past can be painful. It can be debilitating. It can actually paralyze them in the future. But through sports, they can break away from that," said Tiongco.
Schrock is a testament to that transformation. "I grew up with football, it became my outlet. Football gave me everything—family, friends, opportunities. It was a way to forget my problems and gave me a future."
Subscribe to our newsletter to receive the latest sports news and active lifestyle and fitness features you need