Passion, determination, and hard work are crucial elements to be successful both in sport and in life but, as Matteo Guidicelli believes, the right environment can also make or break any athlete
Photos courtesy of Sante Fitness Lab
Sustaining a healthy and active lifestyle is not an easy feat, let alone if you are immersed in the demanding world of triathlon. For Matteo Guidicelli, this endeavor goes beyond weeks, months, and even years of training since it requires a complete lifestyle change to even taste a little bit of success.
The multidimensional Filipino-Italian personality is no stranger to success—as a model, singer, actor, performer, endorser and more recently as a second lieutenant of the Philippine Army—with some of his greatest feats rooted in his athletic abilities. He started as a kart racer at 11 years old with the dream of becoming the first Filipino Formula One racer. While it didn't become a reality, new doors opened up and led him to the entertainment industry and then in the competitive sport of triathlon.
"Triathlon is something that keeps you healthy. It's not just about enjoying the sport alone. It's about the community and the healthy lifestyle that comes with it," he says, clearly cherishing the entire sporting community along with the friends he trains and races with and new faces he meets. "Everybody understands each other. We all wake up early to run and bike."
A triathlete's routine
Training for a triathlon requires great discipline to develop the stamina and endurance needed to conquer a race. And Guidicelli recognizes the necessity and importance of preparation.
"If you just expect yourself to win without preparing, it won't happen. Preparation for triathlons is intense but when you get your ground game going, [with] your training and experience from doing triathlons, it'll become easier," he says.
In his training routine, Guidicelli says he has matured in terms of discipline and understanding his body. He has started to closely watch the energy he spends as well as the control and strategy he needs to maintain his body in its best possible shape; he has also stopped going all-out with no regard for his limits, which shows his respect for the grueling sport.
"You need to be passionate about everything you do. You need to pour all the love into it and work hard for it. What are goals without dreams and what are dreams without goals?" he adds.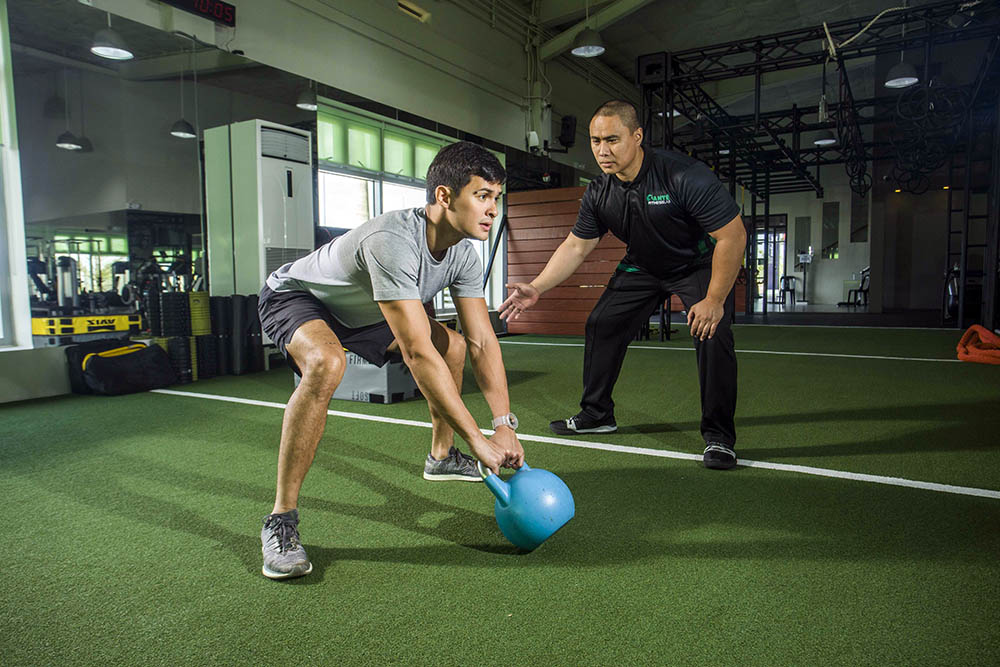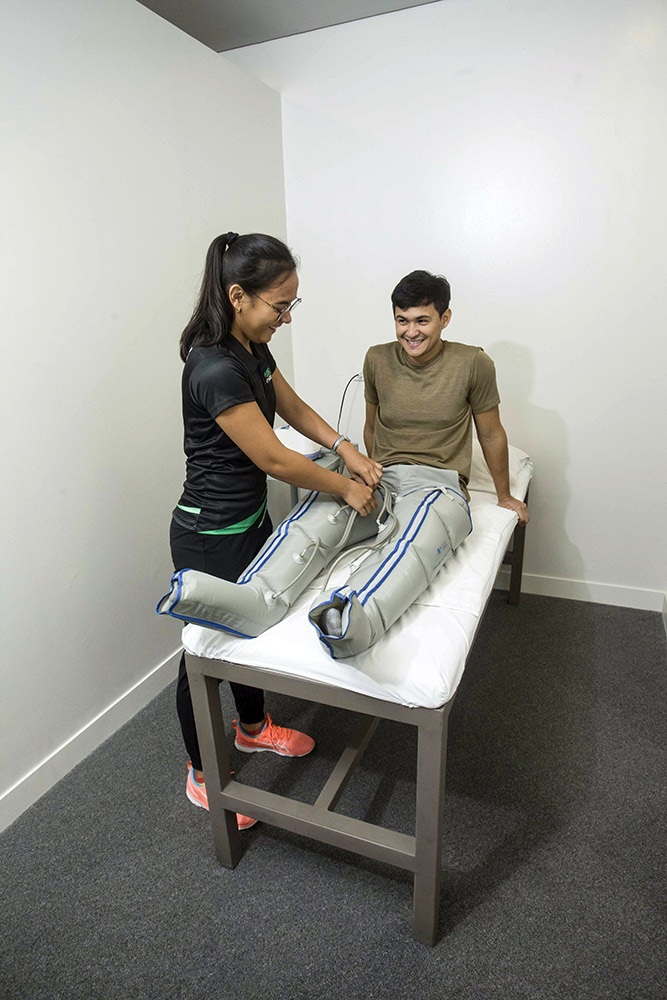 Finding the right coach and training facility
But Guidicelli also notes the importance of having the right coach to guide him in attaining his personal goals. "You should not think you know the best and everything. If you get to that point, that's when you start to fail. I believe it's important to have a mentor to look up to and to guide you."
For him, passion, determination, and hard work are the three most crucial elements to be successful both in sport and in life but the right environment can also make or break any athlete. These days (prior to the enhanced community quarantine), you'd see him training at Sante Fitness Lab, a fitness and sports performance training hub at Vermosa Sports Hub in Cavite that offers innovative programs for everyday and professional athletes, including sports rehabilitation and performance testing.
"It's a great facility and the best place if you don't want to get injured or if you are injured because of the rehab and post-rehab services," he says. Unlike other gyms that also offer similar equipment and activities, the difference lies in its programming system where coaches apply baseline assessment and progress monitoring to ensure that you achieve your goals in a safe, effective, and well-thought-out manner (whether it's jumpstarting your fitness journey, recovering from an injury or training for a race).
And if recent events are anything to go by, it looks like Guidicelli has mastered the formula of finding the right partner down pat—in life and in sports.