The road to a second straight title finish won't be easy for the Mexican triathlete
By Nicole Ganglani | Photos by Samantha Ong
Mauricio Mendez did not hesitate for a second when asked about defending his title at this year's Regent Aguila Ironman 70.3 Philippines in Cebu.
"I'm confident because I know I can win this race. I have won here and in other countries as well so I know this one will work out perfectly," Mauricio Mendez says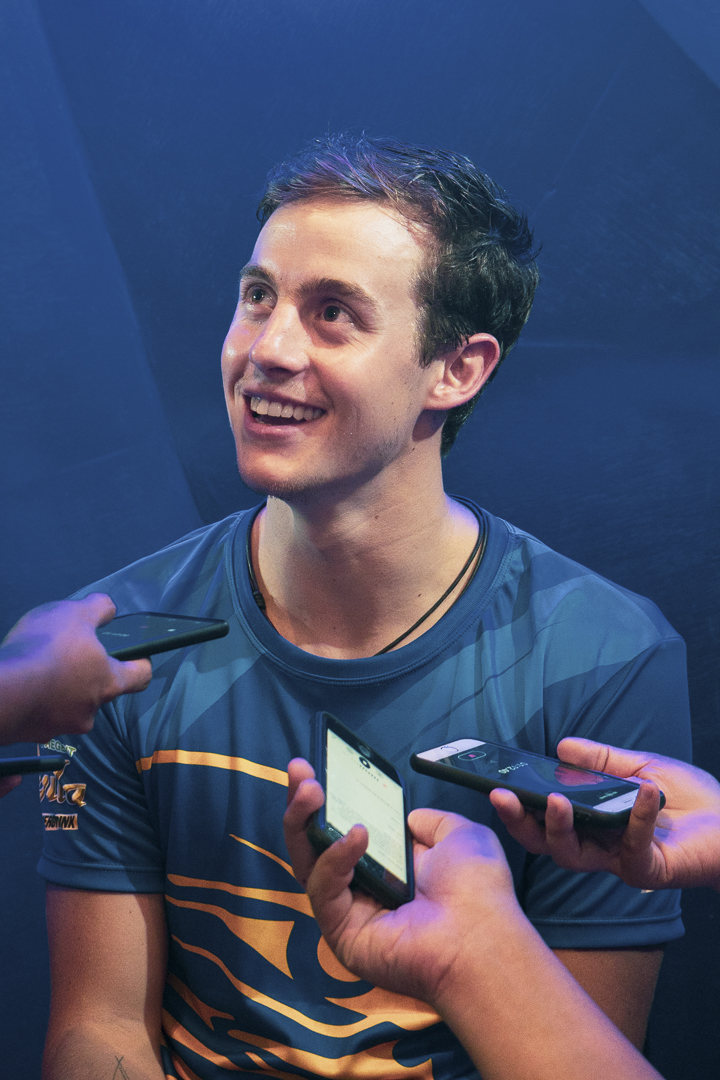 Mendez is dubbed as the man to beat in this year's race
The 23-year-old Mexican is after all the youngest XTERRA World Champion in history and has multiple titles under his belt—including his first place finish at the 2018 Alvero Ironman 70.3 in Davao and at last year's Asia-Pacific Championship. Mendez is not only a fan favorite but he's also the man to beat this year.
The Philippines is one of Mendez's favorite countries and it's not hard to understand why. Before the audience and the media met all the professionals competing this year, Mendez had his own meet-and-greet session where fans showed up to take pictures and get their merchandise signed. It's amazing if you think about it: How the young man is already some sort of a sports celebrity and inspiration to many.
Mau Mendez loves racing in the Philippines because he feels the country has become his second home. #IM703Philippines #AguilaIM703 #IMasia pic.twitter.com/C8ASuIQspp

— Multisport.ph (@MultiSportPH) August 9, 2019
Mauricio's Love for the Philippines
Besides Mendez's boyish charm and attractive personality, Filipinos has warmed up to him owing to his genuine love for the Philippines. It was evident in his body language and how he joyfully approached every fan that wanted a moment with him. It's also the reason as to why he's always inspired to give it his all in every tournament he competes in the Philippines. Last year, Mendez clocked in 3:21:29 and finished 41 seconds faster than runner-up Tyler Butterfield.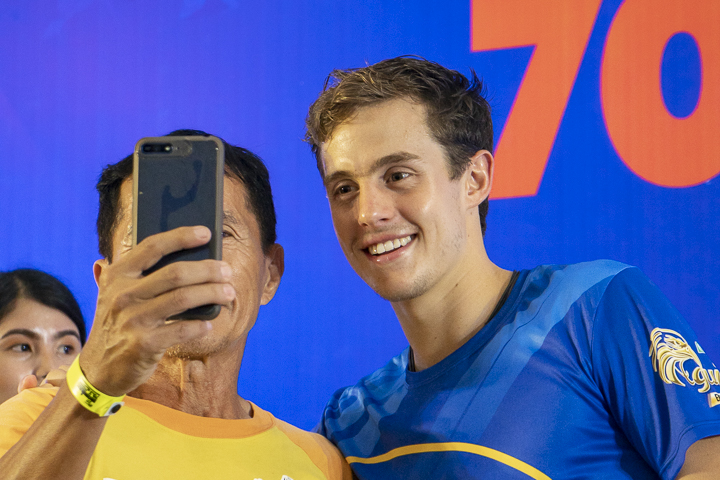 Mauricio Mendez had his own meet-and-greet session with his fans
"I'm amazed with Filipinos because they really make me feel like I'm at home. For me to experience [this kind of love] in another part of the world is huge," says Mendez. "The vibes and smiles I get over here makes me want to respond the same way by showing the Filipinos the best version of myself"
Defending the Crown
Mendez is fully aware of the odds he's facing in the quest to his title defense. He will be going up against equally strong athletes like 2016 70.3 World Champion and 2019  Ironman 70.3 Subic champion Tim Reed and 2016 Ironman Asia-Pacific champion Tim Van Berkel. The Mexican is also on a mission to bounce back from his painful ninth place finish at this year's Alveo Ironman 70.3 Davao where he suffered a technical mishap during the bike leg of the race.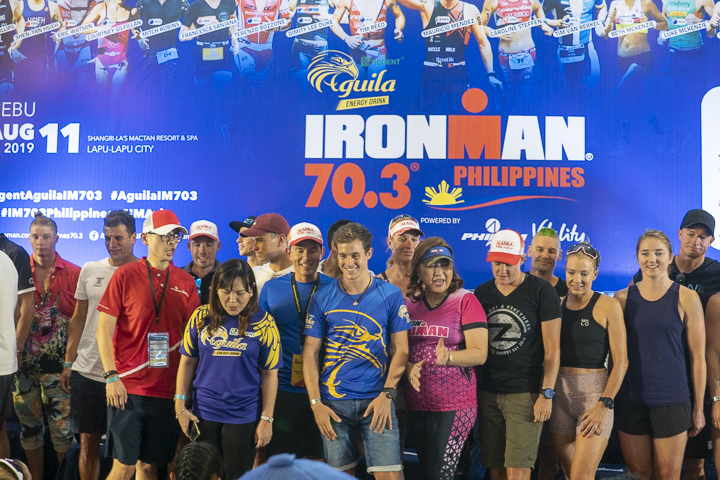 There will be 20 professionals competing in this year's race
"This time, I'm completely sure the bike is perfectly well. I did mechanical work and if that goes well the race is going to be perfect," says Mendez.
This year's race is going to be an interesting one indeed for Mendez. All eyes will be on the 23-year-old superstar as he aims to add another title to his resume.
"I'm fit and healthy. It's going to be a good battle out there."
Subscribe to our newsletter to receive the latest sports news and active lifestyle and fitness features you need