A glimpse of how Philippine triathlon will look after COVID-19
Lead photo by Javier Lobregat
Triathlon is one of the many sports that will significantly change in the future with the impact of COVID-19 going beyond safety restrictions. According to The Next Step Triathlon coach and triathlete Dan Brown, sponsorship has lessened and general interest will decrease in the next 12 months on top of the fact that triathletes will have less money to spend on coaching and equipment.
Ironman CEO Andrew Messick meanwhile has made it clear that the show will go on. The world-famous triathlon series vows to continue its major events later this year or in early 2021 (the Ironman Kona World Championships was moved to Feb. 6, 2021) instead of refunding participant fees. Messick told The New York Times that Ironman would rather come up with race substitutions instead of cancellations so triathletes will still have something to look forward to.
The International Triathlon Union (ITU) also released its COVID-19 prevention guidelines for event organizers that outline how races could look in what many refer to as the "new normal." Most of the proposed recommendations intend to reduce general risk of transmission, which include ditching handshakes and hugs, sharing of steam rooms or saunas, and regular contact with one's own mouth, nose, and eyes.
Given that the pandemic has yet to subside in many countries, there will be more changes and restrictions imposed during races that, according to Messick, each country will handle differently. So what can people expect from triathlon events in the Philippines? Brown and fellow coach Don Velasco share some of their insights.
No races in the Philippines at least for the next seven months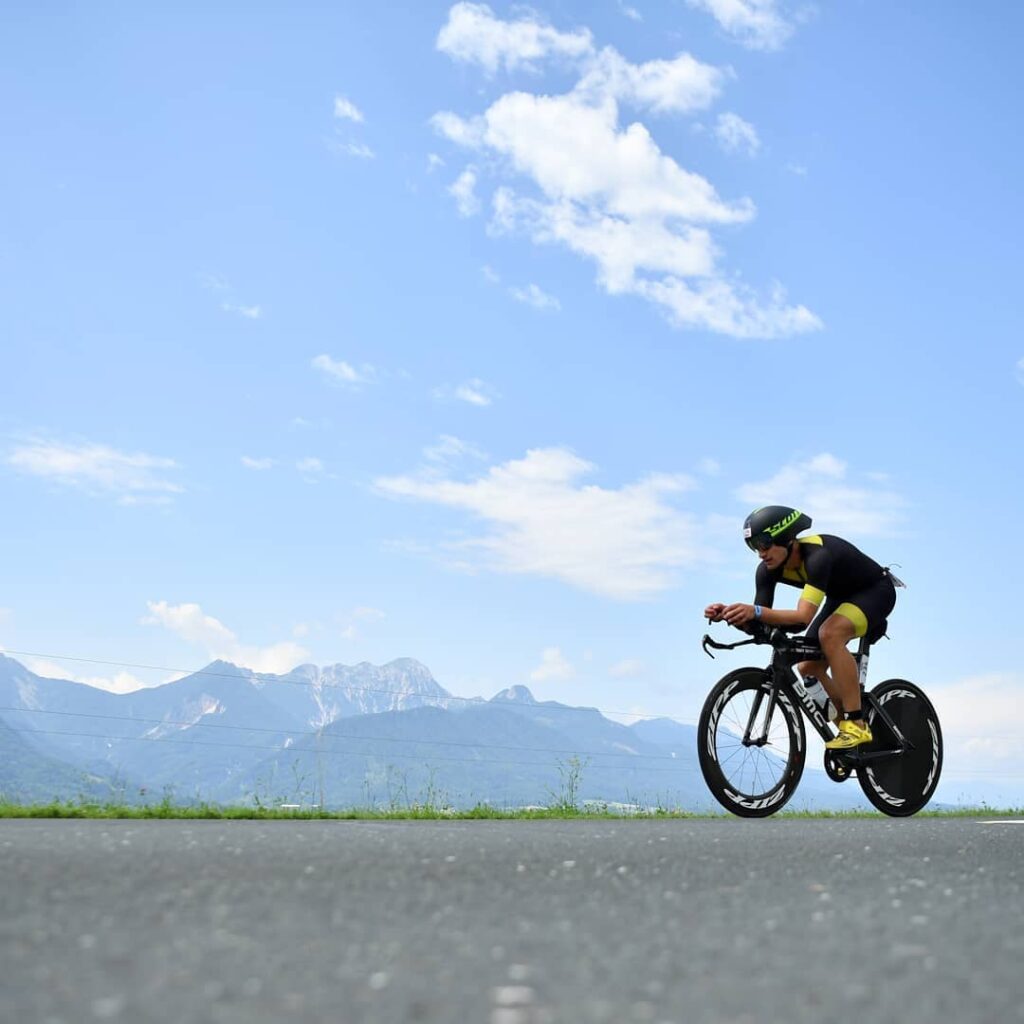 "I see Ironman events starting back gradually in different countries first. Australia and New Zealand will start and then the other countries will follow," says Brown.
As of today, Australia is on track to zero coronavirus cases by July. The Rugby League in Australia resumed on May 28 and already allows a maximum of 50 people in the audience. The fact that contact sports like rugby is now ongoing in Australia is a good sign for athletes participating in Ironman Australia on Sept. 12.
Brown adds that triathlon races can go back to how it used to be if there are no longer coronavirus cases in the Philippines, which, he says, could happen within 8 to 12 months depending on how the Philippines manages the crisis. There's also the possibility that athletes will be tested too before racing.
More indoor training and virtual races
"A lot more will train indoors. This is nothing new to some (like for me and my athletes) but most will be 'forced' into it," says Velasco. "Indoor training is not a bad thing especially if done right, efficiently, and effectively."
Indoor training has been the name of the game since the pandemic exploded in March after gyms and sports facilities shut their doors. Indoor races or virtual triathlons will also likely continue in the next few months. In the United States, DelMoSports (an organization that plans races in Philadelphia and South Jersey) has already started executing virtual tournaments. Their races require athletes to time themselves and set their own bike and run course as they compete indoors.
Triathlon events could be smaller
Velasco says that local race organizers could possibly host smaller triathlon events to ensure social distancing among race participants, officials, and other people involved. Race protocols will have to include testing prior to the race and rolling starts per triathlete as athlete "self-sufficiency" will be emphasized.
A change of race format and guidelines
Aside from testing, triathletes will also have to follow social distancing even during the race itself. Based on the same ITU COVID-19 prevention guidelines for event organizers, which Messick says could likely be enforced in Ironman events as well, athletes could be required to stay four meters apart from each other and avoid face-to-face contact. Another rule in the bike course is to only allow non-drafting for events with more than 100 athletes involved.
Philippine triathlon will always be there
Despite the uncertainty brought about by the pandemic, Velasco is optimistic that Philippine triathlon will remain the same. It's just going to take some time before triathletes will get to race once again. "Given the importance of exercise and living a healthy lifestyle, this is a mere 'pause.' More people will also explore multisport events because health and wellness will be even bigger after this," says Velasco.
He explains that triathlon is constantly evolving as the participants grow every year. Case in point in August 2019, the Alaska IronKids event in Ironman 70.3 Cebu saw over 384 participants ranging from 6- to 14-year-old kids—a far cry from the 60 participants when the race first took place in 2009.