Fitness and sports have found a stronger voice in bodybuilder Kerwin Go as he fosters a greater appreciation for local athletes all while tackling toxic masculinity, inequality, and homophobia
Photos by JP Talapian | Art Direction by Tricia Guevara
"I'm just an athlete who happens to be gay."
It's a statement that took some time for 43-year-old Kerwin Go to embrace. But he knew, deep down, that acceptance had always been inside him somewhere.
Years since his true self finally emerged and reshaped his world, Go no longer hides behind delicate discussions about identity. He is a changed person after digging deep into his soul and bravely finding more security in himself.
For many Filipinos, the idea of an openly gay athlete—let alone a powerful bodybuilder—remains a concept that's difficult to grasp. Marginalization isn't a mystery to the LGBTQIA+ community whose space in society has been largely segmented into specific stereotypical sectors—mostly in entertainment and media. So when someone like Go breaks the image associated with such preconceptions, they lose their version of reality.
Though it's not as if it was an easy process for Go to come to terms with who he was, especially growing up in the all-boys environment of Xavier School. "I thought I was the only one," he says. "There were a few… and everyone knew they were gay but I couldn't identify with them because I wasn't effeminate."
Which was an effect that was somewhat proliferated by media portrayals where gay personalities are boxed in the confines of parlors or on stage in drag costumes—though progress is slowly being made today, thanks to more resonant representation in mainstream television.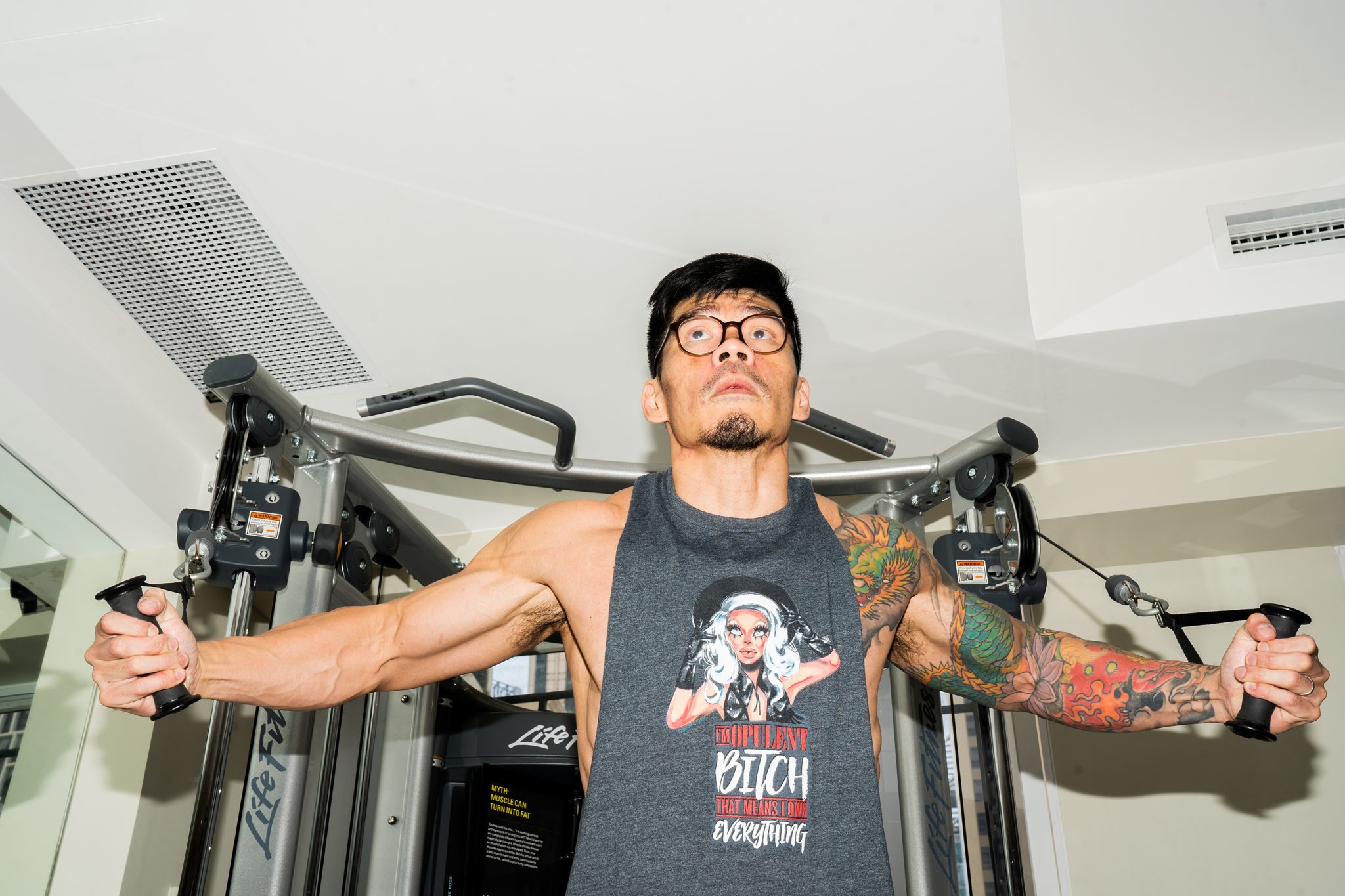 But it became less challenging when Go stepped into university and met more people he can identify with. "I never knew it could exist," he says. It was also during this time that his interest in fitness started to pick up after deciding to shed off some pounds ("I was overweight") through squash, swimming, and weightlifting before eventually teaching group classes for Fitness First for 13 years and then transitioning to CrossFit and finally bodybuilding.
"I think it was the normal progression, as soon as you see the changes in your body you end up wanting more."
A classic case of inclusivity and inclusion
In 2018, he put together a team of athletes to help others reach their full potential and in the process established the bodybuilding competition KG Classic. Though not sanctioned by any federation, the "show by athletes, for athletes" gathers a mix of people from all walks of life in a space where they all cheer for each other and without spending as much as $200 to register.
"It's going down to the grassroots level," says Go. "A lot of these people don't earn a lot of money and so I wanted an international-caliber competition that was really for athletes to experience because most of them won't be able to afford a competition." Plus, he says, the beauty of bodybuilding competitions and even CrossFit, where Go was initially part of, is that they are some of the most welcoming communities in fitness.
"I've never heard a single person [associate] being gay as being weak. Because that was the belief before. In CrossFit, there was nothing. I'd go toe to toe with you and I'll beat you," says Go. And it wasn't like 'Tinalo ka pa ng bakla,' all they said was 'Ang lakas mo.' You're being judged for your abilities. How fast you can do a movement, how heavy you can lift a bar and that was it." 
Go's choices in life prove that he isn't afraid to venture into various directions and chart a course that is as unique as his plated dishes at Blackbird where he is the executive chef. And even before Monocle's Top 50 Restaurant recognition this year, he has already found his calling in the intersecting frontiers of food and fitness.
He knows who he is, what he wants to accomplish, and where he needs to be. Looking back, you get the sense that Go's purpose goes beyond just developing menus and living a healthy lifestyle. Central to his appeal is a visible championing of equality—through fair opportunities and respect—even though he is quick to point out that he is neither a hardcore activist nor a trailblazing figure fighting for micro-minorities. His aspiration is, in simple terms, acceptance across all aspects of society, including the sport he loves.
Where sports stands today
In 2019, sports and fitness have never been more inclusive and empowering to the traditionally isolated LGBTQIA+ community with stories of professional athletes coming out of the closet—from former Major League Soccer player Matt Pacifici and Australian footballer Andy Brennan to NFL player Ryan Russell and hockey pro Jon-Lee Olsen.
Then there are also significant strides in gender inclusivity across the world with the foremost examples coming from sports organizations like the WNBA, which received an "A+ overall grade in an annual report by the University of Central Florida's Institute for Diversity and Ethics in Sports."
In Australia, new guidelines have been created "to promote transgender and gender-diverse people in sport" while in tennis, the philosophy that it's a sport for everyone as exemplified in the Rogers Cup in August and the in-roads made in equal prize money at Grand Slams continue to pave the way for more acceptance and equality.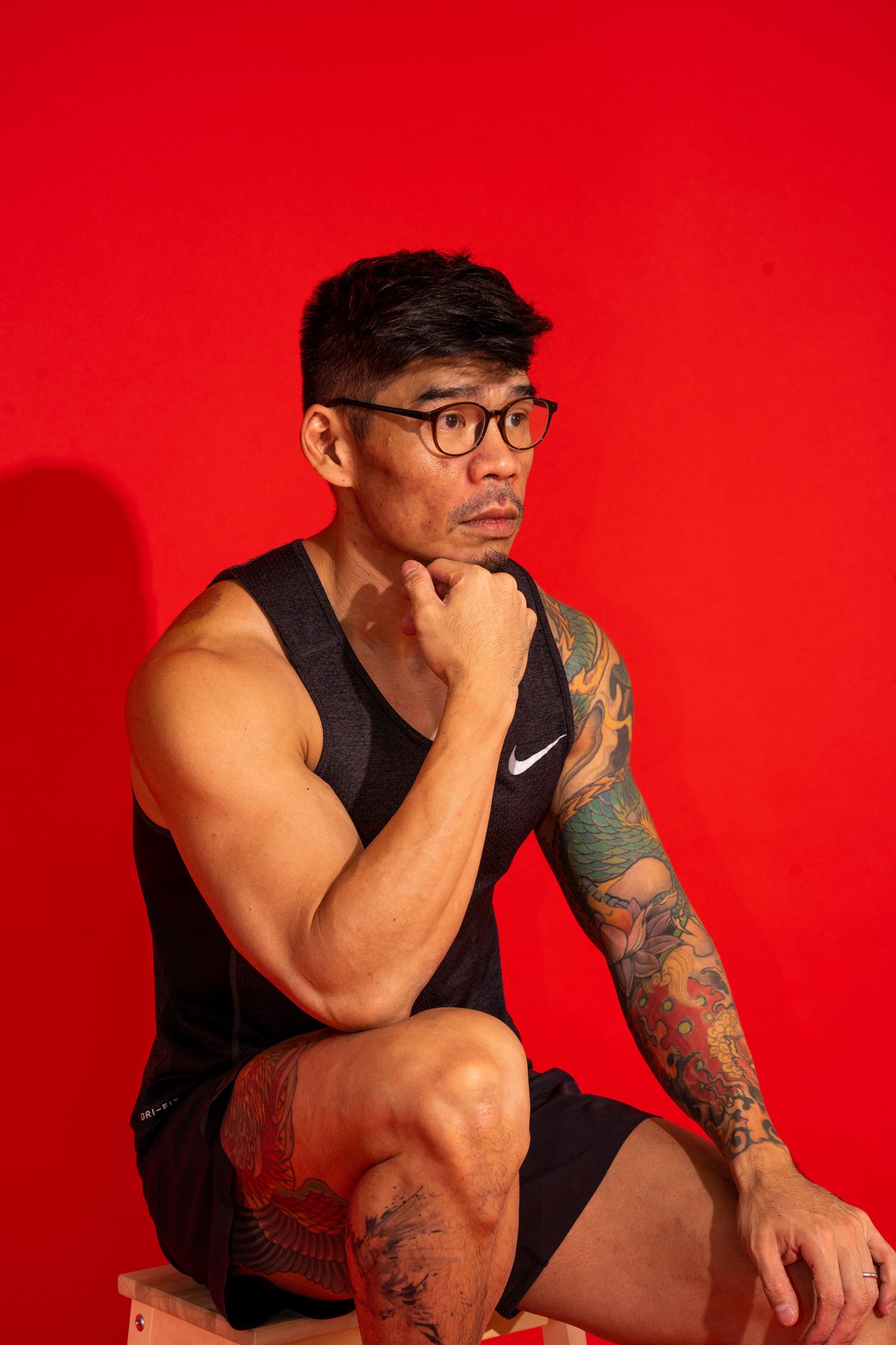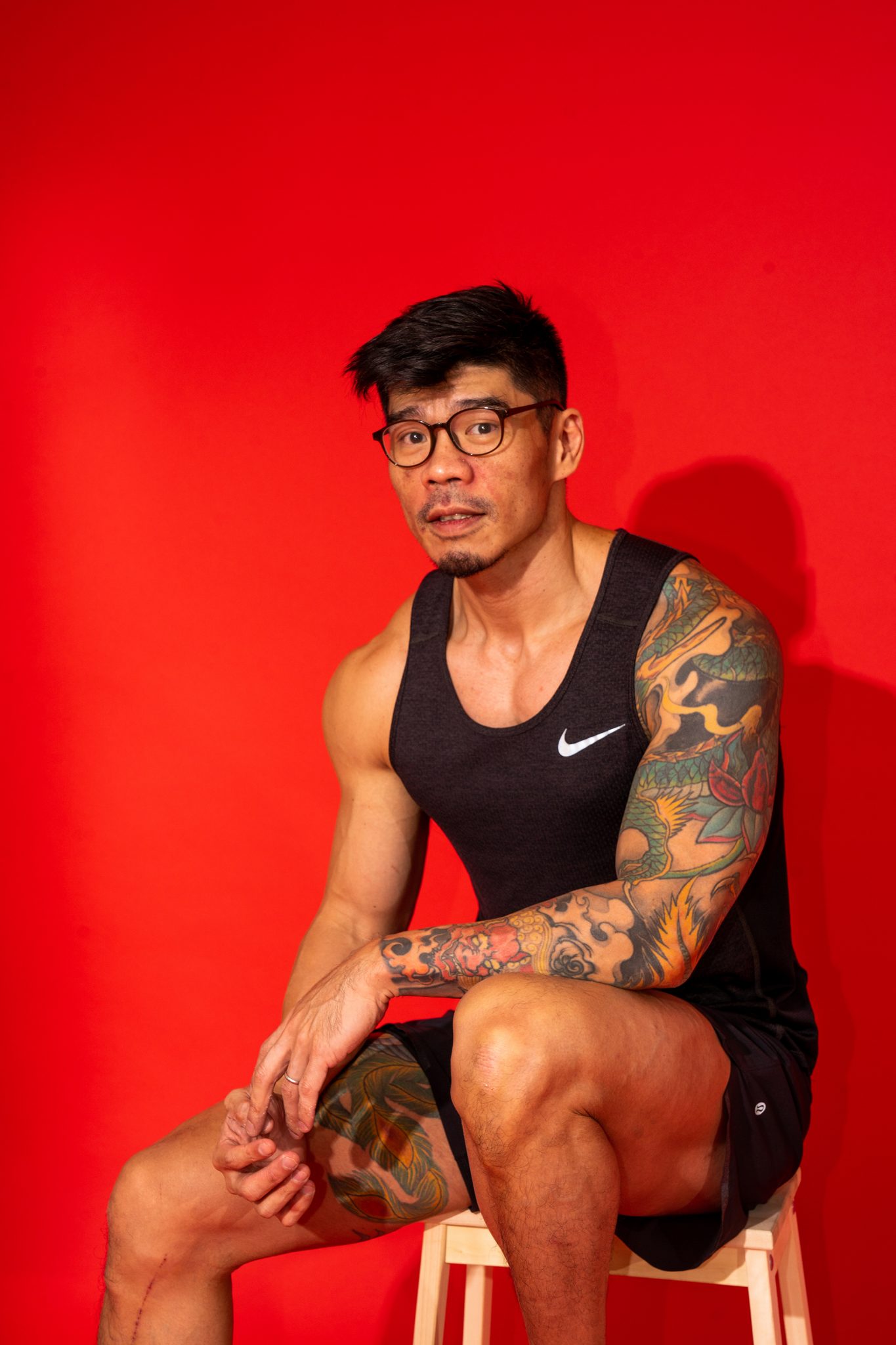 But as much as visibility and diversity are celebrated now, intolerance and disapproval still run rampant, most recently in the cases of victorious transgender athletes sparking debates on whether they are ruining the "biological line." Something closer to home is this certain viral video that emerged in the last week of September where a bodybuilder sloganized gay fitness enthusiasts with flamboyant actions and campy poses.
It caught the attention of Go, which in his eyes, is another formative example of marginalization and mockery that have made it difficult to continuously press forward with encompassing acceptance.
"I always call out any posts on Facebook if I feel that my sexuality is used as a punchline of a joke," says Go. "This one however was closer to home because it's a sport that I belong to. It's not right. And the reason why I do that on social media and not be ashamed of who I am is that mainly there's a little boy out there who is trying to find himself, who is into sports, and is afraid to come out but cannot identify with Vice Ganda, God bless him."
"What's important is opening that dialogue," he adds. "Not being like 'Oh you're wrong, you're wrong, you're wrong,' but I'm going to tell you what you said is hurtful. And there are some people I've called out who've received it really, really well."
"We live in an age when people are more vocal now," says Go, discussing the idea of callout culture "If they see something wrong, they call out people, which I think is an excellent thing, especially for toxic masculinity because it's been there time immemorial. So for them to see somebody like me call them out they get like 'No, you're just overacting.' No I'm not overacting, it's just because you haven't been called out."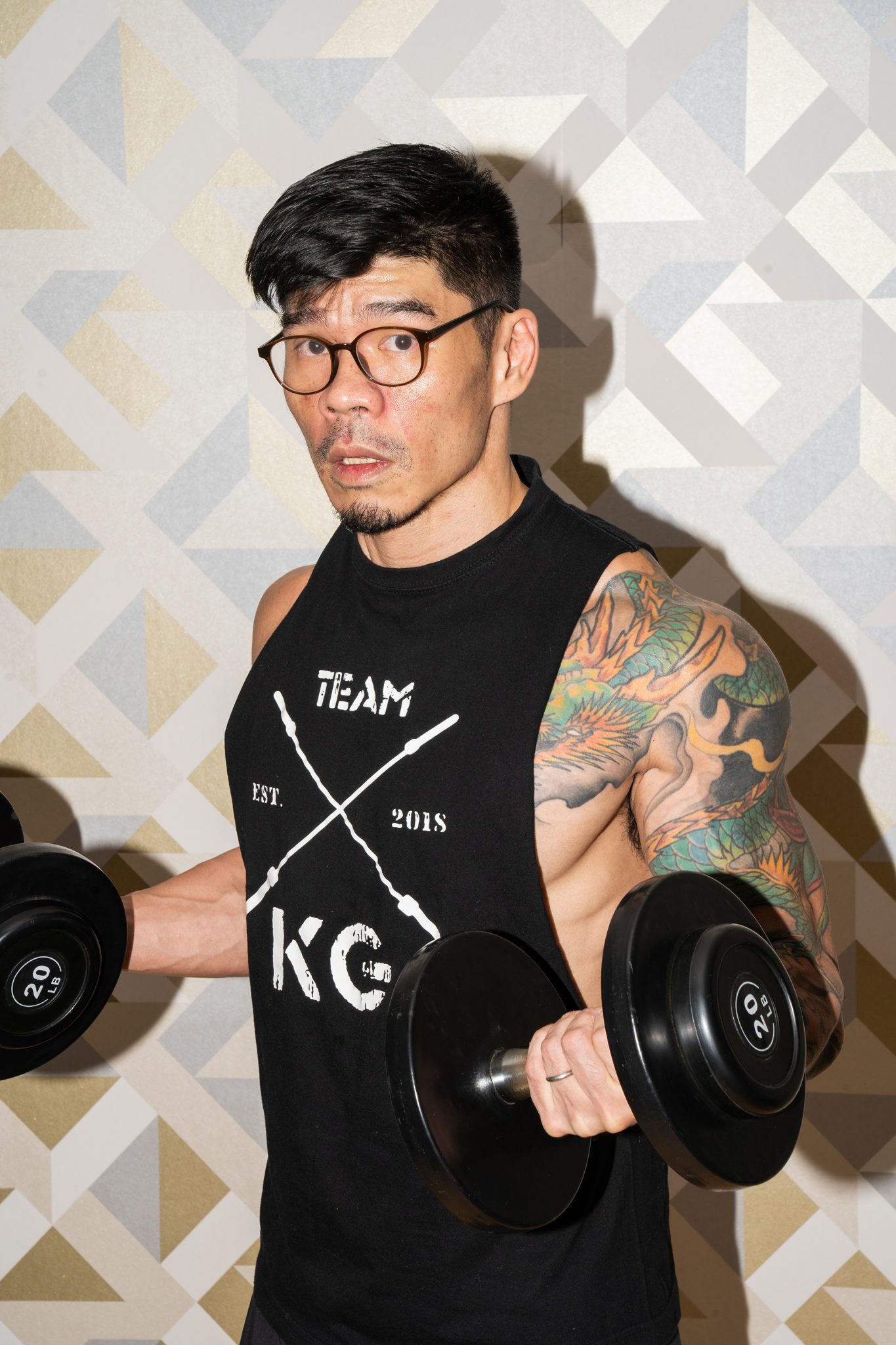 The steps to take
Sadly, that viral video on social media is part and parcel of the destructive loop still reverberating among Filipinos. And the fact that social media is capable of spurring strong feelings and negative gender implications that could make or break an identity, a culture, or a community with the clumsiness of ignorance struck a deeper chord for Go—one that courts intense levels of hurt and confusion.
Identifying as an LGBTQIA+ athlete isn't a universal experience but it's one of the key biases that Go intends to break. "A lot of people don't understand what a gay man goes through while growing up. Every single day you have to come out to people. I hope there comes a time it's a non-issue."
While the personalities in the video (including the one recording it) may have claimed not to hurt anyone, their sensationalized stereotyping of gay bodybuilders is a dehumanizing experience for many LGBTQIA+ people who are still afraid to live their truths. And that halts progress towards a more inclusive future, which, in Go's words, is defined as "a time when I don't have to say I'm a gay athlete."