Buying your first bicycle can seem daunting but with all the available information (like the ones listed here), it won't be long before you start riding for commuting and fitness
Photos by Yolanda Sun and Daniel Salcius/Unsplash
The year was 2009. I had only started my running journey.
For someone like me who was been a couch potato my whole life, sports was something entirely new. I trained a lot and joined races—and did fairly well, too. But despite all the high running gave me, I had always dreamt of being a triathlete. It presented a challenge that seemed insurmountable for someone like me.
A swim, bike and run in rapid succession? Can a sedentary, unathletic and geeky person like me accomplish such a feat? But to answer such a question, I needed to get over one huge obstacle first: cycling.
To start things off, I didn't know how to ride a bicycle. My lack of skill and courage was the main culprit. But now that I had a huge goal in mind, I was ready to give it a shot. The first step was to find a bicycle. Back then, we didn't have access to as much information, parts and expertise as we do now. In fact, a lot of times, I was just forced to buy the first thing I saw or what was available.
Luckily, today, thanks to all the cumulative knowledge the sport has accrued over the past decade, we can now make better decisions on what we should purchase. So for all first-time buyers out there, learn from my mistakes and successes. Here are a few tips on choosing your first bicycle:
Choose a bike that suits your abilities
An important tip I share with beginners is to not splurge on their first bike. The notion that "it's better to buy one high-end bike than needing to upgrade constantly" is certainly flawed.
You need to acquaint yourself with the quirks of cycling first. Familiarize yourself with the cycling skills and techniques before you go all in. This will allow you to appreciate the journey better and can potentially save you from the pain of damaging an expensive bike. This doesn't mean you should skimp on the quality of your first bike or go cheap though. Instead, choose well-known and reputable brands since this will ensure you'll get quality products, and great after-sales support.
Find the right size and model
It's easy to think you can get used to your bike even if it's not the perfect size. Trust me, once you spend hours on the saddle, any small discomfort gets emphasized severalfold. To solve this, make sure everything is suited to your build.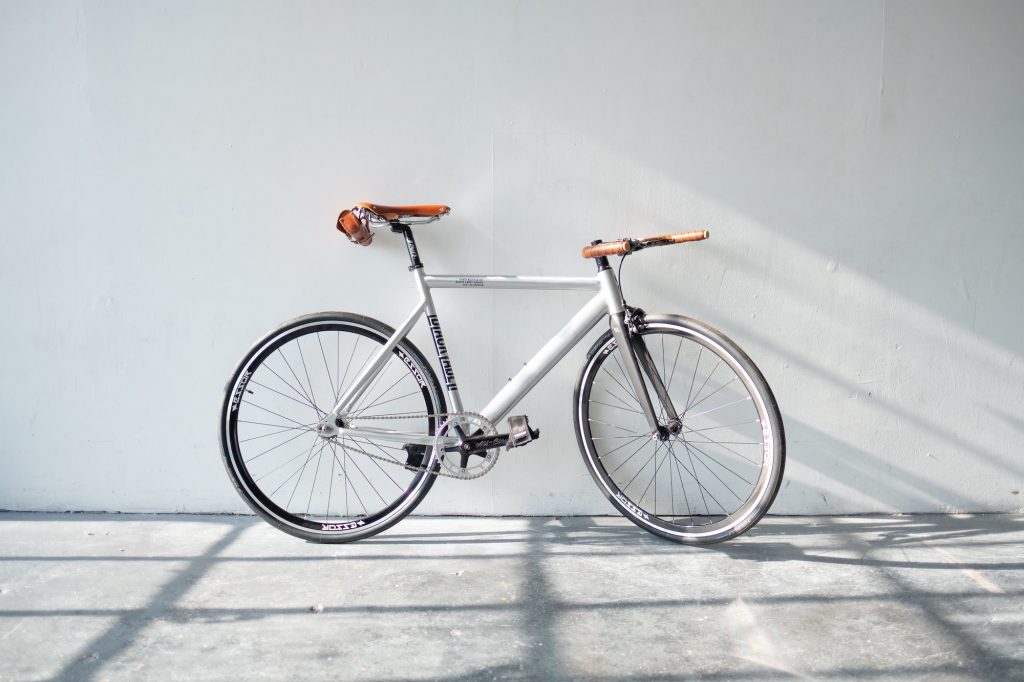 It starts with choosing the proper size. Most, I assume, will opt for a built bike rather than one that needs to be assembled. This is fine, but we need to find a way to compromise in terms of sourcing parts and sizing. The easiest way is to consult online sizing charts of your preferred brand but an even better option is to ask a knowledgeable coach or bike fitter. Alternatively, there are also sizing tools you can take advantage of like the Retül fit sizing platform in Specialized Pasig, which measures your body and presents options on the model and size that best suits you.
Invest in quality accessories and equipment
A lot of people make the mistake of buying a very expensive bike then skimping on the quality of their equipment and accessories. Based on experience, the latter can really make a large impact, especially on how enjoyable your rides would be.
For example, choose the right handlebars, gloves, saddle, shoes and cycling attire since these are the contact points that bear the brunt of your weight and the jarring terrain. By spending a little more attention on choosing the right ones, you'll be able to last longer, have a more pleasant ride and even recover faster.
Another thing you should definitely not skimp on is safety. For example, not all helmets are made the same. Some brands spend more on research and development to ensure their products protect their users better. Other accessories such as lights, tires and even sunglasses are just as important since these help protect you from the elements you'll encounter on the road.
Learn proper maintenance techniques
If you take care of your equipment, it will take care of you. This is something I've learned (the hard way) during my years of cycling.
Let's face it: It's easy to forget about your bike after a long day of pedaling. However, remember that wear and tear will take its toll. As we use our equipment more, there is also a higher potential of breakdown. This is where proper maintenance comes into play.
I always recommend learning simple maintenance techniques such as changing a flat, checking for chain wear, aligning brakes and even washing your bike. Our friendly neighborhood mechanic won't always be there and by knowing these yourself, you can perform these more frequently.
Remember, buying your first bike is part of the journey. Spend time on research and ask reputable sources. These, of course, will have conflicting opinions that might confuse you a bit more. However, if you understand the concepts we outlined earlier, you'll be able to make a decision that you will enjoy and appreciate in the years to come.
Ride safe!
Have some training questions, feedback or suggestions for future articles? Drop a note in the comments section below or on Facebook, Twitter or Instagram. You can also get in touch with Don directly here.