Recent studies show that children 12 years and younger get physical and cognitive benefits later in life from engaging in exercise
This isn't parenting advice.
I'm years away from being anywhere near qualified to be dishing any of that out—and even when I've hit the "requisite" years of experience, I'd still be hesitant to give such advice. But here goes: You should get your kids exercising, especially those younger than 12, even indoors.
Where is this coming from? I spent at least a semester in university writing a paper encouraging the reformation of the physical education system at the college level—arguing for its importance as a tool for holistic individual development and an enabler of tip-top cognitive performance. 
Aside from recently rewriting the paper, I even more recently ran into a 2021 study on physical activity in childhood and adulthood cognitive performance.
It was a sign.
What you already knew
The Center for Disease Control and Prevention (CDC) recommends that children and adolescents from ages six through 17 do at least 60 minutes of "moderate-to-vigorous" physical activity daily.
Perhaps not as relevant in these times but team sport hosts a fountain of benefits for children as well. I agree with blogger Josh Bobberman when he writes on the website Team Kids, "Playing team sports encourages cooperation and sharing, resilience, goal setting and building relationships."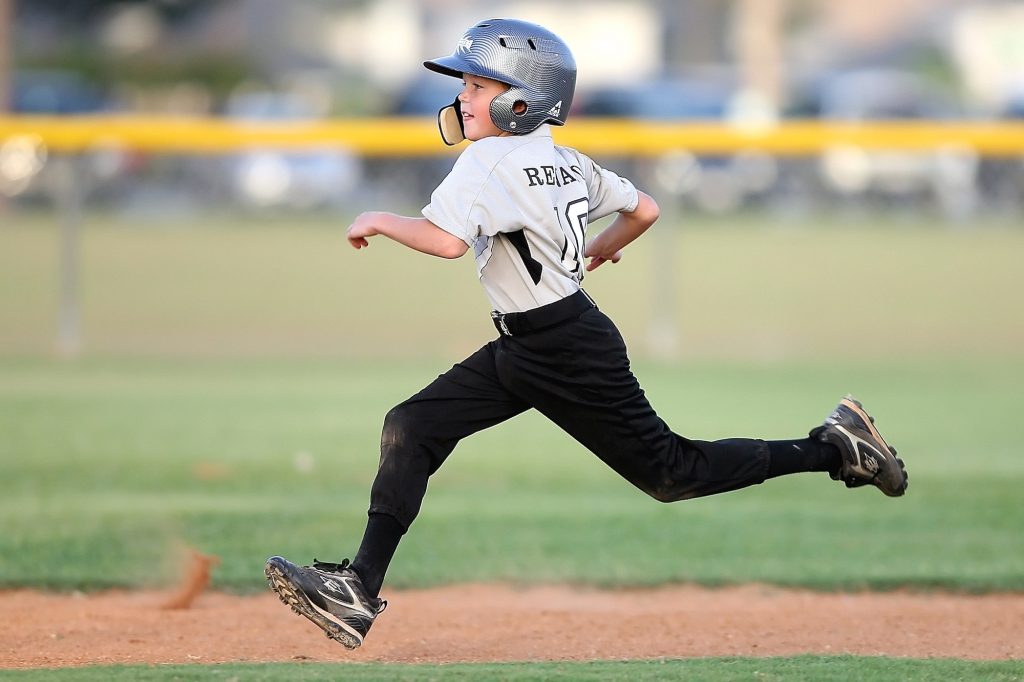 Indeed, my childhood year of rugby was reigned by thoughts of tackling other children with timely grabs at their ankles ("toe-tapping" we called it) but passing the ball to teammates, strategizing, and camaraderie were given airtime too.
So while we should encourage children to get up and move to receive the CDC-outlined benefits—improved cardiorespiratory fitness, strengthened bones and muscles, weight control, reduced symptoms of anxiety and depression, reduced risk of developing a slew of health conditions—involving children in team sports (when it is viable to do so) gives children the chance to embark on the important journey of learning to cooperate, share, and, importantly, sometimes lose.
The cognitive stuff that was certainly new to me
We all know that "sports is good for children" but one 2018 study published in the International Journal of Environmental Research and Public health puts a neat scientific cap on it.
The authors performed a systematic review of research demonstrating "the influence of physical activity on health, especially as a positive correlation between sports and cognitive functions." They found that executive function development—motivation, the ability to set goals, and practice self-control—are fostered by engaging in sport.
An even more recent study out of Kobe University published in NeuroImage last May looked at the link between childhood exercise and cognitive function in later life. Researchers found that physically active children (up to 12 years of age) have higher cognitive functions later in life. The same correlation could not be found between cognitive function and post-childhood physical activity.
"During childhood, the formation of the brain's network is susceptible to environmental and experience-related factors," explains the researchers. Exercise during this formative period optimized the network development linked to "the maintenance and promotion of cognitive function in later life."
Again, not one to give parental advice, but I simply agree that getting kids exercising when young is important. While I can type away at how that's helped me—how soccer in muddy cleats got me to appreciate the ephemerality of material goods—I rest my case on the cognitive benefits adults receive from the physical activity of their youth.
So what can kids do?
Well, they're not about to hit the weight room, and they can't sign up to a soccer club the way I was lucky to as a child. But here is a fun list of ideas to get the kids physically active today:
YouTube workouts
These are probably even funner when parents or siblings get involved. I tend to stick to the same source when it comes to online workouts. I recommend checking out The Body Coach TV.
Squat exercise
Jacquelyn Oldham, the director of curriculum and development for The Little Gym, tells Good Housekeeping about an exercise called "Hot Seat Squats." "Place a stool or ottoman behind them while they squat, let their bum—or biscuits—graze the seat of it, then quickly stand," suggests Oldham. Give them a few sets to do.
Stuff to combine with squats: crab walks and superhumans
These are also recommendations by Oldman. I figured, "Why not go with the exercises that involve a bit of acting?" Imagine it. "Okay, you're a crab!" "Now you're superhuman!"
For the crab walks, the kids sit with their feet in front of them and their hands behind them; they then lift their hips up and walk around like a crab. Per Oldman, this is good for core and arm strength.
For the superhuman, you lay on your belly and lift your arms and legs off the floor. Good for the back, neck, hamstrings, and glutes per Oldman, and per me a fantastic excuse to shout, "Empowerment!"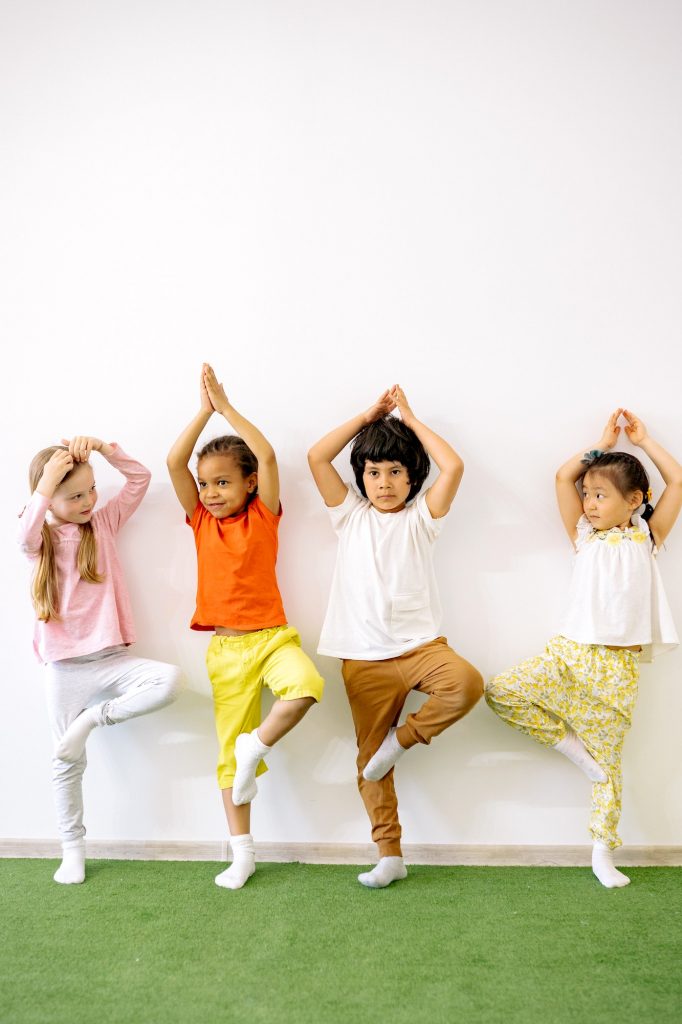 When allowed: skipping and running
Oldham notes that skipping is good for improving balance and coordination, and I personally note that running is a fantastic sport (I'm incredibly biased). Either way, when it is permitted, getting up in the morning and heading out for a jog is a great way to bond, build habits, and break a sweat.
Fun for everyone
In these crazy times, anything to get the family working together to get all its members healthy is worthwhile. That's the frame from which I suggest these exercises be viewed: something the whole family can get together and do. Sweat is all well and good, but laughing together too—well, that's priceless.
And if you're 12 or younger (and likely not reading this), your older self will thank you too.