Sitting for hours in a high-power racecar still requires top-notch physical conditioning—just ask Bianca Bustamante
Photos from Instagram and courtesy of W Series
Motorsport may not be the most popular pastime in the Philippines, but it still does have a strong following, with the scene occasionally producing noteworthy racers. Filipino motorsports fans have someone to be proud of once more in the up-and-coming 17-year-old homegrown driver Bianca Bustamante.
Bustamante, who hails from Laguna, is currently competing in the all-female W Series Championship, a series that proclaims itself as the stepping stone to the highest levels of international motorsport. She has traveled around the world competing for its Academy team as a rookie in its developmental program, and this weekend she'll be having a bit of a homecoming as the league travels to the Singapore Grand Prix.
The race in Singapore is nothing less than a historic milestone for Bustamante: It's the first time she'll be racing in Asia as a professional formula car driver.
Despite the casual perception that it's all just sitting in a car and driving, motorsport is no joke. Drivers are constantly subjected to a lot of G-force (up to 6 g), which pulls blood away from the head and can cause mere mortals to black out. All the sudden stops and starts also wear down a racer's neck, head, and brain. This is why Bustamante and her peers do a lot of training on their neck and core—and she's been putting in the work in the gym.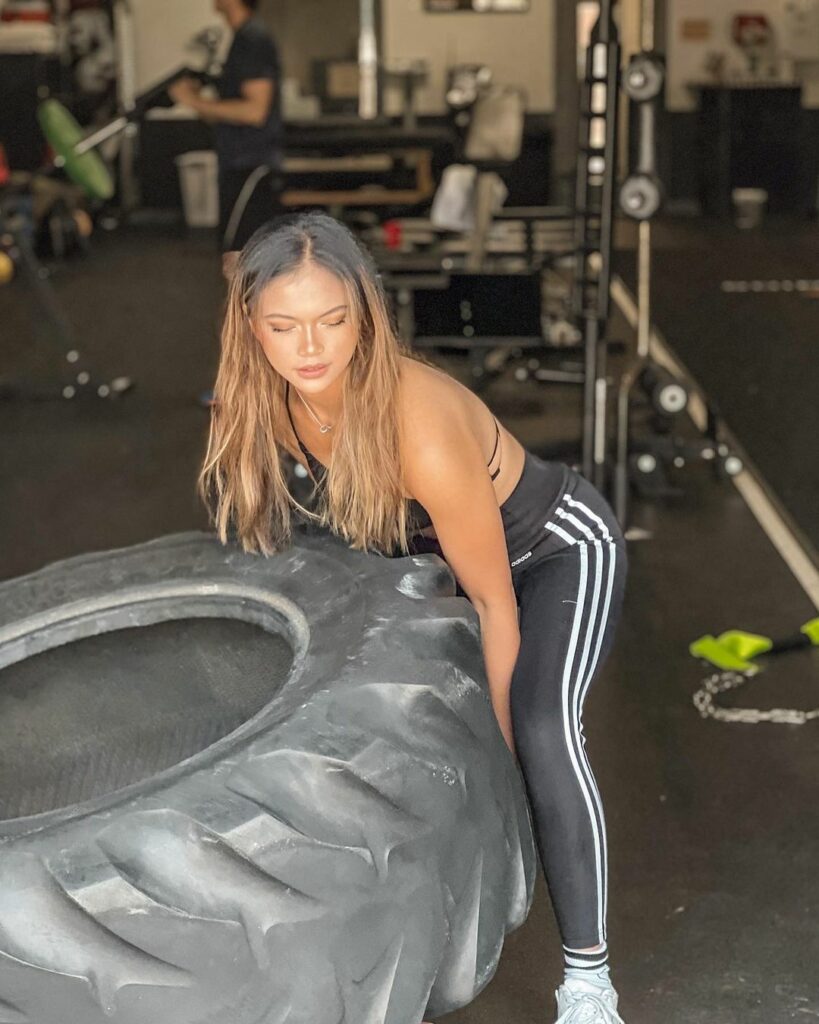 "Physically, the sky's the limit [for my body]. I do believe that, which is why I push myself and better myself every day," says Bustamante. "But it's a bit tough, especially coming from [go-karting] that goes about 120 kph, then you transition to a Formula 3 car that goes about 260. Your body, it can't adapt as quickly, and that's one of the main things that I've been struggling with."
Bustamante's still getting used to the higher gs in the level she's racing in, which is why she often wakes up with a stiff neck. To better brace for impact, she's getting the help she needs to keep up with the demands of the sport.
"Now my body has been adapting, I've been seeing a lot of changes. I'm only 17 as well, so my body is going through so many changes, and that's why I'm grateful that I have the right people teaching, supporting, and coaching me on my fitness," she adds.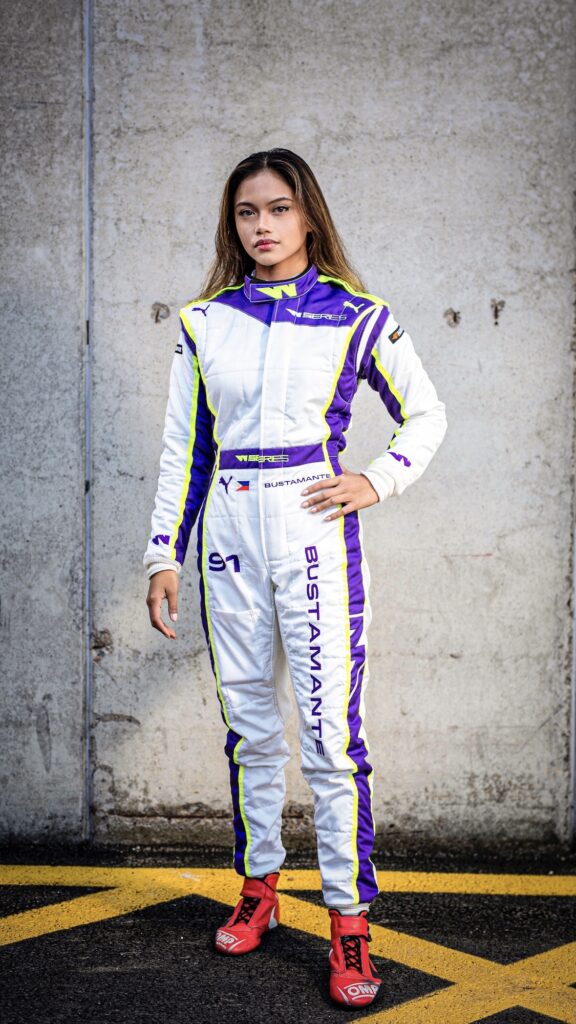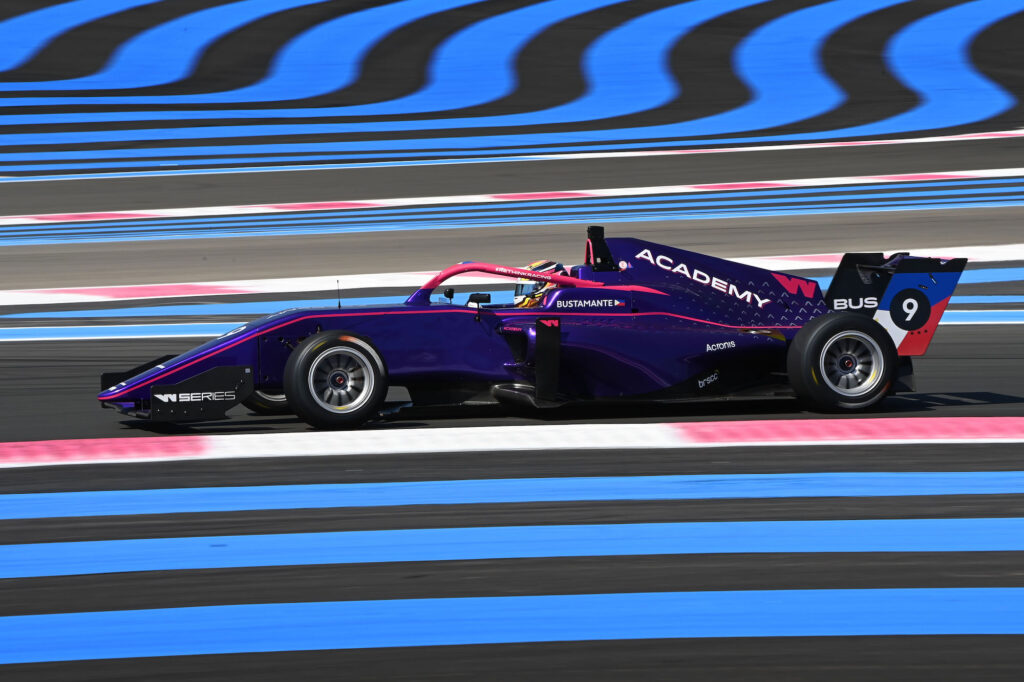 It's not all neck work, though; Bustamante's team also puts her other muscles to work. "I learned all these workouts that can help me with it, extra workouts that help with the grip, [and grow the] forearms, biceps, triceps—not your usual workouts that people do, but workouts that specifically target the muscles that help in driving."
Besides being fully aware of the real importance of fitness in her sport, she seems to have fallen in love with working out as well. For her, it's not just a matter of being able to withstand the powerful physical forces that come with speed but also possessing the strength and mental clarity to effectively drive and handle her vehicle.
"I see the difference now that I'm fit enough to handle the car, to push it, and to extract every bit from it; when you have the strength to do it, it helps you as well mentally," Bustamante says. "Whenever you're not fatigued, you think more clearly, you think better, you're always on your feet."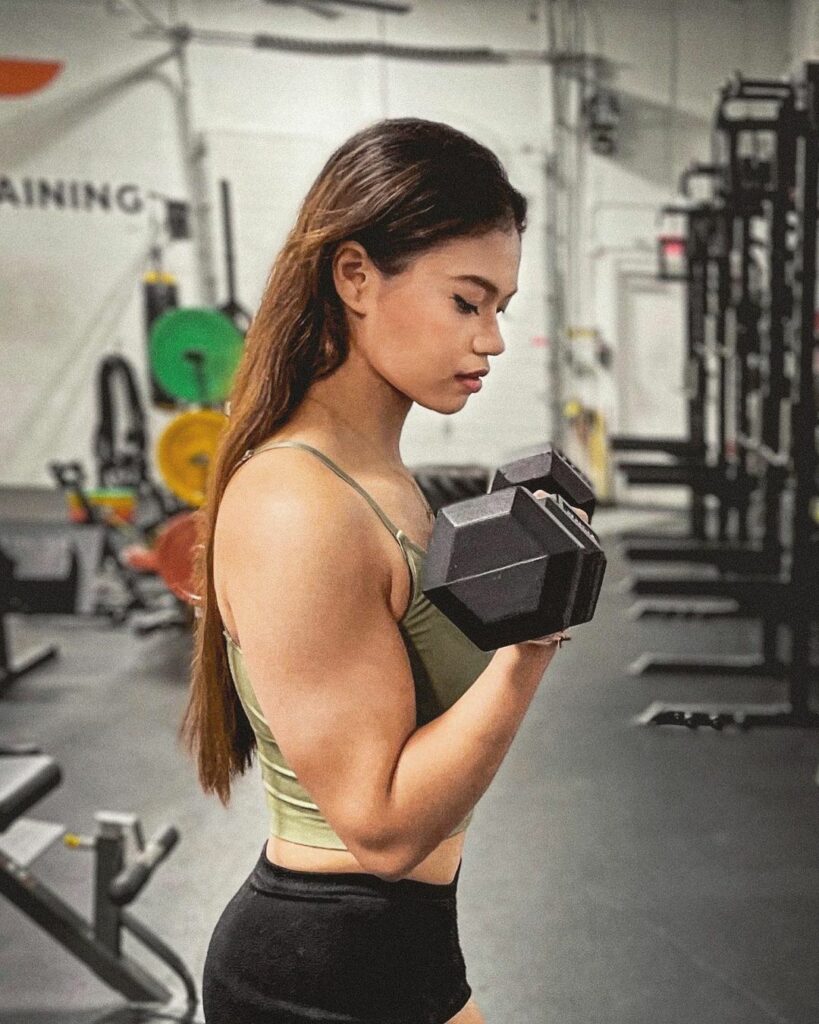 Now, Bustamante tries not to miss a day of training, as long as she can help it. After all, physical fitness can figure into the crucial seconds between places in a race. 
"I try to work out every day—right after this press conference, I've actually got training scheduled because I hate missing it and I know how important it is," she says. "The more time I spend in training, the less I cry in battle."