Chloe Jane Ong shows how the right state of mind can help you become a better athlete
Photos by Jar Concengco
A year and a half ago, Chloe Jane Ong didn't know how to ride a bike.
"Pinagtawanan nila ako," she admits when people found out she lacked this skill. "Siyempre kasi I grew up in Australia and doon grabe ang mga triathletes." Australia is practically triathlon country but the sport has steadily grown in the Philippines the past few years. Yet even with such encouraging surroundings and her natural athletic prowess to boot, Ong was a klutz on two wheels.
Not until she found herself in the trenches of TriMac Tri Team. Four months prior to her first race at Tri United 3, Ong willed herself on a bike and endured endless falls and cuts to eventually master a skill that once eluded her. "Master" is an understatement: her bike splits are now faster compared to other athletes. "Surprisingly, hindi pala siya ganun kahirap."
Her story is a tireless exercise in self-belief. But that is how she has always been. Motivated and competitive, yes, but not for the reasons one may think.
"I want to excel because I want to inspire people. That's my goal. Kailangan mo mag-podium para makilala ka and then people look at you and hear your story and say 'Wow baguhan lang siya pero nananalo na siya.' 'Yun 'yung gusto ko and not because gusto kong magyabang," she says. "I want other females to see and feel that if you put your mind into something, there are no limits to what you can achieve through training, persistence, a lot of sacrifices, and time management."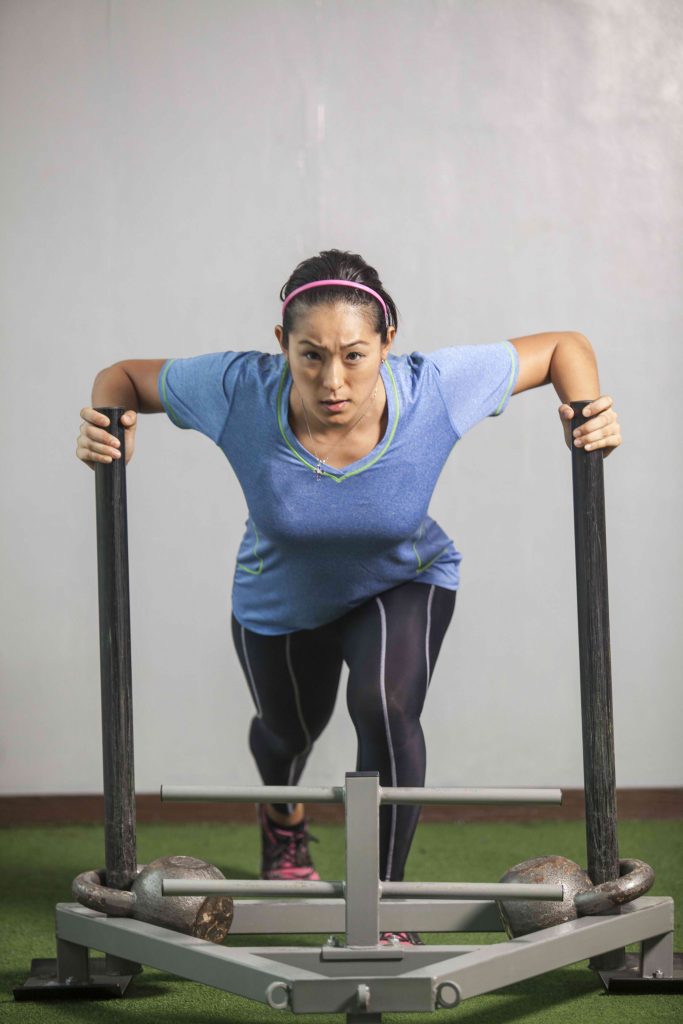 Originally a runner before dipping into aquathlon, Ong surprised herself when she decided to move to triathlon, bursting onto the scene with her strength and training background in tow. "Everything I do dinadaan ko sa power. Now, though, natututunan ko sa TriMac, you have to be efficient and conserve power. Triathlon is mental. Hindi lahat nadadaan sa power. You need patience and commitment, which apply to everything in life."
It's a tactic that has served her well, especially when you think that her original goal was to qualify for the Ironman 70.3 World Championships. Which she's already achieved.
Now she's gunning for an Ironman. Not bad for someone who didn't know how to bike.
Stats
Personal bests
21K run – 1:51:53, Milo Elims Angeles (2014)
Olympic distance triathlon – 2:39:22, Tri United 1 (2015)
Ironman 70.3 – 5:47:39, Ironman 70.3 Subic
Average training mileage per week
Swim – 10 kilometers twice a week
Bike – 180 kilometers twice a week
Run – 35 kilometers thrice a week
Strength – at least two hours twice a week
Achievements
23 multisport events
19 multisport podium finishes
6 Ironman 70.3 events raced