For Ines Santiago, a good training facility is also key to achieving and breaking personal records
Photos by Tristan Tamayo | Shot at Ayala Vermosa Sports Hub
A stressful day was what it took for Ines Santiago to start living an active lifestyle. She wanted to get out of the house for a while to de-stress so she decided to put on her trainers and go for a quick run. Her love for the sport grew more each day.
"After sweating it out for a few minutes, I felt really good. The next day, I did the same. I continued and eventually I was running five kilometers thrice a week," says the 37-year-old Santiago.
But before she even considered running as a way to de-stress, Santiago admits she was what people would refer to as a couch potato. She barely went outside her house to work out. It took some time for her to warm up to the thought of running but as soon as she did, she gave her very best shot and decided to challenge herself.
"I never really thought of having no sports background as a hindrance or disadvantage. From day one, I would just set realistic and achievable targets per workout and I would build from there," says Santiago, who seemed reserved but excited to show everyone at Ayala Vermosa Sports Hub a preview of her training routine.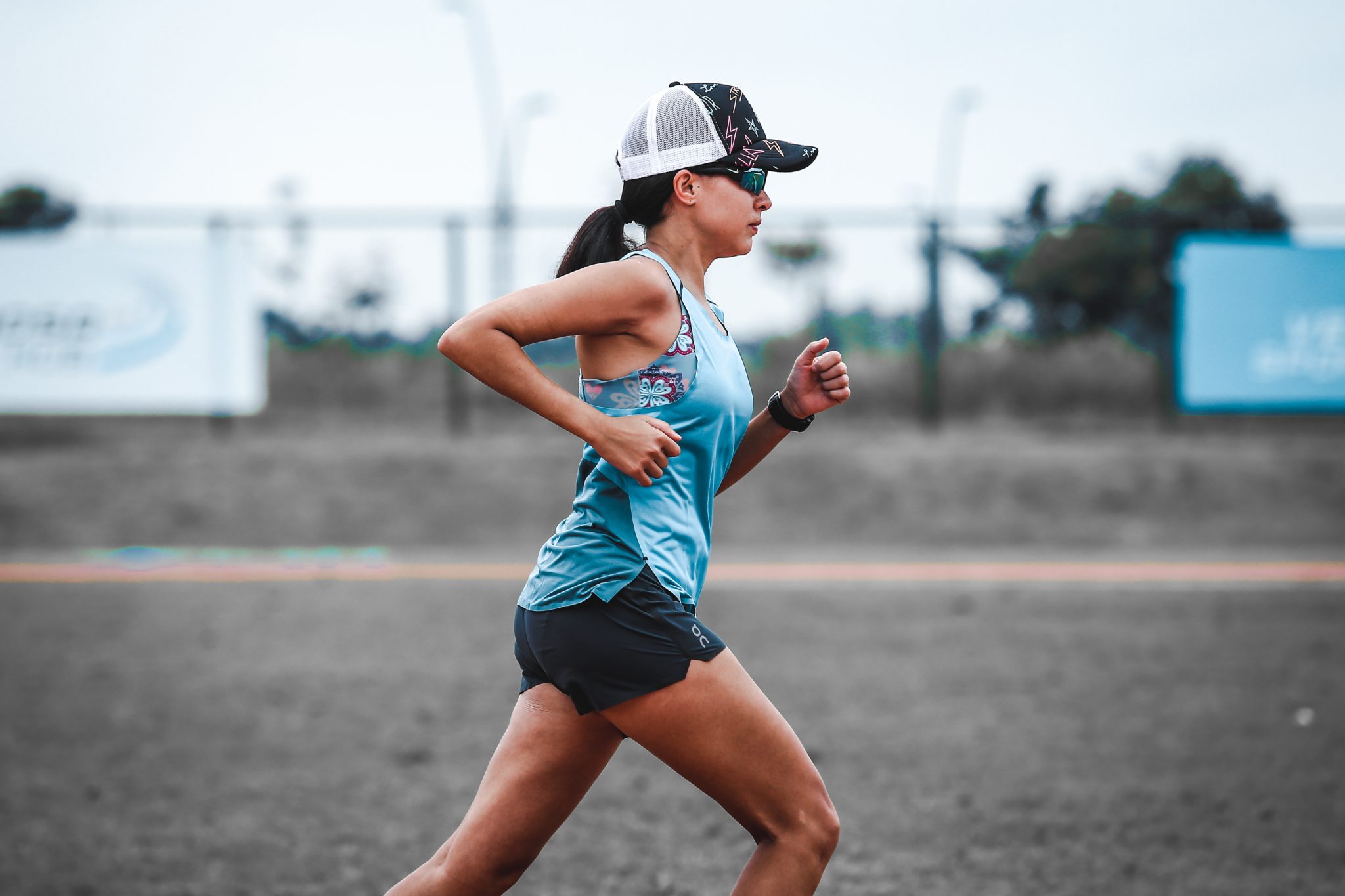 Part of why Santiago fell in love with the sport was because she made it a point to train based on what she knew would work best for her. She didn't set overwhelmingly difficult goals but relied on developing her physical capacity and skill set each day. This way, Santiago's training was focused on progress built through consistency.
"I didn't just wake up one day from having no experience in running—or jogging for that matter—and say,  'I'm going to run a 10k today', instead I said 'I'll run five minutes longer today than I did yesterday,' says the mother of two sons. "By setting realistic targets on a daily basis we get to enjoy the process and bask in that great feeling of fulfilment," adds Santiago.
After a year of running, she eventually learned how to bike and swim with the help of family and friends. Santiago also followed the same training routine and mindset with running. She eventually finished her first Olympic distance triathlon in 2015 and completed an Ironman 70.3 at the end of the year. Since then, the Herbalife athlete has been training and participating in multiple races.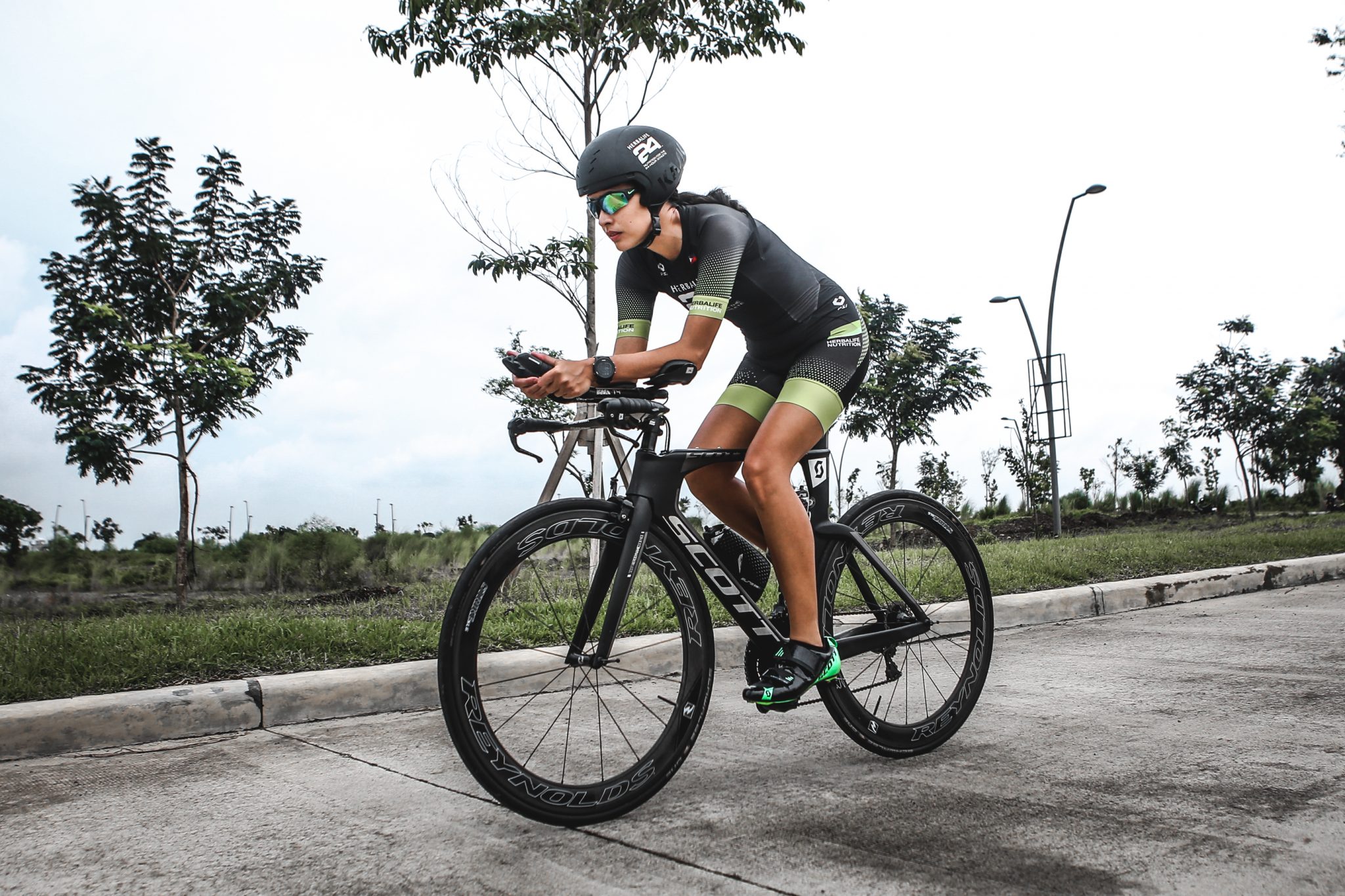 "Those who know me—my parents and myself included—are shocked that I am now a triathlete. I was said to have 'no athletic bone in my body.' I've even heard some people say that I look too frail and fragile. So the one thing I want people to believe is that if I can do it, anyone can," says Santiago.
When asked what her most memorable race was so far, Santiago answers that she doesn't have one and that she believes that each and every race has taught her something unique and valuable lessons.
But one recent race that was special was when she got to represent the Philippines for her age group (35-39) in the Asian Triathlon Championships in Gyeongju, Korea in June. Aside from her international stints, Santiago was also crowned the fastest Filipina for two consecutive years in the 36-39 age group at Ironman 70.3 Cebu.
Training is key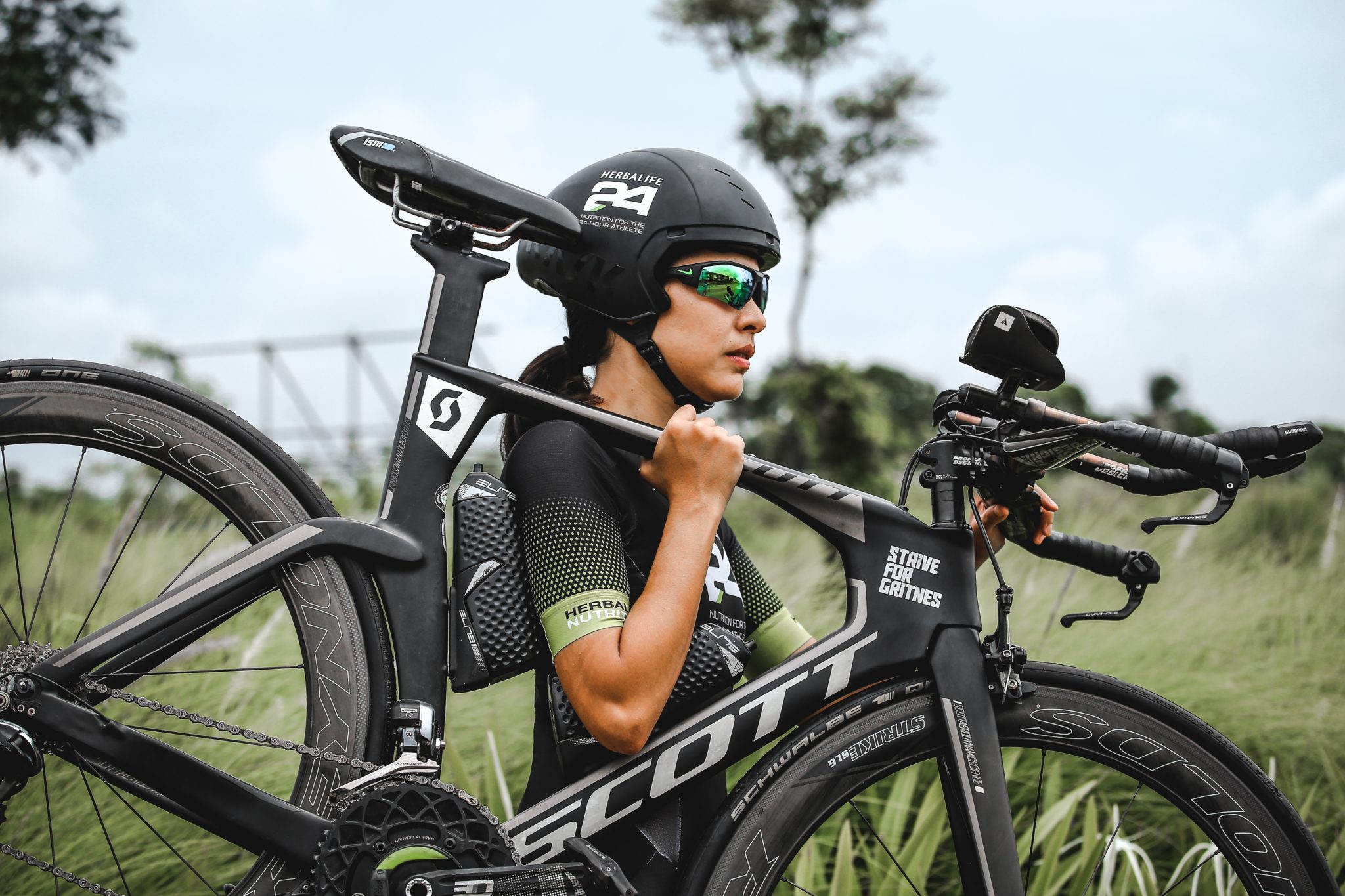 What motivates Santiago to train consistently is her persistence to outdo herself every single time she races. It's the reason why her training routine is built on small but consistent progress. Besides this mindset, she also stresses that having access to training facilities like Ayala Vermosa Sports Hub plays a huge role in every triathlete's success.
Ayala Vermosa Sports Hub is one of the only few sports establishments where you can get a full-on triathlon training experience. Santiago mentions that having all facilities in one hub is crucial because it saves so much time—something mothers like her appreciate.
"As any triathlete would attest, training for the sport can be time-consuming and to have everything under one roof helps in minimizing travel expenses and maximizing one's time," says Santiago.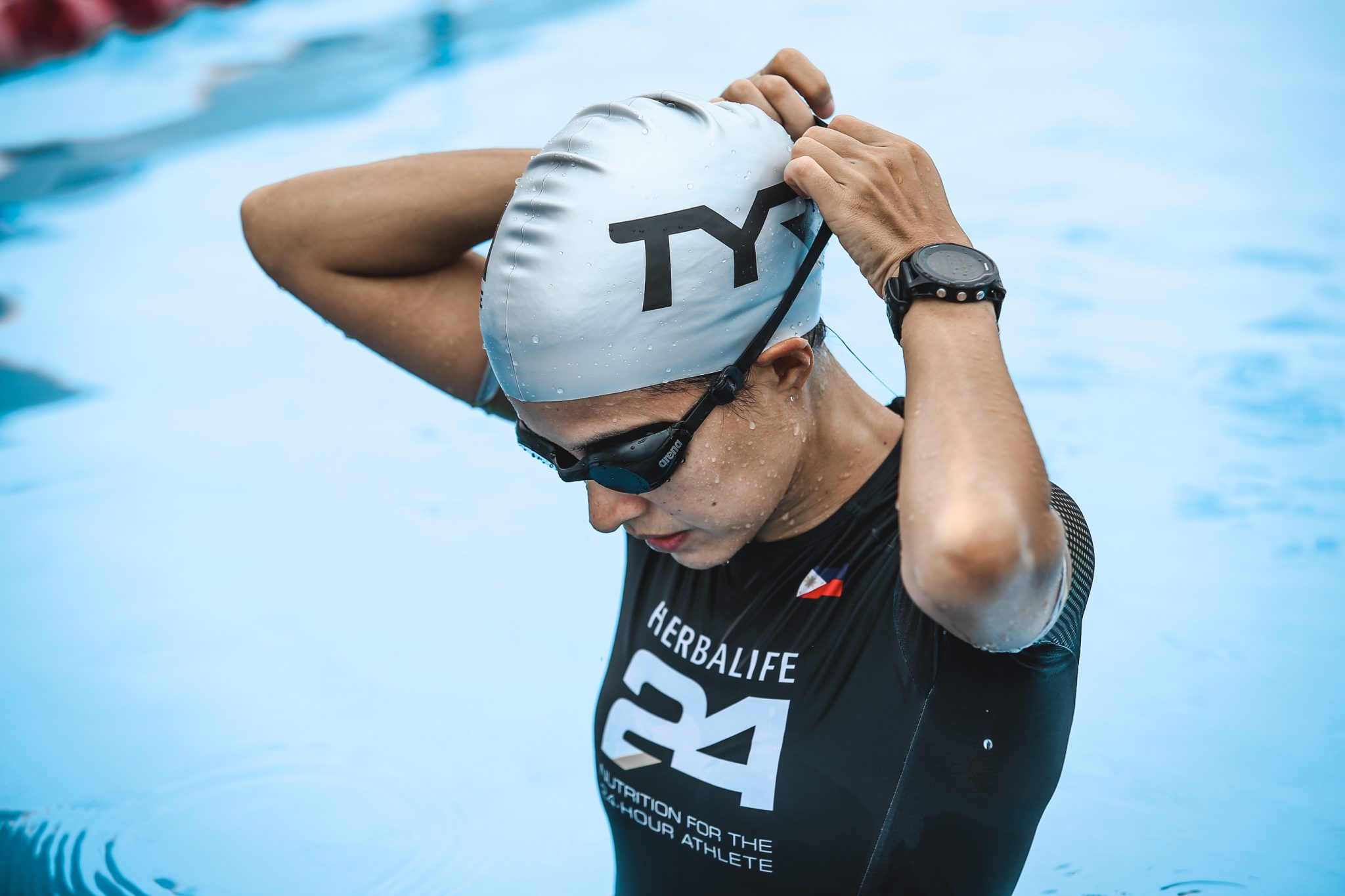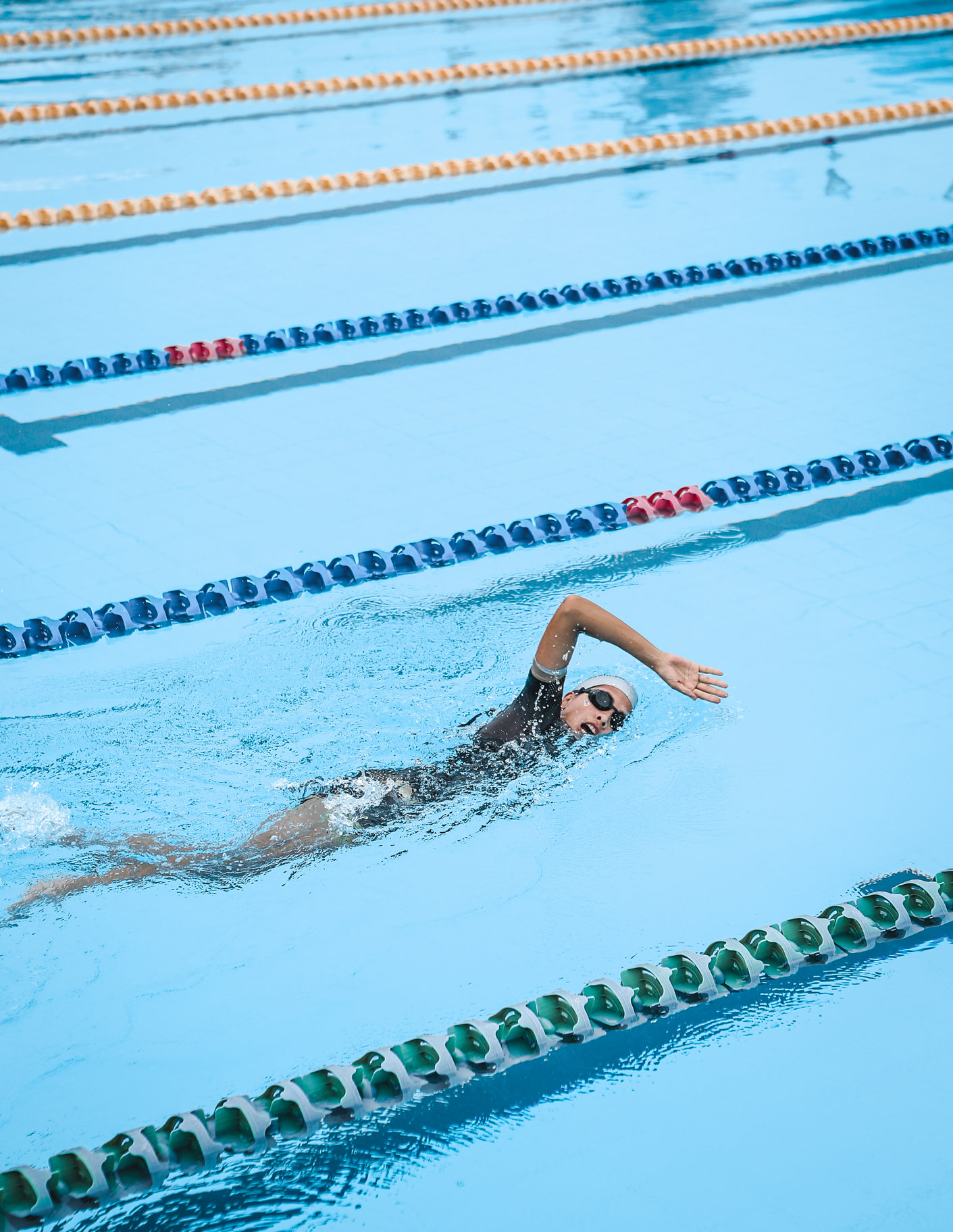 Ayala Vermosa Spots Hub has a FINA-standard, Olympic-size swimming pool, an IAAF standard 400m track oval, and a complete indoor training facility equipped with a sports science laboratory.
Another thing that pushes Santiago to constantly get better every day is the value of setting an example to her sons. As a mother, one of the biggest lessons she wants to teach her kids is the importance of courage and discipline in pursuing one's passion.
"[My kids] see me train constantly, and on weekends they see first-hand the effort I put into my indoor training. Although they are currently passive observers and may not be interested in sports, I'm hoping that somehow this will leave them with a positive and lasting imprint," says Santiago.
Meaningful advice
The main reason why Santiago has come full circle is that she always challenges herself and never fails to appreciate the fact that she is getting better each day. She focuses on her own triathlon journey rather than trying to win as many medals as she can.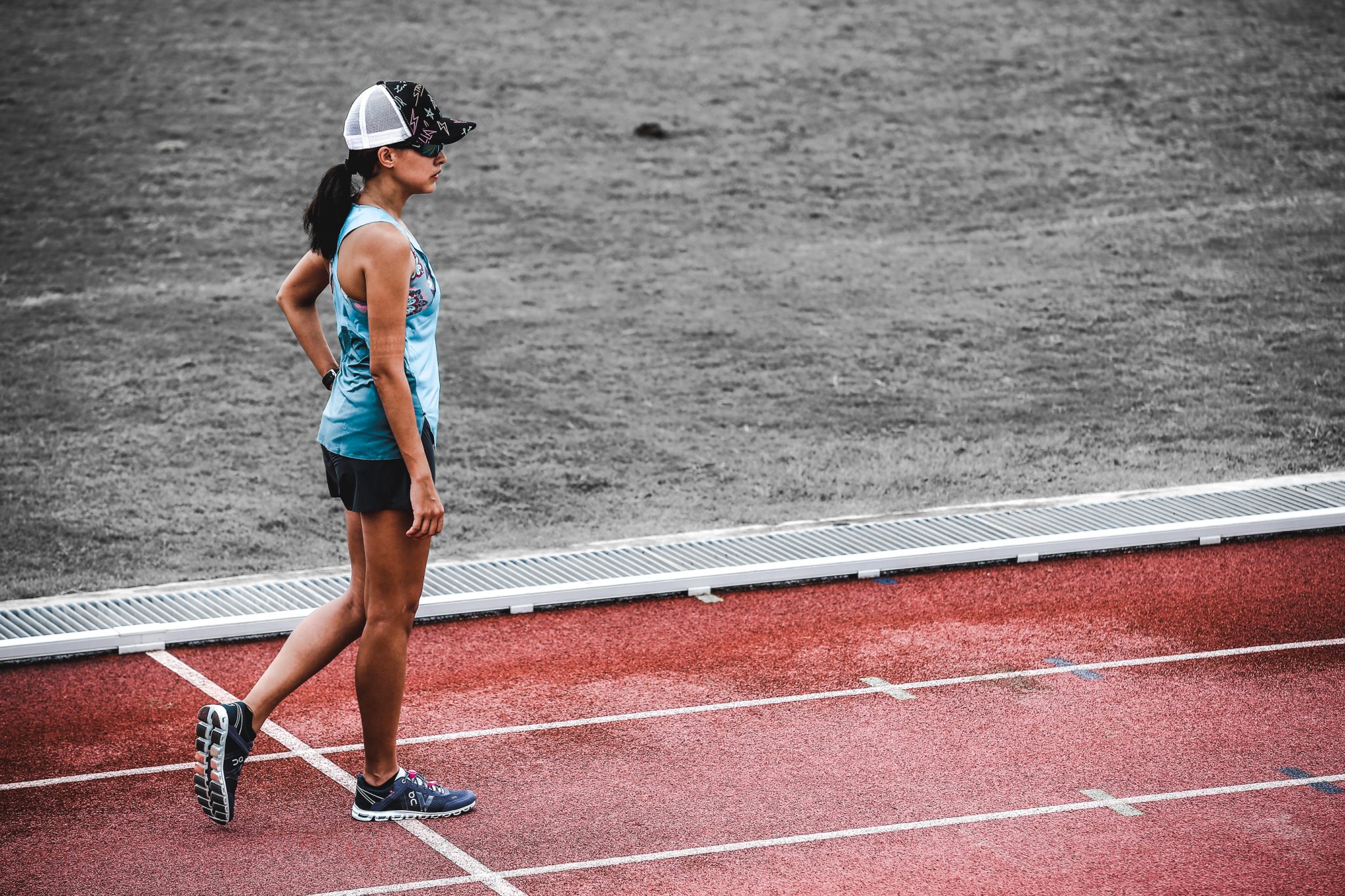 "It's good to dream big, but personally, I find that a lot of us are easily overwhelmed by the pressure of attaining these big dreams that we get ahead of ourselves and end up feeling discouraged or worse, burning out," says Santiago.
The thought of not being good enough creates a cloud in our heads that it tends to discourage us to even try. The solution is to try to push ourselves to take brave first steps. That's what happened to Santiago. It was that initiative to get out of her comfort zone and go for a run that eventually led to her becoming a triathlete.
"We are all built for our own version of greatness. Be relentless in your pursuit of it, and don't let anyone tell you otherwise."
Ayala Vermosa Sports Hub is a development of Ayala Land within the Vermosa Estate in Daang Hari, Cavite. Vermosa Sports Hub is a complete training facility equipped with a 400-meter international standard track oval, an Olympic-size pool, a football pitch with natural tiff grass, and a sports science lab/gym by Sante.  The Sports Hub is  designed for professional and amateur athletes, sports buffs, and fitness enthusiasts who aim to reach their full potential. For more information, follow @VermosaPH in Facebook, Instagram, and Twitter