Meet Javi Cang, a fearless finance professional who will make you pay (in a good way) for not going on more adventures
By Eric Nicole Salta | Photos courtesy of Javi Cang
Javi Cang is one badass traveler.
A quick look at his Instagram and you'll understand why he's accumulated over 40,000 followers—all organic—without even trying hard. An adventurer at heart right from the very start, Cang's wanderlust has led him to numerous destinations high and low; it's as if he has cunningly crafted a career out of traveling full-time—which isn't the case really. Cang's itchy feet have always sat side-by-side with a regular job in finance where he welcomes some time to be still before going out on the road again. "Although my day job in the financial industry keeps me busy during most of the week, I fill in the rest of my time being active," he says. With every step that propels him up, on, and over, his constantly mobile lifestyle has become something many people aspire to lead.
Can you tell us a bit more about yourself?
My name is Javi, spelled with either an "I" or a "Y," and I'm a 26-year old adventurer, mountaineer, photographer, and finance professional from the Philippines. Although my day job in the financial industry keeps me busy during most of the week, I fill in the rest of my time being active. I do a light workout in the morning, I run and hit the gym in the afternoon, and my weekends and free time are spent outdoors—be it hiking up a peak, rock climbing, or exploring an island.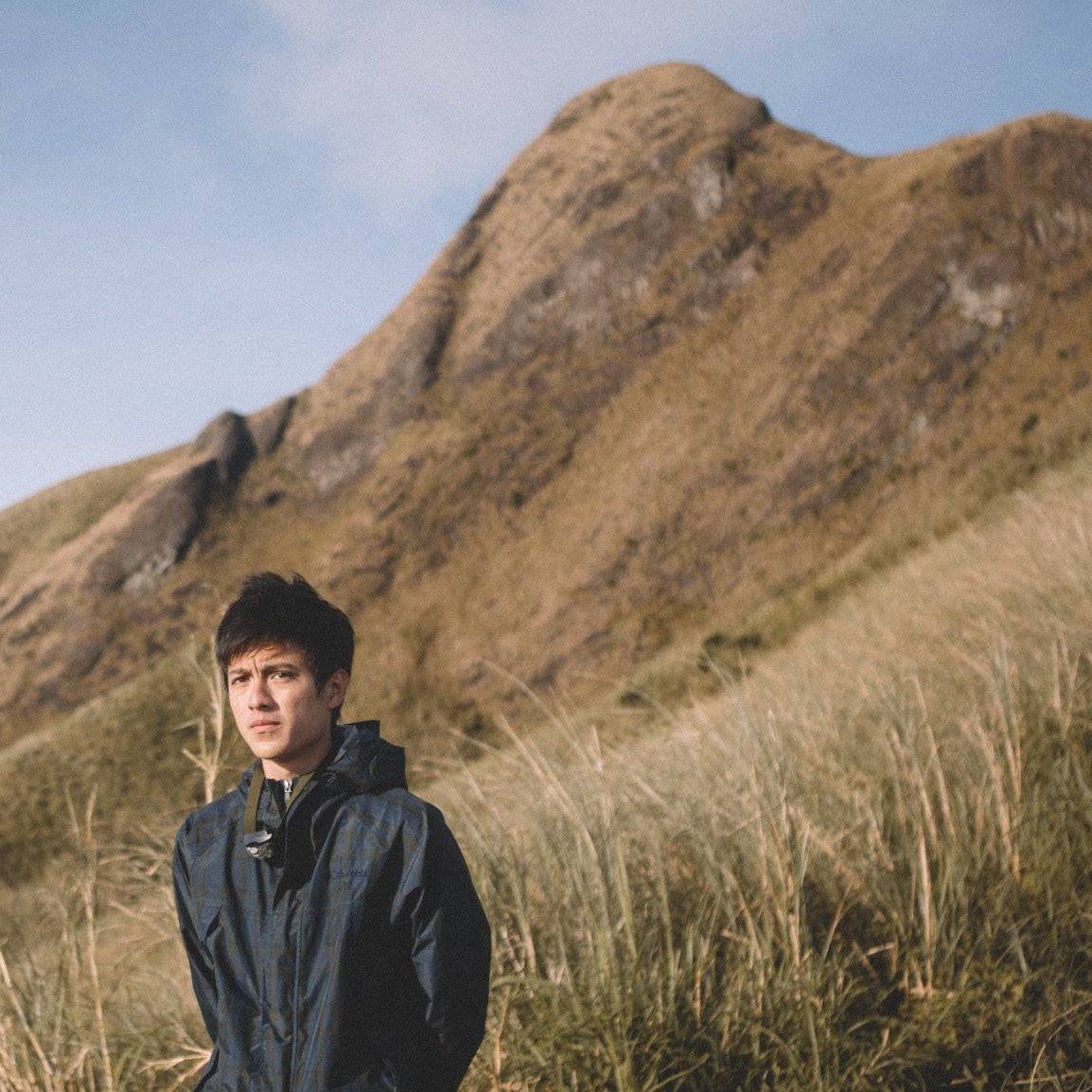 What was your first real expedition?
In 2011, together with my would-be mountaineering mentor, I climbed up Mount Apo, the highest mountain in the Philippines, through the longest and most difficult route, the dubbed "megatraverse" of Mount Talomo and Mount Apo. It was five days of grueling, cross-provincial trekking through pristine rainforests, lofty peaks, unexplored ridges, and volcanic boulders. The summit, with the entire country below my feet, was the best reward.
When it comes to hiking, is it a matter of trial and error or you have to study or learn how to climb properly?
There are guidelines, as outlined in many basic mountaineering courses, but a lot of the skills needed have come through raw experiences. A lot of the practical skills, intuition, and wisdom that have come from the mountains transcend text books.
Don't you ever feel afraid at times? What scares you when you're out there?
I used to. But I think after being through so many different and unique scenarios in the mountains, uncertainty is something that I've naturally come to accept, but it is still something I incrementally fear. There are only a few endeavors/sports on this planet that have as much or more uncertainty than mountaineering; the weather could change in seconds, routes can be different than that on maps, and your gear could make or break an expedition.
Camping in Bakun, Benguet
What kind of training should one do to be able to do what you do?
Training for the mountains should be centered on all-around fitness, from your head all the way down to your toes. In most cases, every aspect of your body will be worked out; whether it's the actual hike/climb up the mountain to setting up camp to being mentally fit to gruel through tens of hours of strenuous physical activity in the worst possible weather scenarios.
Your Instagram has garnered a lot of positive reception and it seems like you're always going somewhere. Is the idea of home important to you?
I won't deny that I'm often restless and on an itch to go somewhere. But the idea of home is important to me. It may not necessarily be the conventional definition of a house, but for me, home is anywhere I feel at ease; I might find home in a cozy hostel or in a bus filled with close friends or on a summit where my mind is clear.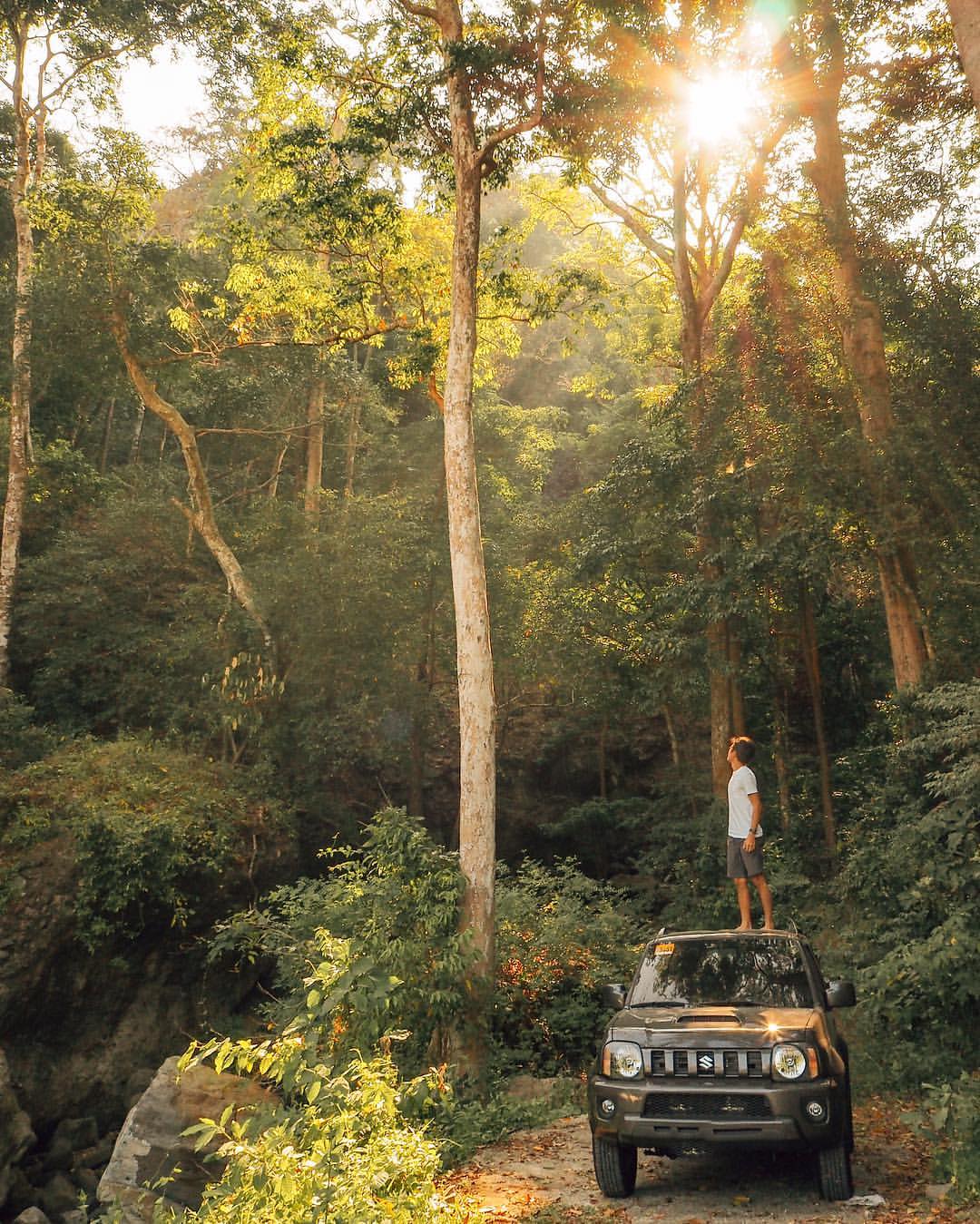 Who goes with you when you climb?
I usually climb with my family and friends. I wouldn't be half the explorer I am today if it wasn't for my mom! She bred the adventure gene in my siblings and I, and up to today, we still go hiking. For my more serious expeditions, I have a close circle of friends who I hike and climb with.
How many places have you been to? How do you find these places anyway?
I should definitely keep a list but the number of mountains I've climbed are definitely more than my fingers and toes can count. Believe it or not, I find a lot of places through Google Maps! They have terrain maps and 3D maps, so finding a prominent geographic landmark is a lot easier. When I spot a place of interest, I talk to friends in the mountaineering circle and get more information!
Are there still places in the world that you haven't explored? Where would you want to go next?
There are so many. I have barely even breached the tip of the iceberg. My ultimate goal is to climb the seven summits, the highest mountains in each of the continents. In the near-term, I plan to continue to accumulate alpine and high altitude experience in the Himalayas and other lofty ranges/peaks.
In Bohol
Do you have any rituals when you're camping and hiking?
I wouldn't say I have any specific rituals, but I do have regular habits. Like for my trail food, I prefer to bring along almonds, peanuts, and pili nuts.
What's your advice for someone who is getting into mountaineering?
The most important part of enjoying the experience is to release yourself from any expectations. There are so many uncertainties in the mountains and your expectations will most likely not be the reality but for the better. Take in all the sights, the sounds, the smells, and experiences for what they are—beautiful, candid facets of our planet—and enjoy the ride!