Beneath the trajectory of Laarni Paredes' triathlon journey is a story built on genuine feelings and, sometimes, friendly marital competition
Photos courtesy of Herbalife
Having a super triathlete for a spouse can be an intimidating scenario to many. But not for Laarni Paredes.
Married to coach and triathlete Omar Paredes, Laarni, a digital content manager by day, proves to be a master of her own fate and abilities. "It took me a long time before I started triathlon. I couldn't afford a bike but when I was able to sustain myself, I did it. There were times when it was difficult to balance everything but the fulfillment of finishing races keeps me going as well as the camaraderie."
Six years ago, her determination paid off when she became the second Filipina in history to qualify for and finish the Ironman World Championship, but beneath the trajectory of her triathlon journey lies an even more defining story built on genuine feelings—and, sometimes, friendly marital competition.
How did you end up doing triathlon?
I used to swim in high school and run in college but I couldn't bike. When I started working, I gained a lot of weight because I wasn't exercising. But when I started going to the gym, I got addicted to indoor cycling. I decided to learn how to bike at 28! When I did learn, I thought, I can swim, bike, and run so I'll do triathlon.
When did you meet Omar?
We're both from Los Baños, Laguna so we've known each other since we were 12 years old but as acquaintance lang. He's a swimmer and we used to swim in the same pool. We really got to know each other after our first Ironman Langkawi in 2009.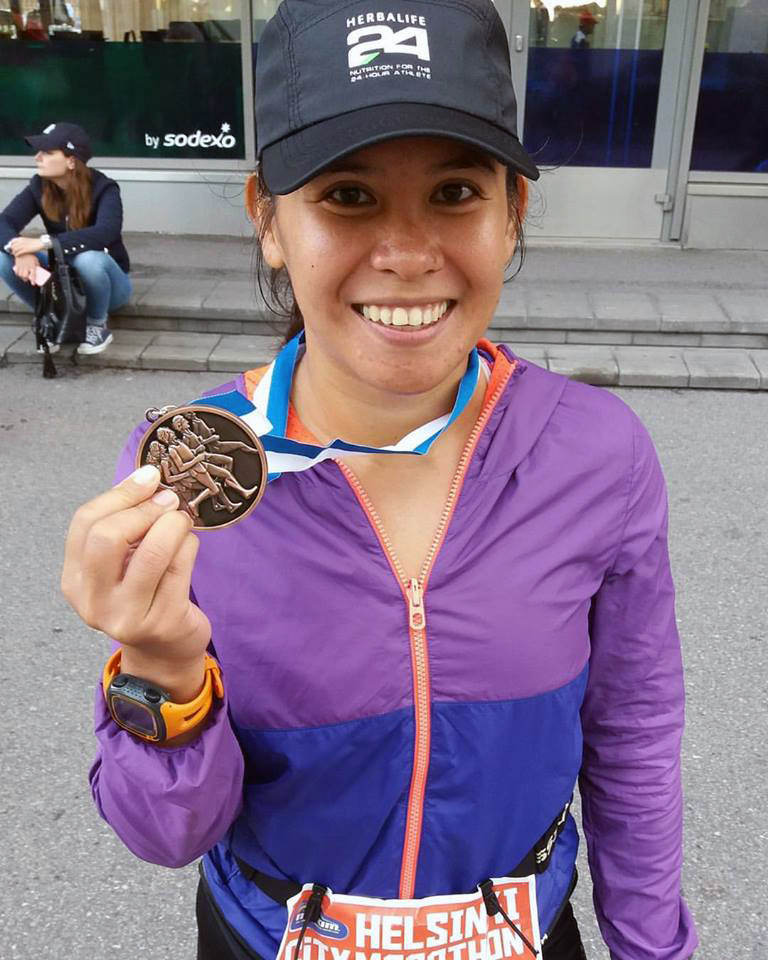 You competed together?
Yes but we weren't together then. That was 2009. We became a couple in July 2009 and got married in March 2010. [laughs]
Did you become triathletes at the same time?
No, he's been a triathlete since 1999. I'm a late bloomer.
Do you ever compete against each other to spice things up? Does it happen?
Yes, sometimes. We do workouts together. We bike together for safety reasons but we don't run together anymore because we end up racing with each other!
Who wins?
The last time we ran 5K and then pag dating sa 5K ayaw na niya, tumigil na siya. But he's a fast runner, too.
Is there a leg in which Omar is better?
Talagang swimming ang specialty niya. And bike. He's a super swimmer and biker.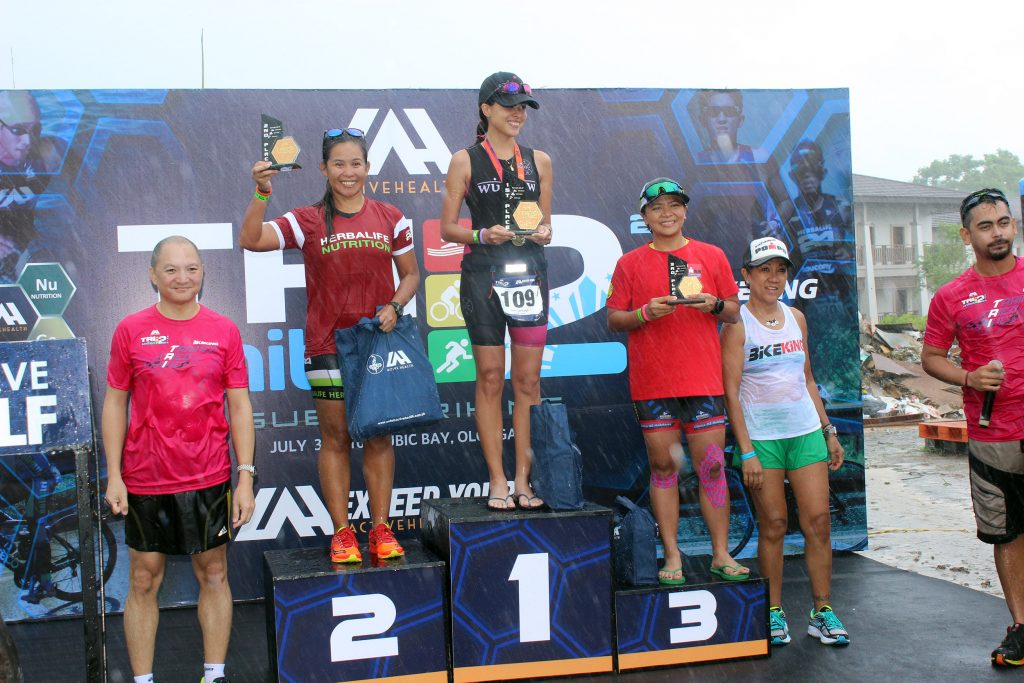 How was the Helsinki City Marathon?
It was cold! Ten degrees. I wore a jacket on the run. I did 4:07 but I was hoping for sub-4. I wasn't used to the cold and it was raining. It was my first time to race on the other side of the world where the climate is extremely cold. It was a great experience racing in Europe where everything like the registration check-in and the race itself was very organized.
Why did you choose to run Helsinki?
My husband competed at Norseman Xtreme in Norway in August and since we were in the area, I registered for the Helsinki Marathon. This was after the Norseman race.
How did you prepare for the race?
I would run 30 to 50 kilometers a week and around 60 kilometers in the last two weeks or so. Part of my preparation also includes proper training and getting the right nutrition.
What do you think is the most difficult part of the race? How did you overcome these?
I had a bit of difficulty with the weather. It was around 15 degrees at the time. About half of the time during the race, the rain wouldn't let up. I just put on a jacket and tired to move faster to produce heat.
What's your triathlon dream?
I want to go back to the Kona World Championships. I was a beginner at that time. I qualified when I was just two years into the sport. Siyempre lahat ng triathletes gusto mag-Kona. I told that myself too when I was starting but I wasn't expecting it to come that soon. I think at the time I felt unprepared and overwhelmed by everything so that's my goal, to return someday.