The cheat sheet every athlete should have on their grocery runs
Photos by Brian Soares/Unsplash and Marina M/Pexels
Being an athlete isn't just about training and workouts. You also have to think about your nutrition. What you eat can make or break you, so you have to make sure you shop for what will help you. This grocery list is a step in the right direction.
Grocery item 1: Bananas
A lot of athletes eat a banana either before, during, and after workouts because it's loaded with potassium, an important nutrient for athletes. Potassium works with sodium to regulate body fluids and electrolytes, and these minerals are easily lost while sweating.
A banana has roughly 450 grams of potassium or 13 percent of your daily needs. Along with 30 grams of carbohydrates, it's a convenient and portable source of energy for athletes on the move. It's also a flexible ingredient that can be made into cakes, used as topping, or even blended into a protein smoothie.
Grocery item 2: Oatmeal
Oatmeal has long been a staple in the athlete diet. It's high in complex carbohydrates and soluble fibers, which help remove cholesterol in the blood stream. Oatmeal also has a low glycemic index that sustains energy levels for a longer period. Half a cup contains at least seven grams of protein, so you can easily make protein drinks without using protein powder.
The best oatmeals are unflavored and unsweetened but if those are bland, add fresh fruits like oranges or berries in place of sugar. Some people would even suggest putting vegetables like carrots and zucchinis for extra potassium and fiber.
Grocery item 3: Salmon
Seafood is the preferred protein source over red meat, but salmon ranks atop the sea of choices. Aside from protein, it contains iron and vitamin B12, which are essential for muscle building. Salmon is also high in omega-3 fatty acids and bioactive peptides. These help control inflammation in the body and improve joint movement.
For an athlete, this means less chances of getting injured. If salmon isn't accessible, get tuna, sardines, or milkfish. All of these have about the same amount of nutrients and omega-3 content.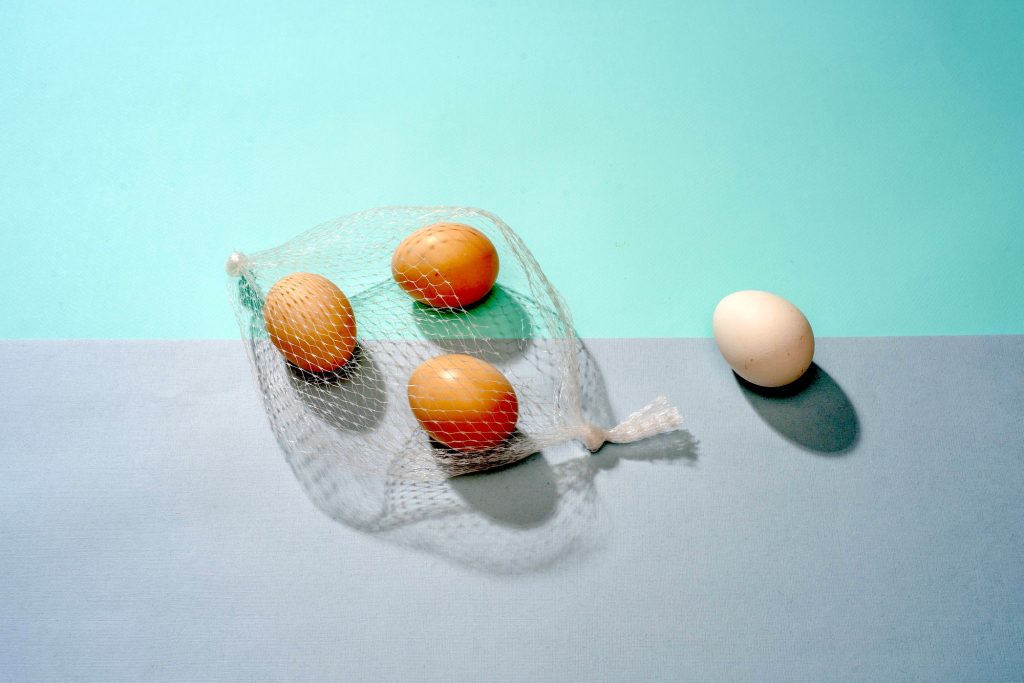 Grocery item 4: Eggs
While people think of eggs as cholesterol balls, there's more to it than that. Eggs contain easily absorbable protein; a single egg gives you 12 percent of your daily requirements. Eggs rank the highest in terms of protein content that even the World Health Organization uses it as a standard reference.
Eggs are also high in iron, which has an effect on sports performance if athletes don't get enough of it. But because of the amount of cholesterol, limit intake to only one or two a day. Usually, people only recommend eating the white part, but half the protein can be found in the yolk, and the best and healthiest way to have it is by either boiling or poaching. This ensures you won't be adding other ingredients like milk or butter, which adds calories and fat.
Grocery item 5: Sweet potato
One of the best sources of energy, this starchy vegetable is a must for any athlete. Not only are there a million easy ways to cook it, sweet potatoes are also relatively low in calories but packed with nutrients. Sweet potatoes have the most amount of beta carotene antioxidant than any vegetables and are enough to provide your daily vitamin A intake.
It's also a good source of vitamins B and C while being the only fat-free source of vitamin E. The different colors actually carry different nutrient properties. The orange ones give you tons of vitamin A, and the purple ones have anthocyanins, which are antioxidants with cancer-preventing qualities. The best thing about them is that you can either boil, steam, fry, or blend them without losing nutrients in the process.