The greatest lesson this creative director learned during her first marathon training
Text by and photos courtesy of Nimu Muallam
Back in August 2017, I was randomly browsing Instagram when I came across my friend's story in which he snapped a photo of the Kyoto Marathon 2018 poster somewhere in Gion. And at that moment, I realized that I wanted to run a marathon. Even if joining a marathon was never in my plans, I told myself that I will finish one. Sure, I run on weekends and join races every now and then but 42 kilometers is no small feat. A little over a month to go before I fly to Japan, here are nine lessons I learned training for my first marathon.
1. Preparation begins in your head

A positive mindset will take you a long way. If you tell yourself you can't do it, you'll actually find it harder to run or even finish a kilometer. Make it easier by visualizing the route then picture yourself running and finishing strong.
2. Eat and hydrate
I learned it the hard way. I started going on a diet (less carbs and sugar) when I began my training. On one of my scheduled training days, I didn't load up before a 32K. I just had a small meal two hours before the run. The result: I temporarily lost vision, almost fainted, and couldn't even finish eight kilometers. After that experience, I learned to carb-load before any run. I also started taking different types of fuel like energy gels, chocolates, and electrolyte-enhanced drinks and water.
3. Run on different surfaces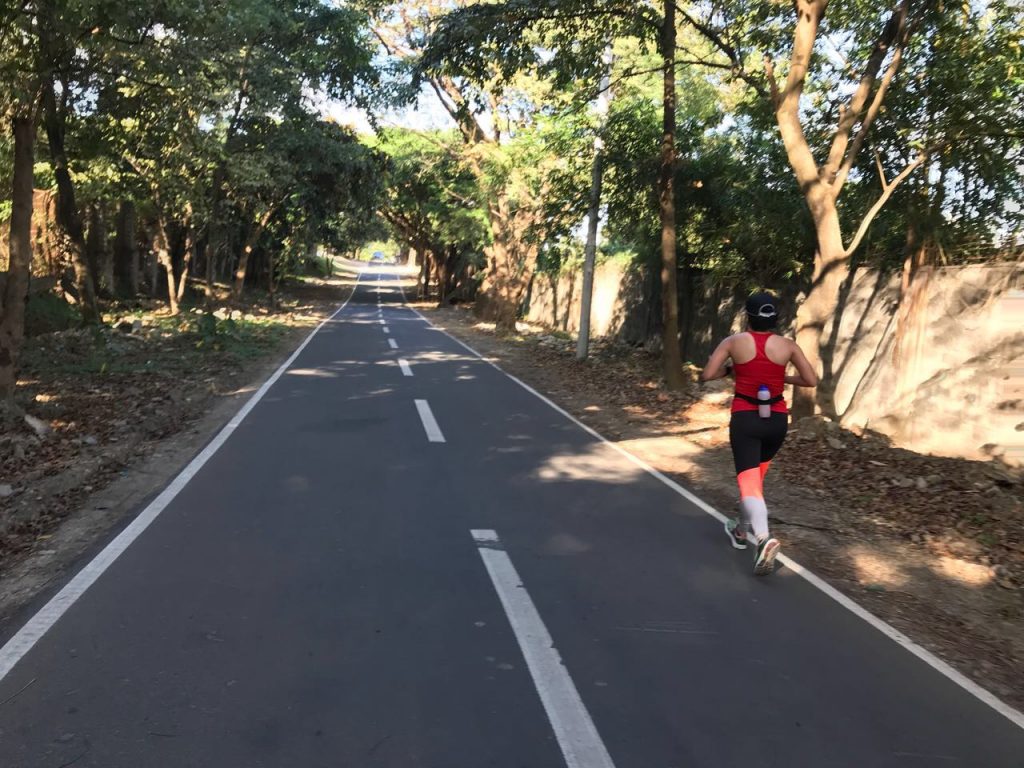 Running is a repetitive activity. By varying the environment you run on, you'll be able to improve your running (and overall) health—from stabilization and mental toughness to less stress and better adaptation. My coach told me to switch up my running terrain to increase performance and reduce injuries. And so I did. I regularly train at Camp Aguinaldo, Quezon City as well as in Marikina Heights, UP Diliman, and Timberland for uphill training. And since I'm a visual person, discovering new routes and seeing the world in a completely different light are all part of the fun.
4. Create a running playlist
Long runs can be boring, especially when you're alone, and it makes your mind think about breakfast or dinner. Running with music helps me from getting overwhelmed by the distance I have to cover. My current playlist is a mix of house (Chemical Brothers, Beastie Boys, Underworld, Aphex Twin), disco, '80s new wave, and classic pop (Think Spice Girls, Britney Spears, and Mariah Carey while hurdling the last few kilometers). Don't judge.
5. Mix it up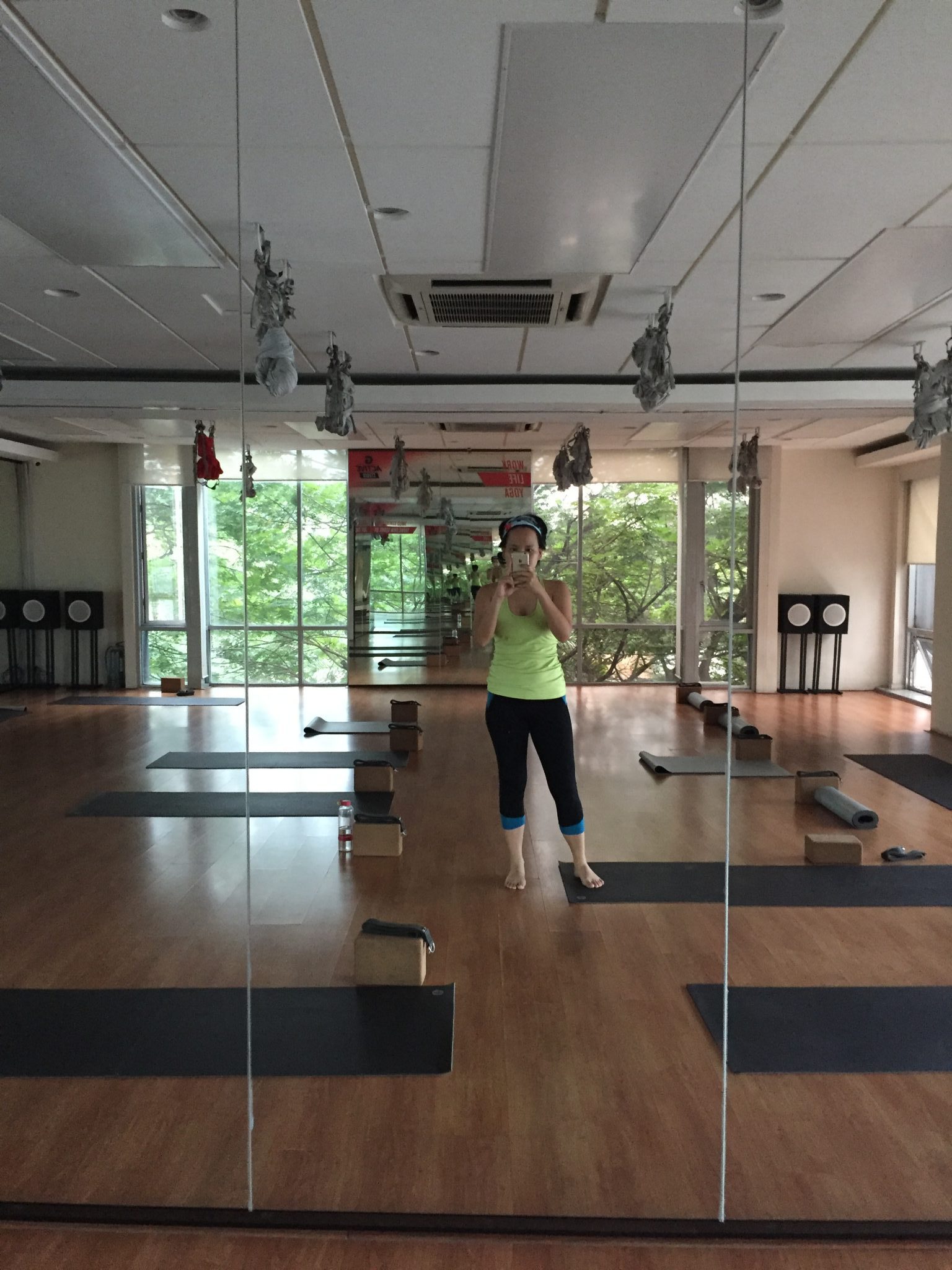 I combine my run training with my favorite fitness activities. One thing I enjoy is yoga (Hot and Vinyasa) for its deep, relaxing stretches perfect for pre-run and post-run recovery. I also box and do circuit training for strengthening and conditioning. Personal tip: Sign up on Guavapass.
6. Have a training/workout buddy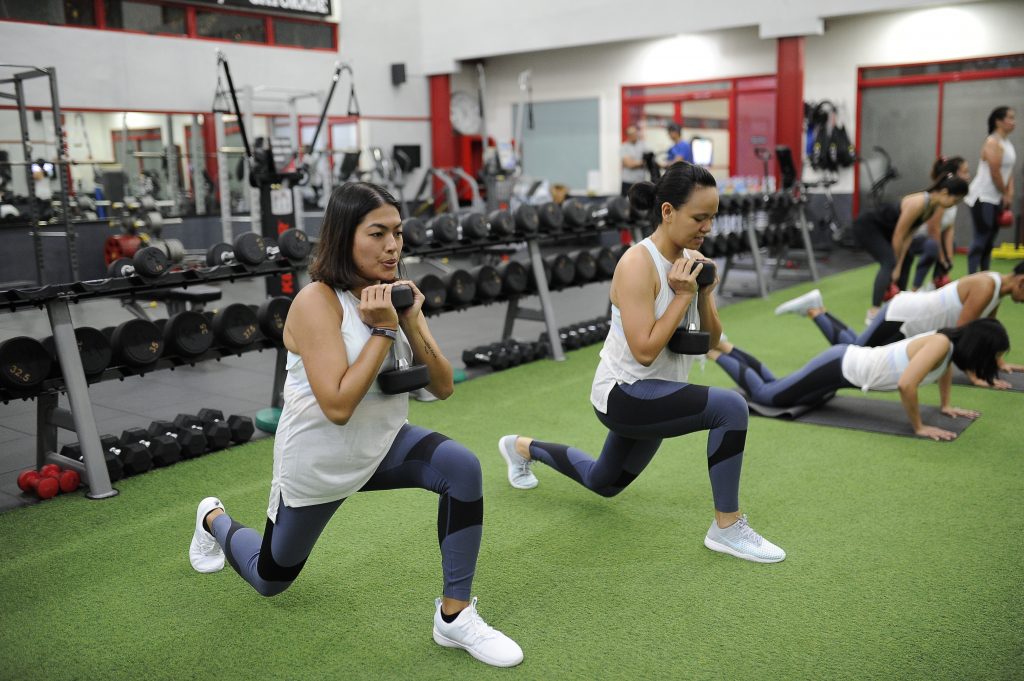 A buddy will likely motivate and support you in your marathon training. Like how my good friend and Preen editor Jacque de Borja accompanies me sometimes in the gym for a little strengthening session.
7. Don't forget to wear sunscreen (roperly)
Not only to avoid weird ugly tan lines but also to prevent skin cancer. Many people think it's enough to smear sunscreen with SPF 30 but the important thing to remember is to apply it properly. Which is 30 minutes before exposure, especially if you're running between 9 a.m. and 3 p.m.
8. Be bright, literally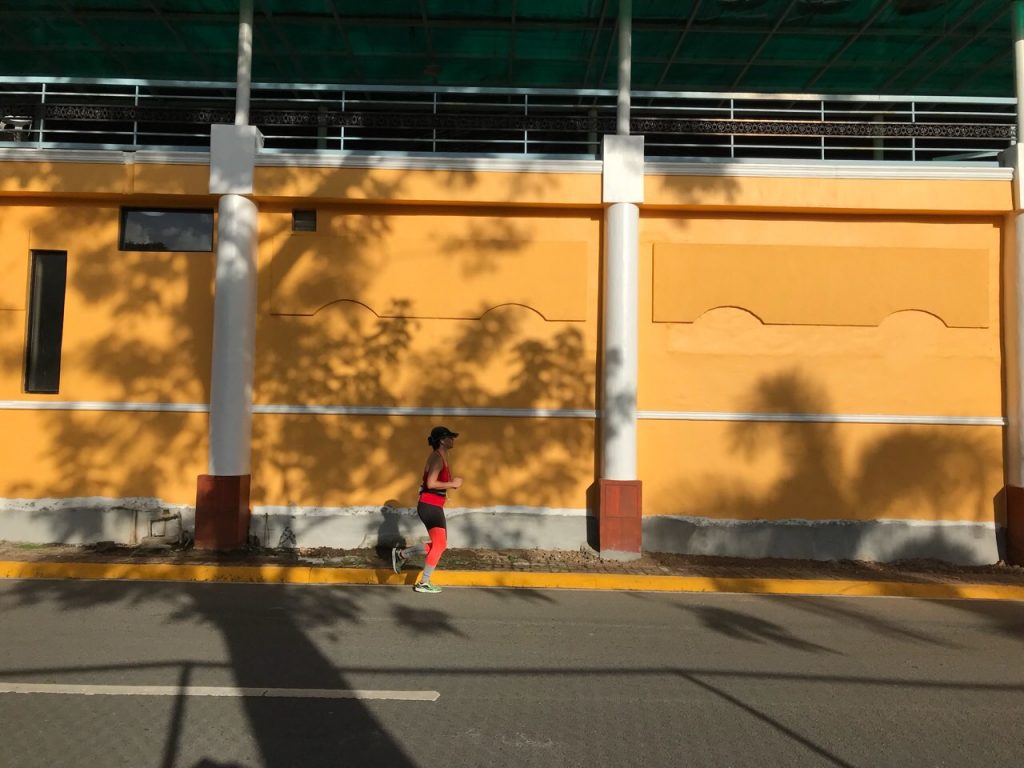 My activewear and workout gear are complete opposites of my personal style. Aside from the usual necessities like proper footwear and breathable gear, I wear colorful tops and socks because… why not? Plus, vivid sportswear can also act as reflective clothing when running at night.
9. The training is the real marathon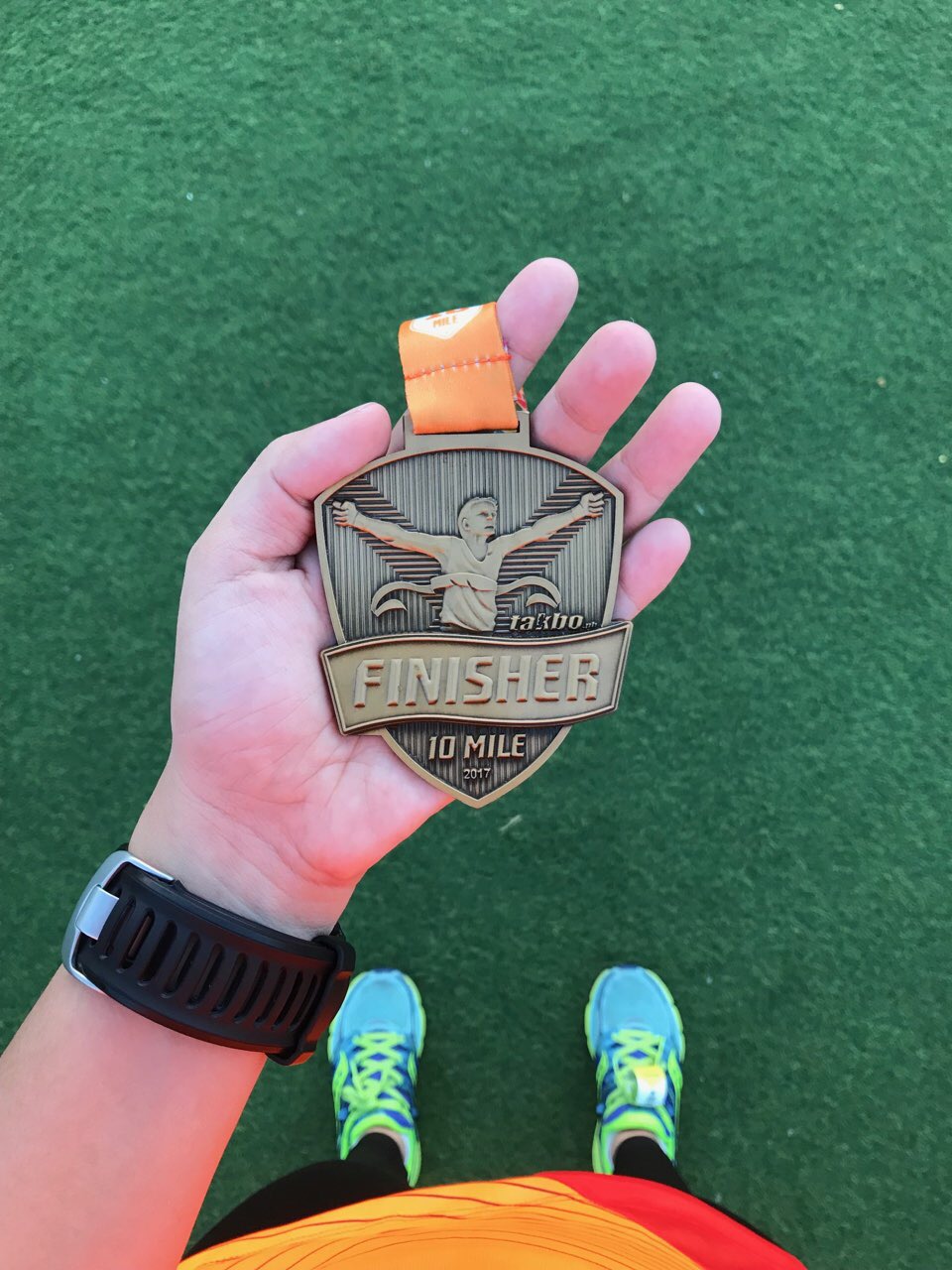 Act like a student, not an expert. For a first-time marathoner like me, I consulted a running coach to plan a dynamic training schedule. Trust in your training. The success of the marathon program boils down to self-discipline and commitment.