Team Triad's Jj Sarona on what to expect at the first Ironman 70.3 in Davao
Photos courtesy of Jj Sarona
The excitement of the triathlon community in the Philippines is rising as the Alveo Ironman 70.3 Davao inches closer. Individuals and teams who decided to take the plunge and join the first 70.3 in Davao are getting more focused on their training programs and mental preparation.
One group in particular, the Triathlon Association of Davao (TRIAD), is making sure they do things right. I talked to TRIAD member Jj Sarona to find out more about their group and how it's contributing to the growth of triathlon in Davao.
What is the primary purpose of TRIAD?
Our team prides itself on being the pioneering group in Davao. It was founded in 1991 with Dr. Oscar Escudero as the first president. He is still an active member. Currently, TRIAD is headed by James Tan. We have 65 members coming from all walks of life—doctors, businessmen, students, engineers, kids.
TRIAD's purpose is to promote a healthy and active lifestyle as well as triathlon in the Davao region. We try to encourage our members to create some kind of a ripple effect as we inspire others to venture into triathlon. TRIAD also organizes two to five events a year. To date we are focused on the homegrown Durianman Triathlon.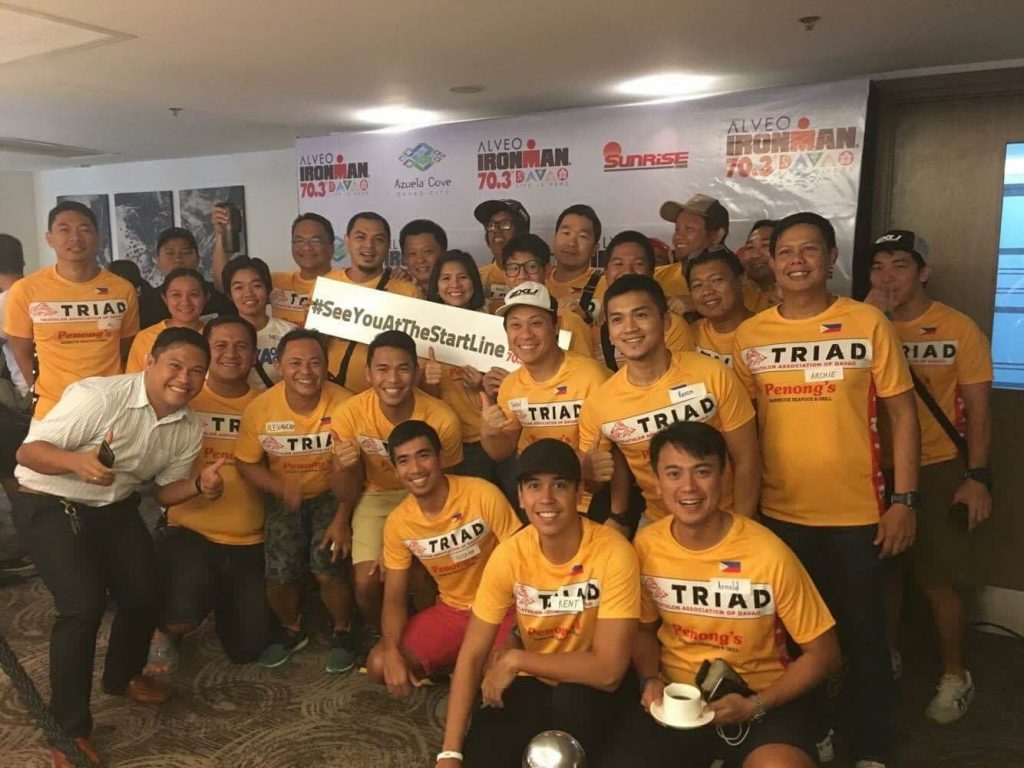 What makes Davao such a great place to race? How does TRIAD help prepare for a big event such as the inaugural Ironman 70.3?
Davao City is one of the booming regions in the country. One of the tourism programs promoted in our region is the "highlands to islands" adventure. White sand beaches are very accessible here. You can do open-water swims in the morning and go to work afterwards.
Alveo Ironman 70.3 Davao is the first of its brand here. We try our best to make others aware that such a prestigious and internationally recognized event is going to happen in Davao. We also ask for the community's support since this also benefits the region as a whole in terms of economic gains. We also join group swim outs and regular rides and runs on the race course to familiarize ourselves.
How do you personally train for A-races?
Since 2015, I had [been with] coach Don Velasco. I do my best to wake up, train, and follow his program tailored for my abilities. I dedicate around two to three hours on weekdays and more during weekends. I swim together with some of my teammates and we ride out together for long workouts during the weekend. I also control my diet, going for healthier options when possible and eating everything in moderation with cheat meals during the weekend. I also think it's important to have a goal.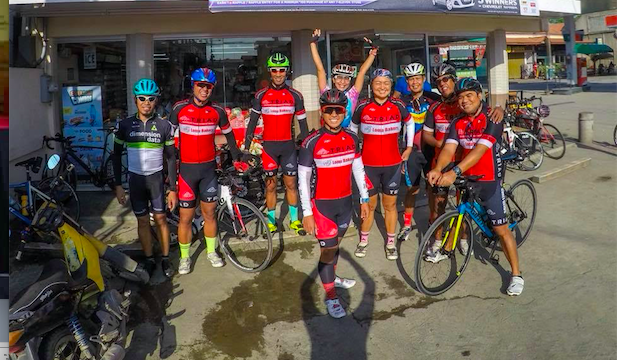 What should triathletes keep in mind during the race?
Persistence is key. No matter what you will face during the race. The swim course can potentially be difficult on a very bad day. With an unpredictable current, navigation and sighting skills are musts. On a good day, it can be so calm you can even get a PR.
For the bike, it's going to be flat and fast. During our regular ride outs, we can reach 40kph. I can't imagine how fast a triathlete can be especially on race day with closed roads. However, this is the first time that our race roads will be closed that long. The community is not used to it so just be on the watch for those who may not be aware of the setup.
For the run, I hope that it's cloudy. The run will be in the downtown area and will come across most of the city's main malls. Since it's an urban area, expect less trees and less shade. The asphalt road also adds to the heat. Our members have tried out the course on a hot day and it was not so good. Hydrating well and grabbing ice at every aid station would definitely help.
Do your best to enjoy much of Davao before, during, and even after the race because there are a lot of things you can do apart from the race.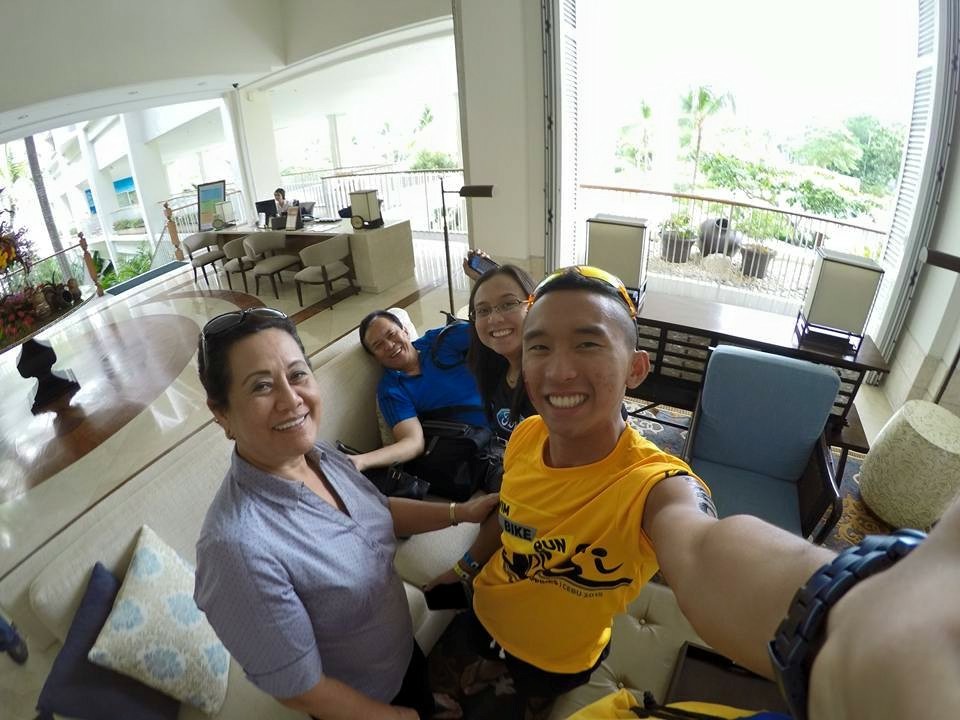 With all the races you need to prepare for, how do you balance life?
I think triathletes are the best people at balancing time. Learning and mastering three sports, along with prioritizing both family and professional life, are not easy. I just try to set priorities and weigh the pros and cons of every tradeoff. I plan the week ahead and adjust accordingly or unexpected delays. Sometimes life does get in the way of our triathlon career.